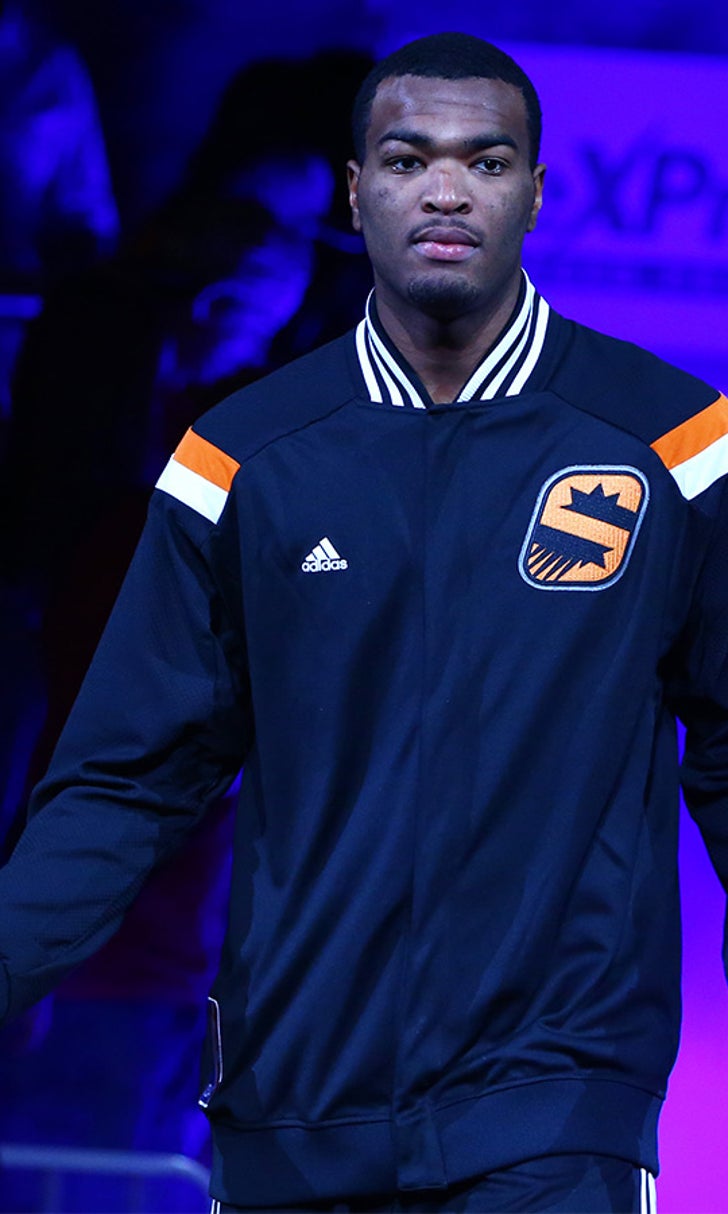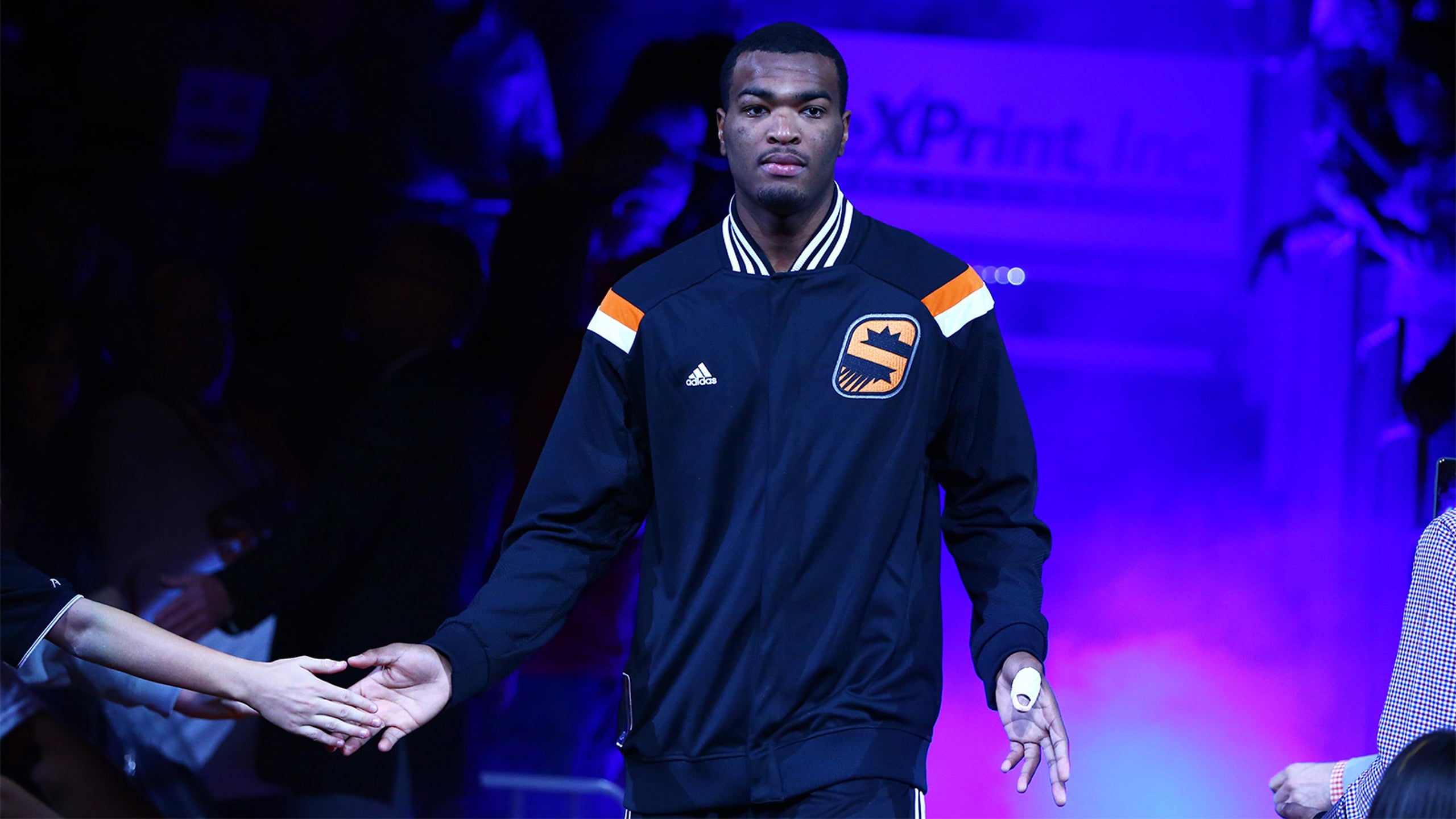 Suns spots: Great expectations for T.J. Warren
BY foxsports • November 18, 2014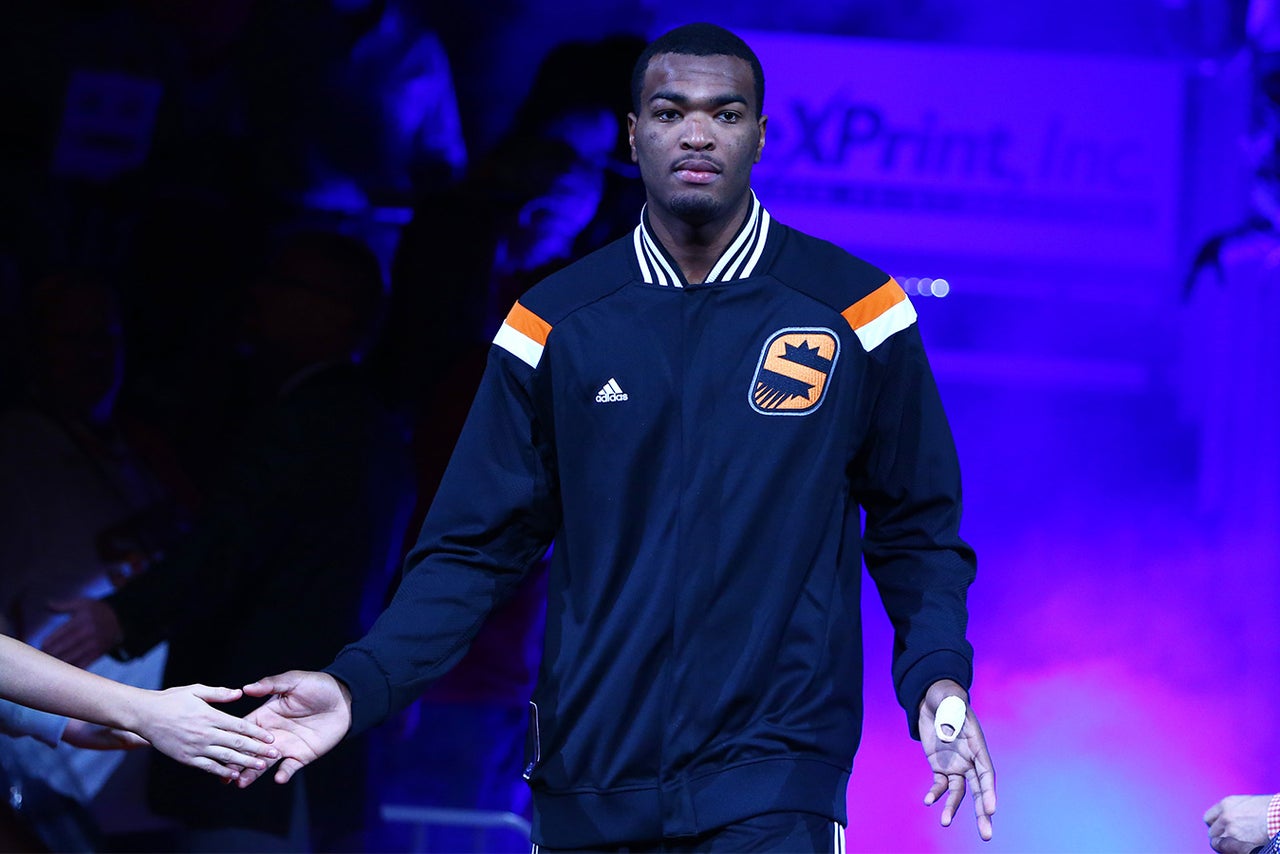 The interview-room skill set of Jeff Hornacek does not feature the gift of hyperbole.
So when the Suns coach used the word "great" last week, its unsolicited arrival seemed pretty significant.
"T.J.'s going to be a great player," Hornacek, referring to the potential of rookie small forward T.J. Warren, said.
Yeah, slight tremor on that one.
But during his first meaningful NBA minutes, Warren took a big step in that direction, providing seven points in the fourth quarter of Monday's 118-114 road win over the Boston Celtics.
On a team stuffed with players that qualify as really good, considerable interest is propelled by the when of Warren approaching his perceived ceiling.
"The one thing with T.J., obviously, our team's got a lot of veteran guys at that spot," Hornacek said. "Tuck (P.J Tucker) and Marcus (Morris) and even Gerald (Green) can play that spot. So it's going to be tough."
Tucker provides Phoenix with defensive determination . . . and infrequently rewarded rumbles to the basket on offense. By missing Sunday morning's team bus out of downtown L.A., the absence of the suspended Tucker cleared some minutes in Boston that Warren seized.
The slightly shorter Morris twin has demonstrated an upgrade in on-ball defense . . . but surrounded two recent 17-point games with four efforts in single digits. He was solid against the Celtics, while brother Markieff was going for a career-high 30 points at power forward.  Markieff had reached double digits just once in the Suns' previous four games, knocking in 12 against the Charlotte Hornets.
Any reference to inconsistency takes us to Green, whose recent three-game, 54-point explosion included one completely scoreless night.
From those up-and-down characteristics of his peers, let's transition to Warren's positive traits.
"He's got great hands," Hornacek said. "We obviously know he can score the ball -- we're not sure if that can translate to the NBA, but he scores all the time in practice."
Well, it translated pretty well during a recent two-game shift -- with rookie teammate Tyler Ennis -- for the Suns' NBA Development League affiliate.
Warren, whose injured left thumb (and the aforementioned crowd at small forward) limited him to a bit more than one minute of NBA burn beforehand, knocked in 72 points for the Bakersfield Jam.
He put up 40 -- on 16-of-27 shooting -- over 40 minutes in the opener, supporting his scoring with six rebounds, three assists and three steals. In Game 2, the former North Carolina State star scored 32 points -- making 12 of 19 field-goal attempts, collecting six more rebounds, two assists and three steals.
Warren, who didn't rely on the 3-point shot in college, made 3 of 7 from deep range for Bakersfield. He made his only attempt from that distance in Boston.
"He's shown that he can shoot the 3, too," Hornacek said in a media session conducted before Warren and Ennis were assigned D-League duty. "He's a guy that when we're in practice and we have a scrimmage and there's game point and it's kicked out to him for a 3-pointer, he probably made it 90 percent of the time. He may not shoot a high percentage overall, but . . . it's not bad, but when the game is on the line, he seems to make 'em."
Warren's calling card, of course, is an old-school ability to play the angles to create scoring opportunities within a 15-foot radius of the rim. This skill inspired the Suns to grab him with the 14th pick in last summer's draft -- much to the chagrin to personnel executives of a few teams lined up behind Phoenix in the selection order.
And even if he never becomes deadly from behind the arc, the Suns believe Warren will remain a weapons-grade performer.
"When you're really good at that mid-range game -- and he has a knack of knowing how to set guys up, how to get to a spot where he can get a good shot off -- you know, it the old thing if you're shooting 50 percent from the mid-range, shoot it all you want," Hornacek said.
Warren also has the potential to add even more to his game at both ends of the floor.
"It's a matter of him continuing to work on ballhandling, which he's not bad at," Hornacek said. "But we really liked -- besides his scoring ability -- his hands. I think he's going to be a pretty good one-on-one defender for us at the three spot. That's a pretty important position to play some good D, and we think he can do it."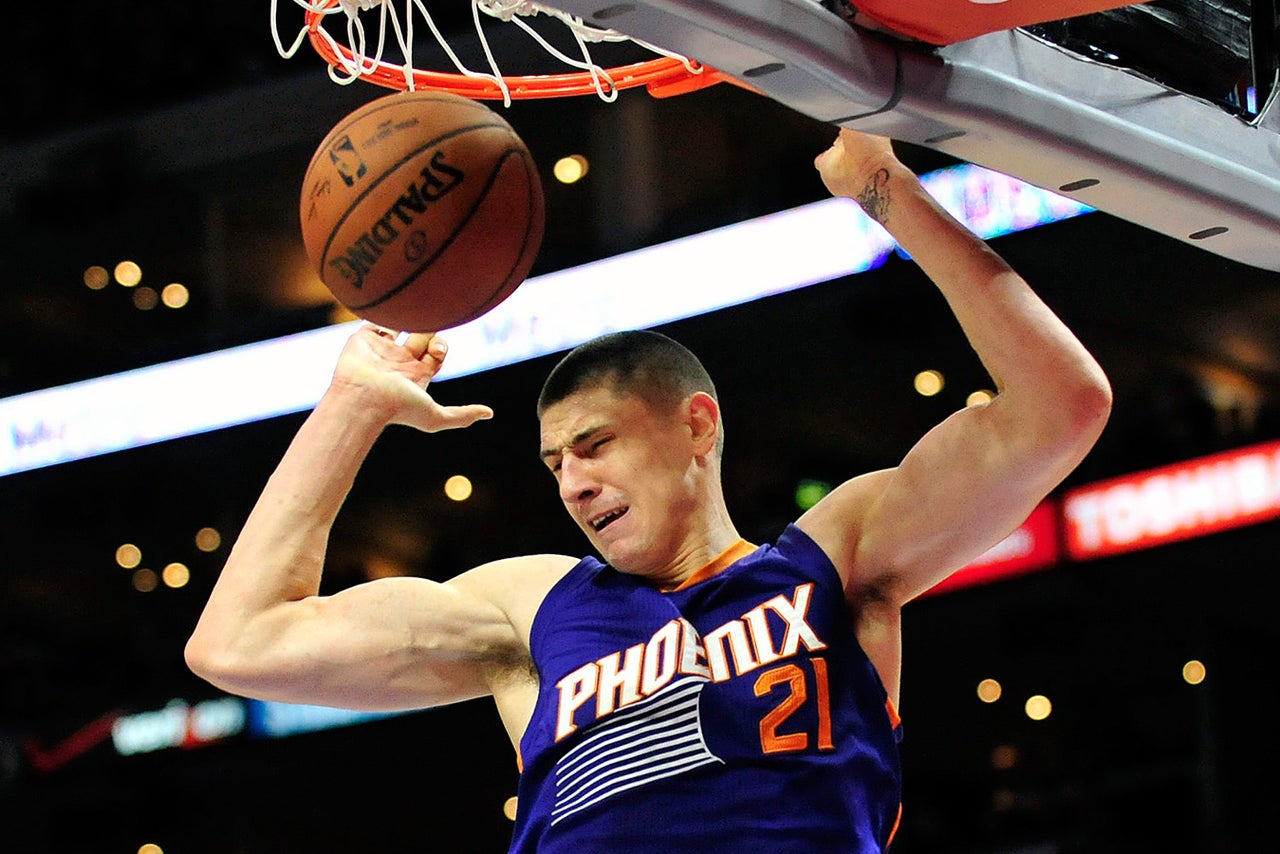 Alex Len has scored 17 and 19 points in back-to-back games on the Suns' six-game road trip, making 15 of 20 shots from the field.
The injury-delayed ascension of second-year center Alex Len received an encouraging boost during Saturday's rout by the Clippers in Los Angeles and the win vs. Boston on Monday.
Working a career-high 25:49, the Suns' pick at five in the 2013 NBA Draft supplied 17 points (on 7-of-10 shooting) and 11 rebounds against the Clippers.
In Boston, the 21-year-old made 8 of 10 shots, reset his career high at 19 points and gathered seven rebounds.
Although the 7-foot-1 Len seems more comfy with the NBA game as the young season progresses, a recent run of solid play from Miles Plumlee had kept Len on the bench.
In four games before the loss in L.A., Plumlee grabbed 41 rebounds (including 16 in a loss to Sacramento) and scored 41 points. Including the Clippers' game, Plumlee made 20 of 39 shots from the field in that five-night run.
Goran Dragic continued his recent surge in Boston, scoring 22 points, handing out seven dimes and tracking down six rebounds. Dragic made 9 of 15 shots overall, including 3 of 6 from 3-point range.
In Phoenix's last six games, Dragic has scored at least 18 points five times. He's made 44 of 85 field-goal attempts in this stretch, with 12 of 26 from deep.
---
---