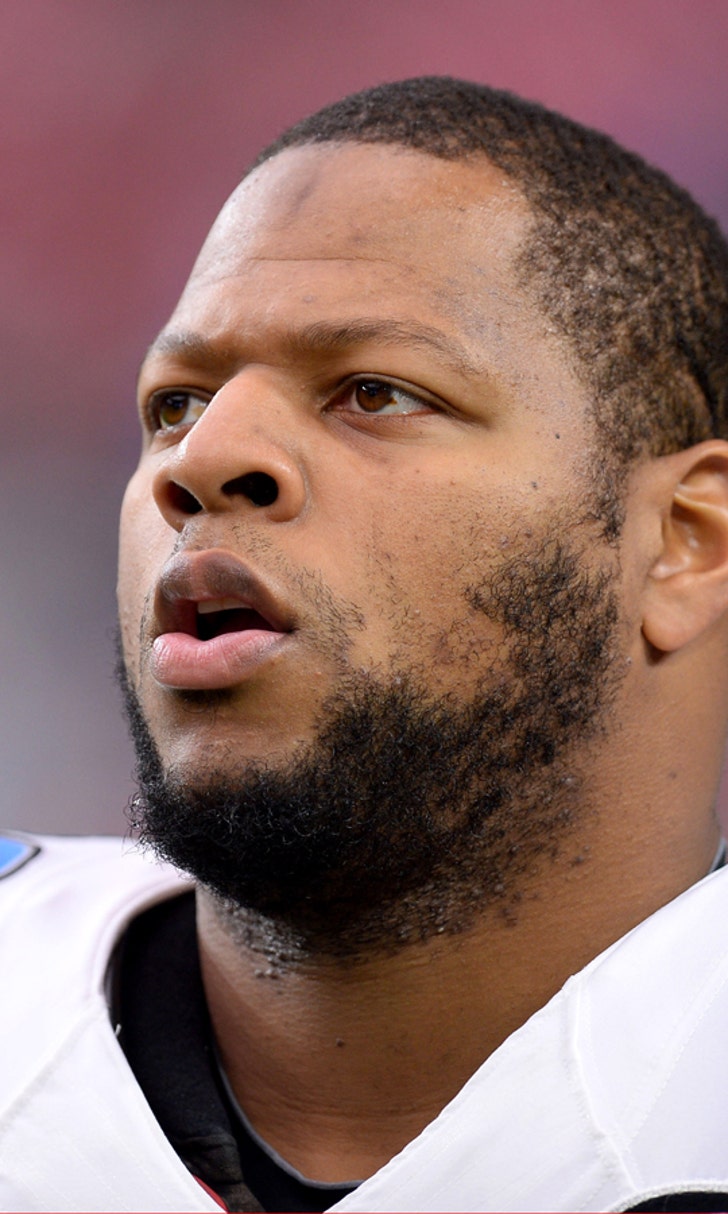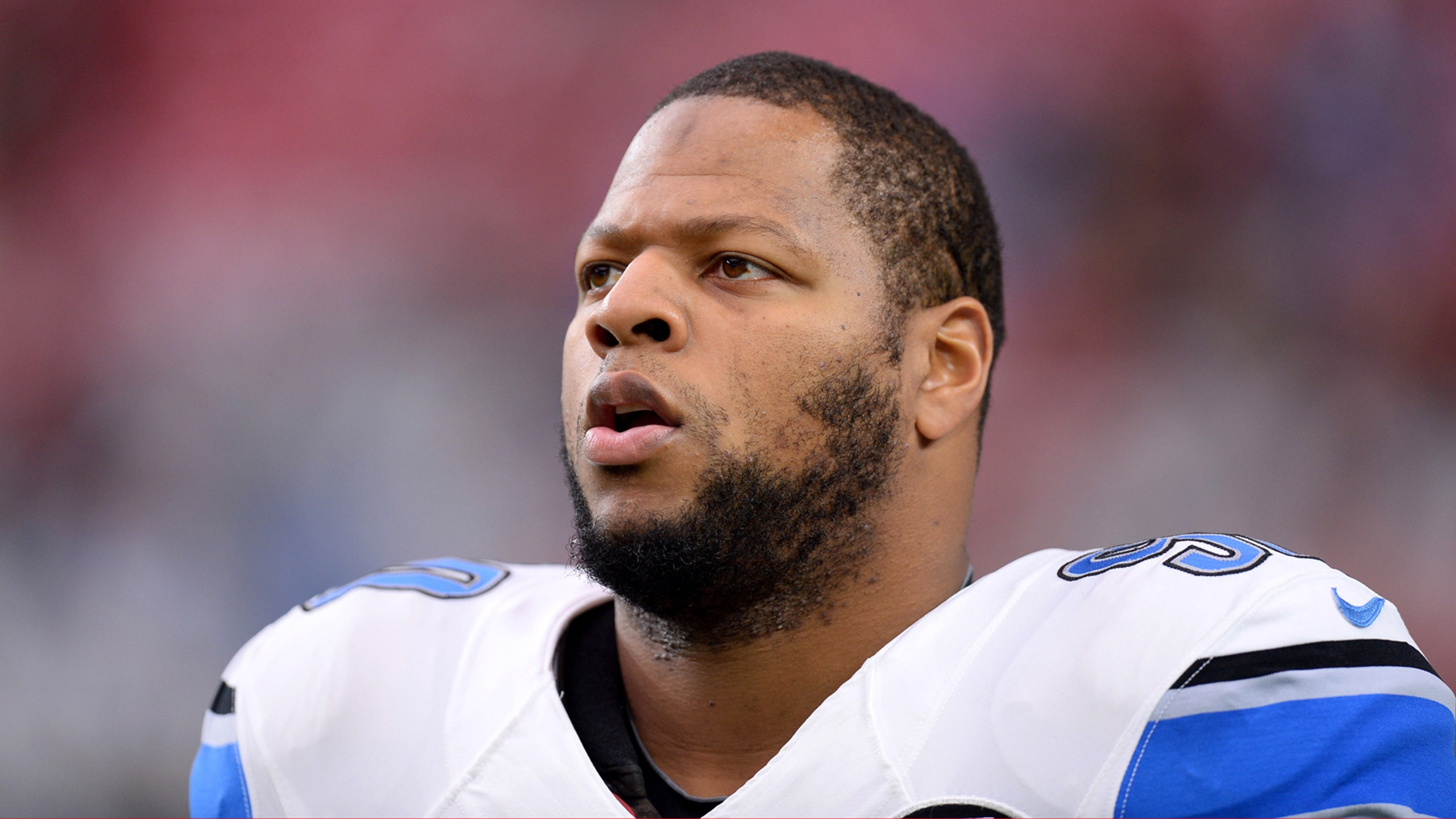 Suh says agent will pick his next team
BY foxsports • December 10, 2014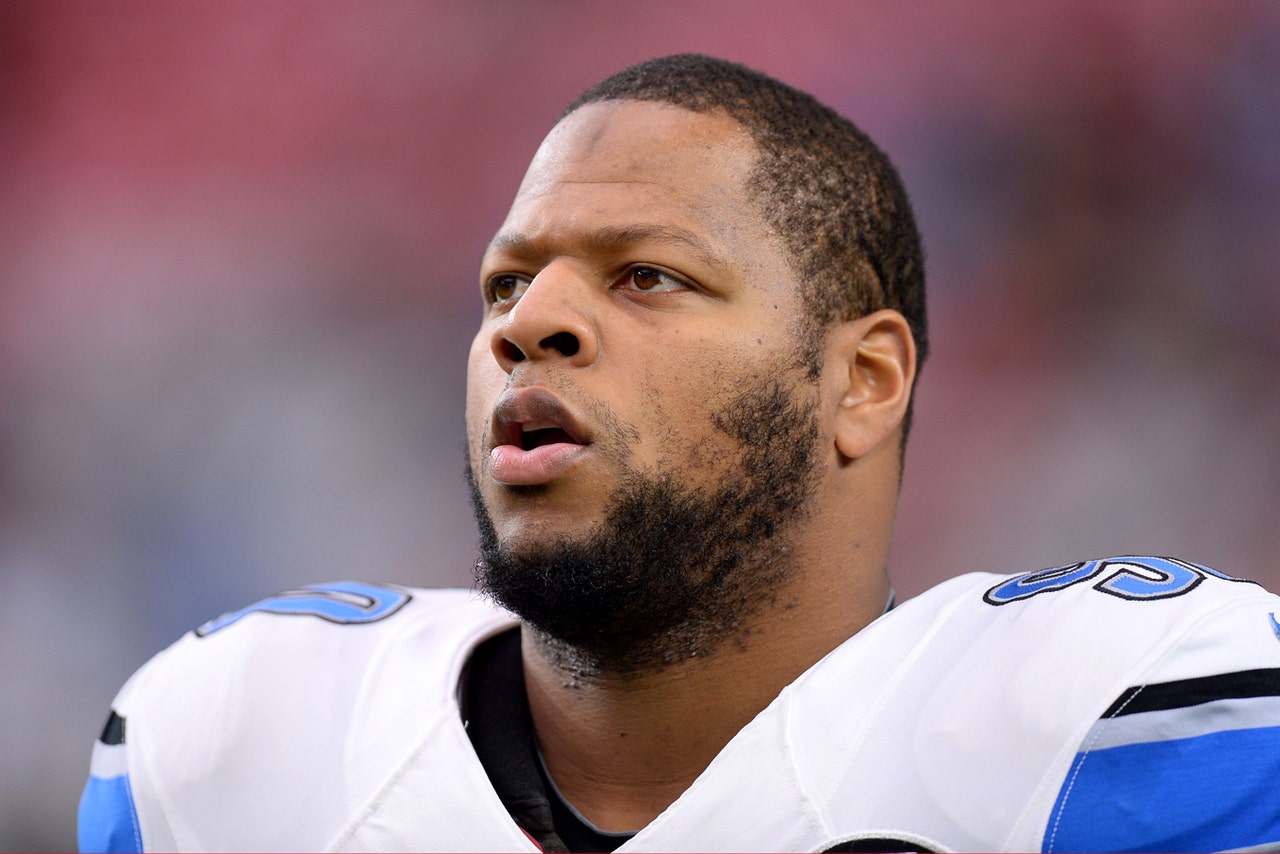 ALLEN PARK, Mich. -- Early Sunday evening, Ndamukong Suh could walk out of Ford Field for the final time as a Detroit Lion.
It's the Lions' regular-season finale and Suh will become a free agent early next year amid speculation that there's a good chance he'll leave Detroit and sign with another team.
Unless the Lions win their division to gain home-field advantage in the playoffs, this could be the farewell in his No. 90 Honolulu Blue home jersey for Suh.
Not surprisingly, he's not talking much about that possibility.
"I don't think about things like that," Suh said before Wednesday's practice. "I think, most importantly, we've got to go out there and get a win and kind of go from there."
No matter how the questions were phrased, Suh found ways to dodge them.
If it is his final home game as a Lion, how would he like to be remembered?
"I always want to play on a high level," Suh said. "That's going to be my goal, just like last week, the week before that.
"No matter where we've at, I want to play at a high level and impose my will, have teams focus on me, free other people up but at the same time make plays."
What are some of the highlights of his five years at Ford Field?
"No clue," Suh answered. "Wins, Thanksgiving. Other than that, I don't really think about things like that."
How much would he miss Detroit?
"I'm not going to really answer that question," Suh said. "It's not something I look forward to having to deal with."
And, the question everyone was to know the answer to -- is this really going to be his final home game as a Lion?
"No clue," Suh said. "It's not my decision."
Not his decision?
That's Suh's way of trying to deflect the questions to his agent, Jimmy Sexton, who also isn't talking much about his client's future at this point.
"It will be Jimmy's decision," Suh said. "We'll go with that."
In reality, there's not much Suh can say on the topic right now. Everybody knows there's a good chance he won't be back, but it makes no sense for him or anyone in the organization to address that issue with three games remaining in the regular season.
Their focus has to be on the next opponent, which is the Minnesota Vikings this week.
"We don't worry about anything else," coach Jim Caldwell said when asked about Suh's potential finale. "We don't talk about much else other than that. We talk about the things we can control."
Safety Glover Quin said he hadn't even thought about the Suh situation until reporters brought it up to him.
The idea of not having Suh, a 6-foot-4, 305-pound All-Pro defensive tackle, back next year could be devastating for a defense that has emerged as one of the best in the league this season.
"That's not something I want to think about," Quin said.
If this is indeed the end, Suh is determined to go out in style.
Asked about the chance to do something special this year with this defense, he gave an indication into what's on his mind these days.
"No matter what, you've got to live in the moment, no matter what team you're on, no matter what situation you're in," Suh said.  "Being here for the last four years, every defensive unit has been totally different. Players get traded, players get cut, people get signed."
And, in some cases, they don't re-sign.
"You never know so I'm going to live in the moment," Suh said. "I'm going to love this team, love this defense that I'm playing with. You never know."
---
---