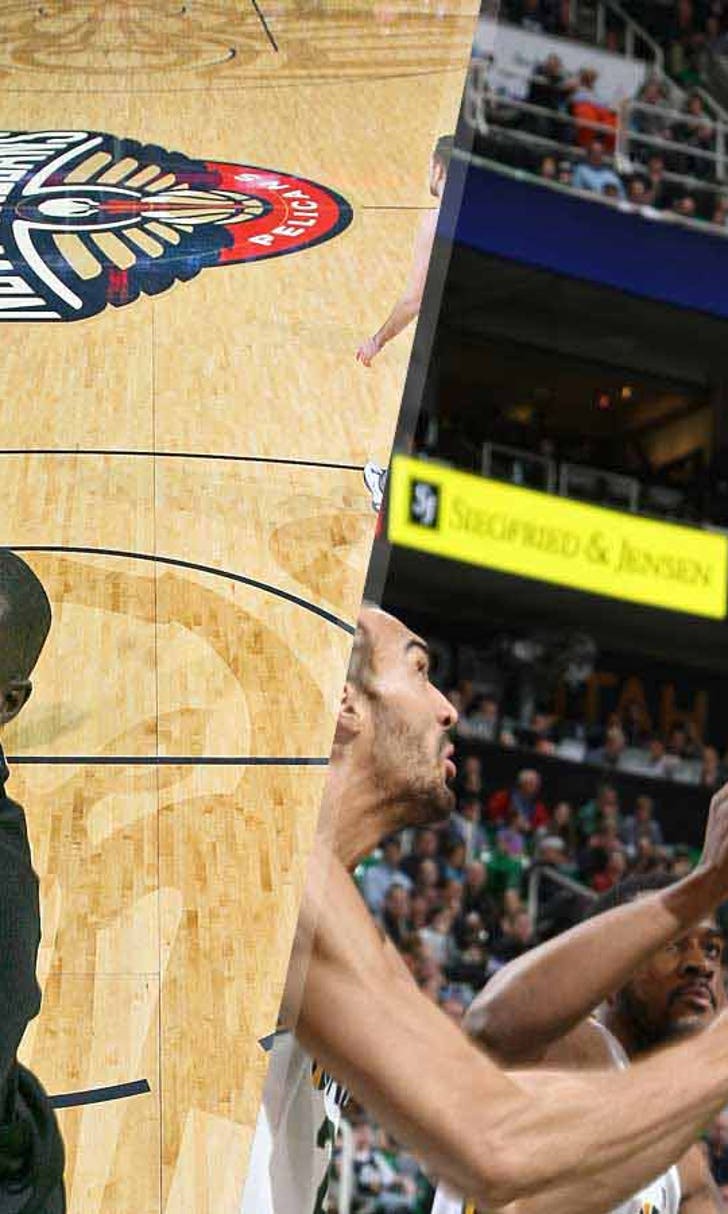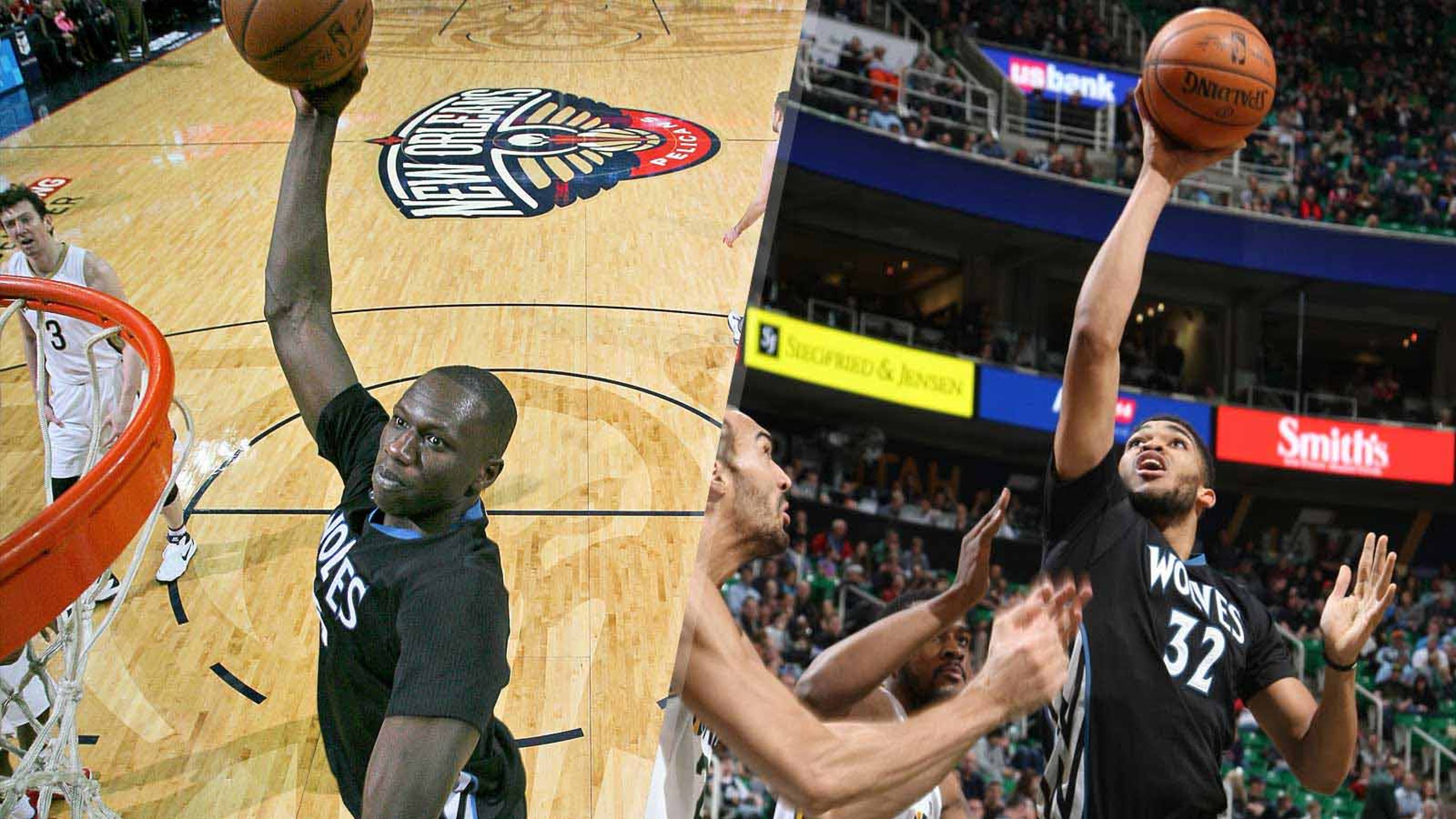 StaTuesday: Examining recent success of Wolves' Dieng, Towns
BY Nate Gotlieb • February 2, 2016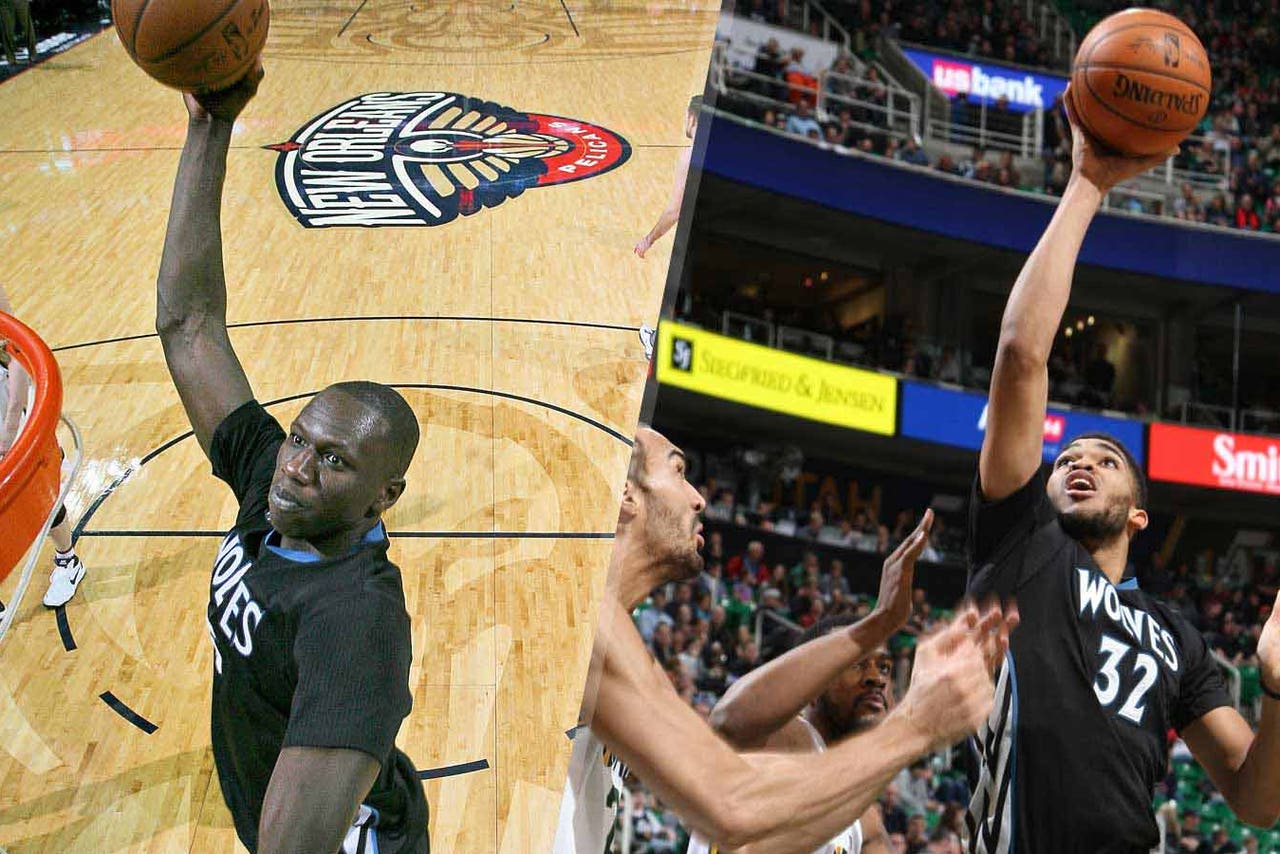 Gorgui Dieng and Karl-Anthony Towns went to archrival colleges in Louisville and Kentucky, but now playing together with the Timberwolves the big men have been arguably one of Minnesota's best combinations as of late.
The two have started the past three games together and have found considerable success, combining to average 42 points and 24 rebounds on 58 percent shooting. On Friday, they scored a combined 52 points and grabbed 27 rebounds against Utah.
"I thought (Dieng) and (Towns) battled," Timberwolves interim coach Sam Mitchell said after the game. "I mean, hey, we got 52 points and (27) rebounds out of our four and five. You can't ask for much more."
Towns agreed with his coach's assessment of his teammate's performance.
"(Dieng) played outstanding tonight," he said. "Without him, who knows what this game might have been."
Dieng's recent resurgence has been especially noticeable. The third-year center has averaged 35 minutes, 18 points and 11.3 rebounds in Minnesota's past three games, shooting 57 percent. He averaged 22:12 minutes, 6.3 points and 6.7 rebounds per game in the 13 previous January games.
Dieng has tallied his two highest game scores of the season in his past two outings, according to basketball-reference.com. The stat gives a rough estimate of a player's productivity, with 10 equating to an average performance and 40 being outstanding.
The numbers suggest season-long improvement from Towns, too. He's posted three of his five highest game scores in the past five games, improving his season averages to 16.6 points and 9.9 rebounds per game.Towns has performed even better as of late. He's averaged 21.6 points and 12 rebounds per game over Minnesota's past eight games, solidifying his place among the top NBA Rookie of the Year candidates. He scored a career-high 32 points on 13-for-17 shooting in the Utah game, posting his highest career game score to date.
Towns and Dieng have helped the Timberwolves play competitively in the recent losses, despite the team's overall shooting struggles. It remains to be seen whether Mitchell continues to use the two together, but it's a hopeful sign for Timberwolves fans excited about the team's young core.
Follow Nate Gotlieb on Twitter
---
---