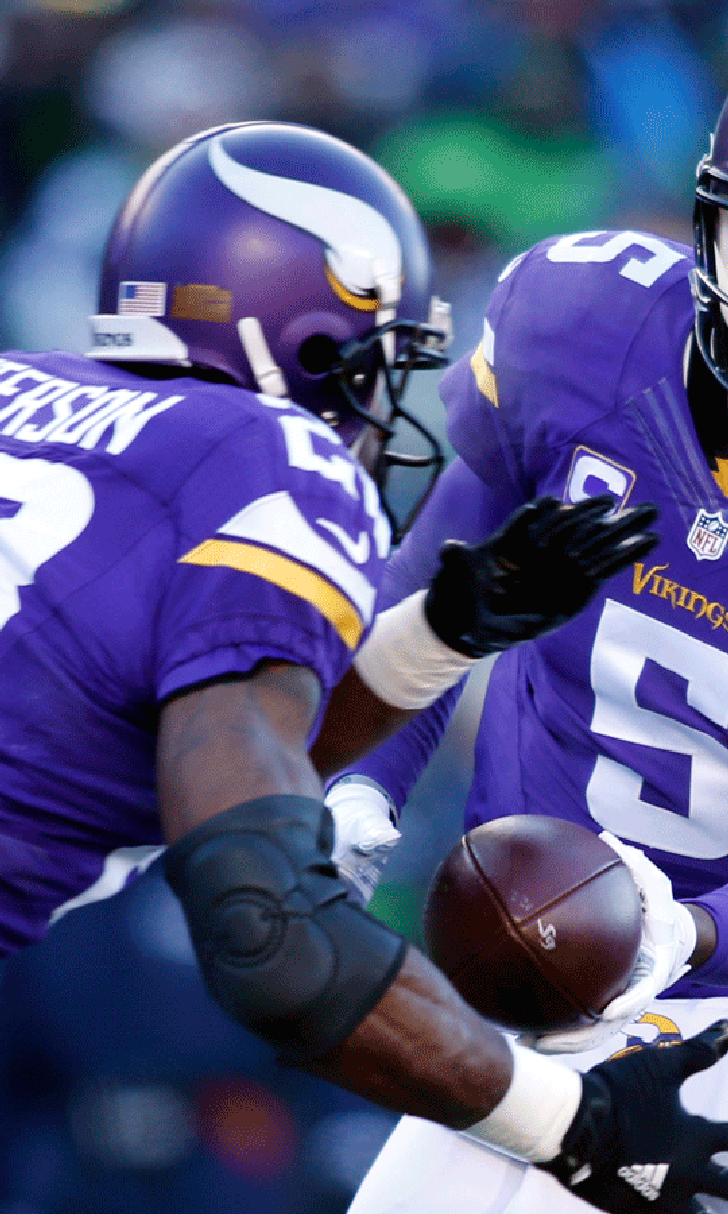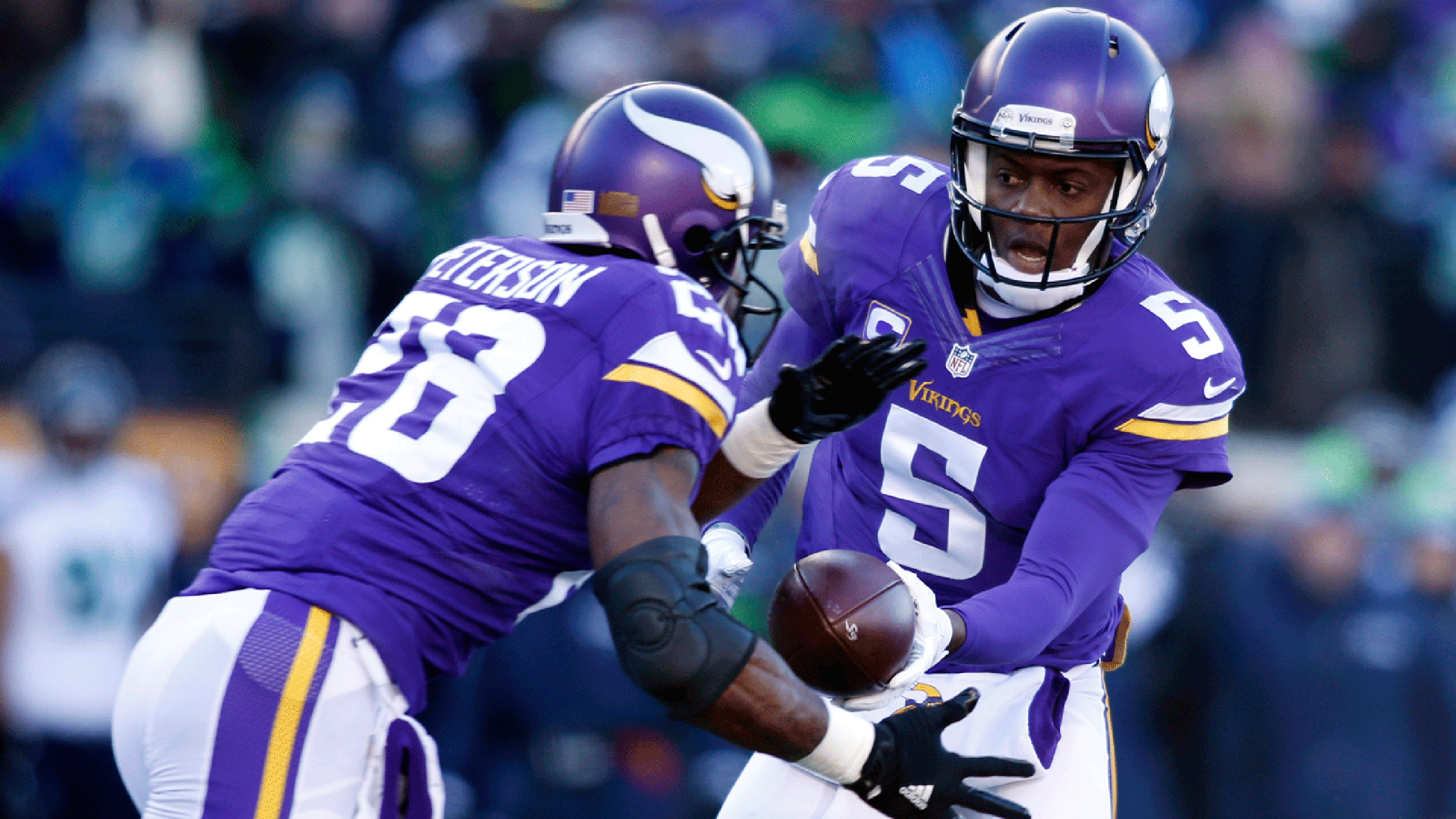 StaTuesday: Bridgewater, Peterson near statistical milestones in loss
BY Dave Heller • January 12, 2016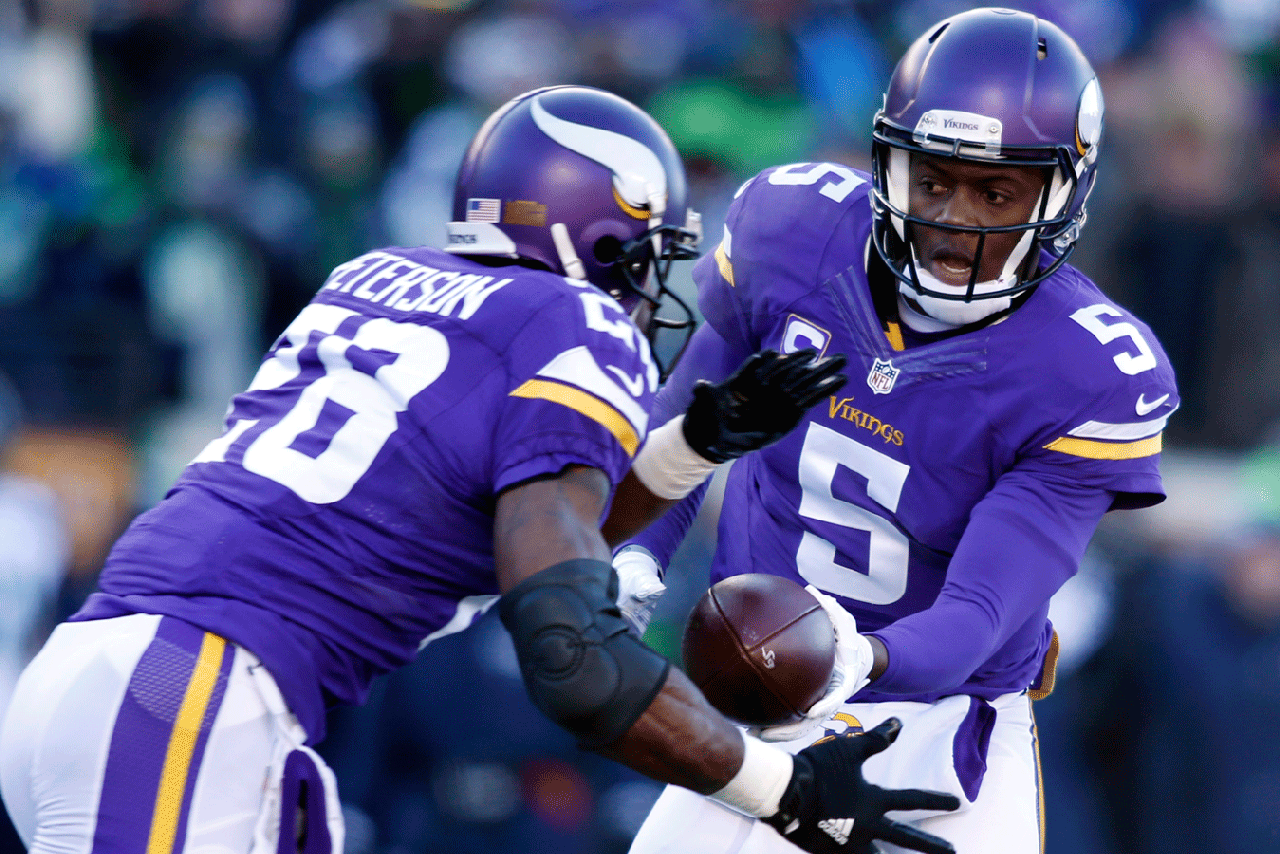 Adrian Peterson didn't exactly light the world on fire in Minnesota's playoff loss to Seattle, but he did enough to move up on the Vikings' all-time playoff rushing list.
With his 23 carries for 45 yards, Peterson passed Dave Osborn for third place on Minnesota's all-time postseason lists for both carries and rushing yards.
Peterson certainly is capable of reaching the top spot, but he'll need to get into a few more playoff games to do so -- and we're sure Vikings fans are hopeful that will happen.
On the passing front, Teddy Bridgewater did not produce a lot of yards, but his 70.83 percent completion percentage was the second best in Vikings playoff history (minimum 10 attempts).
None of the Vikings receivers, naturally, are up in the ranks of catches or receiving yards.
And, not to torture Vikings fans, but that Blair Walsh missed field-goal attempt not only cost Minnesota the game, but it also prevented Walsh from being the only kicker in franchise history to make all his attempts in the playoffs (minimum four attempts). Instead, now he's just tied for third with the immortal Rick Danmeier at 80 percent.
Follow Dave Heller on Twitter
---
---