Rock bottom: Springboks at lowest point in years, maybe ever
Published
Nov. 28, 2016 12:30 p.m. ET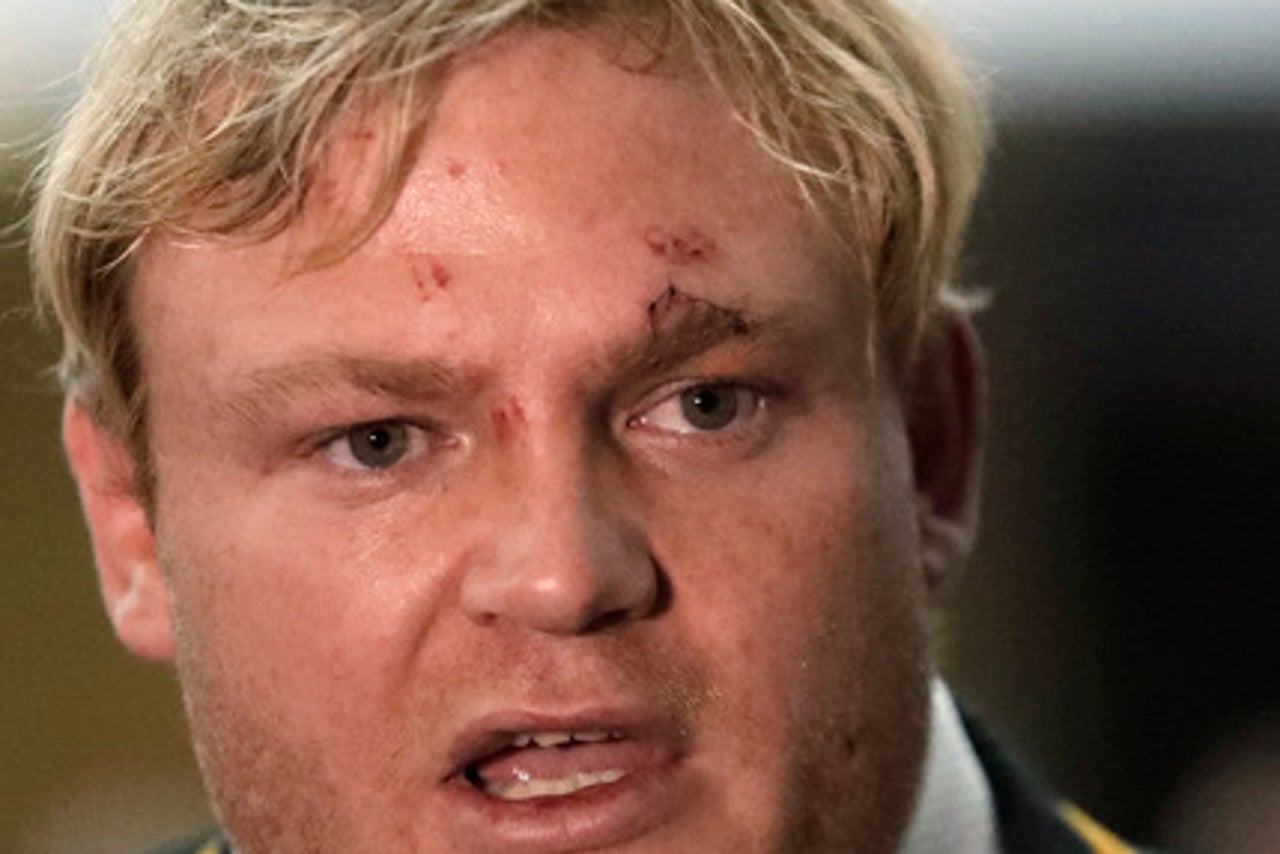 In an airport arrivals building in Johannesburg where the Springboks have so often been cheered home by fervent fans after triumphs, and even after tough losses, South Africans barely noticed the return of their rugby team on Monday.
And if they did notice, they didn't seem to care, going about their business as players in the illustrious green and gold blazers trudged past with their baggage.
It's an indication of how far the Springboks, two-time world champions and a force in rugby for just about as long as the game has been around, have fallen in the space of one horrendous season - the worst in South Africa's history.
Each time you thought the Springboks hit a low point in 2016, there was another jaw-dropping slump to come: A first-ever loss at home to Ireland, which played most of the game with one less man. Then a first loss in Argentina; a record 57-15 hammering at home by old foe New Zealand; beaten by England - easily - for the first time in 10 years; and a morale-destroying first-ever defeat to rugby lightweight Italy.
Finally, Saturday's defeat by Wales meant South Africa lost eight of its 12 test matches this season, the first time the Springboks have lost that many games in a year. South Africa couldn't even beat the Barbarians, scrambling late for a draw against an invitational team thrown together at the last minute for an exhibition match.
''It is tough. It is really tough. It's never easy to lose in a Springboks jersey. Definitely not.'' said coach Allister Coetzee, who's attracted much of the blame for South Africa's dramatic decline in his one season in charge and who has apologized publicly to the nation on numerous occasions. ''Players understand it, management understands it, everyone understands it. But, this is what the situation is.''
The ''situation'' Coetzee referred to is what he, former players, media analysts and, crucially, top officials now all agree on: This is not just a team playing badly, but the result of deep-rooted problems in South African rugby.
South Africa, with a relatively weak currency, is losing talented players in their droves to big-money Euro and Yen offers in Europe and Japan, and there are complications at home over political interference. Those are unhelpful, but the governing body, SA Rugby, conceded this year that above all the way the sport is managed in South Africa is wrong and must be changed.
Simply, 20 years after rugby became professional, South Africa still has an amateur-days system where each one of the provincial teams, from the biggest to the smallest, gets a say and a vote in major decisions. Generally, old men in suits vote in the interests of the local teams they oversee, and not in the interests of the game in South Africa and the Springboks.
''South African rugby is in a dreadful, dreadful state at the moment and a lot of thought has to go into our structures,'' Nick Mallett, a former Springboks player, coach and now straight-talking TV analyst said.
Coetzee said 2016 had shown that ''we cannot now just plaster over cracks. We've got to fix it from the core.''
SA Rugby conceded this in October and announced after the Italy game that there would be a review into the performance of Coetzee and his Springboks, but there were also plans to bring the governing body's structures ''more in line with the demands of professional sport,'' starting at a meeting on Dec. 9. The SA Rugby leadership, current and former, have not escaped blame for failing to deal with the problems for so long.
Ominously, SA Rugby president Mark Alexander said the proposed changes at the top would only be felt ''over coming months and years.''
Until then, the coach and players, whoever they are next season, need to find some passion, show some old fashioned grit and determination - something administrators can't help with - to save the Springboks' once fiercesome reputation, former South Africa lock and 2007 World Cup winner Victor Matfield said.
''(They) must be bold, we are South Africa,'' Matfield said. ''We can't go out there in our shells ... and (make) excuses. Someone needs to step up and say, `listen, we are South Africans, this is how we are going to do it. This is our DNA, our culture, everything.'''
---