National Football League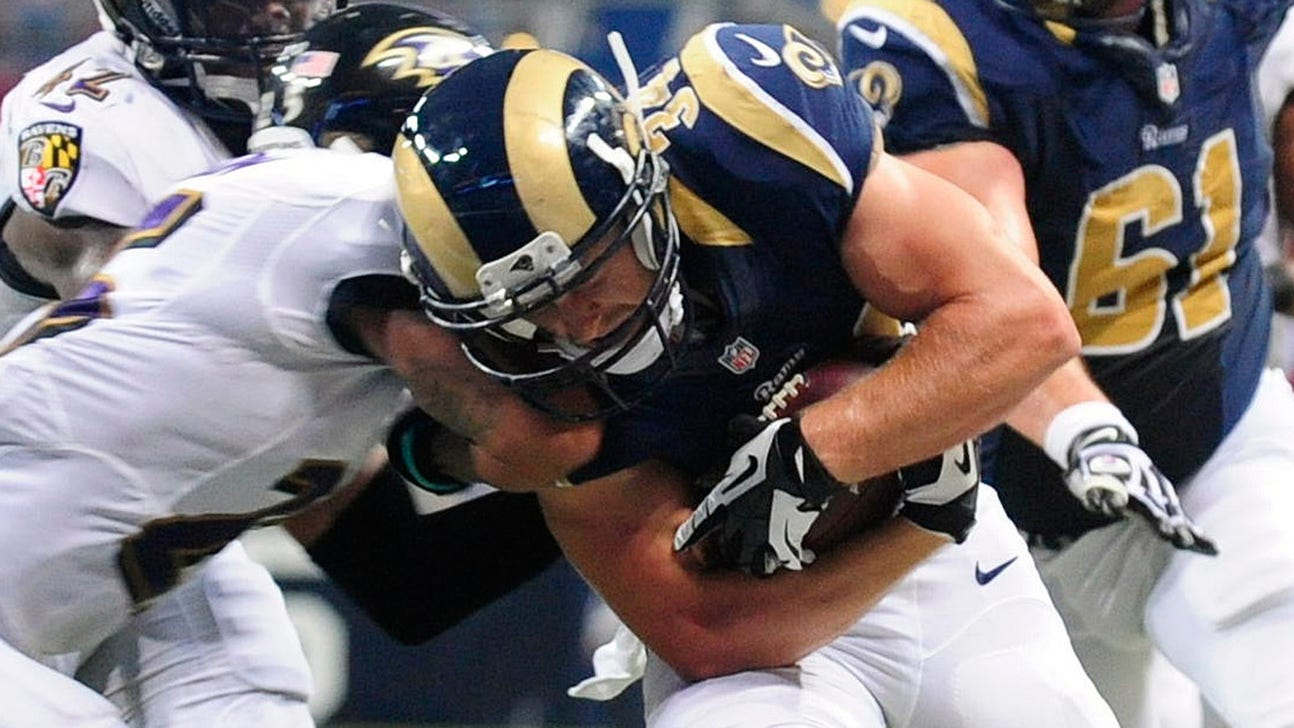 National Football League
Reynolds carving out role with Rams
Published
Aug. 5, 2014 7:51 p.m. ET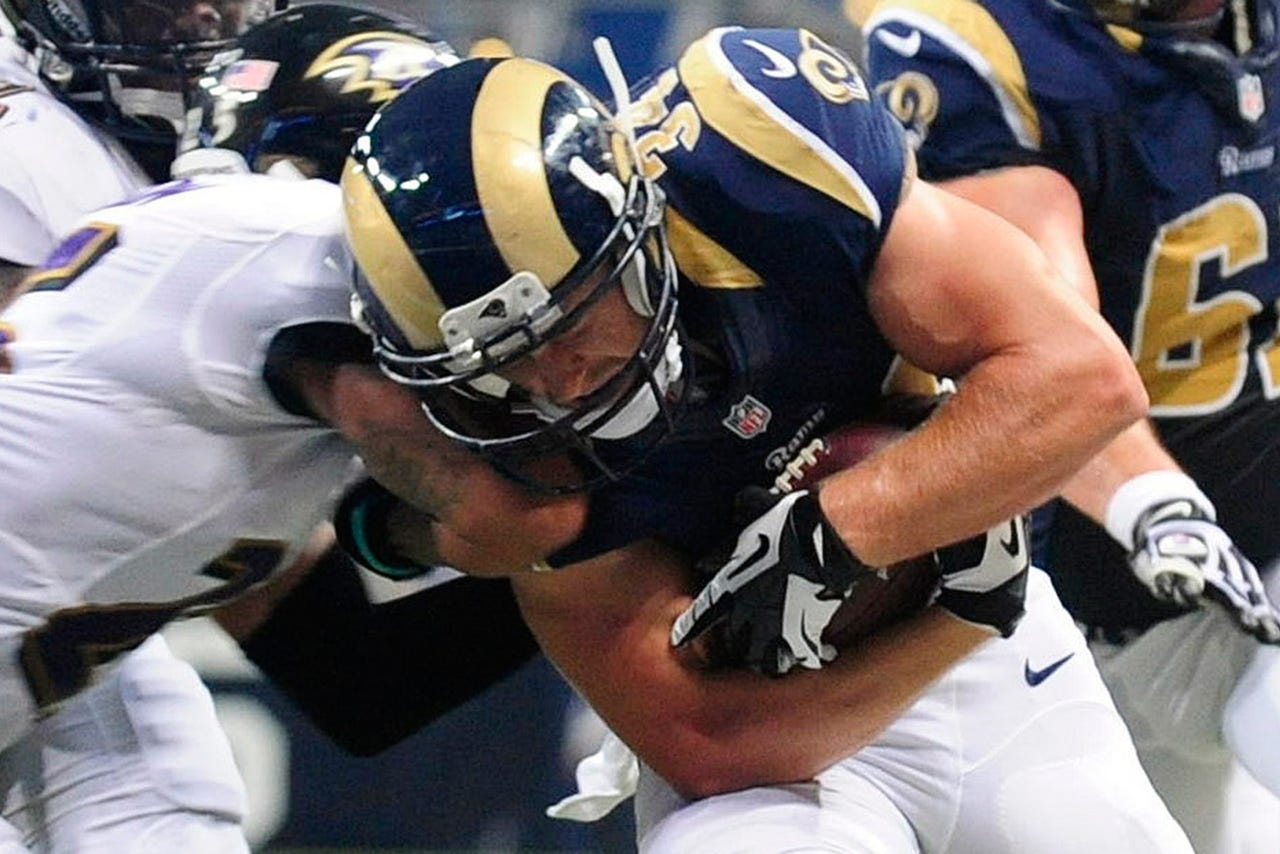 ST. LOUIS -- More than half of the roster was involved in the first St. Louis Rams special teams-only practice of training camp.
That'll be the case again this week during preparations for the preseason opener against the New Orleans Saints on Friday night.
There's a surplus of willing, fresh legs anxious to make a name for themselves, a group that includes Michael Sam.
Running back Chase Reynolds, undrafted out of Montana, is trying to make a career out of it. Reynolds played every game last season, virtually all of it on special teams, after spending time on the Rams practice squad in 2011 and 2012.
At the start of training camp he launched a motivational brand, The Promise Line, using his story to inspire people to chase their goals.
"I'm just trying to reach out to people and let them know your dreams, they're not optional if you run for them and you want them bad enough," Reynolds said. "You're the only one that stands in the way."
Reynolds has already encouraged one kid back home, a high school underclassman who was getting razzed and told he was too small.
"He said, 'If Chase Reynolds can do it, I can do it,'" Reynolds said. "I knew the parent and she messaged me on Facebook to thank me.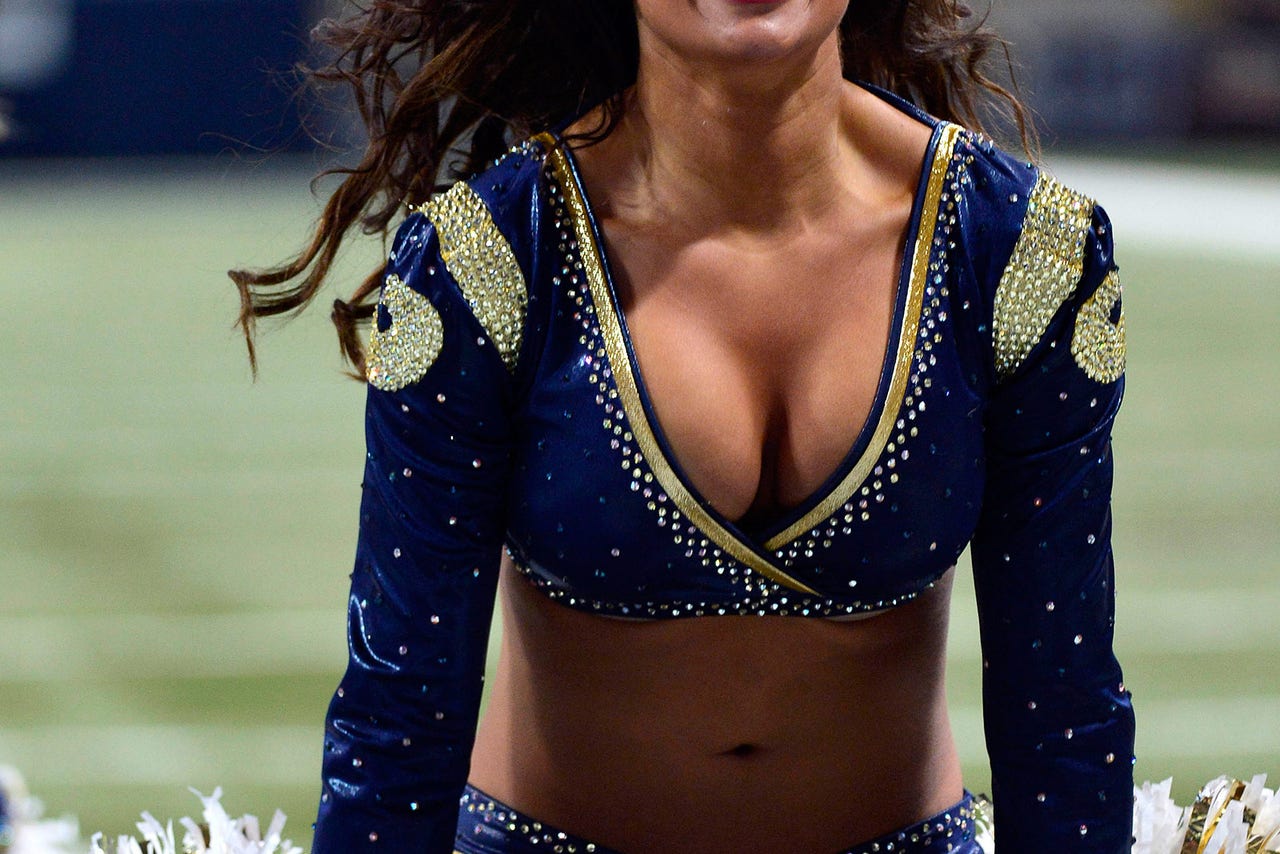 NFL CHEERLEADERS: Check out our gallery of sideline shots from around the league.
"I come out here and work, and people see that, and it influences them based on your actions and not just your words."
The 25-year-old Reynolds rose from playing eight-man football in high school and a graduating class of 24 to leading the Big Sky Conference at Montana with seven 100-yard games his senior year. He bounced around a bit, getting signed and released by the Seahawks in a span of 12 days in August 2011 before catching on with the Rams four days later.
"My first year in the NFL I was cut multiple times. It was awful," Reynolds said. "I sat at home for a month (in St. Louis) not knowing if I was going to get another chance.
"The day before I was packing up to leave, I got the call to come back."
Reynolds missed OTAs recovering from a sports hernia, but arrived at training camp with a Mohawk hairdo and a "full-speed mentality."
"I look at every single guy out here as potential for my spot," Reynolds said. "I do the best I can and try to focus on myself and what I can control."
The Rams led the NFL in punt return defense, and were eighth in kickoff return coverage.
Hard-hitting linebackers Ray-Ray Armstrong and Daren Bates, undrafted out of college just like Reynolds, are other returning mainstays special teams coach John Fassel can lean on.
Armstrong led the team with 12 special teams tackles and had a fumble recovery, Bates had four tackles and scored on an 11-yard return at Houston after Rodney McLeod forced a fumble, and Reynolds had six special teams tackles.
"It makes a big difference and it feels like they're veteran guys and really, obviously, they're only in their second year," Fassel said. "Last year there were some veteran guys that got beat out by Ray-Ray and Daren and Chase, that's where they made the team."
Sam shed about 15 pounds in hopes of carving out a spot on special teams, while also competing for a backup spot on the defensive line.
"I can see him being a good guy on punt return and kickoff return as a blocker," Fassel said. "We continue to groom him covering kicks, which requires long speed -- something that he'll develop."
During one-on-one drills, Fassel looks for players willing to finish their blocks and avoid penalties. Armstrong finished his blocks too well a handful of times last season, costing return man Tavon Austin big yardage.
"That's one of the biggest emphases for us in the return game," Fassel said. "Being clean finishers but not taking away the stinger that some of the young guys have on teams."
Punter Johnny Hekker made his first Pro Bowl last season and his 44.2-yard net was the highest single-season average in NFL history. Opponents totaled just 79 return yards.
"I have some amazing teammates who work their butts off, and I have the best special teams coach in the NFL without a doubt," Hekker said. "He's getting us ready to go out and dominate."
---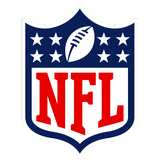 Get more from National Football League
Follow your favorites to get information about games, news and more
---