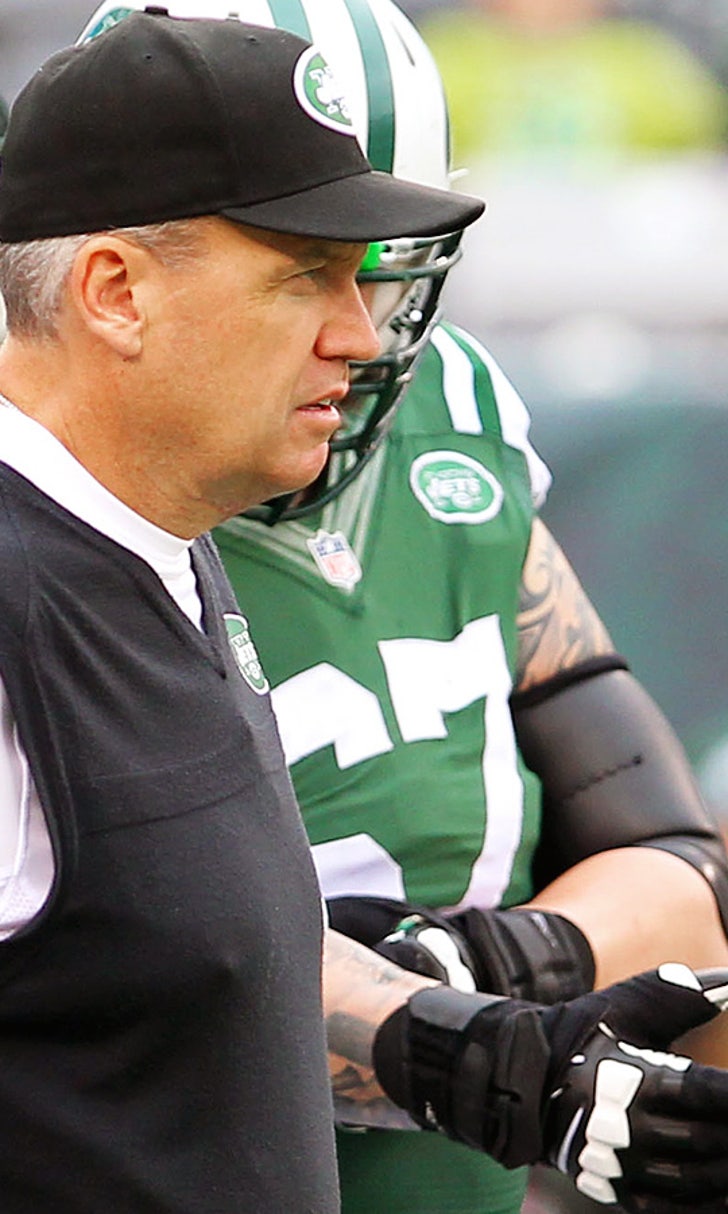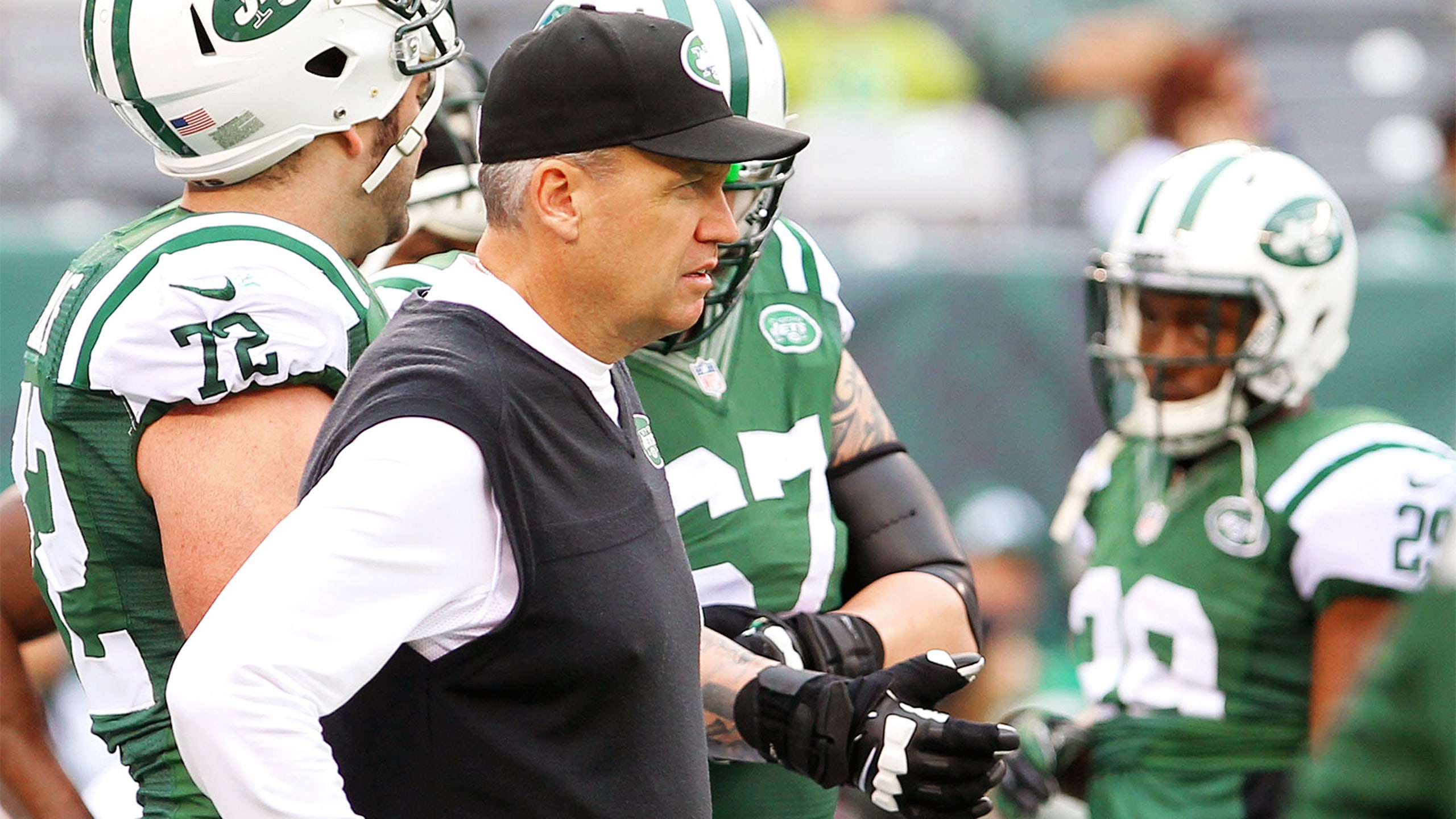 Rex Ryan definitely won't go down without a fight
BY Sid Saraf • December 22, 2013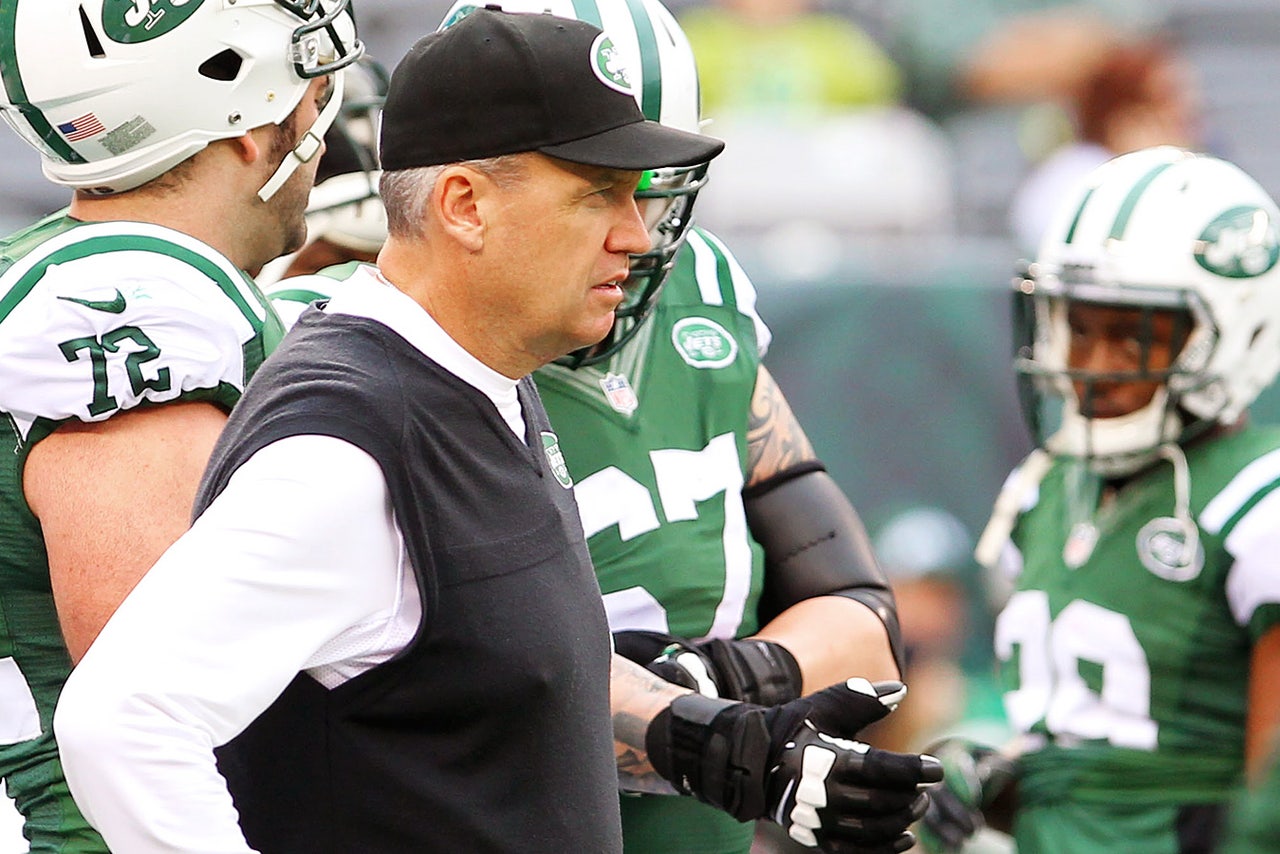 Jets head coach Rex Ryan doesn't expect to be employed much longer. In fact, NFL on FOX Insider Jay Glazer reported that Ryan told his team he will be fired.
But don't think Sexy Rexy is just going to mail it in over these last two weeks and start making tee times. Heck no. In fact, it seems he's got more fire than ever.
Observe this play just before halftime against the Browns. Geno Smith is heading to the sidline at the end of a play when he gets shoved and falls down. Well, that didn't sit well with Rex, who exploded at the referee, yelling for a flag:
By the way, the refs did throw some laundry over it. But it's nice to see Rex bringing the heat. Go down swinging, dude.
---
---