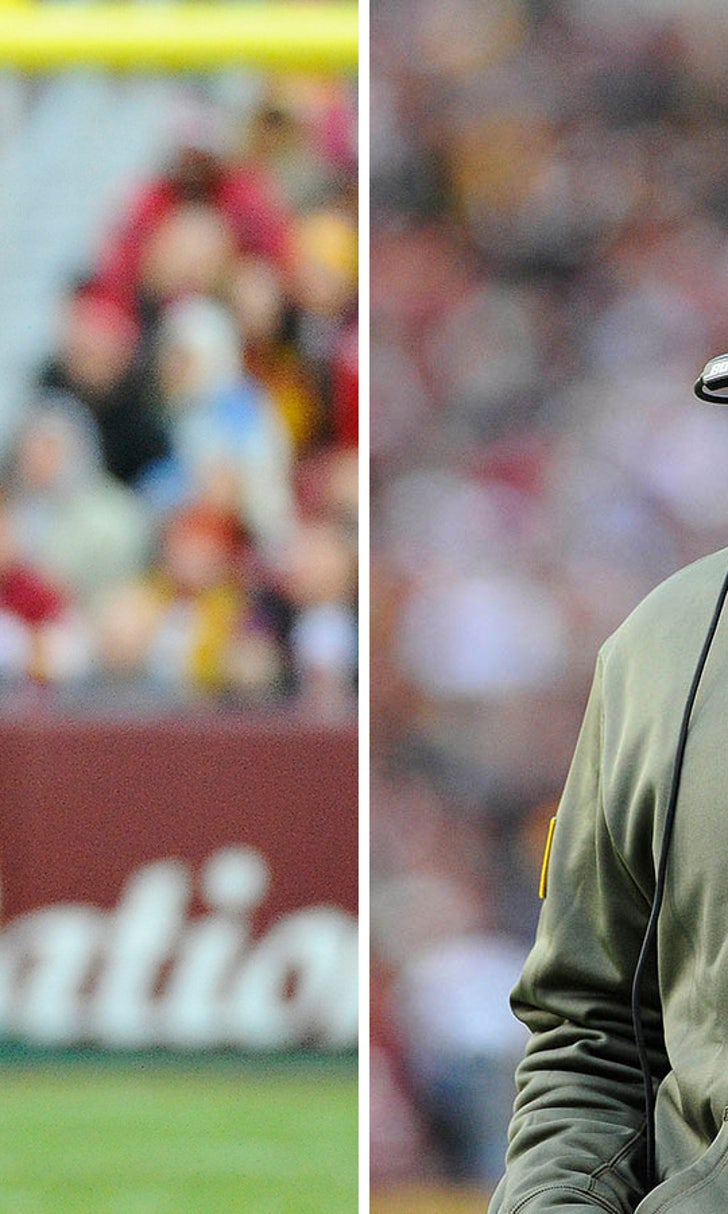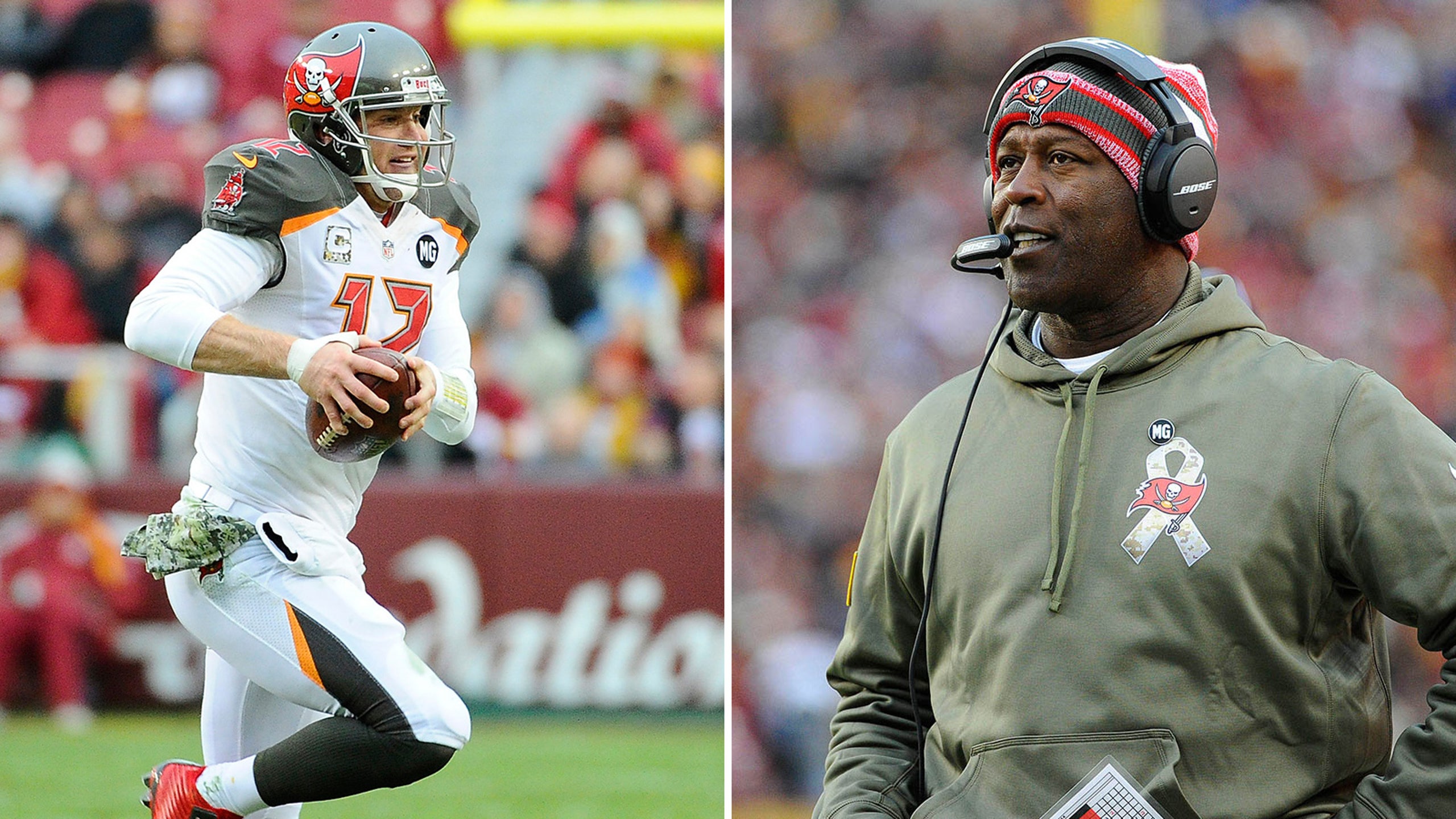 Return to Chicago presents opportunity for bruised Lovie Smith and Josh McCown
BY foxsports • November 19, 2014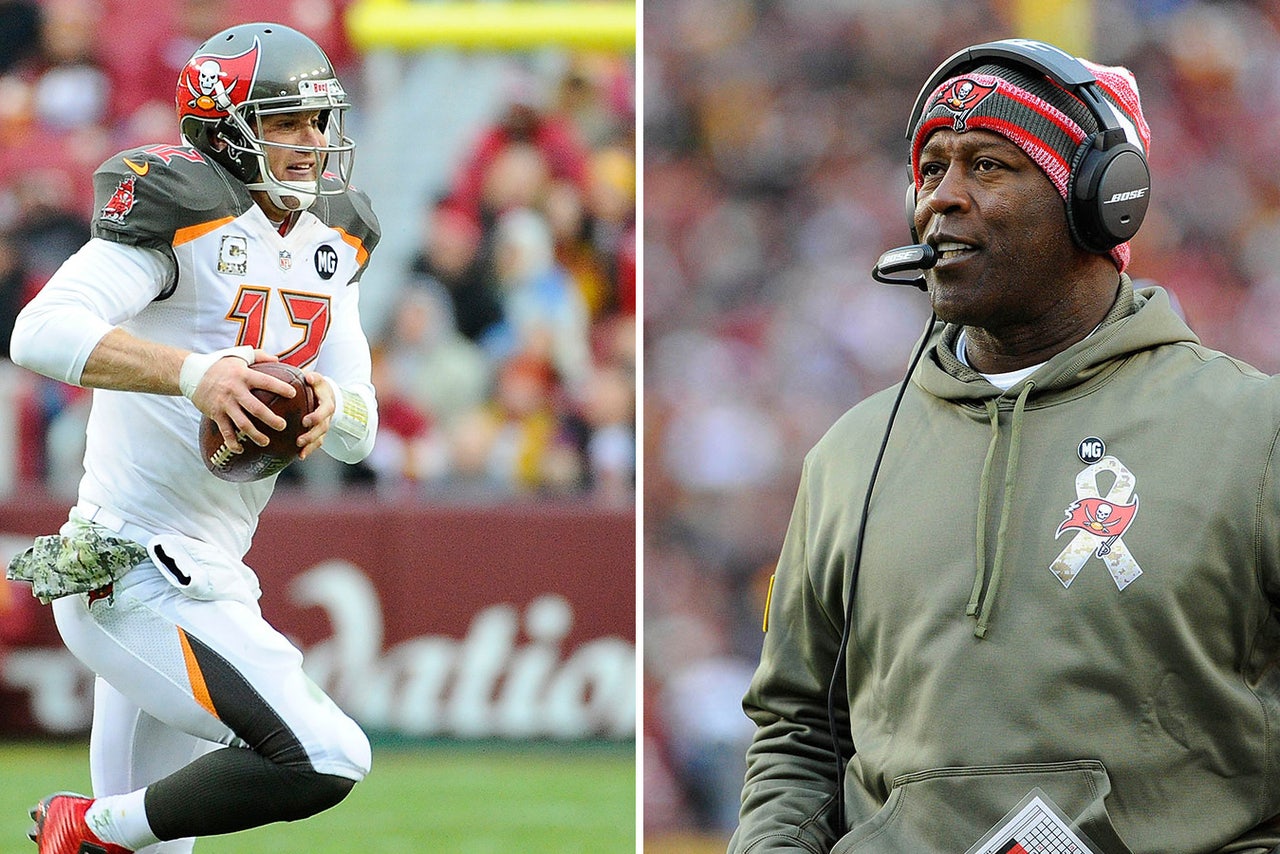 TAMPA, Fla. -- Josh McCown and Lovie Smith began Chicago Week in full Wednesday as changed men.
One, the quarterback, is trying to make the most of the trust placed in him during the autumn of his career, to produce a lasting memory before his window on fall Sundays closes for good. The other, the coach, is attempting to overcome a 1-8 start and create needed momentum, to keep hope alive that his Tampa Bay Buccaneers can stage a late-season rally in the awful NFC South.
Both have earned bruises since they left Soldier Field, the Magnificent Mile and that storied "C" behind.
Both will find themselves on familiar ground this weekend in need of revitalization with less of a shine than when they left, life in the league sometimes as cold as a mid-winter breeze off Lake Michigan when results don't meet expectations.
"We're 2-8," McCown said. "We need to win a football game. It doesn't matter who we're playing. We want to go get this game."
"I have a lot of former places I've been to," Smith said. "And it's always fun playing people that you know, but no more than that."
Not quite. McCown and Smith, plain and simple, were united in Tampa because of the success they enjoyed with the Chicago Bears. Those results have influenced how their Bucs tenures have been viewed through 10 games, the mostly positive Windy City legacies both a blessing and a daunting point of reference for each man.
Once viewed as a wise-and-savvy game manager, McCown has spent most of his five starts with the Bucs making others wonder where that calculated quarterback who performed well last season in Jay Cutler's absence has gone. One interception in 224 pass attempts in 2013 has turned to six interceptions in 134 pass attempts this year, that once-composed field leader too often appearing flustered.
Once viewed as a proven-and-sound winner, Smith has spent most of this season preaching patience that early hope will be rewarded ... someday. Thought to be a strength, his defense has sunk to 30th in scoring (27.9 points per game) and 27th in yards allowed (384.3 per game), the unit too often resembling a toddler on roller skates when trying to grasp his scheme.
No one assumed the McCown-Smith experiment would be without its blemishes this year. The roster changed too much, Jeff Tedford never served as offensive coordinator and there were too many unknowns entering the fall to guarantee that Tampa Bay would conjure comparisons to the 2002 team that claimed the franchise's lone Super Bowl title.
Still, enough football has been played to say both have, at the very least, failed to meet the most optimistic of visions.
Skeptics who preached patience have been proven right.
So both McCown and Smith will face their old team coming off the proudest moment of their experiment last Sunday in Washington, a chance to improve to 3-8 before them and potential reward still ahead – no joke – with a bumbling band of misfits in the NFC South allowing the Bucs to have breath.
"I enjoyed my time there," McCown said. "Just the whole organization in general – from the McCaskeys to everybody, the equipment guys and the trainers and the guys in the locker room. I really, really appreciate those people. ... I'm very thankful for my time spent there."
No man goes through change in the NFL or anywhere else without scars. Those experiences shape those who live them into what they become, for better or worse, and the story of McCown and Smith in Tampa remains untold, though it's off to a more anticlimactic beginning than expected.
Don't buy the nice talk. This game should mean more for both beyond the chance to improve to 3-8, because it's another chance to validate their present in a place that lifted them to the opportunity to begin with.
McCown wouldn't have been Smith's handpicked target in free agency without a strong 2013.
Smith wouldn't have been the Glazers' preferred choice after Greg Schiano and Mark Dominik were fired without sending the Bears to three playoff appearances and a Super Bowl.
Both need to prolong the momentum earned by whipping the Washington Redskins. Both need to build for the future by placing further distance between their present and past. A second consecutive victory would do the trick.
"When you're competing against your brother or relative or someone close," Smith said on Oct. 23, when asked about defensive coordinator Leslie Frazier facing the Minnesota Vikings again, "you always want to win those games."
That's for certain. Listen to Smith when he says he has "relationships each Sunday with someone" and "it's about the football game and us trying to get a win," but peel back those comments and consider something deeper.
Smith was never worse than 1-5 to begin any of his nine seasons in Chicago. This rocky start can't be easy.
McCown hasn't thrown this many interceptions since he tossed 11 in 2005 with the Arizona Cardinals and 2007 with the Oakland Raiders. He must prove he's the Bucs' answer at quarterback beyond this season.
"It has been so good for me as a man more than anything, because my faith has grown tremendously," McCown said of the past year. "And sometimes when you think you've got a handle on life and the way things are going, and then you get put in different situations, you realize you can be stretched and grown further."
Both Smith and McCown have been stretched in the past two months, Smith with the slow process to instill his vision and McCown with the inconsistency in the pocket and the right thumb injury that allowed Mike Glennon to make five starts.
They can help change the discussion about them both with tangible signs of progress. Wins do that.
Many months have passed since they left the Windy City, but leaving with the right result Sunday night wouldn't mean their trip wasn't extra sweet.
You can follow Andrew Astleford on Twitter @aastleford or email him at aastleford@gmail.com.
---
---