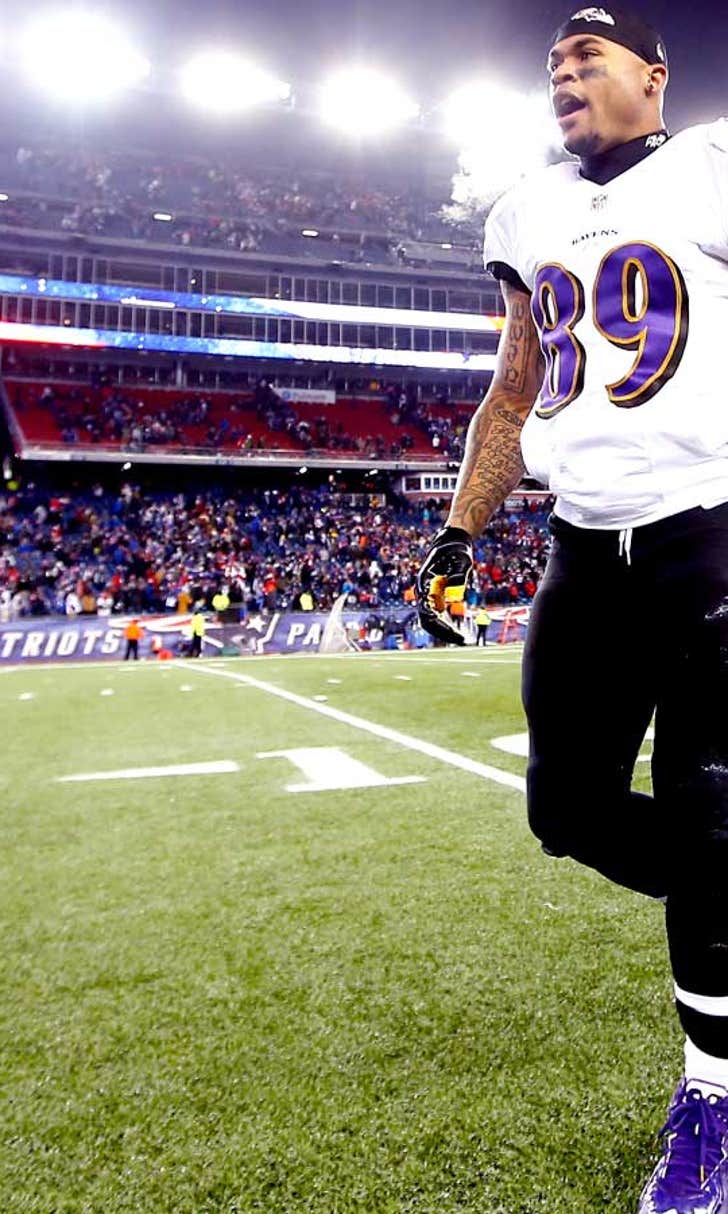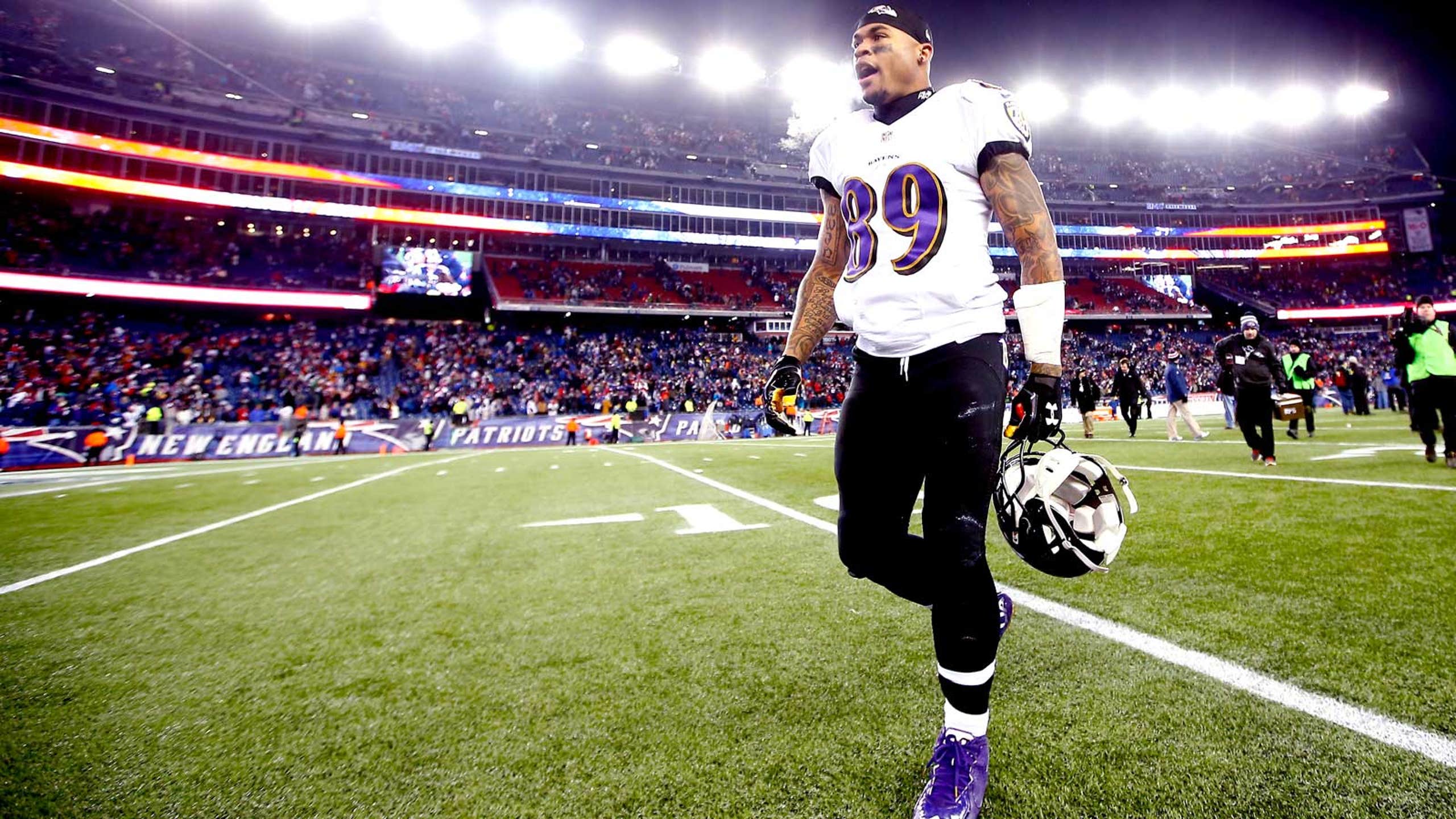 Report: Steve Smith almost brawled with broadcaster after Patriots loss
BY Sid Saraf • January 13, 2015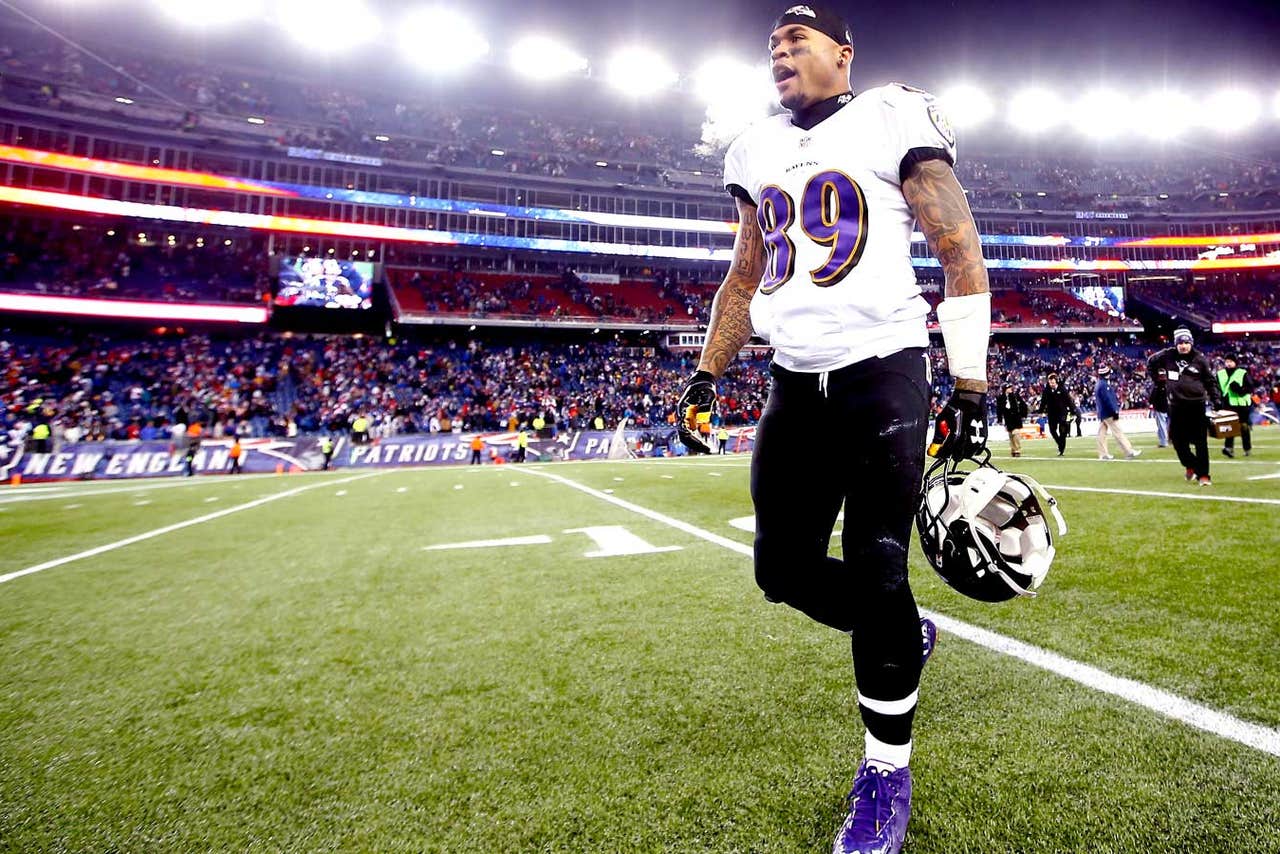 You wouldn't like Steve Smith, Sr. when he's angry.
The veteran Baltimore Ravens wide receiver almost got physical with Boston radio sports personality Jermaine Wiggins on Sunday after losing to the New England Patriots in an AFC divisional playoff game.
According to CSN New England, Wiggins -- who played in the NFL and was a teammate of Smith's back in 2002 and 2003 with the Carolina Panthers -- called Smith a bully during an appearance on a Boston area radio station. He also called him a "bad locker-room guy."
Well, Smith found out.
Patriots broadcaster Scott Zolak described what took place after Sunday's game.
"So [Smith] sees Wiggy and he's like, 'Yo, what's up?' [Wiggy] says, 'Hey, Steve, what's up?' [Smith] is like, 'No, dude, what the [bleep's] up?'
"Wiggy's like, 'Aw, now, now you're swearing in front of my kids.' " (Bertrand had said Wiggins was in the area with his wife and two sons.) "And he's like, 'You gotta step up.' And then it starts getting nasty.
"Steve's like, 'Man, you called me a bully. What's up with that? You know what I'm going to do? I'm going to [bleep] you, right now.' "
A group of people that included Gillette Stadium security as well as former and current Patriots players stepped in to break up the brewing situation. Zolak continued:
"Chatham took [Smith] and said, 'Man, you gotta get on the bus now,' " continued Zolak. "And Steve Smith just kept yappin' and yappin . . .'
"Now, Wiggy's like Kevin Garnett, pointing at him over the top: 'I'll tell you what you are: You're the same thing you always been!' "
"I'm like, 'Man, Wiggy brought it,' " Zolak said admiringly. "Wiggy was all fired up."
Smith eventually got on the Ravens' team bus and things calmed down. By the way, Steve Smith is 5-foot-9 and weighs 195 pounds. Here is a photo of Wiggins from his playing days: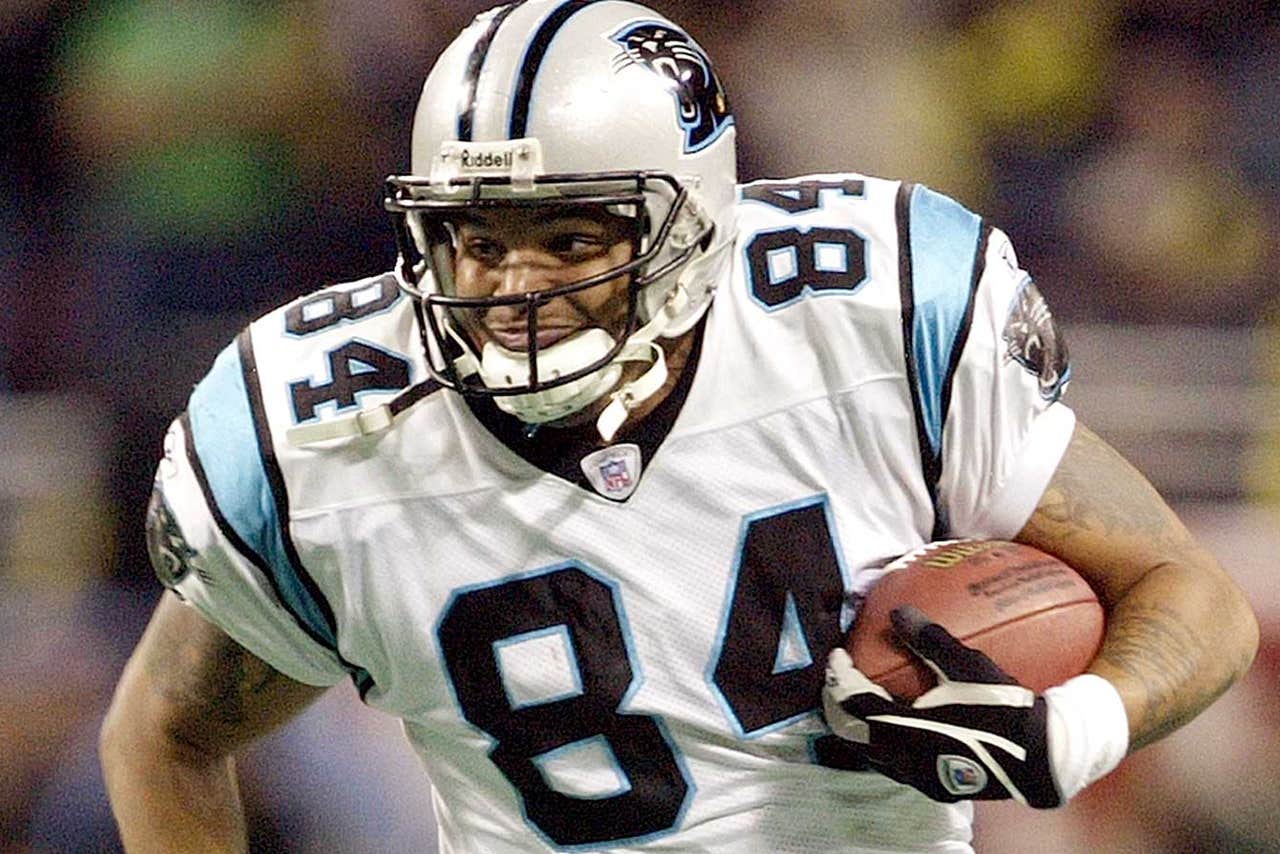 He was listed back then at 6-2, 272 pounds and played tight end. Steve Smith is truly afraid of no man.
---
---