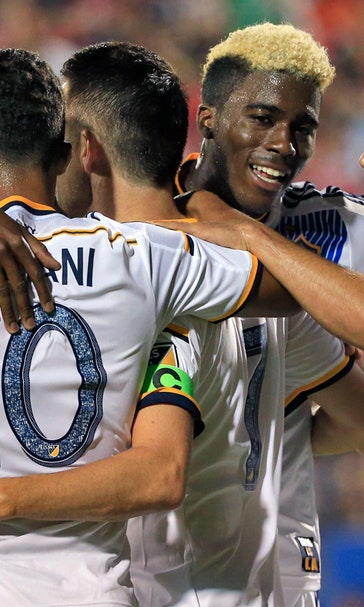 Red Bulls, Galaxy keep winning streaks alive; Kansas City edge Vancouver
BY foxsports • August 16, 2015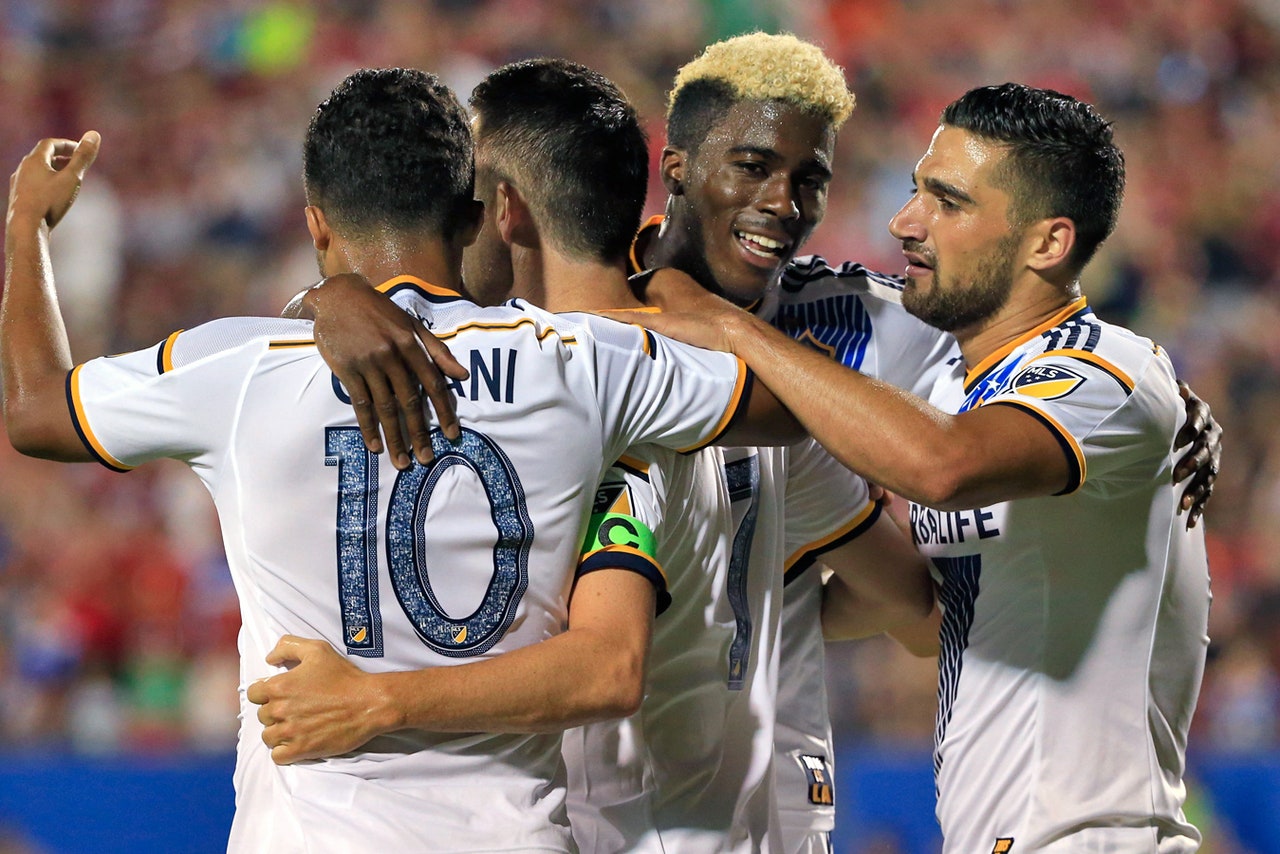 Bradley Wright-Phillips is on a run and so are the New York Red Bulls.
Wright-Phillips scored his fifth goal in six games to give New York a first-half lead and the Red Bulls extended their unbeaten streak to six games with a 3-0 victory over Toronto FC on Saturday night.
''I feel confident, I always have,'' said Wright-Phillips, who led the MLS with 27 goals last season. ''Things are working out a little bit more toward the middle of the season. I have always had chances, it was just a matter of me putting them away.''
Wright-Phillips had three good scoring chances early in the second half and easily could have had a hat trick.
''I was getting in some decent areas and people were finding me, and I was getting some shots off,'' the London native said. ''I was happy, that's what I want in a game, and today I was lucky enough to put one in.''
The game winner came in the 27th minute with Wright-Phillips beating Joe Bendik in close after the Toronto goaltender made an outstanding save on a shot from the top of the box by Lloyd Sam a minute earlier.
Red Bulls forward Mike Grella got the ball back and slid a pass to Wright-Phillips after getting past a double team by Toronto defenders Josh Williams and Ahmed Kantari at the top of the box.
''We were playing a new system with new players all around him,'' Grella said about Wright-Phillips. ''Everyone had to get used to one another. It just takes time and we are getting better and better every game.''
Anthony Wallace and Argentine newcomer Gonzalo Veron added second-half goals, and goalkeeper Luis Robles made three saves in setting a franchise record with 26 shutouts, breaking the old mark of Tony Meola.
FC Dallas 1, Los Angeles Galaxy 2
Robbie Keane scored twice and the Los Angeles Galaxy beat FC Dallas 2-1 on Saturday night.
The winner came in the 55th minute. Keane fed Mexican newcomer Giovani dos Santos into the penalty area. The forward's first effort was blocked by Dan Kennedy, but dos Santos chipped it far post, where Keane headed it home.
It was Keane's 13th goal of the campaign and 66th in 100 MLS games.
Dallas went up 1-0 in the 33rd minute. Michael Barros won a loose ball at midfield, avoided a sliding tackle, and slipped it past Donovan Ricketts short side.
The Galaxy tied it in the 51st minute. A through ball from Steven Gerrard led Robbie Rogers down the left wing. His left-footed service found Keane in the box and he deposited his header into the corner.
Los Angeles (12-7-7) has a three-game winning streak. FC Dallas, winners of five of their previous six, fell to 11-7-5.
Sporting Kansas City 4, Vancouver Whitecaps 3
Paulo Nagamura scored two late goals to give Sporting Kansas City a 4-3 victory over the Vancouver Whitecaps FC on Saturday night.
Nagamura tied it in the 87th minute, finishing Chance Myers' cross with a laser from behind the area. Nagamura then finished Soni Mustivar's cross with a glancing header in the fourth minute of stoppage time. The final whistle came shortly after the ensuing kickoff.
Dom Dwyer scored on a header in the 81st minute to cut Sporting's deficit to 3-2. It was his eighth goal of the season.
Pedro Morales' 25-yard free kick gave Vancouver (13-9-3) a 3-1 lead in the 75th minute. It was the Whitecaps' second two-goal lead of the evening. Kekuta Manneh capitalized on Sporting giveaways for a pair of first-half goals for Vancouver.
Kevin Ellis pulled Sporting (11-4-7) to 2-1, scoring an opportunistic header in the 53rd minute.
Real Salt Late 1, Portland Timbers 0
Borchers headed down Diego Valeri's corner kick past goalkeeper Nick Rimando. Rimando had conceded the corner with a diving save of Maximiliano Urruti's right-footed blast from the top of the 18-yard box.
Borchers joined the Timbers (11-8-6) this year and was making his first return to Rio Tinto Stadium after playing seven seasons in Real Salt Lake (7-10-8).
Timbers goalkeeper Adam Kwarasey made five saves for his 11th shutout of the season.
---
---