Rams, Chargers whittle down rosters to 53; local products Spruce, Wilson and Bercovici cut
September 2, 2017
And then there were... 53.

On Saturday, the Rams and Chargers announced cuts to their rosters in order to get to the NFL's mandated 53-man roster limit. While there were no surprises akin to the Broncos releasing Pro Bowl safety TJ Ward or the Bears cutting of wide receiver Victor Cruz, there are a few familiar local faces from each team that did not make the cut:

https://twitter.com/RamsNFL/status/904072762108420096

https://twitter.com/Chargers/status/904071437308256256

Nelson Spruce - WR

The former Colorado Buffalo played his high school ball just up the road from the Rams' practice facility at Westlake High School. The undrafted wide receiver spent much of his rookie season injured and did not play a single down for the Rams before being placed on injured reserve in 2016.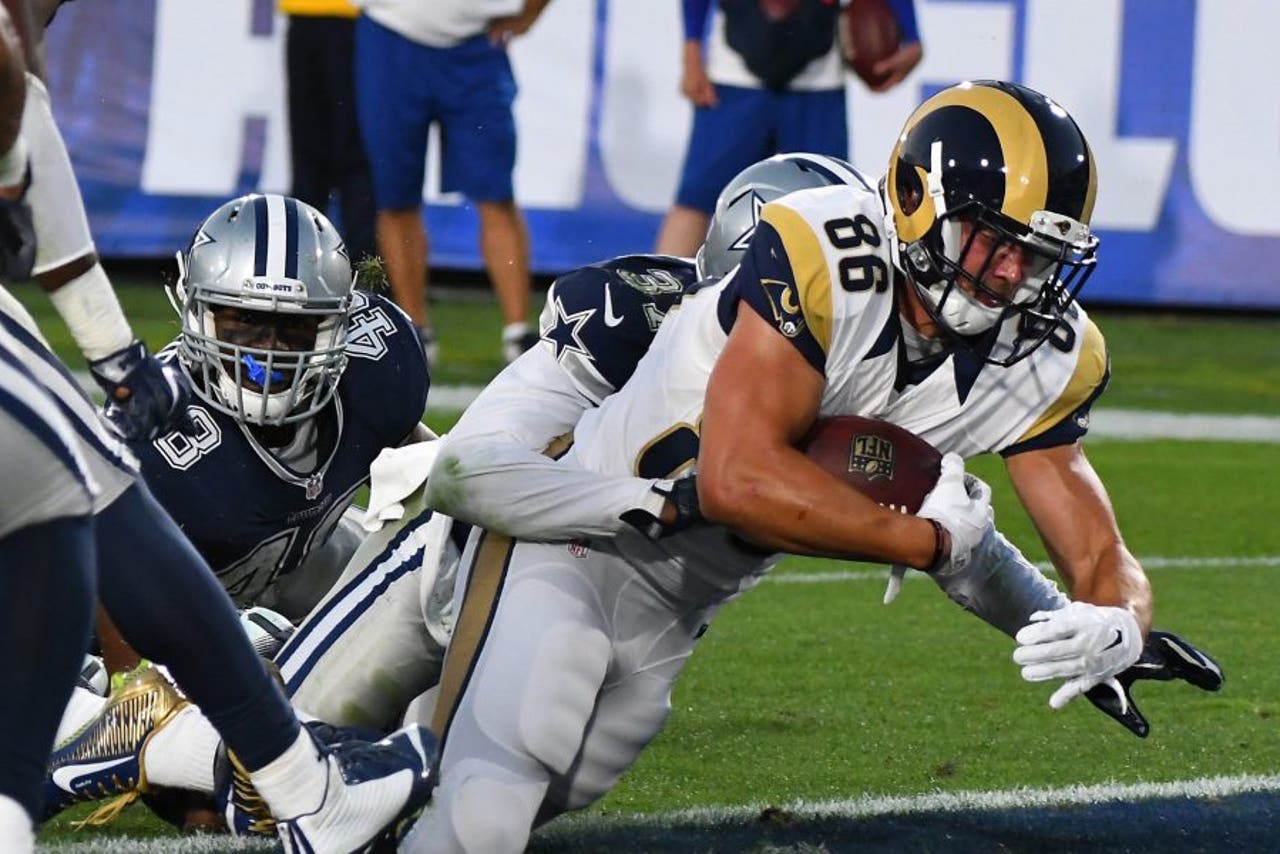 Coming into camp this season healthy, Spruce had steep competition at the receiver position with the Rams drafting highly-touted Cooper Kupp out of Eastern Washington and signing former USC standout Robert Woods from Buffalo. The writing on the wall likely came when the team went out and acquired Pro Bowl receiver Sammy Watkins, also with the Bills last season.

Travis Wilson - TE

Wilson made headlines locally as the San Clemente product switched from quarterback to tight end in search of an NFL roster spot. With Rams head coach Sean McVay's penchant for tight end heavy sets on offense, Wilson big frame gave him a chance at finally realizing that dream.

https://twitter.com/RamsNFL/status/904043703051796480

Unfortunately, like Spruce, Wilson likely was shown the door following another Rams trade. The team acquired tight end Derek Carrier from Washington, McVay's former team.

Mike Bercovici - QB

Bercovici's second go with the Chargers has come to an end. The former Arizona State Sun star initially signed on with the Chargers at the start of 2016 after going undrafted. That season, Bercovici, a product of Taft High School, was waived by the team on the final day of roster cuts.

Bercovici faced stiff competition from former NFL QB Kellen Clemens and Ohio State star Cardale Jones for the right to backup Philip Rivers this season. Unfortunately, like Clemens, Bercovici learned he'd not be on the team's roster to start the season.
---
---