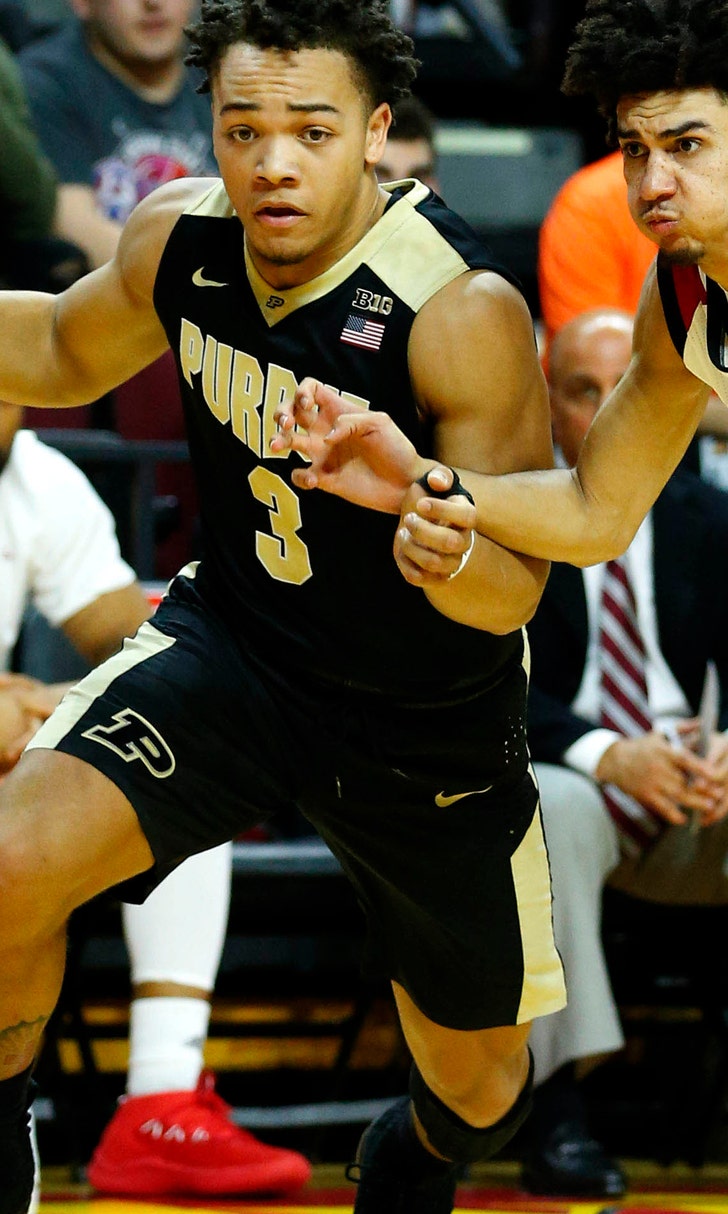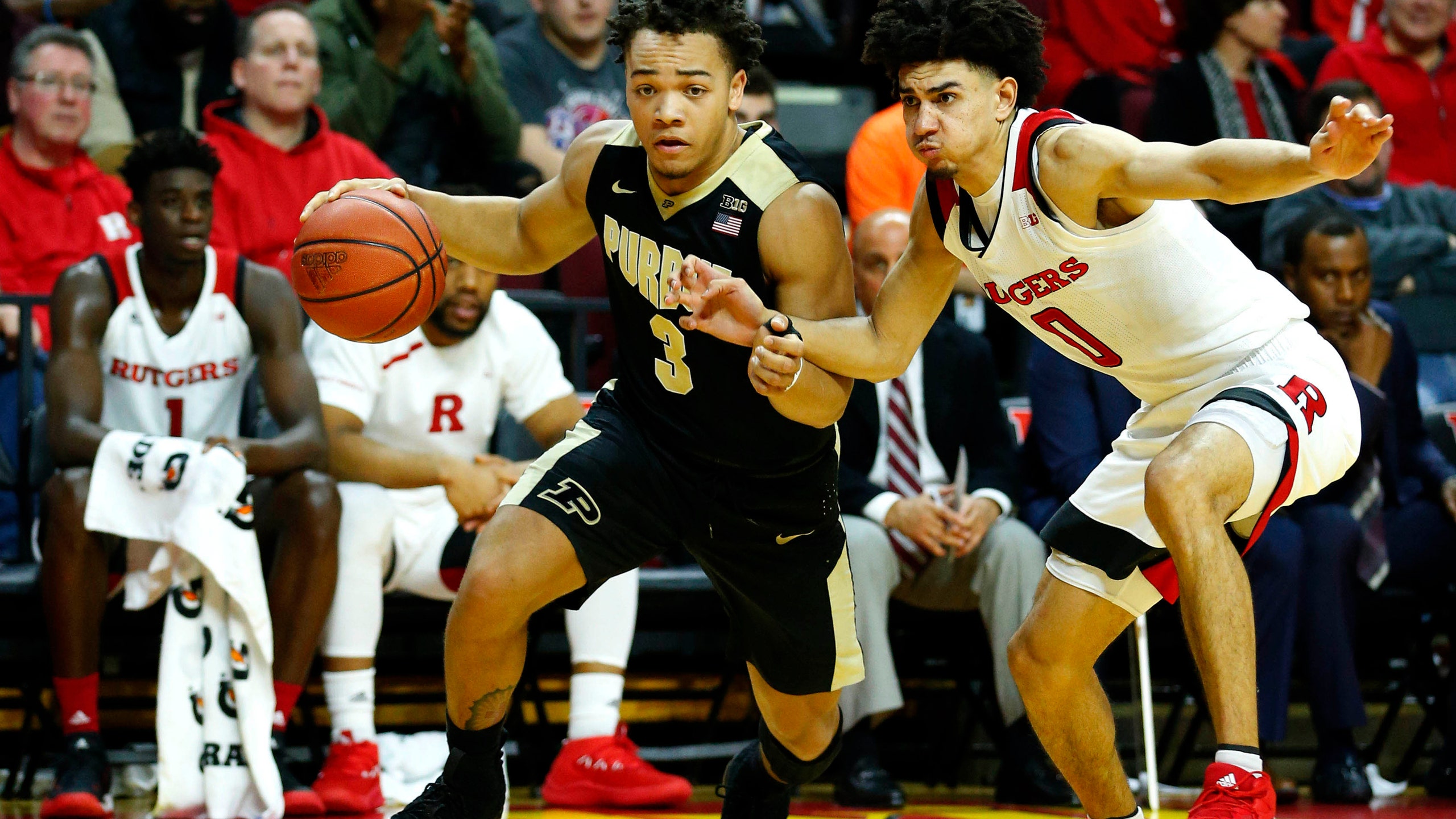 Purdue faces upset-minded Rutgers in pursuit of elusive Big Ten tourney title
March 2, 2018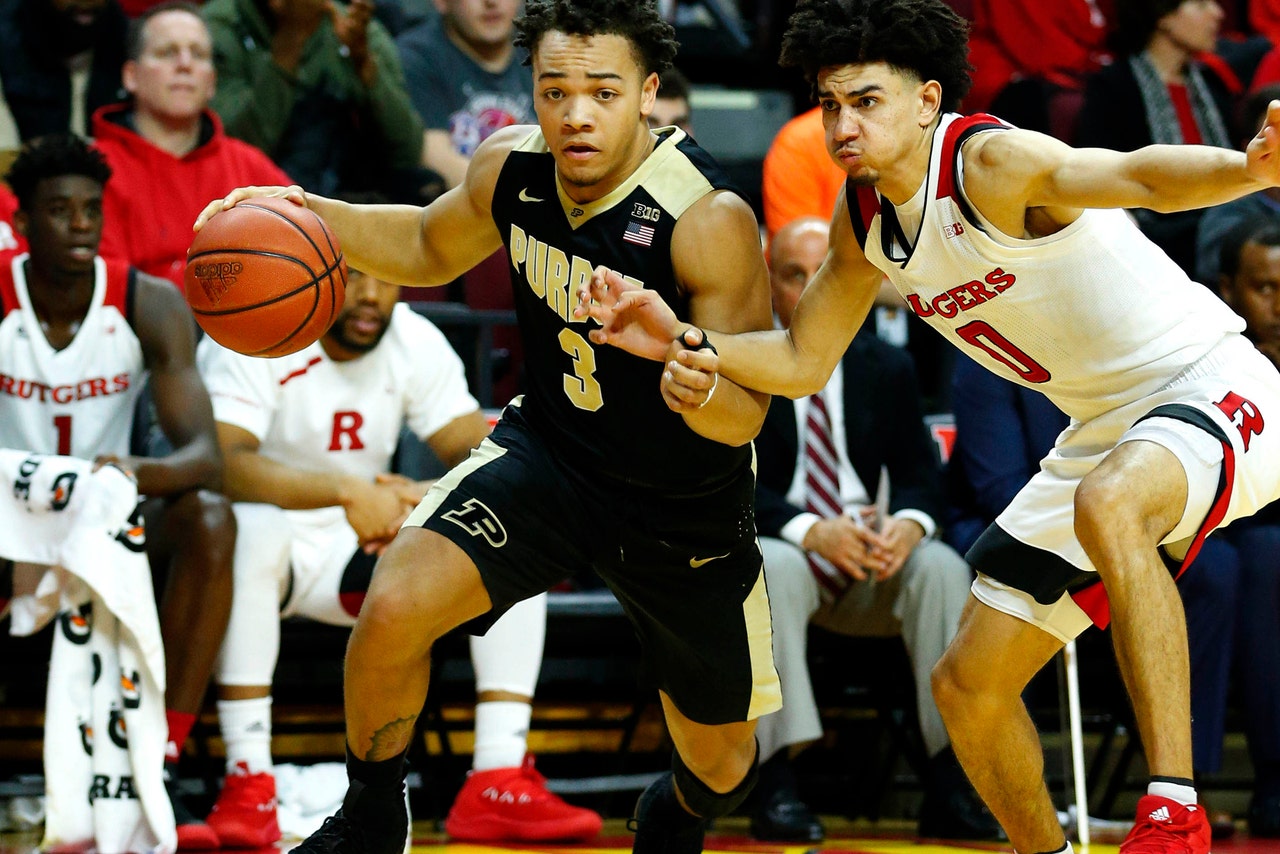 Eighth-ranked Purdue's seniors have won an outright Big Ten regular-season title earlier in their careers as well as earned a trip to the Sweet 16, but they have not won a Big Ten Tournament title.

They get the chance starting Friday against 14th-seeded Rutgers, which has won two early-round games to earn the opportunity to face the third-seeded Boilermakers (26-5) in the quarterfinals at Madison Square Garden in New York City.

Rutgers (15-18) has upset Minnesota and Indiana in the tournament to advance to face Purdue, which swept two games from the Scarlet Knights during the regular season. Rutgers lost 78-76 at home against the Boilermakers on Feb. 3.

"You're going to get judged by what you did in the postseason," Purdue senior point guard P.J. Thompson said. "You don't want to be known as people who won a lot of games in the regular season and always came up short when it really mattered.

"We have an opportunity, with this being the best team we've been on, to make some noise and to do well. It starts Friday in the Big Ten Tournament."



Purdue coach Matt Painter has reminded his team about the importance of a championship run in New York City. It could help the Boilermakers, who recently suffered a three-game losing streak, to claim a potential No. 1 seed.

"Coach Painter's communicated to us that hey, look, our goals are still there," senior center Isaac Haas said. "If you still want to hang a banner this year, then you've got to win the tournament. Plus, you have a chance to be a No. 1 seed.

"I'm really excited to step up and be a part of it."

Purdue went into last year's tournament in Washington, D.C., as the No. 1 seed. Michigan took the Boilermakers to overtime before eliminating them in the quarterfinals en route to the championship. The previous year, Purdue reached the championship game and lost to the Spartans.

"We know how to get there," Thompson said. "It's just about finishing it. It's a new year and a new opportunity for us to finally win the Big Ten Tournament. People say that's harder to do than win the Big Ten, because three games in three days is hard to do."



The Scarlet Knights stunned Indiana 76-69 on Thursday after falling behind by 14 points. Rutgers lost at home to the Hoosiers 65-43 on Feb. 5.

"As I told the players, these games aren't easy," Rutgers coach Steve Pikiell said, "but we have to continue to stay the course.

"Just a real proud day, these guys kept fighting and I'm real happy for Rutgers Nation. We just toughed it out, and we get 40 (minutes) more, so we're excited about that."

It is the first time Rutgers has won two conference tournament games since reaching the Big East semifinals in 1998.

One night after scoring 23 points against Minnesota, guard Corey Sanders scored 28 on 12-of-20 shooting while forward Deshawn Freeman and guard Geo Baker contributed 15 points apiece to give Rutgers its first victory over Indiana after losing the first seven meetings.
---
---