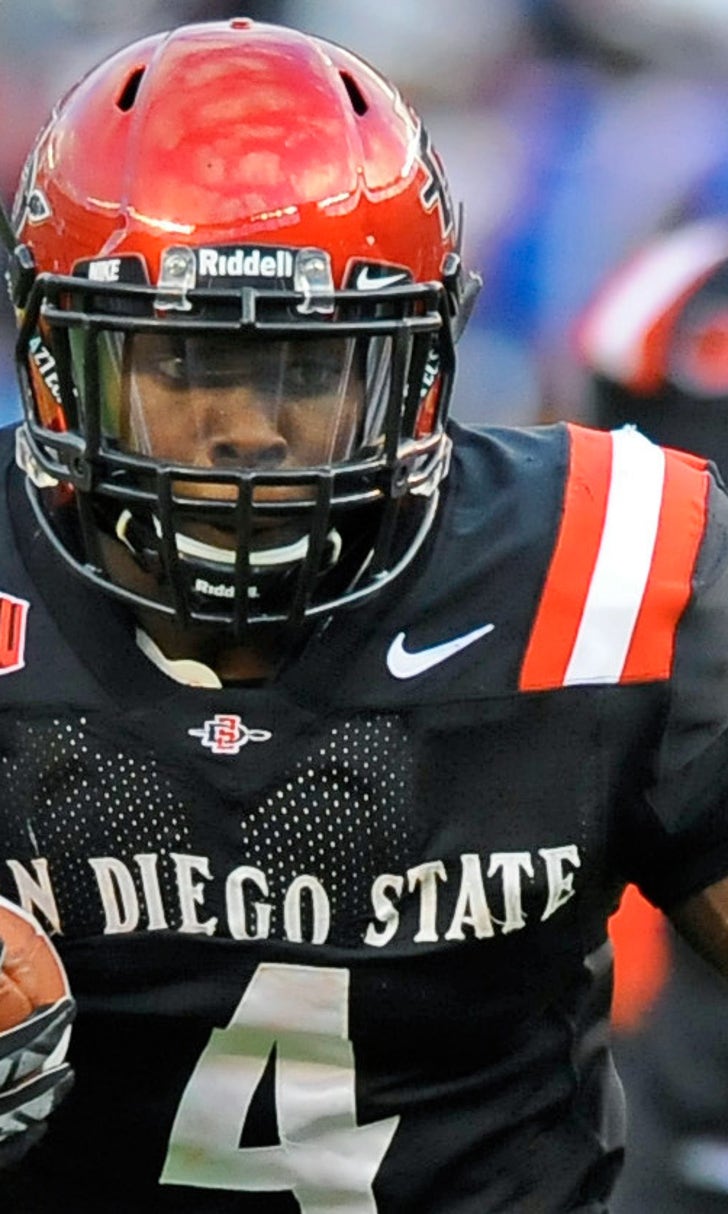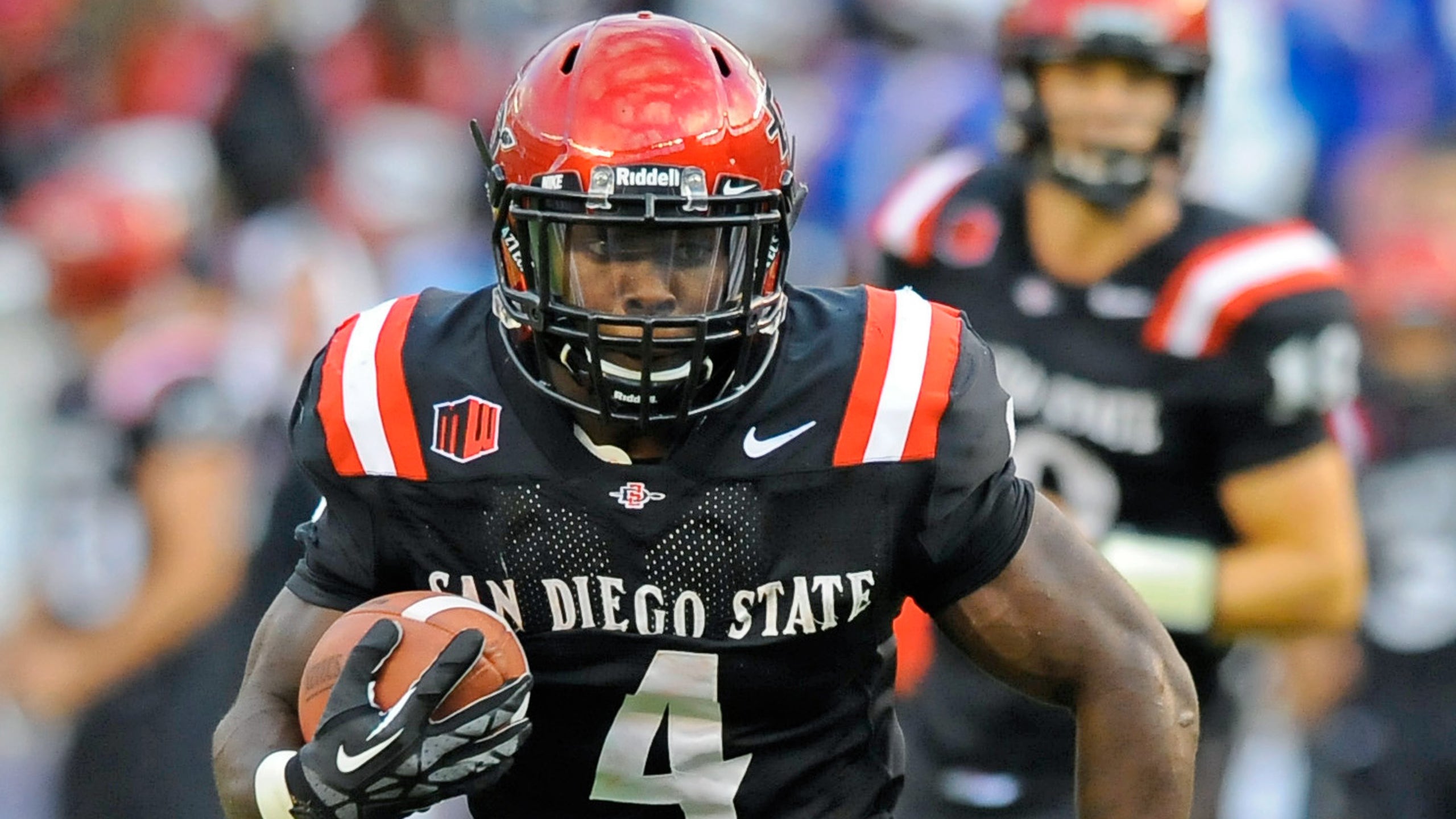 Prospect who says God told him to leave Combine reappears
BY Sid Saraf • February 28, 2014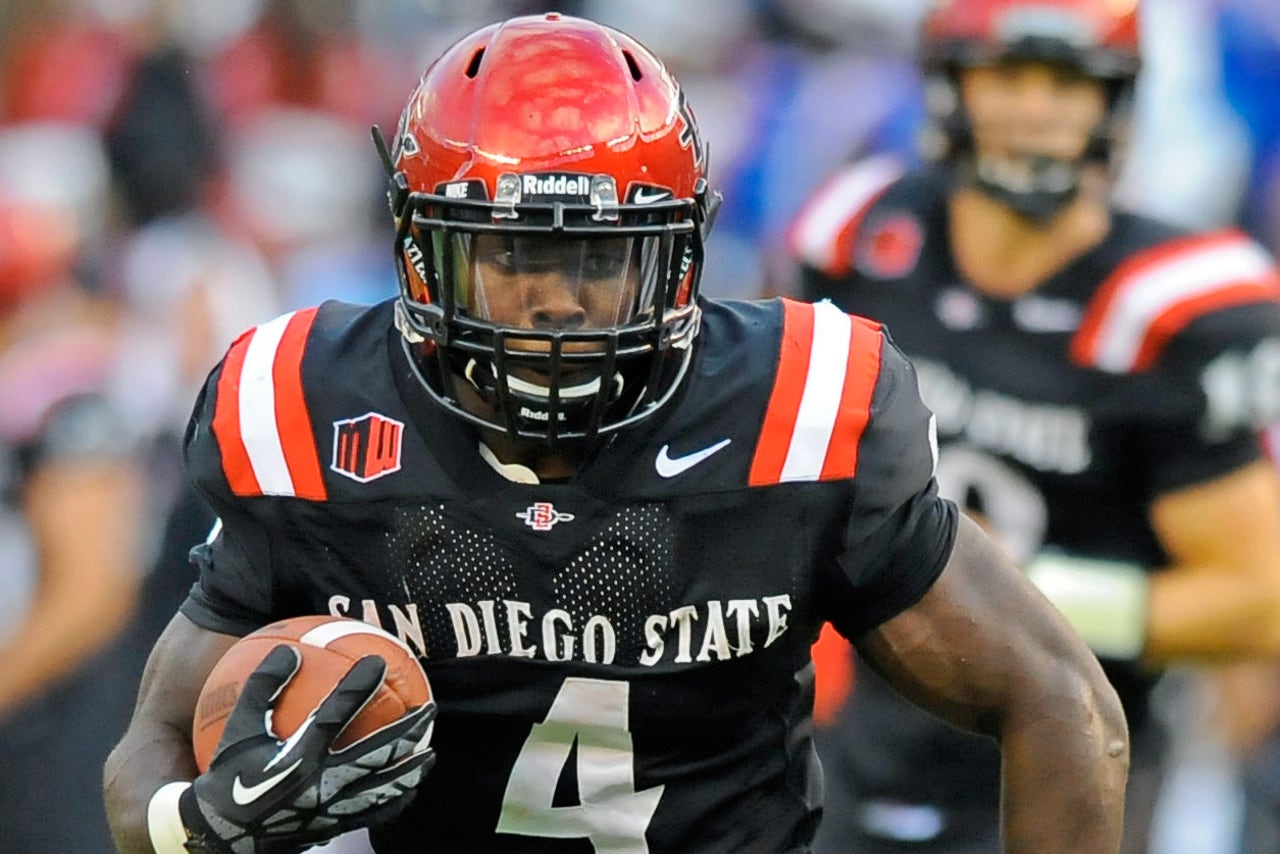 There he is!
San Diego State running back Adam Muema has had quite a week. First, he suddenly left the NFL Scouting Combine on Sunday, right before his position group was going to take the field. Why? Apparently, God told him to do so, because if he did, he would end up playing for his dream team: the Seattle Seahawks.
OK, no problem. But then, he went missing for a few days. Where did he go? As it turns out, Muema has been in South Florida this entire time.
Huh?
According to the San Diego Union-Tribune, Muema hopped a flight from Indianapolis to Ft. Lauderdale on Monday, where he was apparently seen milling around the baggage claim by CBS Sports video producer Matt Brodsky. Muema then spent the next three days in the terminal before calling a friend to come pick him up.
That friend, Oklahoma linebacker Corey Nelson, had trained with Muema in South Florida since January. Nelson said Muema was still in his Combine gear when he picked him up.
"He said he was at the airport for three days straight," Nelson said. "He was telling me when I picked him up that God told him to stay at the airport and don't do anything, just stay there. That's what he did for three days straight.
"On the fourth day, he told me he couldn't do it anymore. He decided to call me."
From there, Nelson took Muema to a grocery because the kid hadn't eaten much during his impromptu stay at Ft. Lauderdale Airport.
"He said God blessed him and then two guys came up and bought him food and drink," Nelson said.
The two hung out at Nelson's condo for a while.
"He just gave me his testimony on what God was telling him, leaving the Combine and being at the airport. He was telling me the things God was telling him, how close he feels to God and how he's at peace with everything going on in his life and how God is speaking to him," Nelson said. "He's content now. He's at what he feels like is the next step in his life.
"He really hears from God. Whatever God tells him, he'€™ll do it."
On Friday morning, Nelson gave Muema a ride back to Ft. Lauderdale Airport, where the latter caught a flight back to Los Angeles. Muema has been in contact with his coaches from San Diego State, but it's unknown whether he'll take part in the school's Pro Day on March 20.

---
---