Preview: Suns vs. Cavaliers, 4:30 p.m., FOX Sports Arizona
January 19, 2017
Watch on FOX Sports GO

The Cleveland Cavaliers freely acknowledge they are in a bit of a slump. Now they could be without one of their superstars when they host the Phoenix Suns on Thursday at Quicken Loans Arena in Cleveland.

Kevin Love did not participate in contact drills during Wednesday's practice because of a sore back and is considered questionable for the Suns, who are at 13-28 at the season's halfway point for the second consecutive year.

The Suns are also facing some manpower uncertainties. Center Tyson Chandler, guard Brandon Knight and forward Jared Dudley of the Suns missed Monday's home loss to the Utah Jazz -- a brief stop in Phoenix following two games in Mexico City.

Chandler had a stomach virus but should be available Thursday for the first stop on the Suns' three-game swing through the Eastern Conference. Knight has missed three of the last six games because of a sprained right wrist, and Dudley was battling dizziness. Coach Earl Watson isn't sure yet on the status of Knight and Dudley and indicated the team was fighting some kind of bug.

"We're taking it one day at a time," Watson said. "We had a lot of guys sick from the trip and just the travel. A lot of guys are kind of banged up."

With the Suns missing so many key pieces, Devin Booker played a career-high 46 minutes on Monday. Watson said he's fine playing him so many minutes.

"It's more of just who he's going to be in our league," Watson said. "He's a player who needs to play most of the game. He's young. He can recover quickly and he's playing great, so he needs to be on the court more."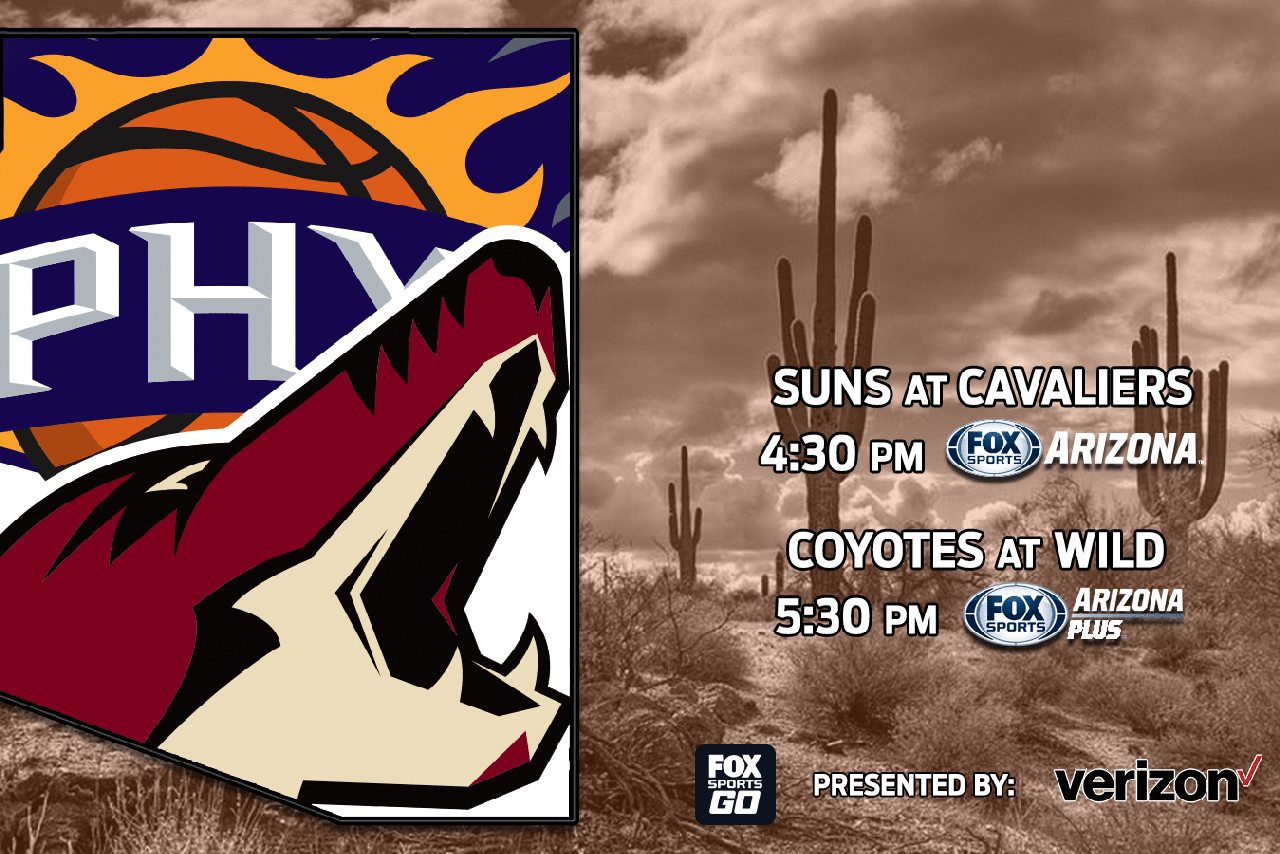 Cleveland's Love sat the second half of Monday's 35-point loss at the hands of the Golden State Warriors and was confident after the game the tightness in his lower back wouldn't force him to miss any games. The Cavs, however, have been conservative with injuries this season and are being so again.

Kyle Korver started the second half in place of Love on Monday and might be in line to make his first start since joining the Cavaliers if Love is unable to play. Korver has participated in two practices since the trade from Atlanta and is beginning to feel more comfortable in the Cavs' system, but it all remains a work in progress.

Coach Tyronn Lue is installing motion sets for the second unit that will benefit Korver because they are similar to some of the sets he ran with the Hawks. But they are foreign to the entire reserves unit because the Cavs have never used them before.

That's only one of the reasons the Cavs' assist totals are down and turnovers are up. The Cavs have finished with more turnovers than assists in four of their last five games and five of their last seven.

Cleveland is coming off a 3-3 West Coast road trip that included a four-point victory in Phoenix last Sunday and concluded with the blowout loss to the Warriors.

"The last game wasn't our best game, but it is what it is," Lue said. "We were one game down from where we wanted to be going into this trip, so not a big deal. We can make that up."

In Cleveland's victory at Phoenix, the Cavaliers squandered a 22-point lead to the Suns before holding on for the victory. Eric Bledsoe had 31 points and eight assists for the Suns in a losing effort.

 
---
---