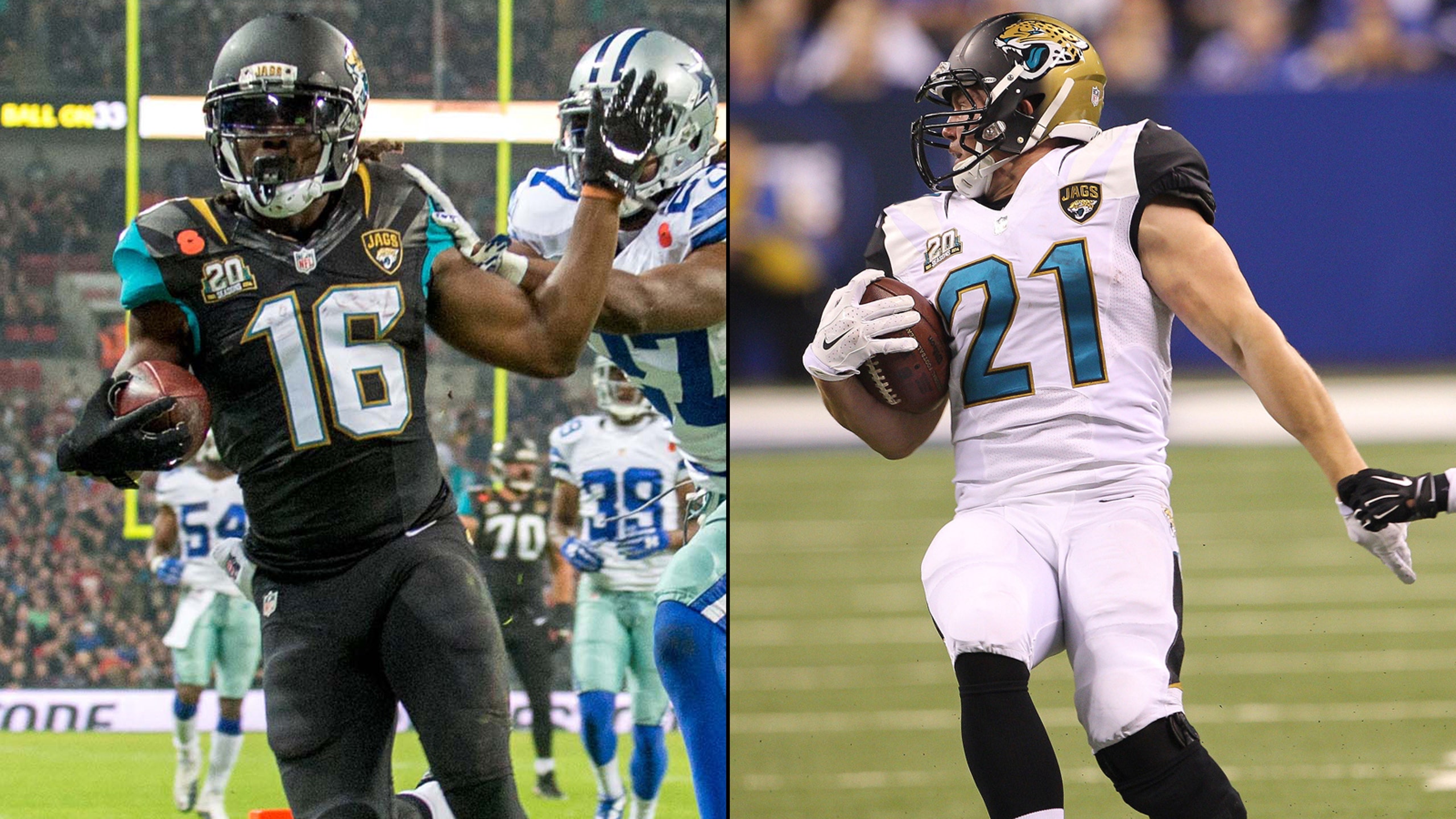 Position review: Denard Robinson surprises, Toby Gerhart disappoints in Jaguars backfield
BY foxsports • January 30, 2015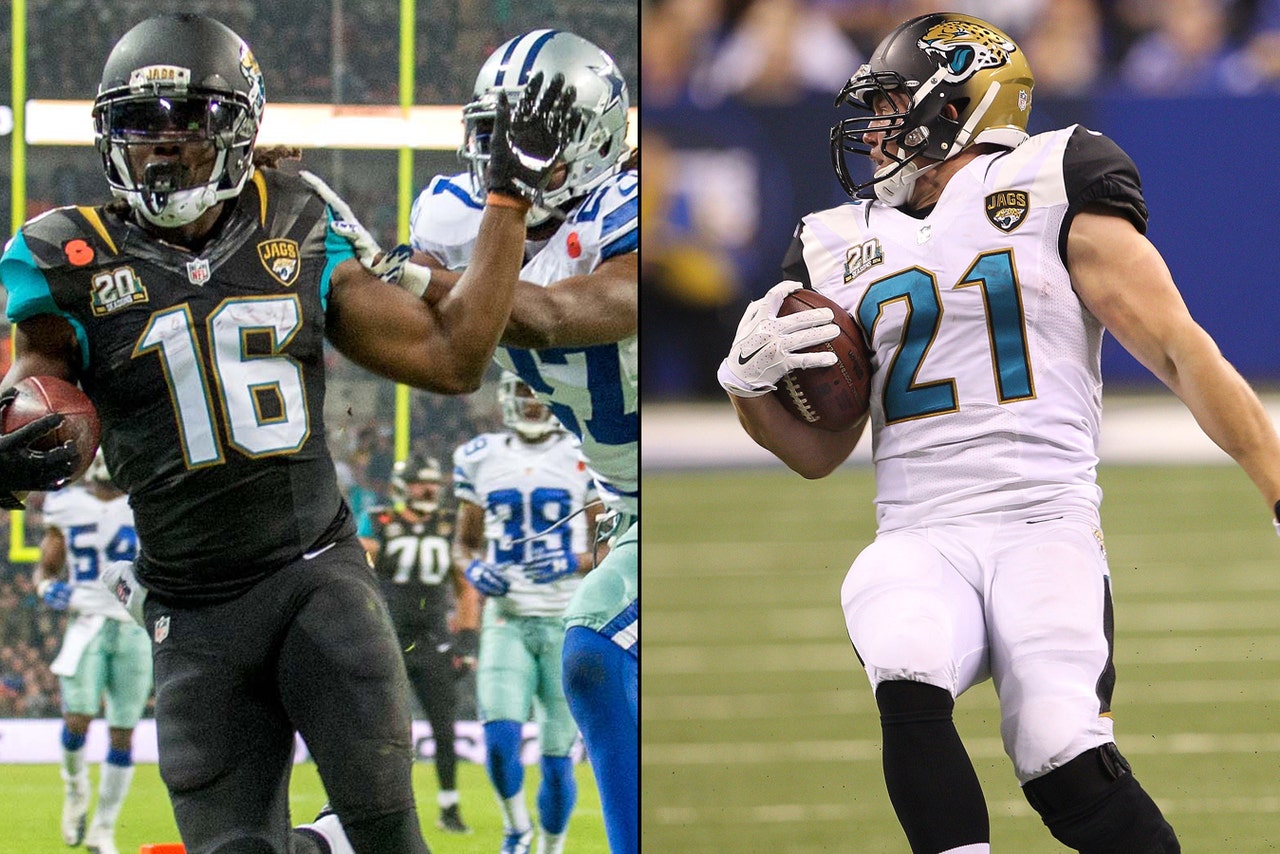 Followers of the Jacksonville Jaguars began last season counting on Toby Gerhart as they wondering what the impact of letting Maurice Jones-Drew leave would be.
By November, they were marveling at the progress made by Denard Robinson but also questioning how the Jaguars could have let Justin Forsett get away in free agency.
Though Jacksonville showed improvement at the running back position in 2014, things didn't quite go according to plan. It took a while for the running game to get going, period. The Jaguars had only 89 yards on 35 carries through their first two games and ran the ball just 15 times in a 17-9 Week 5 loss to the Pittsburgh Steelers.
The first sign of more than a glimmer of hope came when the Jaguars recorded their first victory in Week 7 by defeating the Cleveland Browns. Robinson, in only the third start of his NFL career, finished with 127 yards on 22 carries and his first touchdown to offset a three-interception performance by rookie quarterback Blake Bortles.
That was the first of three games in which the Jaguars ran for at least 175 yards. By the end of the season, they ranked 21st in the league in rushing yardage -- up 10 spots from 2013 -- and had three players with more than 300 yards for the first time since 2008. It should be noted that one of the three was Bortles, whose 419 yards were fourth among all quarterbacks behind Russell Wilson, Colin Kaepernick and Cam Newton.
The loss of Jones-Drew, the second-leading rusher in franchise history, turned out to be no issue whatsoever. He had a mere 96 yards on 43 carries in 12 games for the Oakland Raiders, who could release him before they're obligated to pay him $2.5 million next season.
But Forsett, who was limited to six carries and 15 receptions in his one season in Jacksonville because of a foot injury, had a breakout year with the Baltimore Ravens and ended up fifth in the league in rushing with 1,266 yards.
As easy as it is to pin blame for the franchise-record 71 sacks allowed on Jacksonville's offensive line, some responsibility must fall on the running backs for not doing a better job of picking up pass rushers. That was a problem for Robinson, who was often pulled when Bortles was running the two-minute drill.
STARTERS
Denard Robinson: Until a mid-foot sprain caused him to miss the final three games, the second-year pro and converted quarterback opened quite a few eyes on the Jaguars and around the league. Robinson became the team's first running back since Jones-Drew in 2011 to post back-to-back 100-yard games. He topped that figure against the Browns and the Miami Dolphins before finishing the season with 582 yards and four touchdowns. Perhaps more importantly to coach Gus Bradley, Robinson fumbled only twice on 159 touches after coughing up the ball three times on 25 touches as a rookie.
Toby Gerhart: Seven starts and 326 rushing yards on 101 carries were numbers the Jaguars could not have envisioned when they gave Gerhart a three-year, $10.5 million contract after he spent four years backing up Adrian Peterson in Minnesota. Between a sprained ankle he came down with in the season opener, a foot injury that caused him to be inactive for two games in October and a rib contusion sustained in the final home game, Gerhart was seldom -- if ever -- at full strength.
BACKUPS
Jordan Todman: In his second season with the Jaguars, Todman was more valuable on special teams than on offense until the final two weeks. He ranked eighth in the league in kickoff returns with a 25.6-yard average on 38 runbacks -- only Atlanta's Devin Hester had more returns than him. Todman helped clinch a win over Tennessee with a 62-yard touchdown run in the fourth quarter, and he also accounted for the only scoring reception all year by one of Jacksonville's running backs. It did not come from Bortles or Chad Henne but wide receiver Cecil Shorts III in the third quarter of a season-ending loss at Houston.
Will Ta'ufo'ou: Like Todman, Ta'ufo'ou had a bigger impact on special teams, especially in kick coverage. The 247-pound fullback did not have a carry for the second year in a row but caught seven passes, including a 26-yard completion from Bortles in one of the first times the rookie from UCF put the ball in the air. Both Ta'ufo'ou and Todman are restricted free agents.
Storm Johnson: Bortles' college teammate spent nine of the first 13 games on the inactive list. Both of Johnson's touchdowns came in October while Gerhart was injured, including a 3-yard run that wrapped up the victory over the Browns.
POSSIBLE FREE-AGENT TARGETS
It's difficult to picture the Jaguars going after a potential impact player such as Frank Gore, C.J. Spiller or Ahmad Bradshaw unless they decide that Gerhart is not a good fit. But with a new offensive coordinator in Greg Olson and a new running backs coach in Kelly Skipper, no options can be ruled out.
BEST DRAFT OPTIONS
The Jaguars took Johnson in the seventh round out of UCF after he chose to skip his senior year. Except for Robinson, who was almost exclusively a quarterback at Michigan, Jacksonville hasn't drafted a running back any higher than the fifth round since Jones-Drew in 2006. This could be the year when that changes. Based on what they did a year ago with cornerback Aaron Colvin, it would not be a reach if the Jaguars gambled on taking Georgia's Todd Gurley in the hopes that he can also come back from a serious knee injury.
FINAL THOUGHT
Of the 11 teams that ranked lower than the Jaguars in rushing, three made the playoffs: the Indianapolis Colts, the Detroit Lions and the Arizona Cardinals. So it's possible to become a winner without a potent running game. Then again, Bortles is not about to be mistaken for Andrew Luck or Matthew Stafford anytime soon.
You can follow Ken Hornack on Twitter @HornackFSFla or email him at khornack32176@gmail.com.
---
---