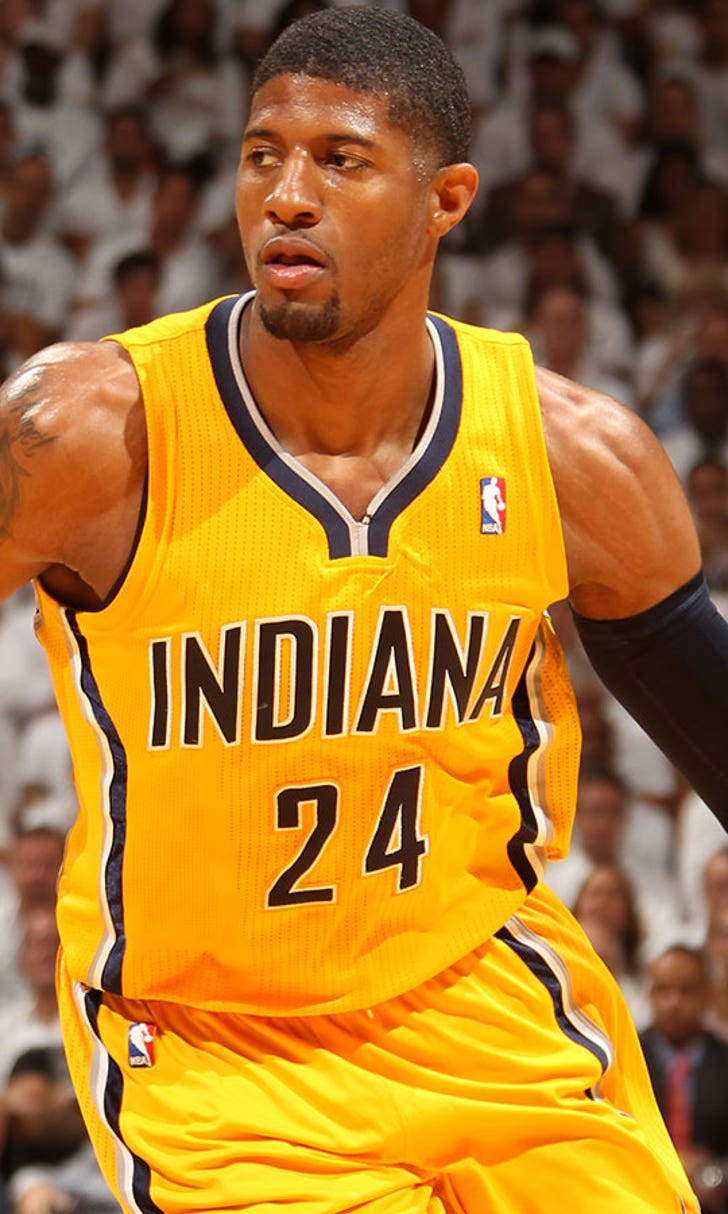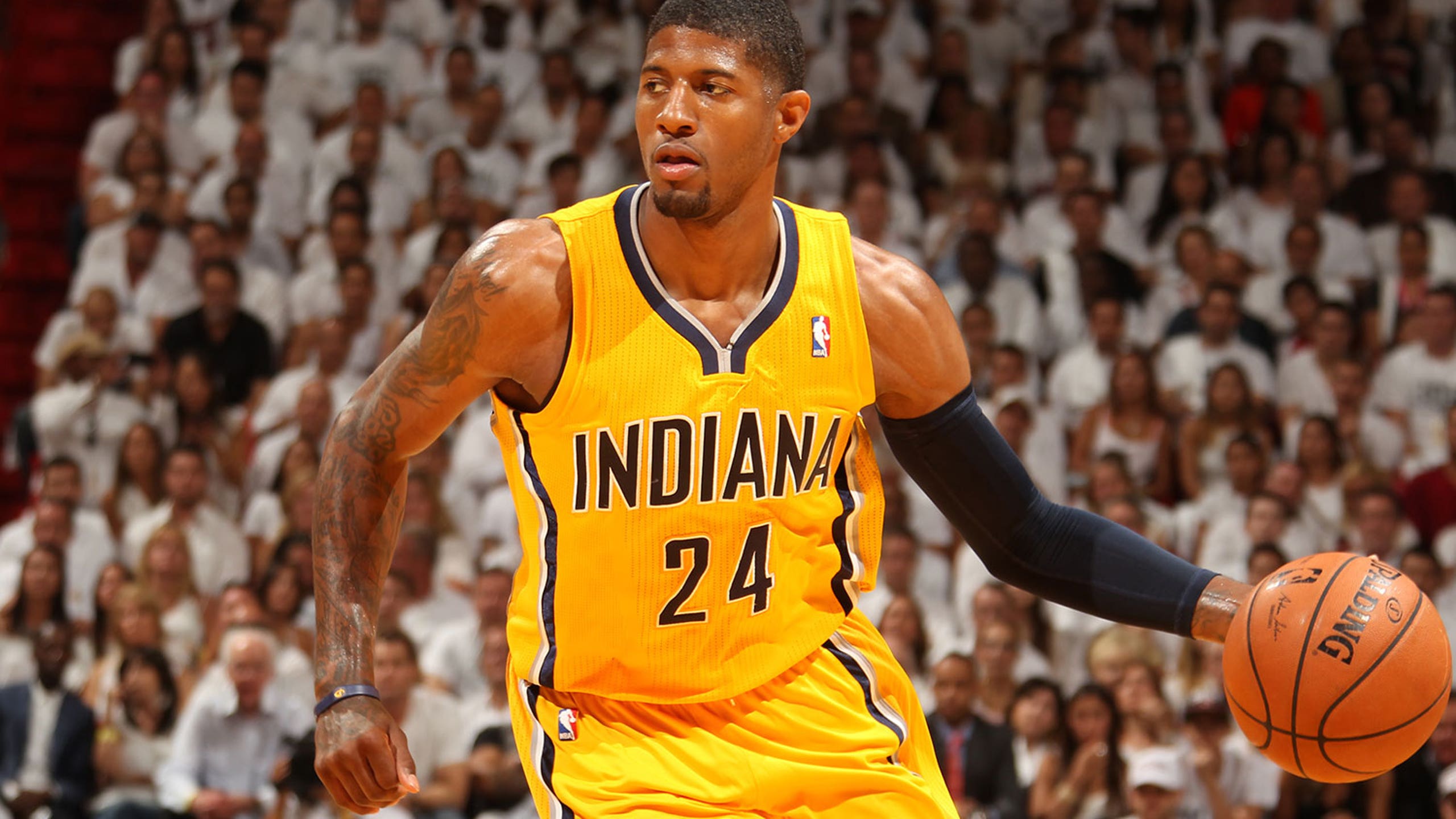 Paul George changes jersey number from 24 to 13, will be known as PG-13
BY Brett Smiley • August 12, 2014
It will be a while, but when Indiana Pacers forward Paul George does return to the court, he will sport jersey No. 13, seizing the opportunity to go by the nickname PG-13.
According to a report by ESPN's Darren Rovell, George filed for change from No. 24 to No. 13 prior to the NBA's March deadline, and obviously months before he suffered that gruesome tibia-fibula fracture at a Team USA exhibition on Aug. 1, video of which may be rated NC-17.
In May 2013, after George's first All-Star campaign (he got the nod again in 2014), Bill Simmons wrote urging the Pacer to make a switch:
George's official MPAA warning will follow, "Parents strongly cautioned. Some material may be inappropriate for children under 13."
At the end of an interview on "Jimmy Kimmel Live" in January, Kimmel noted the PG-13 possibility. "That's not bad," George said. "That's got a ring to it. Skip to 4:00 mark for the conversation. 
George referred to the league's change process (that would have required him to purchase all the No. 24 jerseys on the market had he applied for the change post-March) and said he would also have to "send a bunch of sorry letters to everyone who just purchased the 24 jersey."
George will certainly have some free time as he mends from that shattered leg, so if you're wearing a new No. 24, check your mail regularly.  
---
---