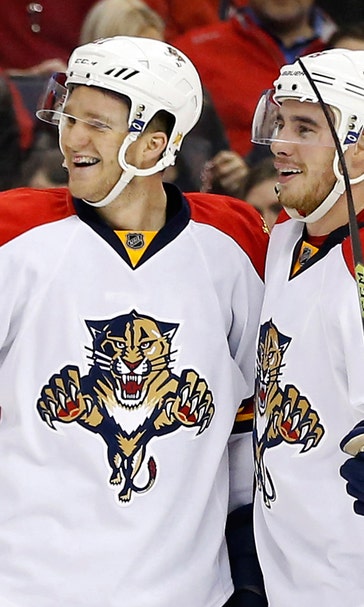 Panthers start 2nd half strong, dominate Capitals
BY foxsports • February 2, 2016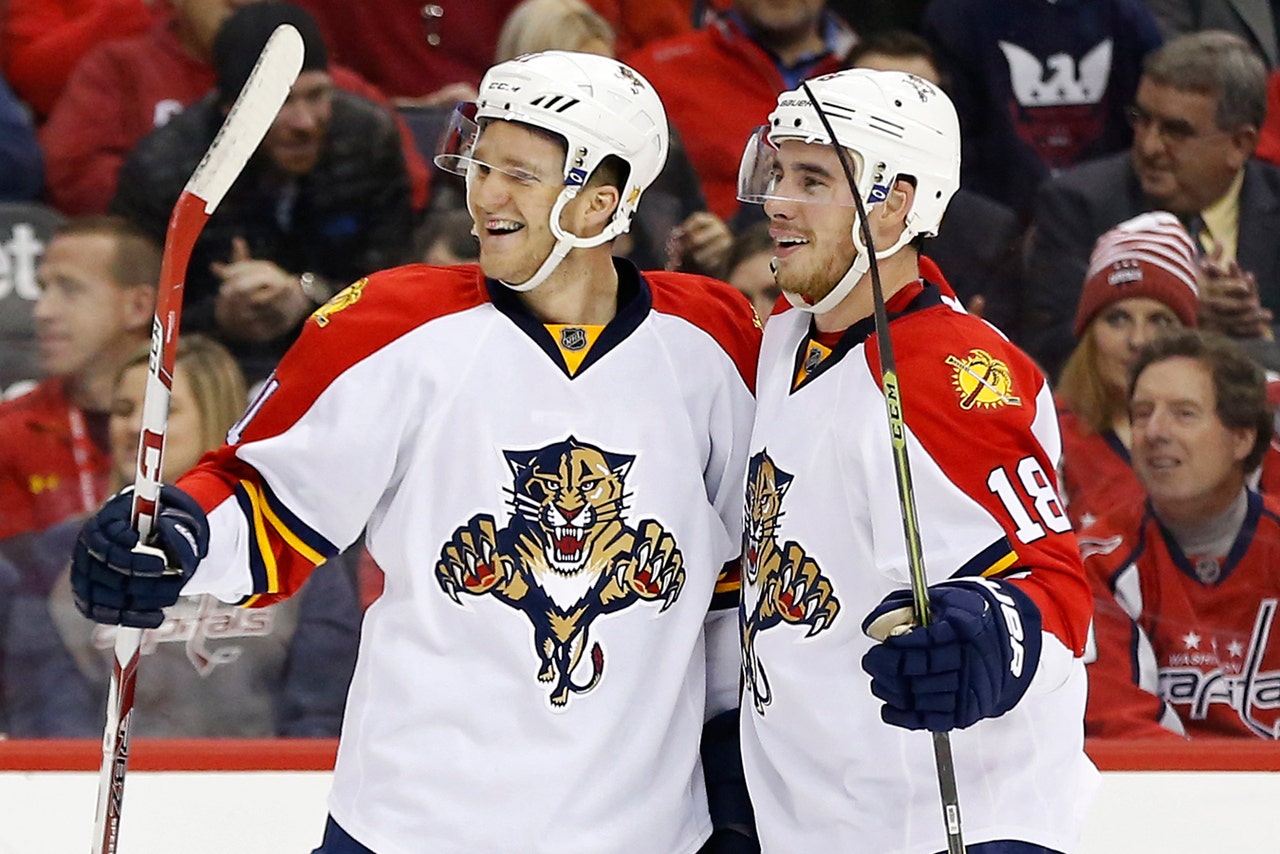 WASHINGTON (AP) -- Beating the defending Stanley Cup and Eastern Conference champions, along with the top team in the NHL this season, says something about the upstart Florida Panthers. The way they've done it says even more.
Jonathan Huberdeau had two goals and an assist as the Panthers blew out the Washington Capitals 5-2 Tuesday night for their fourth straight victory. They've outscored the Chicago Blackhawks, Tampa Bay Lightning, Toronto Maple Leafs and Capitals 19-5 to extend their lead in the Atlantic Division.
"That's great teams -- the best teams in the league," said Aleksander Barkov, who had a goal and an assist. "We can beat any team in this league and can dominate any team."
This wasn't domination in the traditional sense. Even without captain Alex Ovechkin, suspended after missing the All-Star Game, Washington had 38 shots to Florida's 19 and a similar advantage at even strength.
But in a matchup of the East's top two teams, the Panthers got stellar goaltending early from backup Al Montoya and added the opportunistic offense necessary to knock off the Caps, who fell to 13-13-2 all-time without Ovechkin.
"We were outshot all night long but we had the lead all night long," said coach Gerard Gallant, who earlier in the day said his goal wasn't to catch Washington for the top spot in the East. "A big part was our goaltending. He was outstanding and our penalty killers did a good job."
Montoya stopped 36 of the 38 shots he faced, and Florida killed off all eight Caps power plays. No Ovechkin played a major part in the league's best power play coming up empty.
"When he's not out there, it's a little different," Montoya said. "When he's on the ice you kind of know a little bit what they're looking for -- the best shot in the league. ... Our penalty kill did a great job."
Washington lost back-to-back games for the second time this season and lost at home in regulation for just the fourth time in 26 games. The Caps were playing their second game in 14 days, and missing Ovechkin and injured forward Marcus Johansson made this a tough go.
"There's always some adversity," coach Barry Trotz said. "You've got people out. We've had a lot of people out, especially on the back end. Now, a winter storm comes in and it throws you off a little bit. It throws us back a few weeks."
What threw off the Caps even more was not having starting goalie Braden Holtby in net coming out of the All-Star break. Backup goalie Philipp Grubauer allowed a bad-angle goal to Vincent Trocheck on a night when he stopped 14 of the 18 shots he faced.
Trotz called Trocheck's goal that made it 3-0 just 21 seconds into the second period a killer, and Grubauer knew it.
"I let the team down," he said.
But Grubauer wasn't to blame on the first two goals -- Huberdeau's first was the result of a missed assignment and Barkov's came from the doorstep on the power play. Huberdeau's line had the fancy passing clicking and the whole team had the confidence flowing offensively.
"They're like the Harlem Globetrotters on ice right now, toying around out there," said center Nick Bjugstad, who had two assists. "I got to join the fun a little bit."
The fun could be just beginning for the Panthers, who trail Washington by nine points but lead the Atlantic Division by seven. As the attention builds around the Panthers, they're embracing it.
"Every game we want to show we're a really good team, and tonight we showed it," Huberdeau said. "We know we're a good team. We know we believe in ourselves."
NOTES: Florida right wing Jaromir Jagr left in the third period with an injury. Gallant said Jagr was "a little nicked up." ... Quinton Howden, who moved into Jagr's spot, scored an empty-net goal with 1:53 left. ... Capitals defenseman Taylor Chorney left the game with flu-like symptoms. ... The Panthers snapped a 10-game losing streak at Verizon Center dating to Dec. 9, 2010. ... Panthers defenseman Willie Mitchell missed his fourth consecutive game with a lower-body injury.
---
---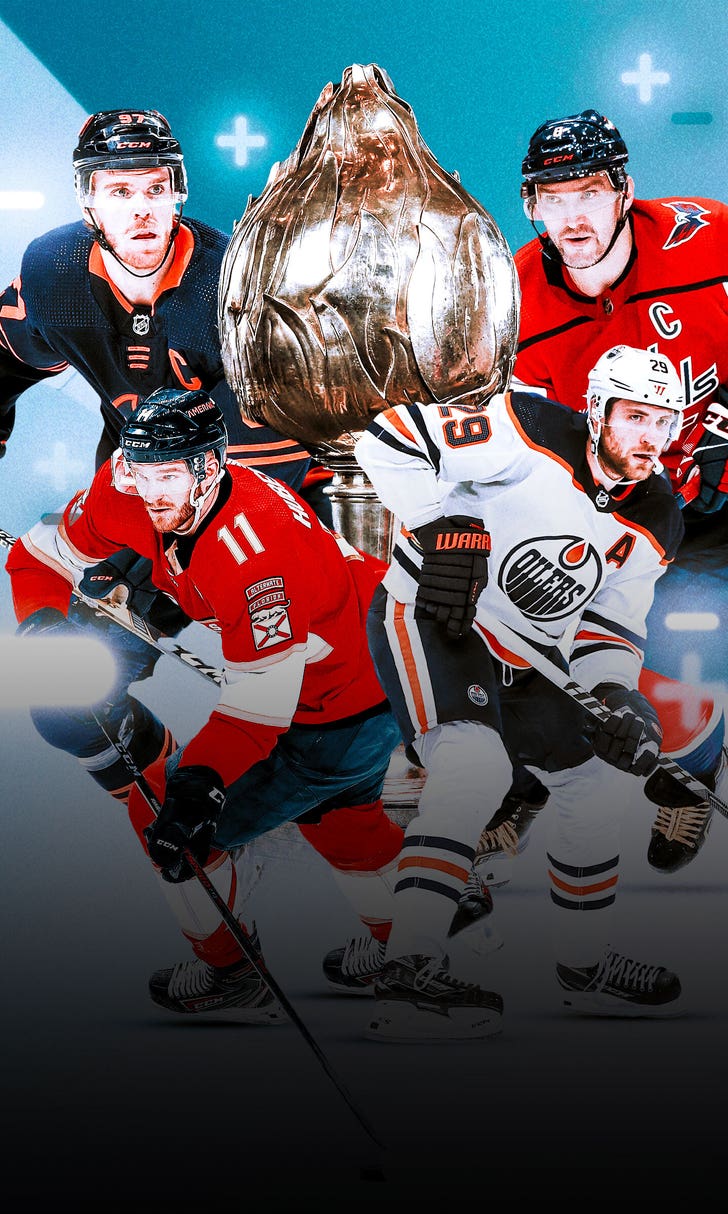 NHL Odds: Lines, betting on who skates away with Hart Trophy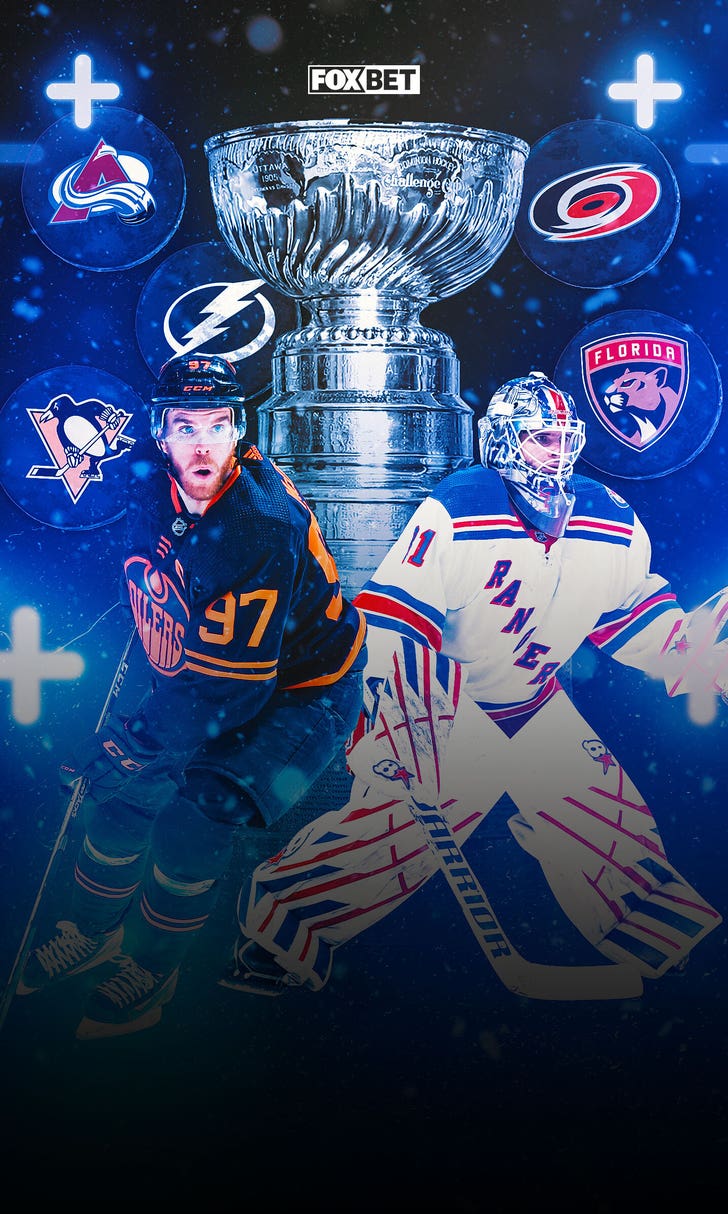 NHL odds: How to bet hockey games, lines for Stanley Cup