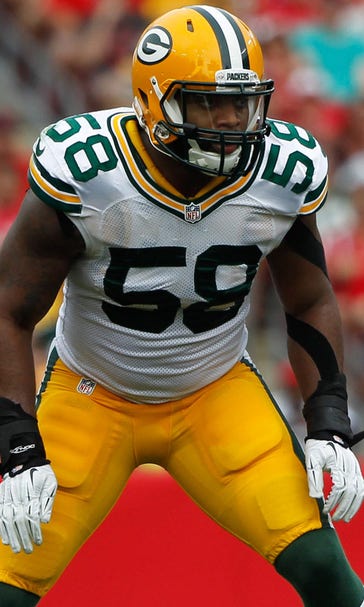 Packers LB Barrington relishes being role model off the field
May 13, 2016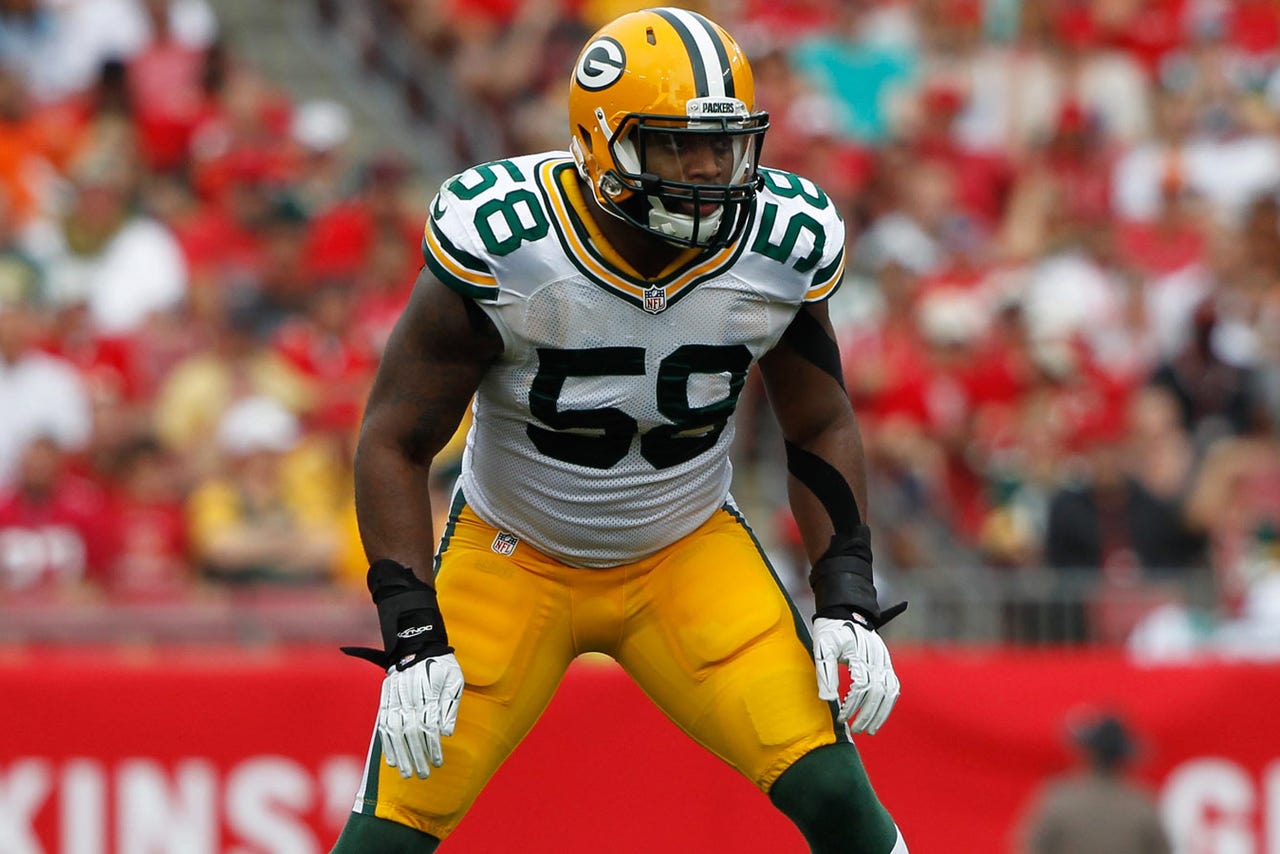 MILWAUKEE -- Steadying himself on a boat, Sam Barrington gripped tightly on the fishing rod and went to work last month.
Snaring a 400-pound shark isn't exactly child's play. By comparison, tackling a 220-pound NFL running back would seemingly be an easy catch for the Green Bay inside linebacker.
Between the fish stories and his acclaimed charitable contributions, Barrington has had a memorable year off the field. On the field, there is plenty of time for Barrington to prove how much he has recovered from a right foot injury that sidelined him for most of last season.
"I'm on path with everything they've got lined up for me," Barrington said this week when asked if he'd be ready for minicamp next month. "I'm just grateful that I haven't had any setbacks."
Judging by the work he had to put in to catch the shark , Barrington seems to be just fine.
"It's just another thing I want to add to my list of accomplishments -- a 400-pound bull shark. I'll tell my kids about that one day," Barrington said. The shark was released.
Barrington, a seventh-round draft pick in 2013, prides himself on being a role model. For his efforts, he was the Packers' nominee for last year's Walter Payton NFL Man of the Year award, even after suffering his season-ending injury in the opener in September.
On Wednesday, Barrington came to the Townsend Street School in Milwaukee. A $22,000 grant from United Healthcare to Barrington's Dreambuilders program is funding the renovation of a student activity room, along with a program that will provide bags of nutritious food to students at the public school each weekend this fall.
"This is all too familiar to me," said Barrington, who grew up Jacksonville, Florida. "I know what it means to them. It felt great to be out there."
And he's not afraid to set an example as a role model.
"I think what guys are scared of, they're scared of failing. Whenever I think of being a role model, it's never about being perfect," Barrington said. "You shoot for perfection, and if you mess up, you're a man, so you admit it."
The linebacker said the foot injury made him a stronger person with how he dealt with adversity. It was an unexpected setback after a strong finish to the 2014 season, when Barrington took over as a starter at inside linebacker. Adding Barrington to the lineup, along with the move of pass-rush specialist Clay Matthews to the inside, helped shore up the run defense that year.
Now, coach Mike McCarthy wants to slide Matthews back outside more again. That means the Packers' most experienced players inside are Jake Ryan, entering his second year in the league; and Barrington, coming off the injury. The Packers also drafted Stanford's Blake Martinez last month in the fourth round of the draft.
As a start, mastering the inside linebacker position means having a command of the defense as its on-field signal-caller.
"We've got inside linebackers here in house that are capable of doing that. Clay Matthews did some of that last year, so we have experienced players there, and you definitely look for that in young players," the coach said last month during the draft.
In the middle of a rewarding spring afternoon with elementary school students, Barrington was focused on matters more pressing than depth chart talk.
"I'm just here for the kids today. At the end of today, that's all that matters," he said. "Football season is going to come and go, just like every year."
---
---