Indiana Pacers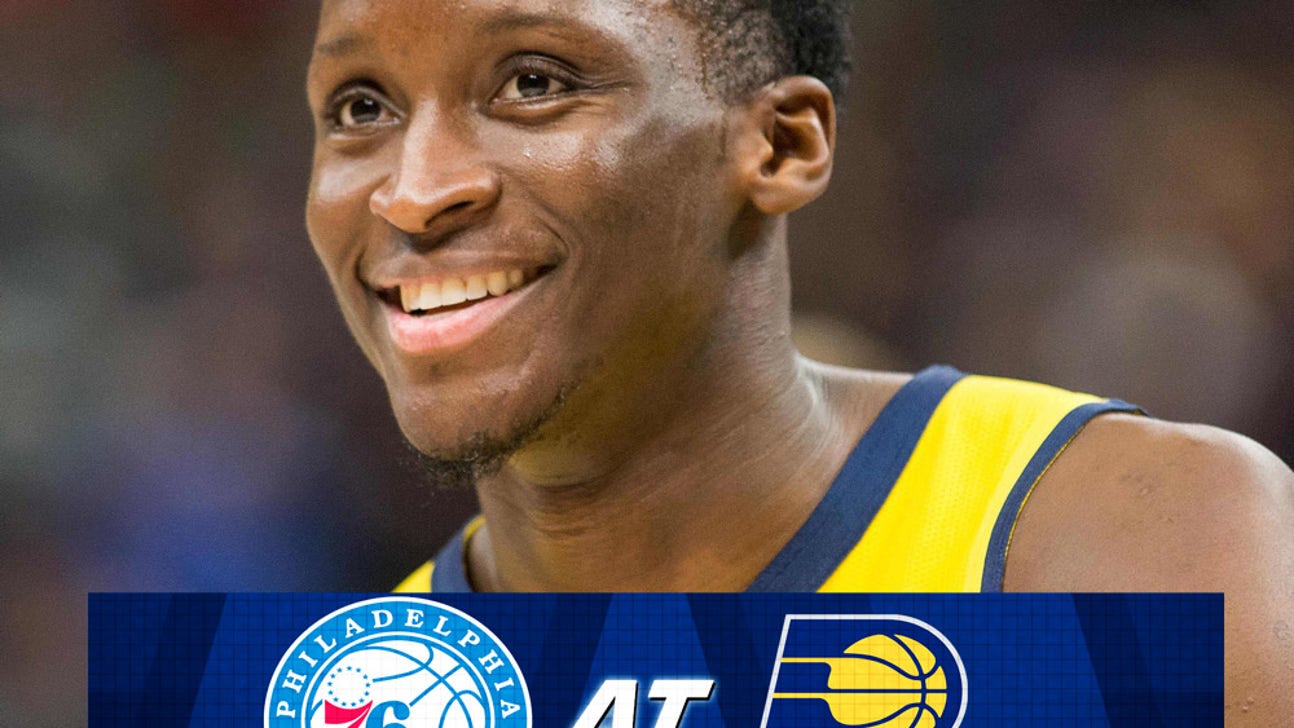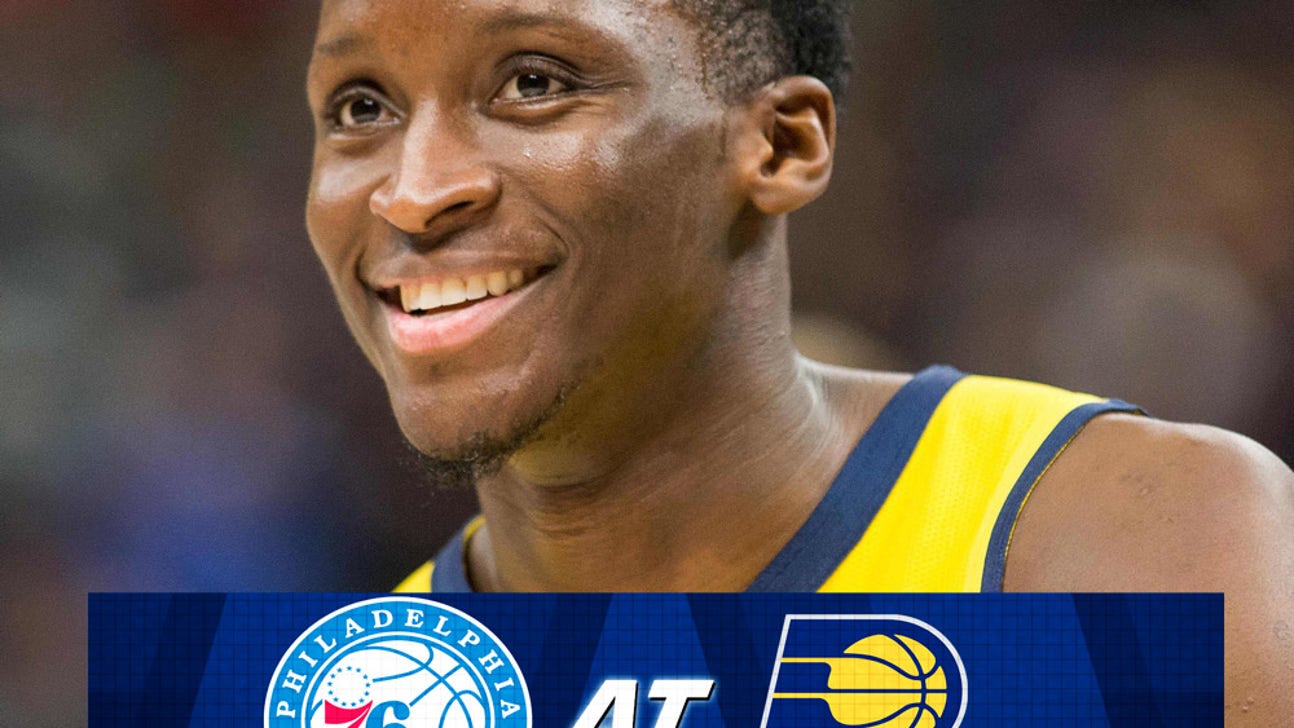 Indiana Pacers
Pacers aim for better free-throw shooting against 76ers
Published
Nov. 8, 2018 10:53 a.m. ET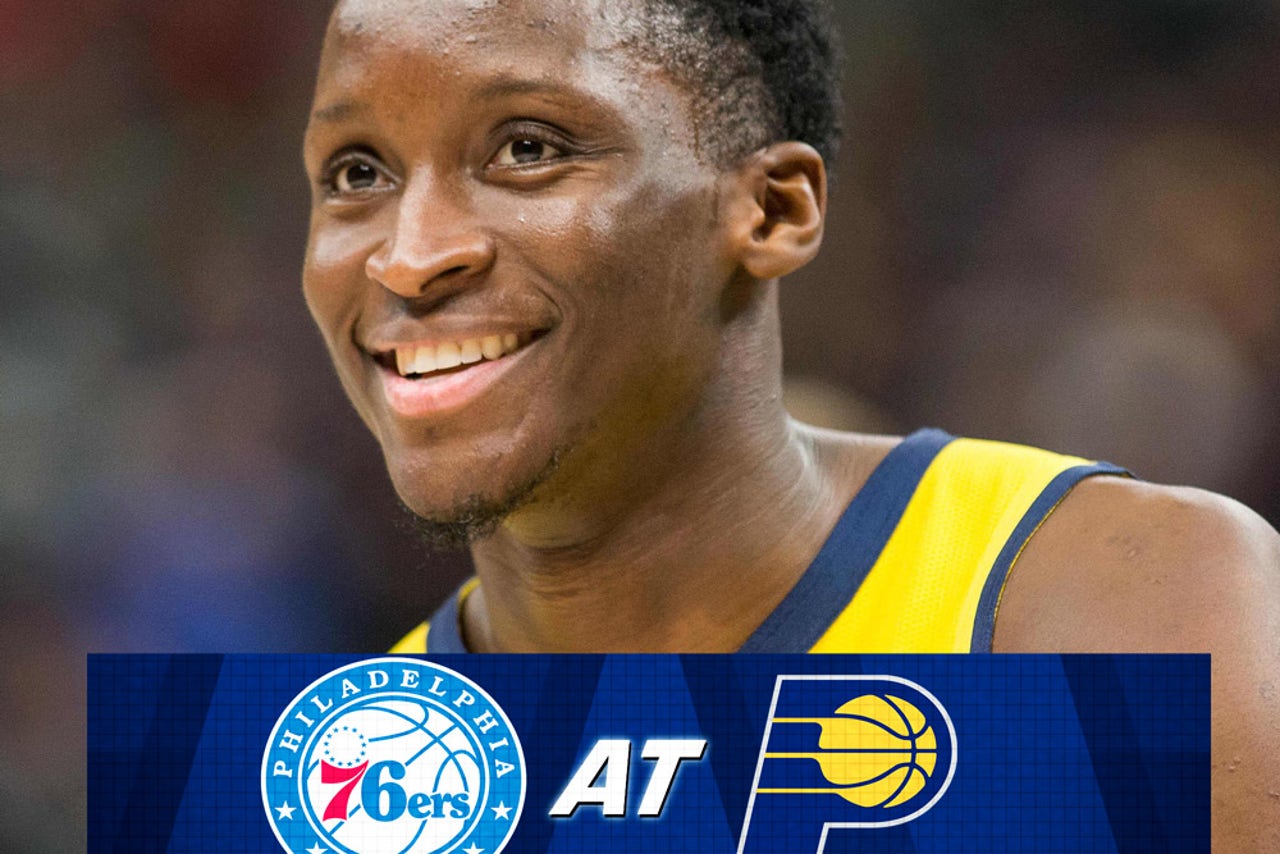 INDIANAPOLIS -- The Indiana Pacers were the 11th-best free-throw shooting team in the NBA at 77.9 percent last season. This year, not so much.

In the first 11 games, that figure has plummeted to 70.4 percent, the third-worst shooting percentage in the conference.

"We've just got to step up and make them, not overthink it," Pacers guard Victor Oladipo said. "Just relax and take our time and do what we've been doing all our lives, honestly, and that's make free throws. We've just got to work on it. I think it's all mental."

The Pacers (7-4) will look for an improved foul-shooting performance when it hosts Philadelphia (6-5) on Wednesday night.

Both teams are coming off losses. The Pacers lost to visiting Houston 98-94 on Monday night -- a game in which they made only 20 of 30 free-throw tries -- and the 76ers lost to Brooklyn 122-97 on Sunday night.

McMillan said the only solution is even more practice time on the free throws.

"We want to be the aggressors and get to the free-throw line, and we leave 10 free throws out there," McMillan said. "We're a much better free-throw shooting team than that. We just have to continue to work at it, take a deep breath and knock them down."

Pacers point guard Darren Collison said the players must work harder in the gym.

"Good free-throw shooters like myself and all the guards, it's inexcusable to miss that many free throws," Collison said.

Oladipo said the team gave itself a chance to win despite the missed free throws.

"We'll move on to the next day, learn from this one, and get ready for Wednesday," he said.

Collison said the team has to be more mentally strong down the stretch.

"We kind of let plays get behind us and we didn't execute the way we wanted to execute," Collison said.

McMillan wants a faster pace.

"I thought we were taking too much time getting the ball up the floor and getting into our sets," the coach said.



Philadelphia coach Brett Brown was upset with his team's overall showing in the 25-point loss at Brooklyn. Brown called the performance unacceptable.

"In general, it was a poor performance that was unexpected and nobody is going to overreact to it, but that's the lay of the land," Brown said. "That's what happened. That's the way I see it."

A major problem was a season-high 27 turnovers.

"Too many turnovers early," said Sixers point guard Ben Simmons, who committed five. "I'm thinking about it too much, overthinking, that's one of the things. But I know I can lower that."

Simmons agreed with Brown that the performance was unacceptable.

"I don't know if it's a mental thing, toughness thing or just something we really need to point out," he said. "Let everybody know what we need to do on the floor."

Joel Embiid leads the Sixers with a 28.4 scoring average. J.J. Redick is averaging 17.9 points.

"We need more from others," Brown told the team website. "Everybody is aware of it."

Simmons scored 20 points against Brooklyn to raise his scoring average to 13.9.

Brown is pleased with the number of assists.

"I think we do a good job of continuing to share the ball," he said.

Philadelphia starting forward Robert Covington, who has averaged 11.5 points in all 11 games, is listed as questionable for Wednesday night's game with lower back soreness.


---
---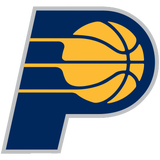 Get more from Indiana Pacers
Follow your favorites to get information about games, news and more
---