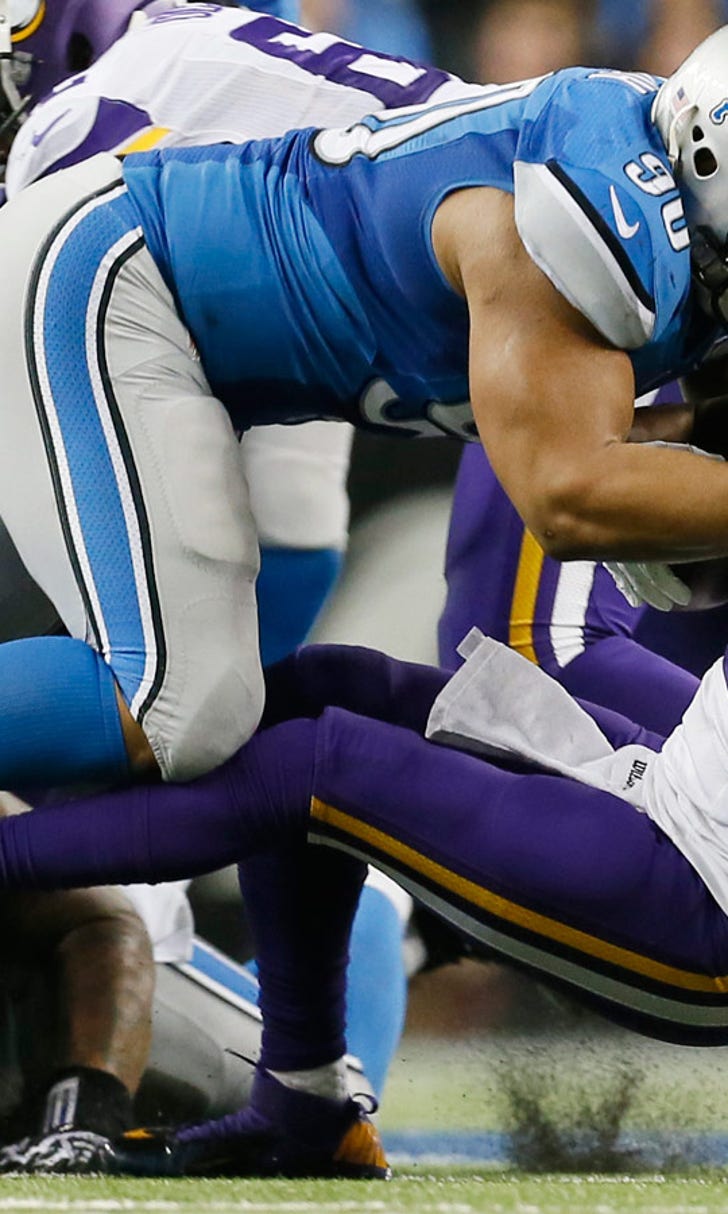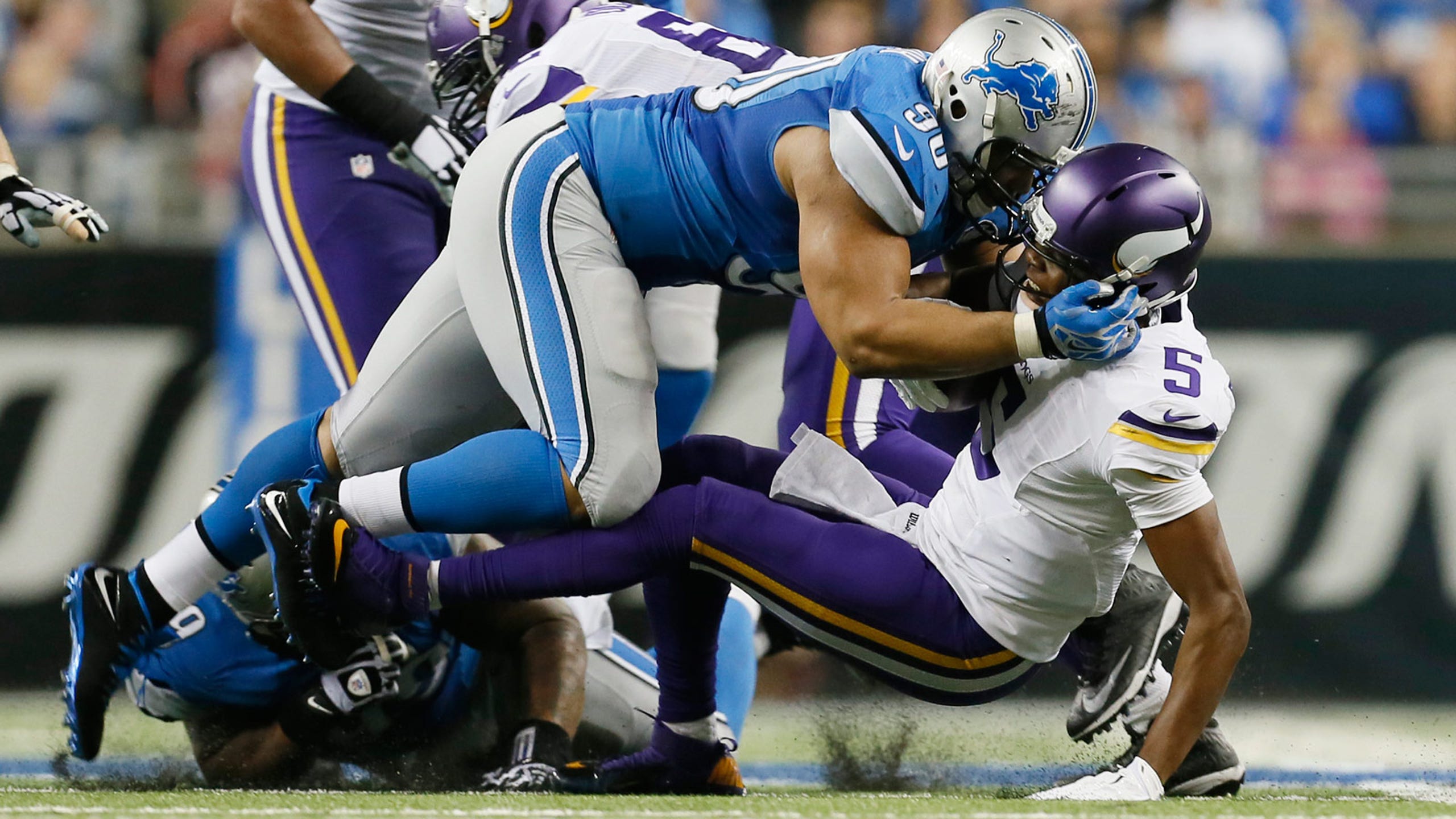 Once fearful of Bridgewater getting 'beat up,' Zimmer glad QB learning on job
BY foxsports • December 16, 2014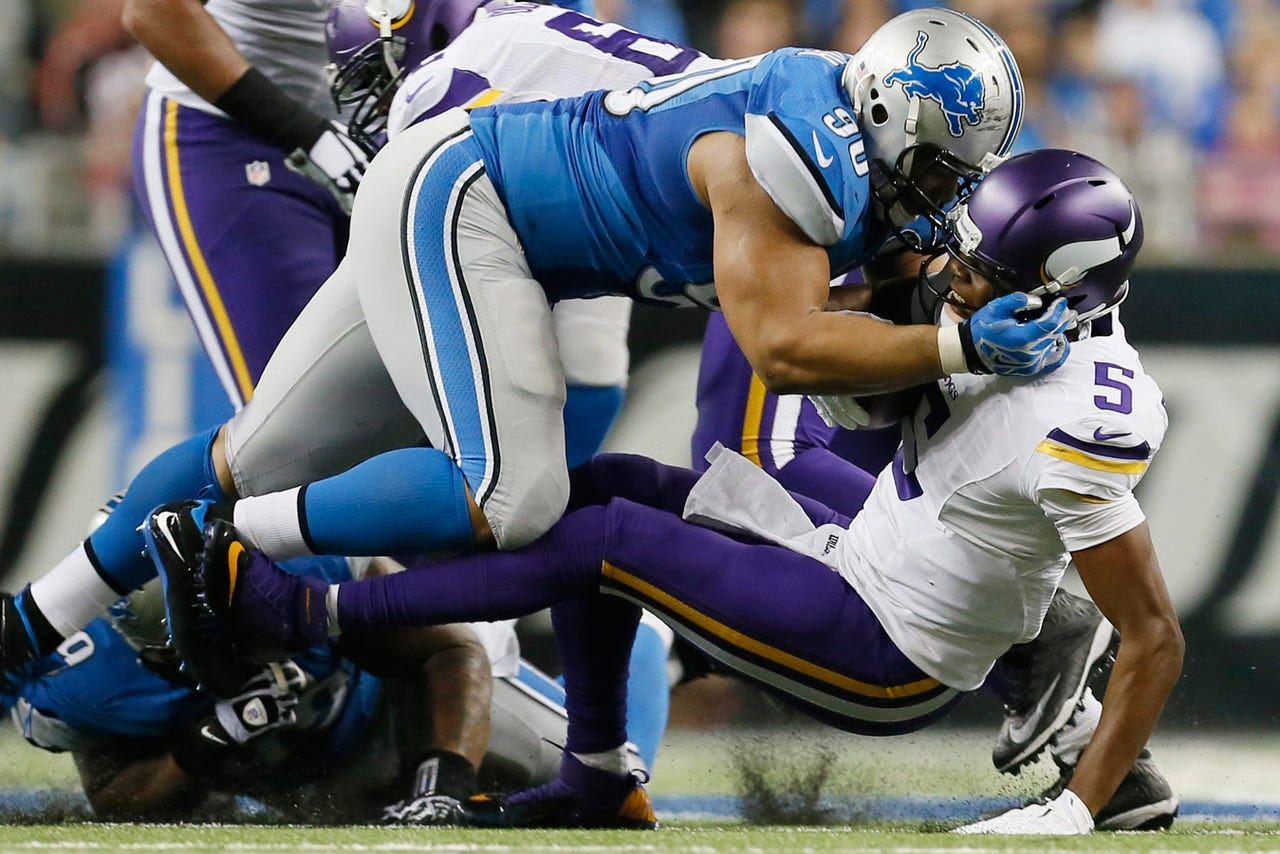 EDEN PRAIRIE, Minn. -- Matt Cassel's presence allowed the Minnesota Vikings to open the season behind a quarterback with 87 career games, and the experience of seemingly any situation that might occur, tucked under the white belt on his uniform.
Behind Cassel, 32, was rookie first-round pick Teddy Bridgewater, the hopeful long-term solution at the position for Minnesota. Bridgewater was slated for a string of backup appearances before he would ever be thrust into a game, which would allow the rookie from Louisville to see the NFL game from the sideline and learn from Cassel.
The plan to help Bridgewater develop was going accordingly until Cassel suffered a season-ending foot injury in Week 3. Bridgewater, as Cassel's backup for the first three games, was the only other quarterback active.
Bridgewater jogged onto the field in the Superdome in New Orleans and took his place behind center. His apprenticeship was over.
Vikings coach Mike Zimmer ultimately trusted his rookie, but there was some apprehension when Bridgewater was forced into the game.
"Hey, I know this guy's got a chance to be the guy for a long, long time here, and what I was nervous about at the beginning of the year was I didn't want to get him beat up," Zimmer said Monday. "I didn't want to get him gun-shy. I didn't want to get him a bunch of bad outings where he didn't have the confidence and that attitude that he was going to do the things that he's doing."
Bridgewater has not only survived his initiation into the NFL, but also he's growing with each game, as more responsibility is placed on his shoulders.
The final pick in the first round of this year's draft after Minnesota traded up to secure his rights, Bridgewater has completed at least 70 percent of his passes in three straight games and has thrown for more than 300 yards in each of the past two games.
In 11 games and 10 starts, Bridgewater owns an 82.7 quarterback rating and has completed 63.5 percent of his passes (good for 14th in the NFL). He has 11 touchdowns, 10 interceptions and averaged 230.1 passing yards in his 10 starts.
Zimmer believes players learn best from being on the field, and Sunday's loss at Detroit, while disappointing because of the poor offensive execution on the final two drives, was another learning experience for Bridgewater.
"The good thing is Teddy is getting a lot of these experiences," Zimmer said. "The on-the-job training he's getting, I really believe, will bode well for him in the future and for us as an organization and as a team."
But Zimmer knew all about rookies who were forced into bad situations as rookies and paid the price. For all the success of a rookie like Andrew Luck, there are many more cases of failures like David Carr, who was the top-overall pick in his draft class but was sacked 76 times as a rookie.
"I'm really glad that he's playing," Zimmer said. "I'm glad that we're keeping him upright. You can think back, and I know it's just my belief, you think back on some of the quarterbacks that have had to play as rookies or been playing as rookies and got the heck beat out of them and they haven't made it. So that was the most important thing to me to start this season is that we take care of him and when it's time, it's time."
Bridgewater was sacked four times in Sunday's loss, an improvement from the season-high eight sacks he took in the first meeting with the Lions. However, Bridgewater has been sacked 32 times in 383 drop-backs, according to STATS.
Only eight quarterbacks have taken more sacks this year. Of quarterbacks with at least 383 drop-backs, only four have been sacked as often as Bridgewater's 8.36 percent.
The difference can be seen as Bridgewater develops. After taking 13 sacks in the span of two starts in October, Bridgewater appears more comfortable and is maneuvering in the pocket, and he's scrambling when needed. He also said he's making quicker decisions.
"Things are beginning to slow but it's also due to the fact that I'm just playing football and not thinking too much," Bridgewater said last week. "As I stated early in the year, as a young guy I tend to overthink things, wanting to be perfect, always wanting to be in the right position at the right time. But I just have to remind myself, and the coaching staff did a great reminding me, that you just have to go out there and play football. You get a feel for the game as the game goes, and each week I've been able to get a chance to make improvements and so has this offense."
Instead of getting "beat up" and losing confidence, learning on the job has benefited Bridgewater and the Vikings.
"I think in the long run his playing and going through all these experiences and getting a chance to play against Green Bay and Chicago and Detroit will be a big factor for us in the future, because he's been through these things now," Zimmer said. "It's not new. If he wasn't playing, that fourth quarter, the things that happened in the ballgame, maybe next year we're in the same boat and he's learning from it then as opposed to learning from it now. And the one thing I do know about Teddy is he learns from a lot of the experiences he's had. I expect him to continue to improve in those ways."
Follow Brian Hall on Twitter
---
---