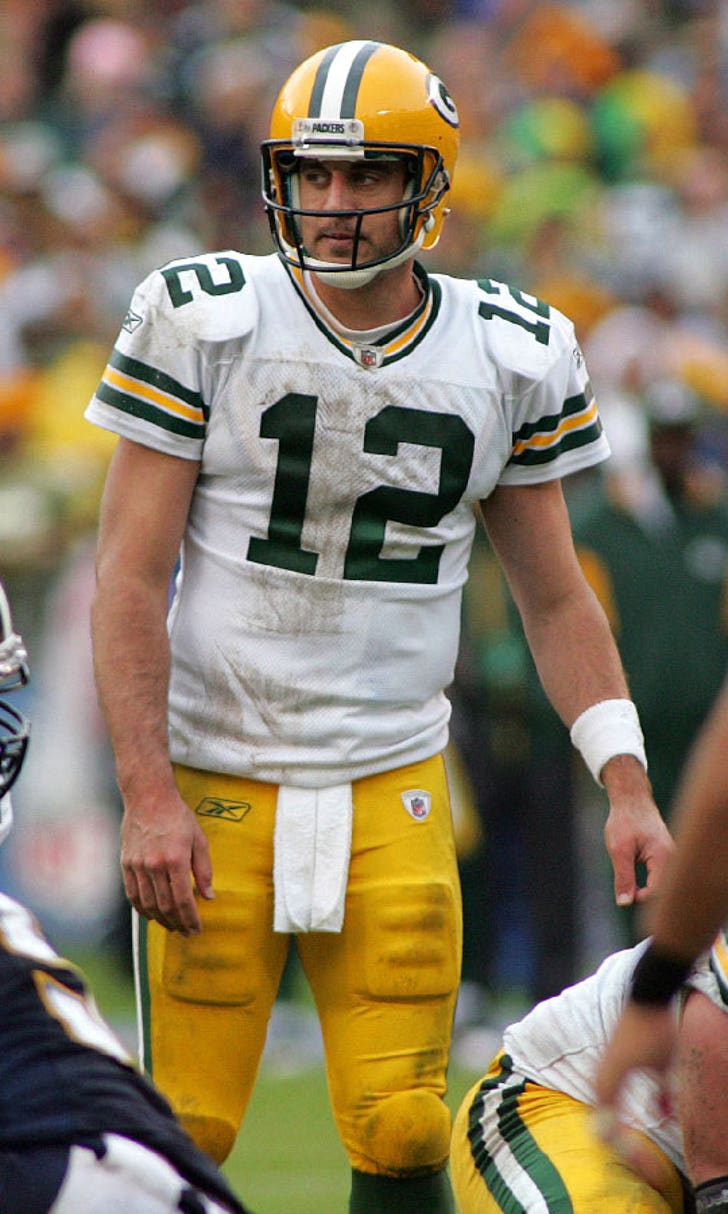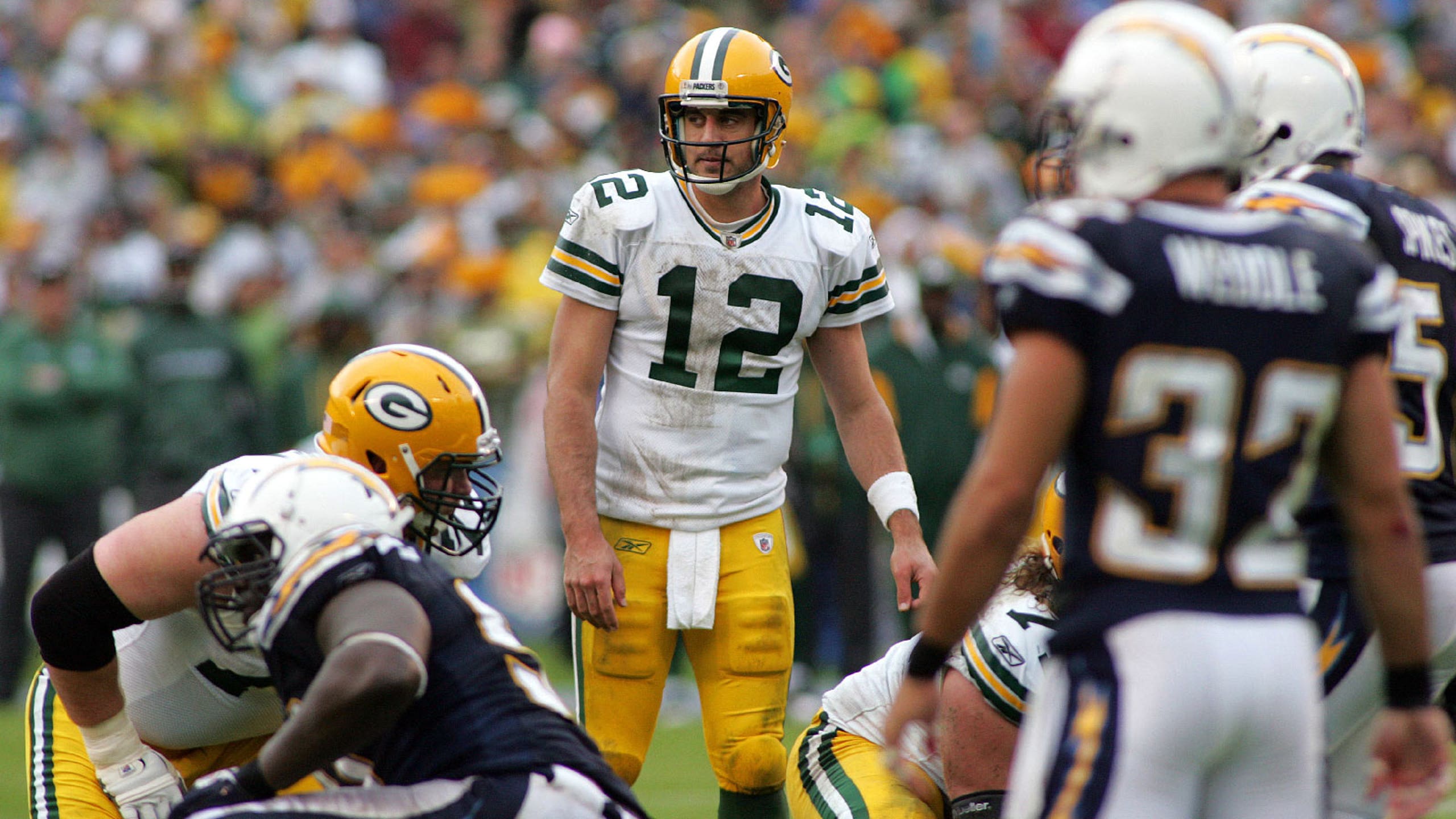 NFL countdown: Packers vs. Chargers
BY foxsports • October 16, 2015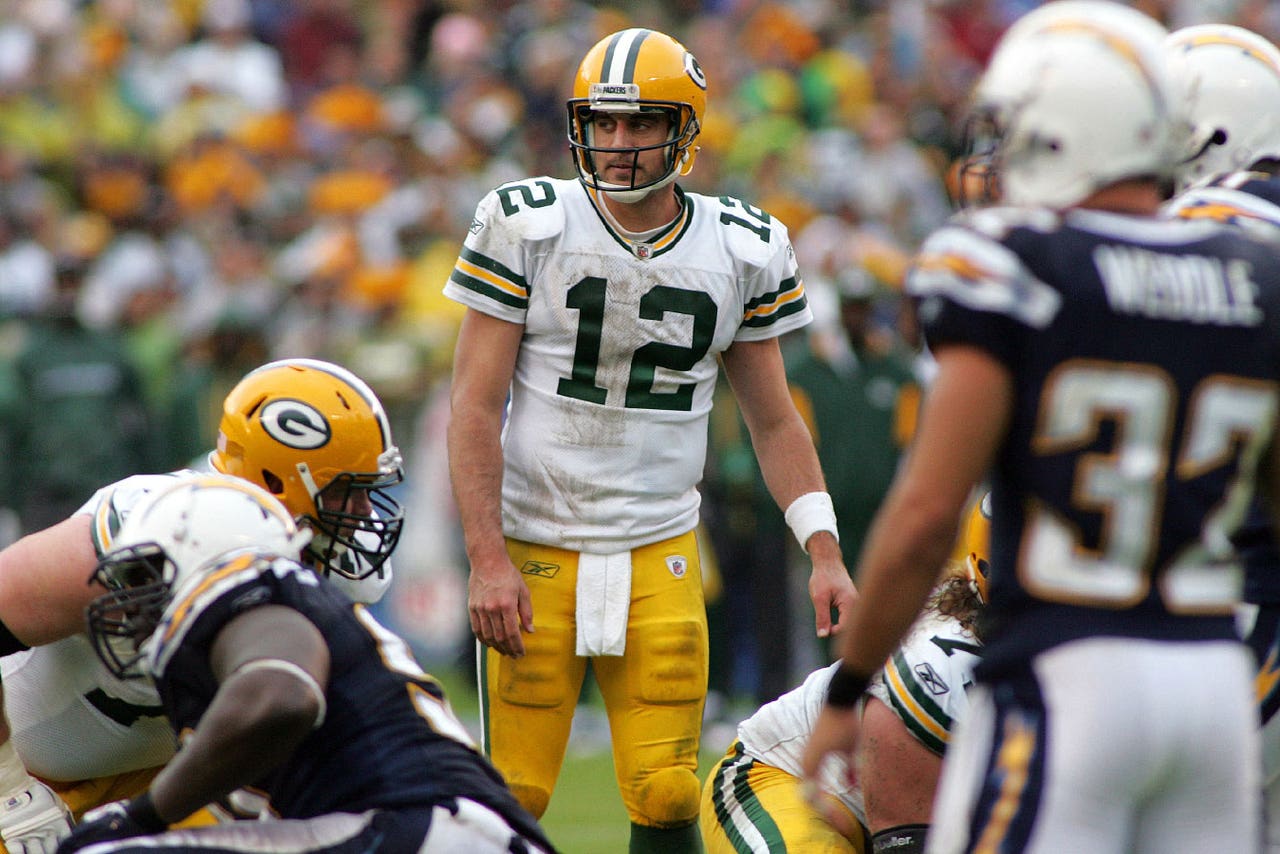 What's wrong with Aaron Rodgers? Why can't the Packers run the ball? Should Mike McCarthy go back to calling plays? Are the injuries becoming too much to overcome?
Those are the kinds of anxious questions being asked this week as the Packers, suddenly winning with a ferocious defense rather than an explosive offense, prepare to face the San Diego Chargers at Lambeau Field on Sunday.
Because in Green Bay, Wis., aka Title Town, where the Super Bowl is the destination and 16-0 is the preferred route there, even if you're 5-0 with the reigning MVP at quarterback, there's still cause for concern, always room for improvement.
So after last week's win over the Rams, when Rodgers committed three turnovers, the running backs gained just 2.5 yards per carry, a key offensive lineman limped off the field and the offense managed to score just two touchdowns for the second straight game, there was indeed cause for concern, room for improvement.
But with a defense that's playing better than it has in five years -- since a certain, special season -- the Packers have found a way to win despite an offense that's been less than super.
If the Packers can get by the 2-3 Chargers, against whom they are 9.5-point favorites, they will enter a much-needed bye week at 6-0. Let's take a closer look at Sunday's matchup.
3 THINGS TO WATCH
-- Will the Packers establish the run? Against the Rams last week, Eddie Lacy (13 carries for 27 yards, 2.1 average) and James Starks (5 for 17, 3.4) couldn't get going and ultimately went nowhere. With something to prove and the Chargers sporting the NFL's third-worst rushing defense, allowing 5.0 yards per carry and 130.2 yards per game, this seems to be a major opportunity for both running backs -- neither of whom has topped 100 yards in a contest this season -- to break out for a big performance. Look for the Packers to try and get the ground game going early against San Diego's paltry run defense.
-- Will another rookie running back plunder the Packers defense? Last week, the Rams' Todd Gurley, the 10th pick in the draft, carried the ball 30 times for 159 yards against Green Bay. On Sunday, Melvin Gordon, another first-rounder, will get a crack at the Packers' sometimes-stout, sometimes-lean urn defense. So far, two backs -- Chicago's Matt Forte and Gurley -- had enormous success against it, two -- Seattle's Marshawn Lynch and San Francisco's Carlos Hyde -- were thoroughly contained, and one -- Kansas City's Jamaal Charles -- was good but not great. Will Gordon, a Kenosha, Wis., native who starred for the Wisconsin Badgers, throw a homecoming party for himself with a big day on the ground?
2 THINGS TO REMEMBER
-- The Chargers love to throw. And the Packers might just let them. San Diego quarterback Philip Rivers leads the league in passing yards, with 1,613, and is in the top ten in touchdowns, completion percentage and passer rating. Wide receiver Keenan Allen is seventh in receiving yards (444), and 35-year-old tight end Antonito Gates showed last week, in his first game of the season, that he's still a force, with nine catches for 92 yards and two scores against the Steelers. In summary, with the top passing offense in the NFL, the Chargers are dangerous. But the Packers, who are second in sacks, with 20, and tied for second in interceptions, with eight, might be happy to let San Diego try to air it out against them. After all, Rivers has thrown a pick in 10 of his last 11 games and his 23 total interceptions since the start of 2014 are tied for the most in the league.
-- The last time the Packers rushed the passer and forced turnovers the way they're doing now was their Super Bowl season. In 2010, Green Bay ranked second in the league in sacks (finishing with 47) and second in interceptions (with 24). Sounds a lot like where the Packers are at now. With a defensive line getting consistent penetration from B.J. Raji and Mike Daniels, voracious pressure from linebackers Clay Matthews and Julius Peppers (4.5 sacks apiece) and a young secondary that's become very opportunistic, this Packers defense looks a lot like that 2010 unit.
1 KEY MATCHUP
Rodgers vs. Chargers defensive backs
Ultimately, the Packers offense goes as Rodgers goes. The past couple of games, Rodgers has not been his typically, incomparably excellent self, and the offense has likewise struggled. The two-time MVP admitted this week that he's the victim of his own quality, his routinely outstanding performance creating increasingly outlandish expectations (see: the worn-out storyline of his no-interceptions-at-home streak). Playing at home Sunday in the wake of two subpar outings, Rodgers (and the notorious and ever-present chip on his shoulder) could decide to eviscerate a below-average Chargers defense and enter the bye week at 6-0. Or, he could struggle again, falling victim to the savvy veterans in San Diego's secondary, and those questions -- all of those questions up above -- will be asked again and again and again.
Follow James Carlton on Twitter
---
---