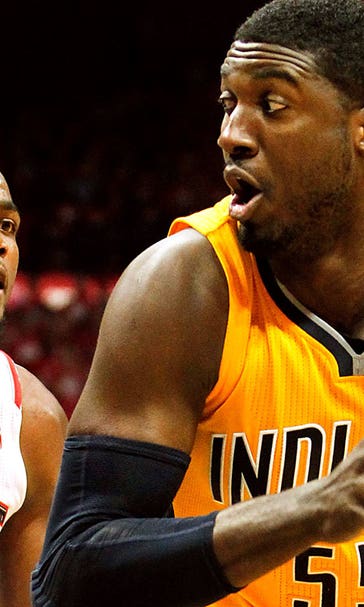 NBA Daily: On vanishing Hibbert, NBA MVP and draft
BY foxsports • May 6, 2014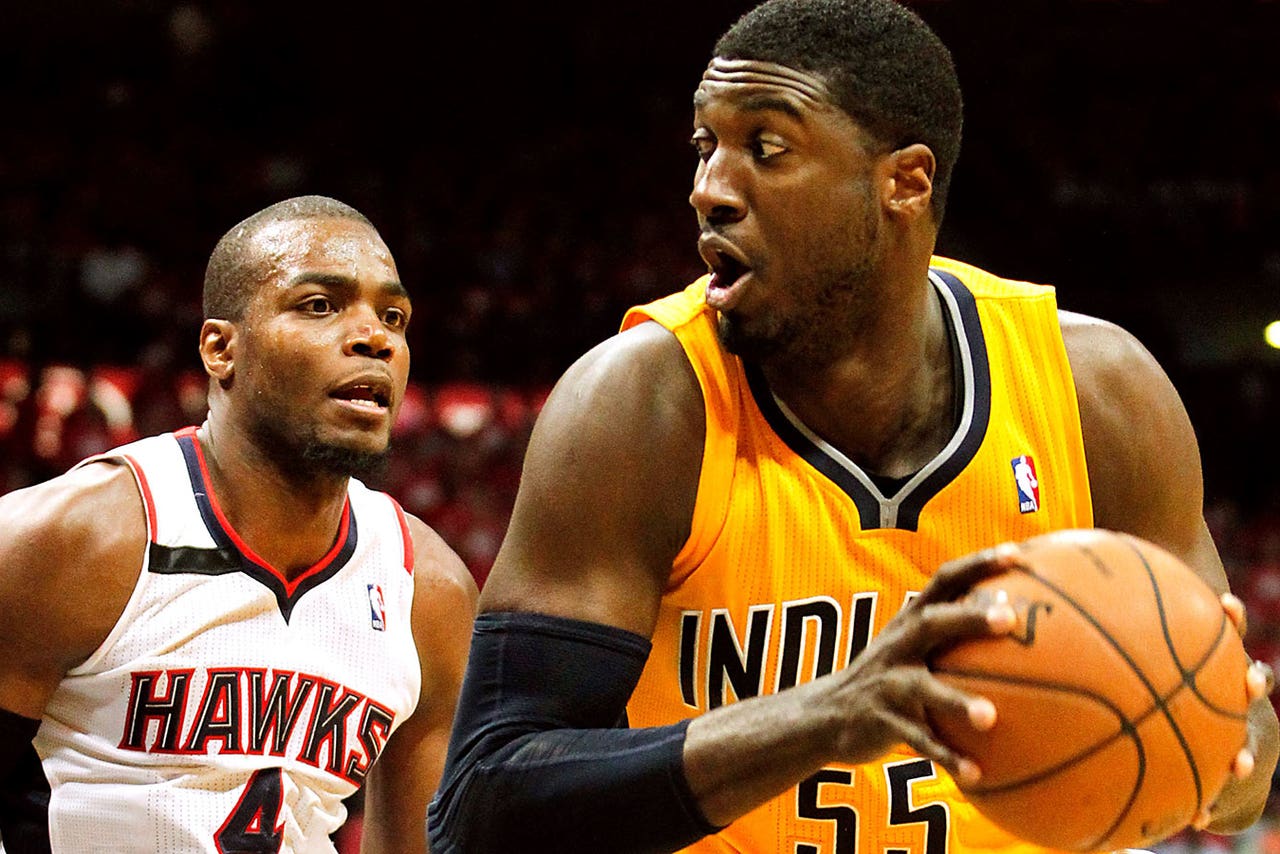 My daily NBA playoff thoughts. I cannot promise there will only be one post per day...
1. Probably not gonna ramble on about the playoffs too much today. You know what you're seeing -- and it's a whole lot of nothing from Roy Hibbert. I don't like to rag on guys or belittle them, and I'm not about to start with the Pacers center. But 7-foot-1 and no points or rebounds vs. the Wizards? From a reigning All-Star? I don't know what's going on with Hibbert, but it's nothing good.
2. Hibbert has the potential to be the league's second-best center (behind Dwight Howard). Instead, Hibbert is just tall. He doesn't seem to love the game. If he did, he would be ashamed -- or at least motivated to play better. The Pacers could be toast, and if they are, they need to solve their pivot issues. And with that contract, Hibbert is basically unmovable. The Pacers won't be able to trade him. So they'll likely just have to bench him next season until he gets it together.
3. I still expect Indiana to win this series. If Hibbert suddenly comes alive in the playoffs, it will be vs the Heat (who, I assume, will beat the Nets). He seems to get fired up for Miami. Remember last year, when everyone was all over Pacers coach Frank Vogel for not using Hibbert properly? Now everyone is all over Vogel for him using Hibbert too much. Fans are fickle, are they not?
4. Actually, most sports fans are normal, really cool people who root for their sports teams, then go about their day. It's the ones with no lives that can be troubling. Those types, I've found, are few and far between. But they're also typically the most obnoxious.
THE HOTTEST
Check out the hottest NBA dancers. Which ones are your favorites?
5. Back to the NBA. All but six voters picked the Thunder's Kevin Durant for NBA MVP. As you know, Durant won the award. He is definitely the NBA's second-best player if you ask me.
6. I am not a Durant hater. In fact, my two favorite modern NBA players are: a) Kyrie Irving (pre-Mike Brown); and a-1). Durant. But LeBron James is better.
7. James is a better passer, a better rebounder and better defender than Durant. About the only area in which Durant is better than James is as a scorer, and that's just barely. LeBron won MVP in each of the previous three seasons. Did he suddenly get worse? Is Durant really that much better than last year? Is he really better than James?
8. I know, I know. It's just an MVP. And I want Durant to win one -- I really do. I also understand that you can't keep having the same guy winning the award over and over and over again. Believe me, Karl Malone won it a couple times back in the 1990s when it belonged to Michael Jordan. So I don't want to make a big stink about it. I just think the MVP should always go to the best player. I like Durant better, but this year's award belongs to James.
9. A couple of quick pre-draft workout notes: Several scouts told me Duke guard Andre Dawkins has improved his stock recently by displaying NBA-ready skills. Dawkins is projected as a mid-second rounder, or maybe a late second rounder. But that could change as the draft nears. Also, I'm constantly being told to keep an eye out for Louisiana-Lafayette point guard Elfrid Payton. One scout even compared him to the Blazers' Damian Lillard.
10. I've received a couple of inquiries about the Cavaliers and coach Mark Jackson, fired by the Warriors on Tuesday. The Cavs have a coach and he is under contract. That is all the info I know.
---
---