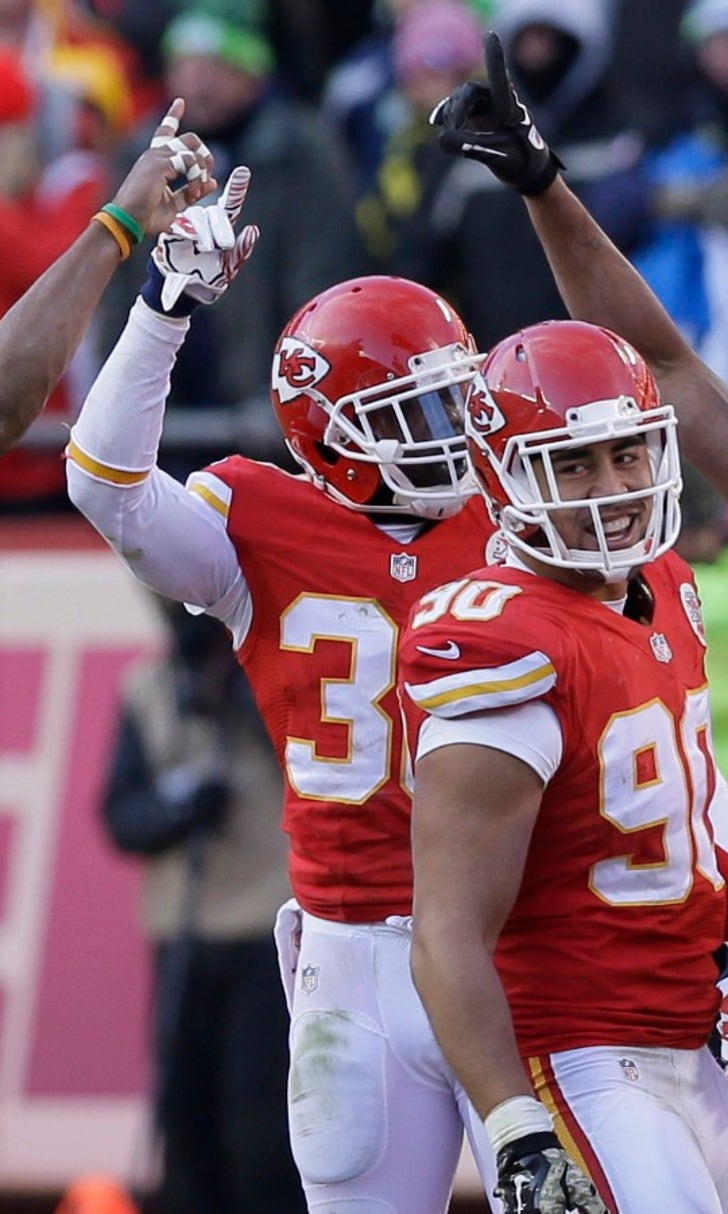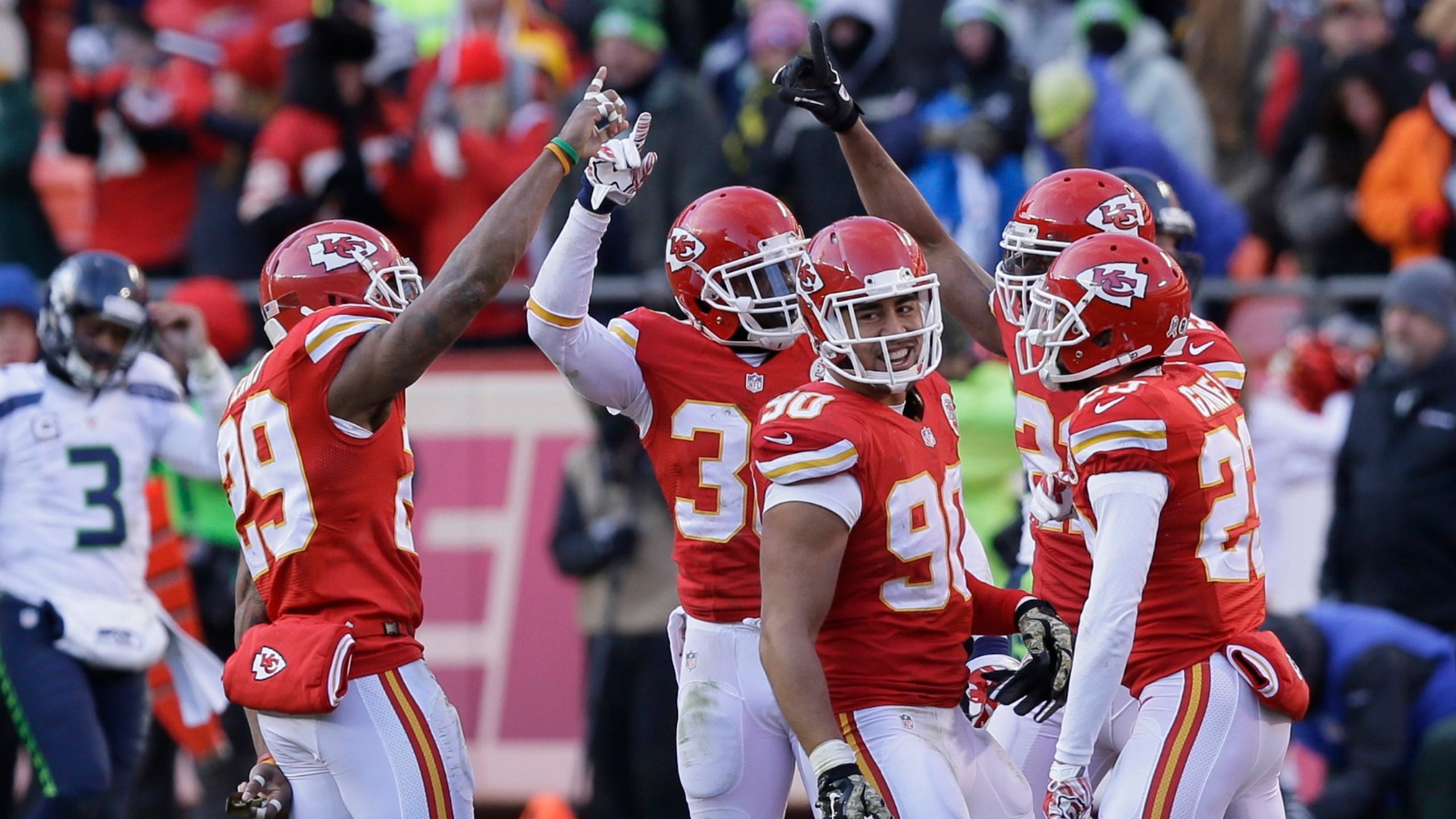 Misfits no more: Chiefs have ridden a no-name defense into first place
BY foxsports • November 16, 2014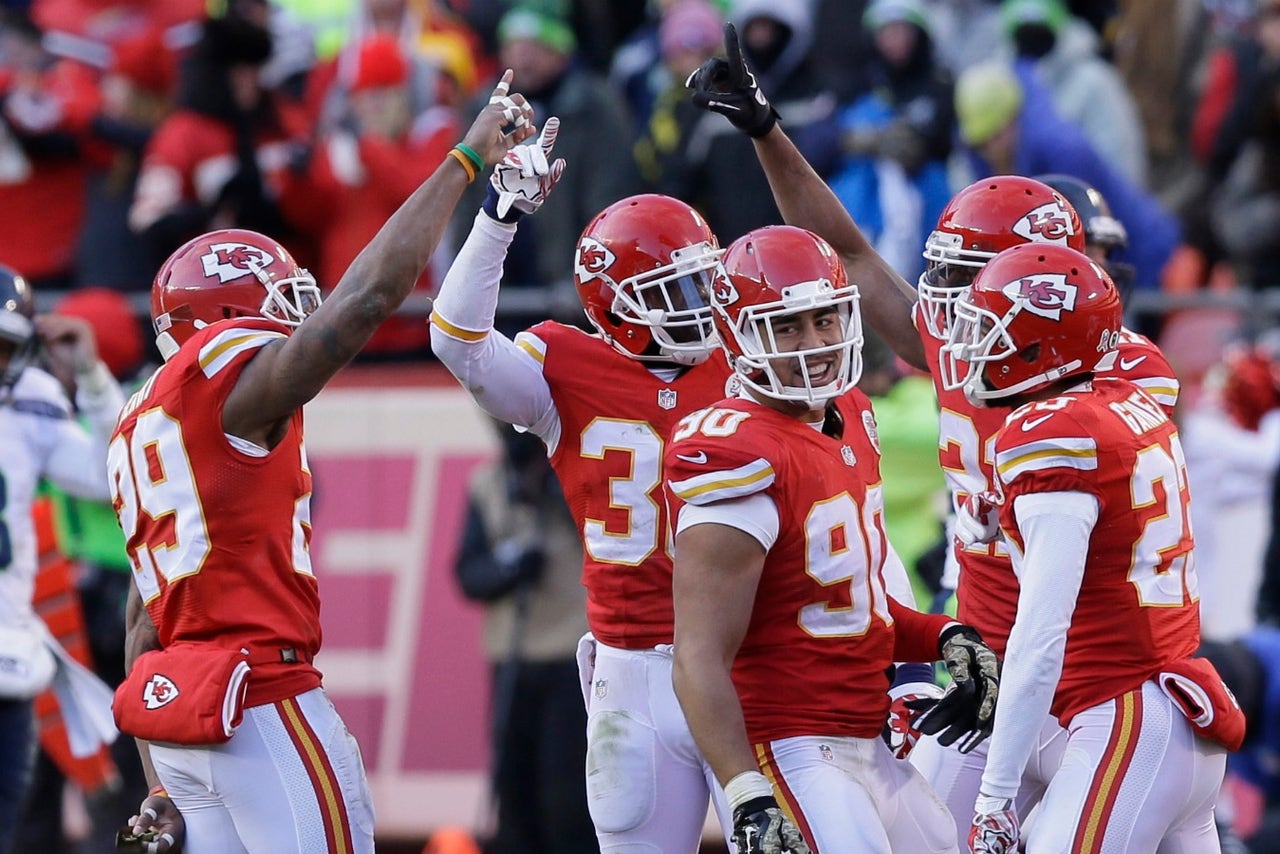 KANSAS CITY, Mo. -- If Seattle has the Legion of Boom, Kansas City's defense is the Island of Misfit Toys. The overlooked, the under-scouted, spare parts with enough chips on their collective shoulders to fill a plastic bowl.
From July 2011 through December 2012, defensive back Ron Parker was cut by three different teams -- including the Seahawks -- at least six different times. Defensive end Kevin Vickerson has been whacked by three different teams -- there's the Seahawks again -- and traded away by another. Fellow lineman Jaye Howard was cut by Seattle 15 months ago, about the same time Cleveland lopped linebacker James-Michael Johnson. Safety Husain Abdullah spent a year away from the NFL to make a pilgramage to Mecca. Cornerback Phillip Gaines played college ball at Rice.
Stir them all together with the unholy Diamond of Doom -- outside linebackers Justin Houston and Tamba Hali on the flanks, nose tackle Dontari Poe up front and safety Eric Berry at the back -- and it's some kind of voodoo magic: Through 11 weeks and 10 games, the 7-3 Chiefs still haven't allowed an opposing quarterback to reach 300 yards passing, which is remarkable, and still haven't surrendered a rushing touchdown, which is downright astounding.
"It's our mindset, our focus," Hali said after Kansas City's 24-20 win over the defending Super Bowl champion Seahawks, the Chiefs' fifth straight victory. "It really is. And we keep building on it each week."
The Seahawks were 0 for 3 on fourth down for the day, nada for 2 in the final four minutes, down four points. The best red-zone defense in football got tested five times within the 20 by the boys from title town, and turned them away with nothing on three of those occasions.
"Teams come in, we know they're going to rush the ball," Hali continued. "It's just that when we get in that red (zone) area, it feels a little condensing. We know they're going to try to rush. We'd rather you try to throw the ball, and then we can rush you. Then if you are going to rush the ball, we're going to find a way to get everybody to the ball."
Parker, 11 tackles. Gaines, five more, including one for a loss. Abdullah, five with a pass break-up. Johnson and Howard, three each.
Many hands from many lands. One dang rope.
"We like it like that," Hali said. "We're not interested in being stars. We want to do something so much bigger than what we (achieve) as people, as players.
"If I can get five sacks in a game and we lose, that means nothing. We've had guys come through the organization here and dominate in areas, but we couldn't put it together as a team. And our mindset is to put this thing together as a team, all three units. And just love doing. And we love playing the game and we just love doing it and (are) loving winning."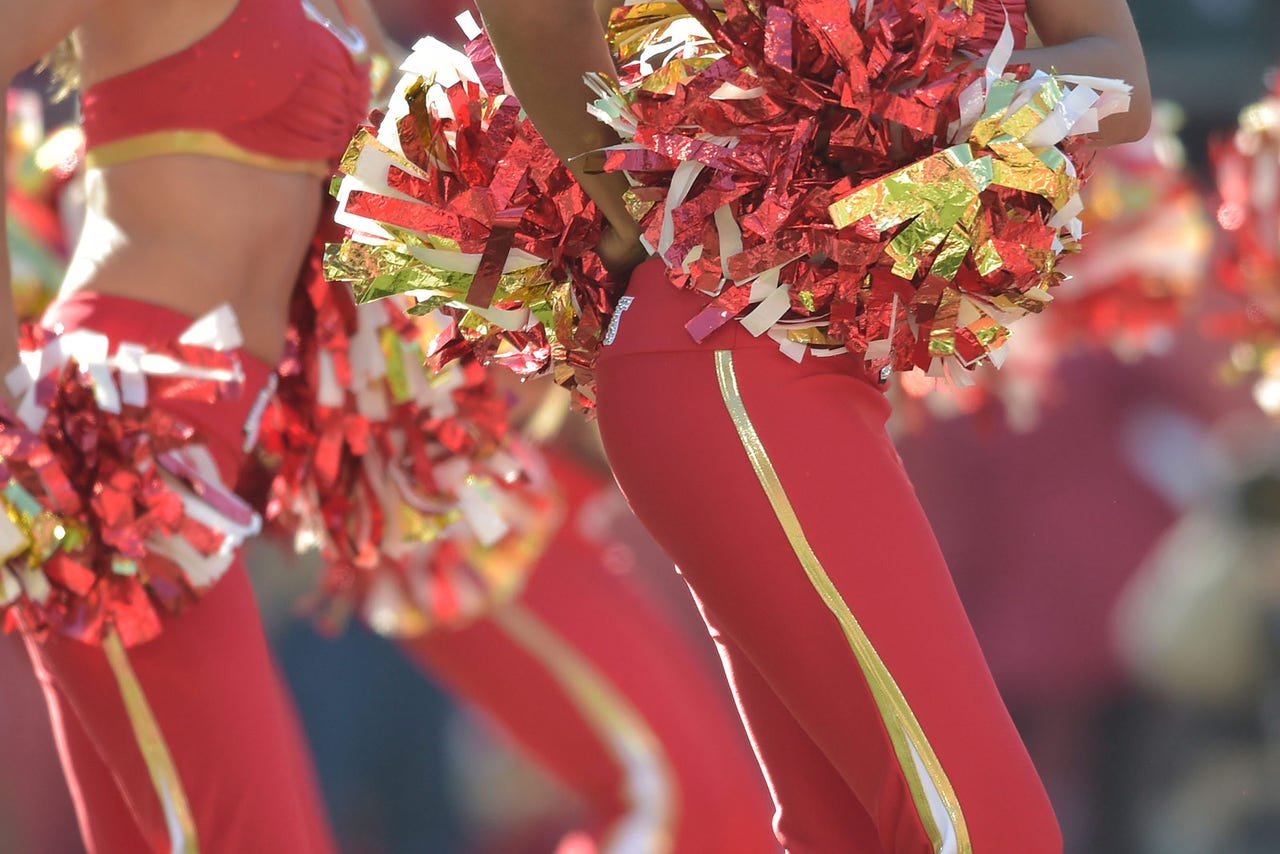 Flip through our photo album of NFL cheerleaders.
With six games left on the regular-season docket, Chiefs opponents have yet to rush for a score. The NFL record, the low-water mark on that front, is two -- shared by the 1934 Lions, the 1968 Cowboys and the 1971 Vikings. The franchise record for fewest over a 14-game season is four; over a 16-game season, it's seven, set in 1995 and tied last fall.
"This is definitely a statement," said Vickerson, who chipped in with two critical red-zone stops of Pro Bowl tailback Marshawn Lynch immediately before and after the 2-minute warning in the second quarter. "It's definitely something different that I'm being a part of now, and it's something that's a compliment to the guys and the way they work and the way their mental focus is during the week, man, and (their) focus to details. On not getting reached and knocking people back and making plays in the secondary. All those little things that turn into big things."
So what did you say, then?
"That we can play ball against the best," Vickerson replied. "And we can have success against the best, if we do what we do."
Or, better yet, you can join their ranks. The Andy Gang heads to Oakland on a short week for a Thursday night game tied for first with Denver in the AFC West. Titans 26, Chiefs 10 during Week 1 doesn't just look like an exception anymore -- given the benefit of hindsight, it feels like an outright fluke.
"New team," Hali said. "(We had) a lot of new guys and we're trying to learn how to play with one another. And we struggled with preseason, but you have to go through those.
"You know, we didn't think it was going to be perfect. And after the Denver game, the guys knew -- rallied around each other. We knew we had a chance to tie that game and win that game. So we knew we had to come back, and we knew we were a good team and have to put it together in all phases."
Adversity makes for strange bedfellows, sometimes. The Seahawks lost center Max Unger with 9:06 left in Sunday's tilt as they were driving to the Chiefs' 9. Poe's eyes got big, and his push up the gut got bigger. Lynch's final three carries up the middle in the fourth quarter went for a combined four yards, and big No. 92's sack of elusive Seattle quarterback Russell Wilson with 1:53 left forced the champs to try and wrangle a third-and-18 from their own 20.
"A man's game," wideout Dwayne Bowe called it.
Chiefs tight end Travis Kelce de-cleated Earl Thomas on one long Jamaal Charles scamper, the viral hit of the day in every sense of the word. Left tackle Eric Fisher sealed off his man with a textbook shot to help spring Charles' 16-yard score in the second quarter. The more Seattle challenged the Chiefs' cojones, the louder they snarled in response.
"We've got grit," defensive end Allen Bailey said. "We're not going to let you in, not even at the end, at the end of the line."
On fourth-and-2 at the Chiefs' 2 with 7:11 left, Gaines and Sean Smith refused to let Seattle wideout Doug Baldwin get free on a pick route in the back corner of the end zone. On fourth-and-1 at the Chiefs' 36 with 3:38 left, coach Pete Carroll went to his jackhammer in Lynch. Only Beast Mode got stood up at the line and dropped by Bailey -- a third-round pick in 2011 who has found his mojo under coach Andy Reid's regime -- for no gain.
"We had a call, just ran the call, and it worked," Bailey shrugged after the game.
That simple?
"Yeah," he replied with a grin. "Sometimes, it is."
Give us your tired, your poor, your huddled masses yearning to breathe free, the wretched refuse of your teeming shore. But only if they can tackle.
You can follow Sean Keeler on Twitter at @SeanKeeler or email him at seanmkeeler@gmail.com.
---
---