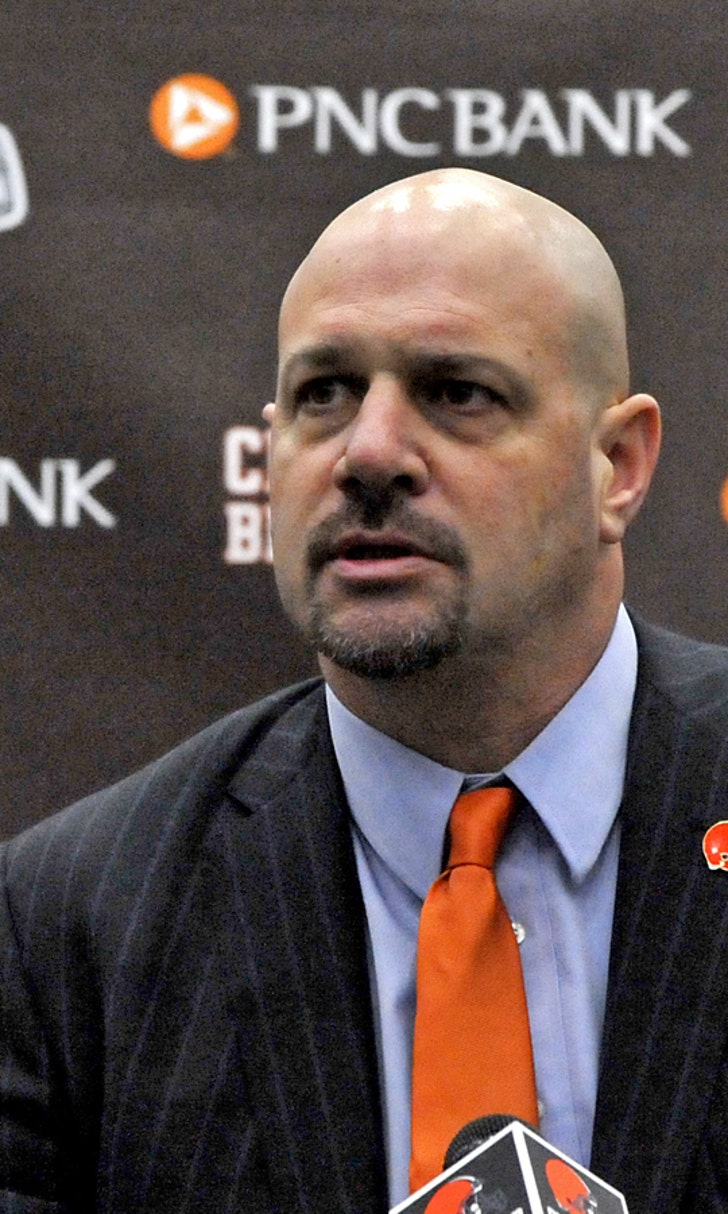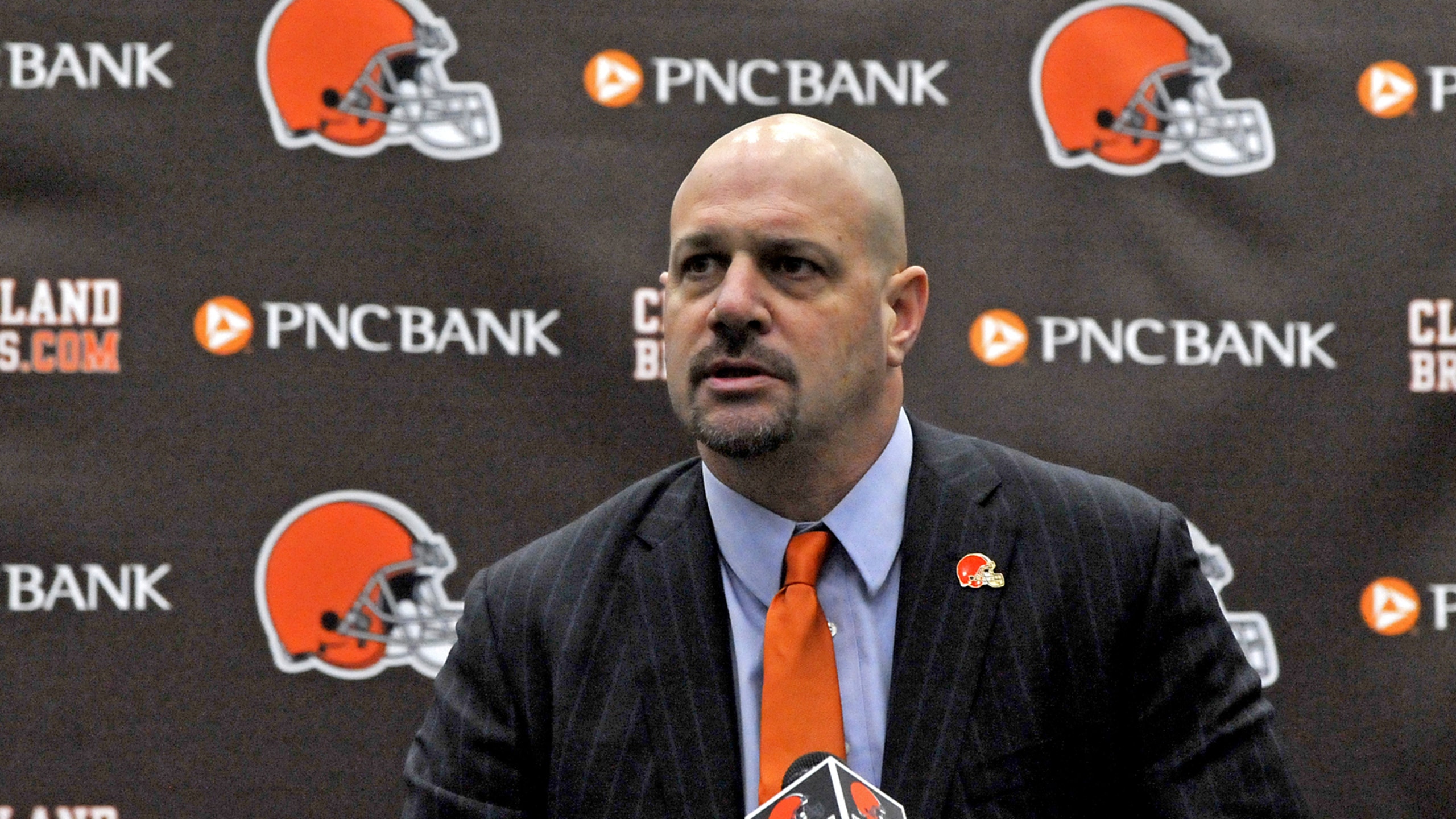 Mike Pettine shrugs off 'noise' over Harbaugh-to-Browns trade report
BY Ross Jones • February 22, 2014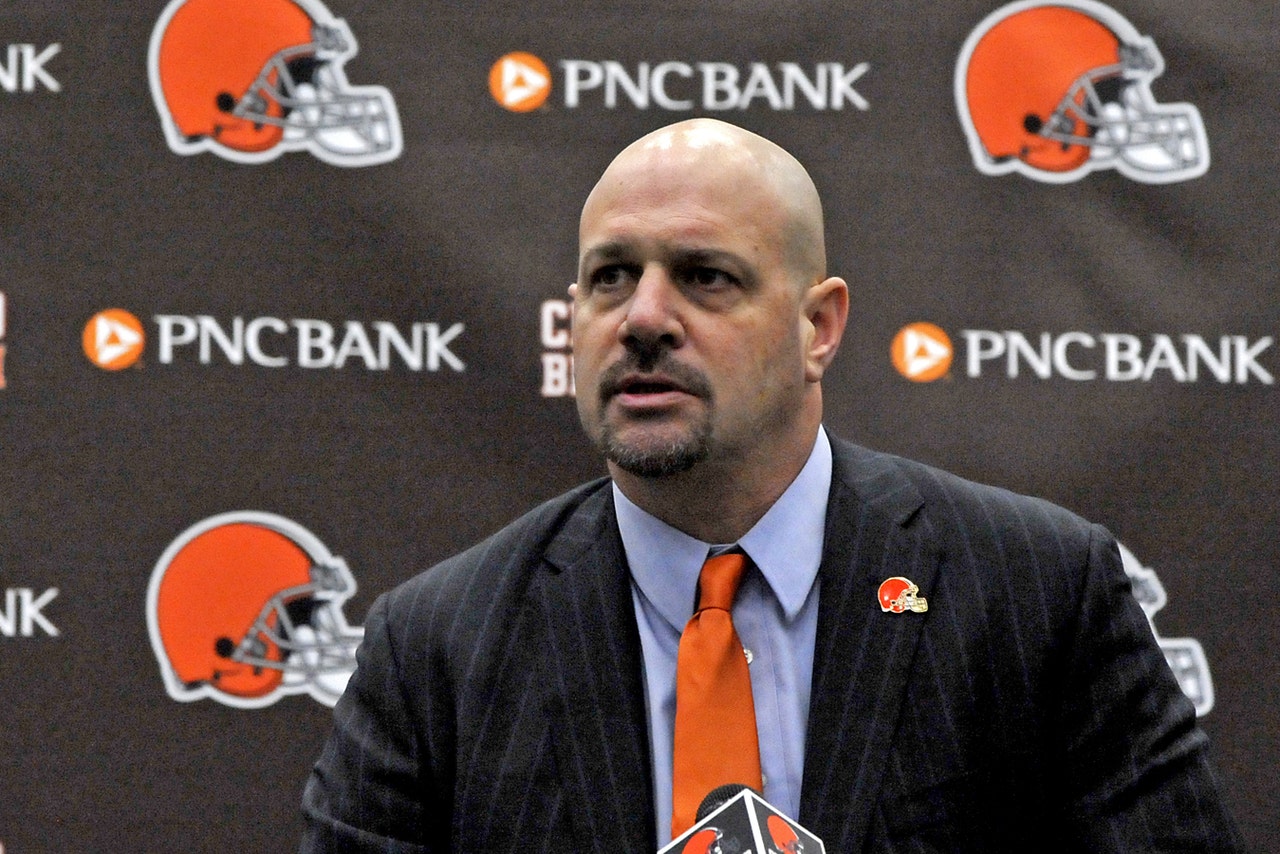 INDIANAPOLIS -- Browns head coach Mike Pettine addressed the media at the NFL Scouting Combine on Saturday about a report that indicated his team made a run at trading for 49ers head coach Jim Harbaugh.
"€œI got a phone call saying that the report was about to come out and I shot the messenger a little bit,"€ Pettine said. "€œI asked how that affects my tenure as a head coach. The next sentence I think I used the word flying followed by something or reference a part of a rat's body.
"€œI think that's noise. That'€™s something that has no bearing on my job moving forward. That'€™s a critical thing. A big part of being an NFL coach is dealing with the noise and distractions. Add that one to the list.
The Browns released a statement on the matter on Friday night, which didn'€™t exactly dispute the report.
"The team conducted an extensive coaching search, and explored several options. That search produced an outstanding head coach in Mike Pettine and we're excited about his future with the club."
The 49ers vehemently denied any such action took place when team owner Jed York responded to the report on Twitter saying, "€œIs this on the record? Report isn"€™t true."€
Among other topics Pettine discussed was the Browns"€™ quarterback situation. While Cleveland has the No. 4 overall pick in the 2014 draft, Pettine mentioned Brian Hoyer, but notably didn'€™t mention Brandon Weeden until he was pressed on the issue.
"€œRay and I talked about [Weeden] the other day,"€ Pettine said. "€œWe evaluate players on what they'€™ve done in the league. We have our opinion."€
Weeden, who is entering the third year of his four-year rookie deal, wanted to be traded earlier this month, according to an NFL Media report.
As for Hoyer, who is working back from a torn ACL, Pettine seemed optimistic that he has made good progress over the few months. "€œBrian Hoyer is ahead of schedule on his rehab,"€ Pettine said. "€œI'€™m looking forward to getting him back and doing some work in the spring. I always admired him from afar.
---
---