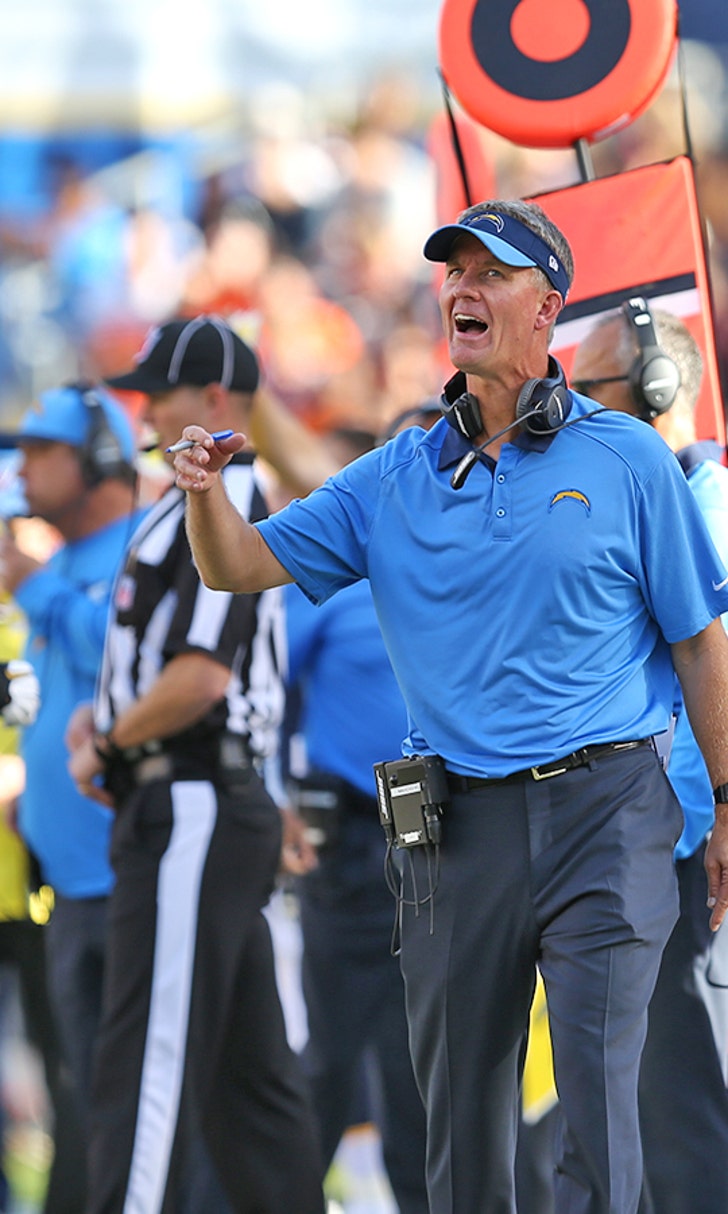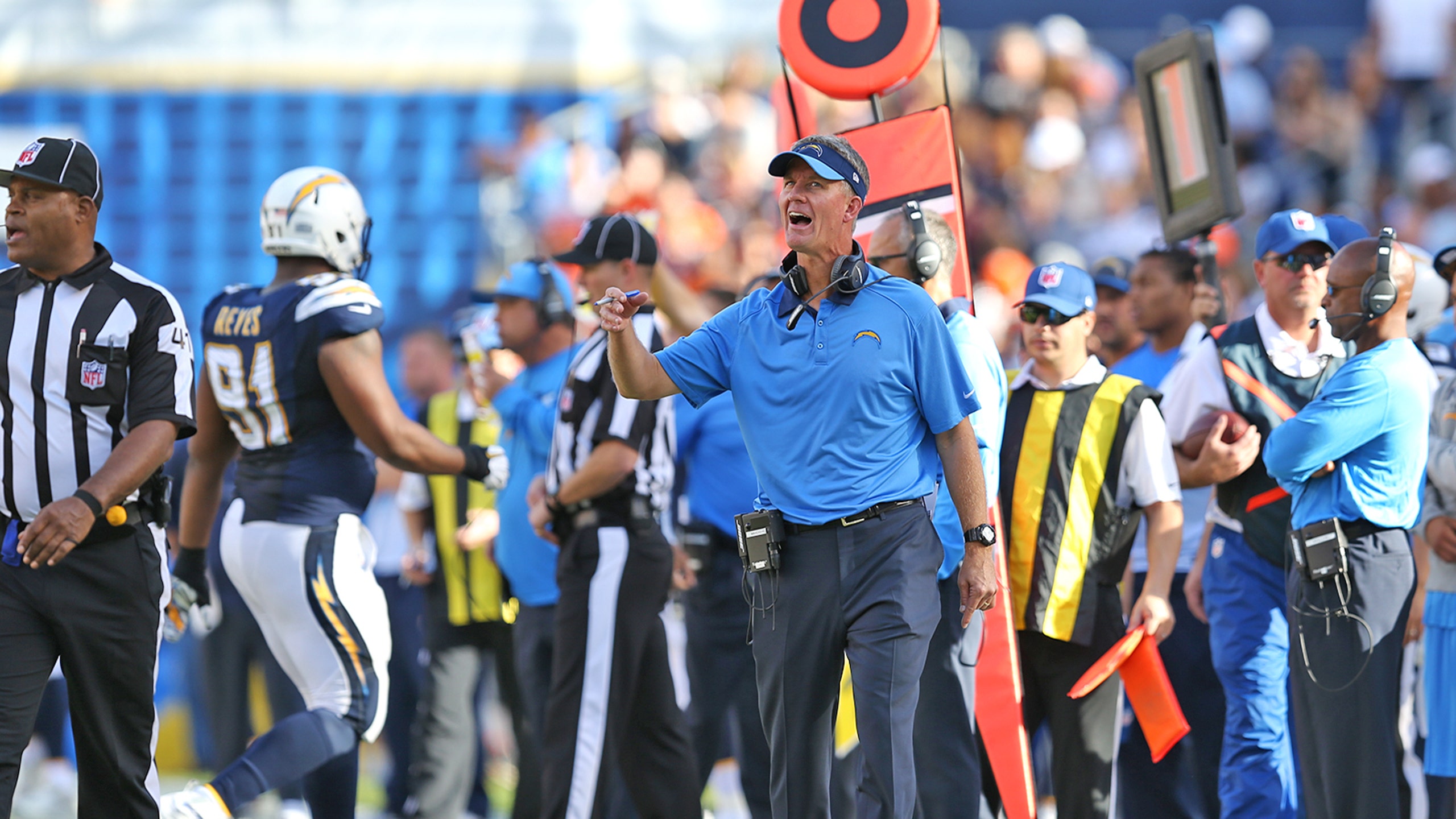 Mike McCoy gets extension through 2017 season
BY foxsports • January 8, 2016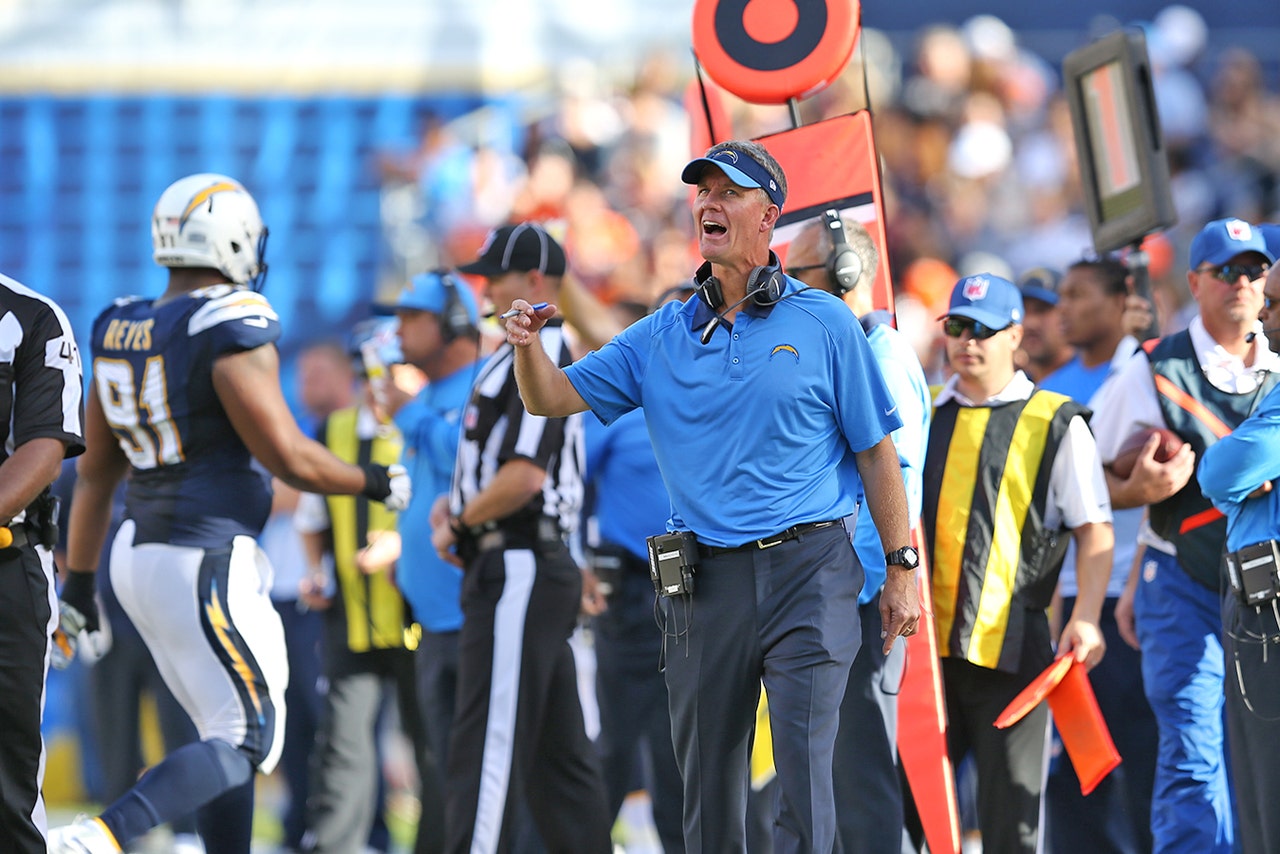 SAN DIEGO (AP) -- The San Diego Chargers gave beleaguered coach Mike McCoy a one-year contract extension through 2017 earlier this week, general manager Tom Telesco said Friday.
The big question remains whether McCoy will be coaching the Chargers in San Diego or Los Angeles, where team chairman Dean Spanos wants to move the team.
NFL owners are expected to decide next week whether the Chargers, Oakland Raiders or St. Louis Rams, or a combination, will be allowed to move to Los Angeles starting with the 2016 season.
The Chargers told McCoy on Monday that he would return for the final year on his contract despite going 4-12 this season, including 0-6 against AFC West rivals.
Later Monday, McCoy fired six assistants, including offensive coordinator Frank Reich.
Telesco said the organization "has a belief in Mike, and a confidence in him."
Telesco was asked how the Chargers would sell a 4-12 team and a coach with a losing record in Los Angeles, if they are allowed to move.
"I haven't put a whole lot of thought into that other than wherever we are, we have to win," Telesco said. "Winning sells. That's the only goal. So we've got to win."
McCoy is 23-27 in three seasons, including a playoff win and loss in his rookie season of 2013. He was 9-7 his first two seasons.
McCoy wasn't made available and didn't answer an email seeking comment.
Many fans have criticized McCoy for his conservative game plans and clock-management problems.
The Chargers have missed the playoffs five times in the last six years.
"If you want to be a stable, winning organization in this league, you've got to weather a couple storms, and obviously this year was a big storm," Telesco said. "We had to look at it in terms of big picture rather than this year. We know we're disappointed this year, but Mike's somebody we want to build around so we thought that was important to get that done."
Telesco and McCoy were hired in January 2013 after the Chargers fired GM A.J. Smith and coach Norv Turner.
Telesco said Reich was fired because the Chargers are looking for more balance on offense.
The GM said he wouldn't be opposed if McCoy called plays next season.
"It'd be up to Mike. I know he's very good at it. It's something he'll probably think about in the offseason."
Telesco later added: "To me, the whole play calling is very overrated. It really is. It's impossible for anybody, including myself, to get up there and make judgments on what plays should be called. It really is. To me, it's more game-planning and I think later in the year we saw more changes."
---
---