Philadelphia Phillies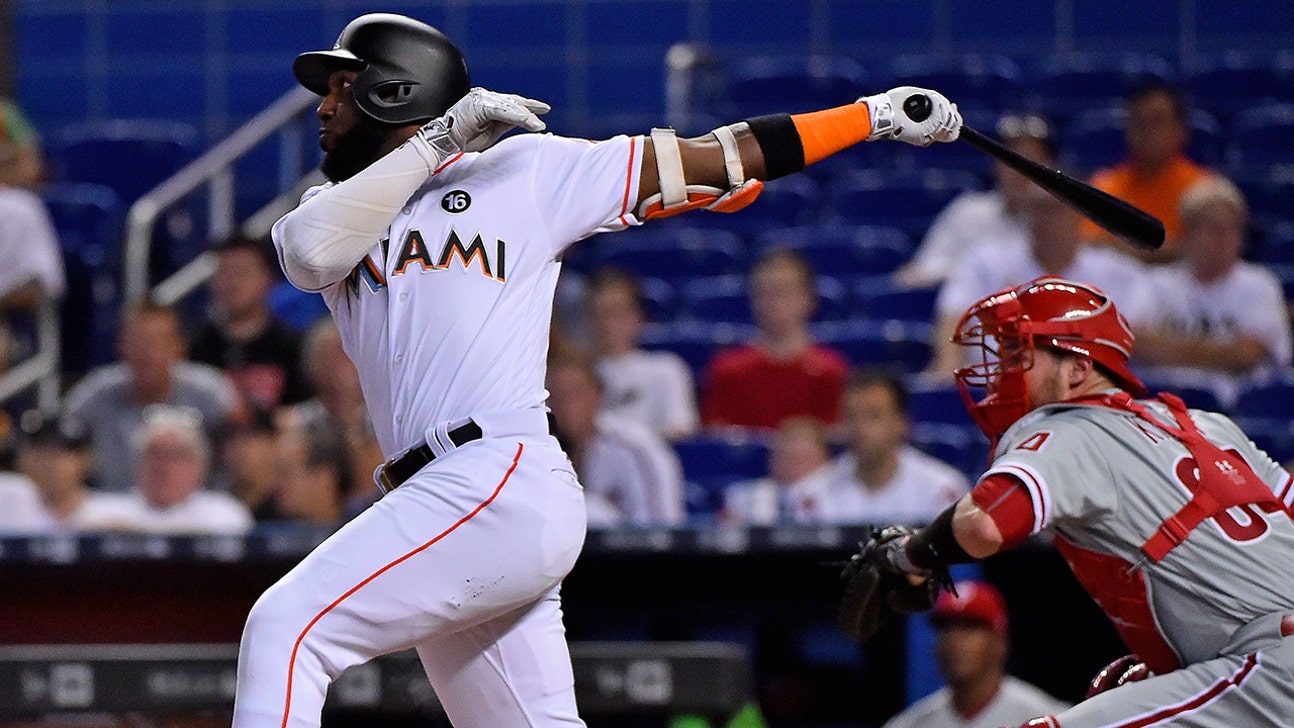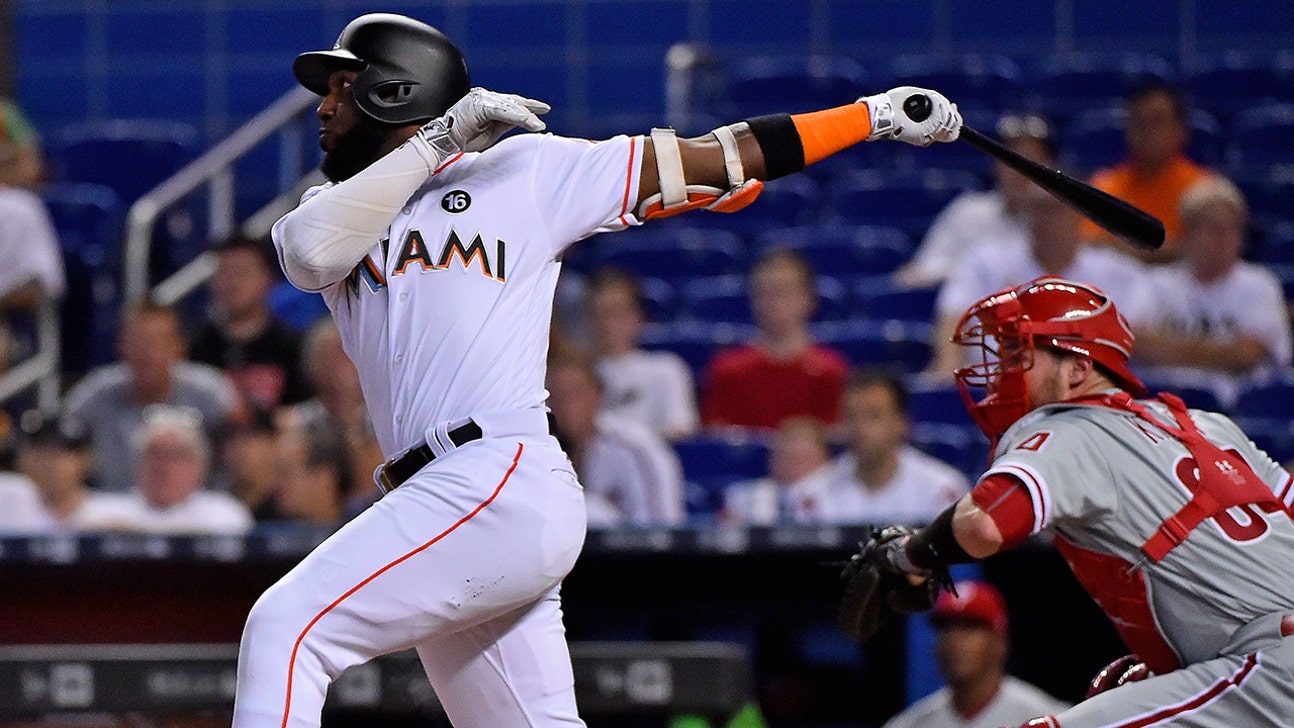 Philadelphia Phillies
Marlins sweep three-game series from Phillies for first time since 2012
Published
May. 31, 2017 7:45 p.m. ET
MIAMI (AP) -- The Miami Marlins keep winning, and there's plenty of room on the bandwagon.

Justin Bour hit two home runs , increasing his season total to 15, and the Marlins completed their first series sweep of the season by beating woeful Philadelphia 10-2 before a sparse crowd Wednesday.

Marcell Ozuna hit his 14th homer for the Marlins (21-30), who have won four games in a row, their longest winning streak since last July. Dan Straily (4-3) struck out 10 , allowed one earned run in 6 2/3 innings, and won his third start in a row.

There were few witnesses. Announced attendance was 15,197, lowest of the season in Miami, and a head count put the actual crowd at 1,590, perhaps the smallest in the five-year history of Marlins Park.

Straily, for one, didn't care.

"I can't tell you how many people were there or weren't there," Straily said. "I will say it was really cool when I was walking off the field in the seventh. It sounded like there were a lot of people there, so that was really cool."

With the franchise for sale, the Marlins are on pace to finish last in the NL in attendance for the 12th time in the past 13 years. But lately they're giving fans more to cheer about.

Miami swept three games against division rival Philadelphia for the first time since 2012.

"Two teams that were both struggling, pretty much even," Phillies manager Pete Mackanin said. "They came out on top; we came out on the bottom. We need a series like they just had against somebody."

The Phillies (17-34), off to their worst start since 1961, went 6-22 in May. That's their fewest wins in a month since June 1997.

The Marlins, by contrast, finished the month strong after a stretch when they went 4-19.

"We're playing better," manager Don Mattingly said. "Hopefully our best baseball is ahead of us."

The Marlins are winning with offense, scoring 73 runs in the past 10 games, and the latest victory came without slugger Giancarlo Stanton, who rested while recovering from hamstring cramps. He's expected to return to the lineup Thursday.

Bour hit a solo homer in the fifth and a two-run homer in the sixth to finish with 11 homers in May.

"We have a dangerous lineup one through nine," Bour said. "We're realizing just how good this lineup can be, and the runs we can put up, and guys aren't trying to do too much."

Ozuna borrowed teammate Ichiro Suzuki's bat to homer Tuesday, stuck with it to hit a two-run homer in the first inning Wednesday and then said he was retiring it. Ozuna went on to collect two more hits with his own bat.

Aaron Nola (2-3) lost his third start in a row. He gave up four runs and needed 73 pitches to get through three innings -- his shortest outing of the year.

"Too many pitches for me," Mackanin said. "I didn't want him to get hurt and throw 100 pitches in four innings."

The Phillies were held to less than three runs for the ninth time in the past 11 games. They were outscored 21-5 in the series.

LOWLIGHT REEL

1B Bour nearly fell into the first row when he chased down a wild throw by the railing and turned to throw.

"I slipped a little bit on the cement," a sheepish Bour said. "I think I fell gracefully. A big tree falls hard. I said hi to the fans."

ROSTER MOVE

Before the game, the Phillies recalled RHP Ricardo Pinto from Triple-A Lehigh Valley. He made his major league debut in the fourth and gave up four runs in two innings.

Pinto took the roster spot of RHP Vince Velasquez (elbow), who went on the 10-day DL.

TRAINER'S ROOM

Marlins 3B Martin Prado (right hamstring) and SS Adeiny Hechavarria (abdominal muscle) are on target to begin rehab assignments in a couple of weeks, Mattingly said.

UP NEXT

Marlins: Miami LHP Jeff Locke is scheduled to make his season debut Thursday against Arizona and RHP Zack Greinke (6-3, 3.24). Locke has been on the DL with left biceps tendinitis.

Phillies: RHP Jerad Eickhoff (0-5, 4.74) is scheduled to start Friday when the Phils begin a three-game homestand against San Francisco and LHP Ty Blach (3-2, 3.83).
---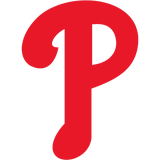 Get more from Philadelphia Phillies
Follow your favorites to get information about games, news and more
---