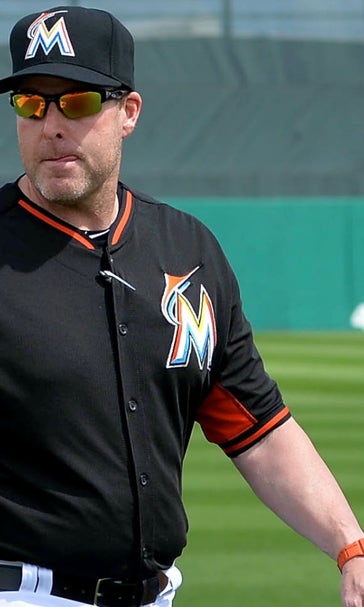 Marlins notebook: Manager Mike Redmond close to finalizing roster
BY foxsports • March 28, 2015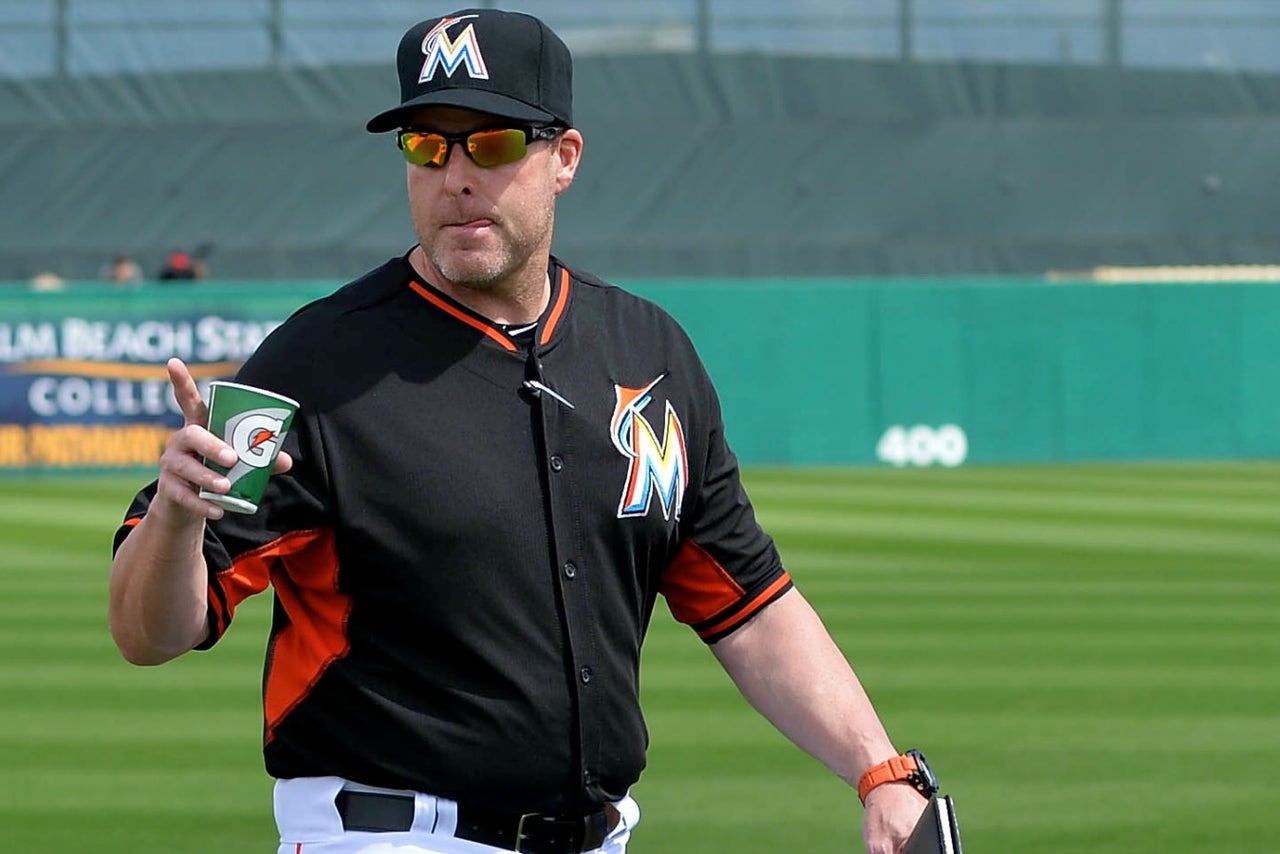 JUPITER, Fla. -- The Miami Marlins will likely have their 25-man roster in place by Wednesday when the Grapefruit League schedule comes to a close.
There are five spring training games remaining before the Marlins face their minor-league affiliates on Friday in Greenboro and on Saturday in Greensboro.
"I'm anticipating probably being set here in the next few days," manager Mike Redmond said.
Five players -- non-roster invitees Reid Brignac, Reed Johnson, Don Kelly and Jordan Valdespin as well as Donovan Solano -- are vying for two bench roles.
"We talked about some tough decisions and there's no doubt some big ones," Redmond said. "The bench spots how we're going to fill those spots and pitching. too. We talked about it. Having much deeper, stronger players in the organization has made those decisions tougher. That's what you want. You want to have that depth and strength in players and competition and we've been able to get those guys a lot of at-bats. It's going to be a tough one, that's for sure."
Brignac (.324) and Kelly (.265) have 14 years of big-league experience between them. Kelly has played every position in the majors, while Brignac can be a serviceable backup at short for Adeiny Hechavarria and around the infield.
Both Johnson and Solano were on the 2014 Opening Day roster and are right-handed options. Johnson hit .235 with 15 doubles, two homers and 25 RBI in 113 games during his 12th season. Solano, who is on the 40-man roster, batted .252 with 11 doubles, a triple, three homers and 28 RBI. 
Valdespin, who didn't get a spring invite last year, ended up playing 52 games with the Marlins in 2014. He is batting .371 (13 for 35) with nine runs, four triples and eight RBI this spring. Though he can play the infield, he has only been in the outfield.
"I feel good really," Redmond said. "There's a few different ways we could go, but I feel good really in the direction we'll end up. We're going to have flexibility. We're going to need somebody who can fill in at shortstop to be able to play multiple positions, pinch-hit as well. The more flexibility we have in those positions, the better for us. That's why we brought in the guys we did."
HERE ON OUT
Redmond plans on getting his regulars to play either the entire game or four at-bats over the final five days. A 55-minute rain delay on Thursday prevented them from playing more than four innings. Rain washed out Friday's game.
"These guys are ready to go a hard nine, maybe," Redmond said. "We'll see."
COSART UPDATE
Right-hander Jarred Cosart will play catch and throw on Sunday, when he was supposed to throw his next bullpen. Cosart, who is being investigated by Major League Baseball for alleged gambling, is also nursing a blister on his right middle finger.
"He's going to have to get up and throw his bullpen first," Redmond said. "Make sure that finger's healed up before we slot him back into the rotation. We'll know more when he throws that bullpen." 
CHANGE OF SCHEDULE
Left-hander Brad Hand, who was supposed to start Friday's game against the Houston Astros, will pitch in a minor-league game on Saturday. So will relievers Mike Dunn and A.J Ramos. Backup catcher Jeff Mathis will play in that game and get a few at-bats.
You can follow Christina De Nicola on Twitter @CDeNicola13 or email her at cdenicola13@gmail.com.
---
---