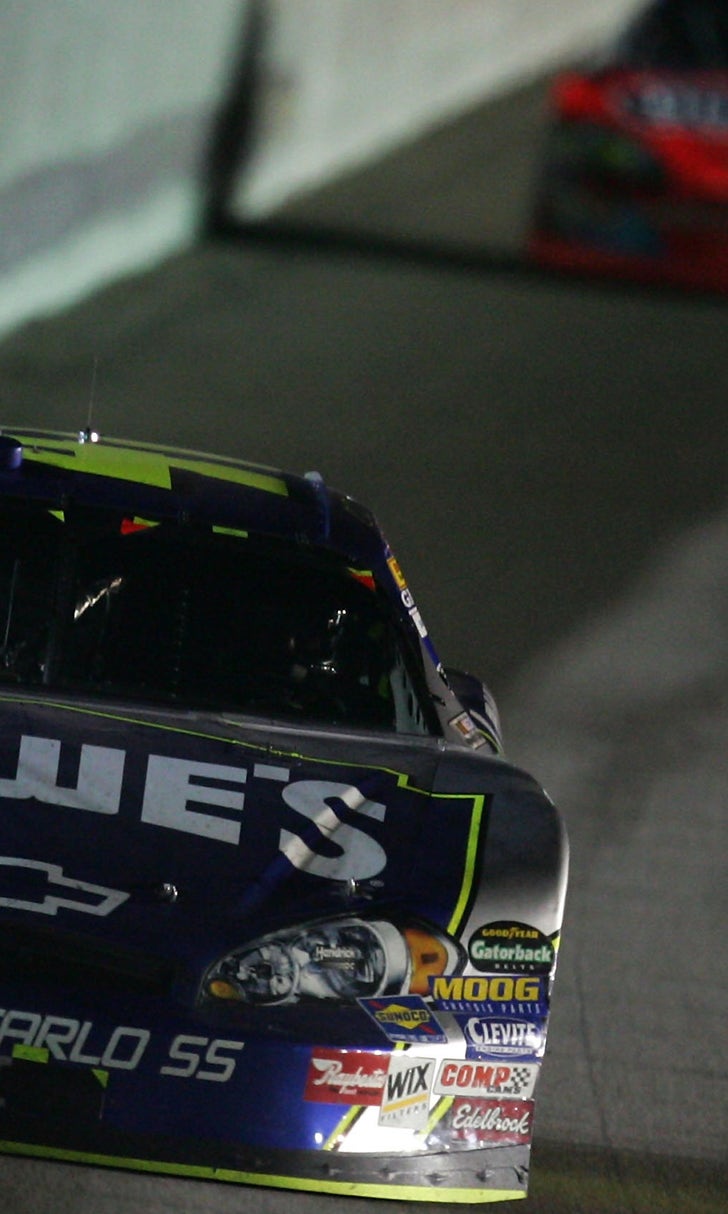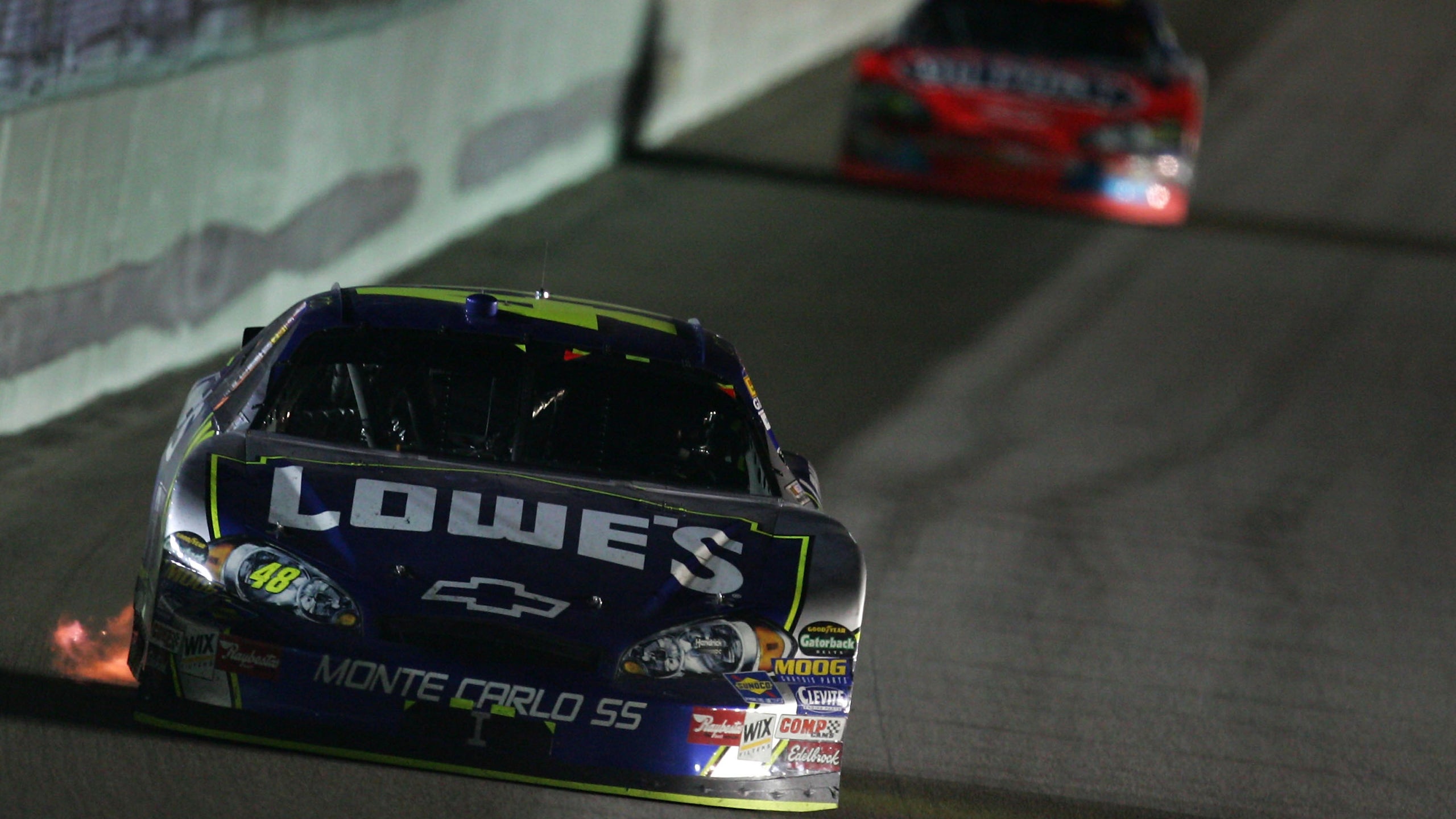 Manufacturer wars: Chevy is king but history shows wealth shared
BY foxsports • November 22, 2014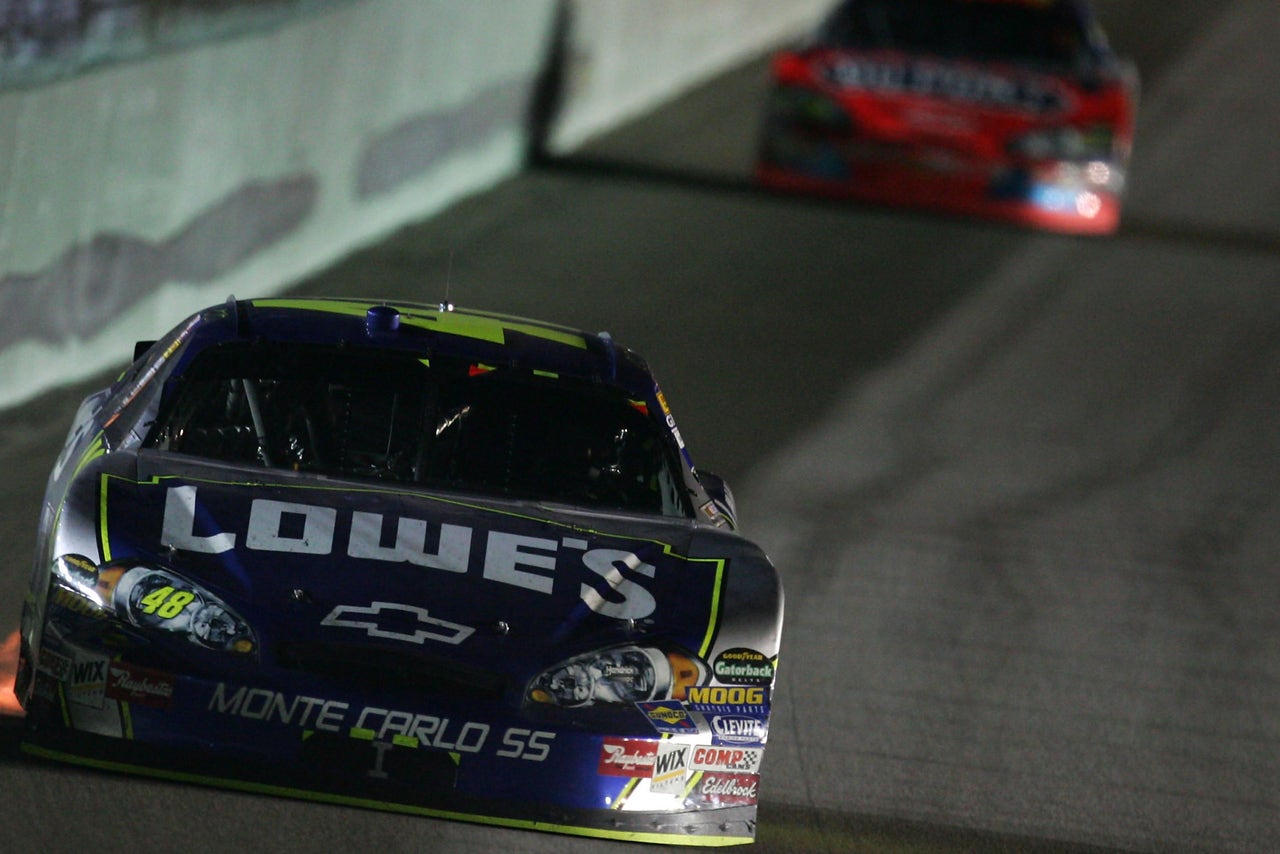 Chevrolet ended the 2014 racing season by winning its 38th NASCAR Sprint Cup Series Manufacturers Championship and its 12th in a row. And in recent years, Chevrolets certainly have dominated in NASCAR.
But the Bowtie brand hasn't been the only story.
According to NASCAR statistics, a total of 16 different automakers have won races in what is now known as the Sprint Cup Series since 1949. Amazingly, Richard Petty has been victorious in seven different brands in NASCAR: Chevrolet, Ford, Dodge, Plymouth, Pontiac, Oldsmobile and Buick.
Here's how the race victory totals break down by manufacturer:
CHEVROLET, 738 race victories -- The most successful manufacturer in NASCAR history, Chevrolet has showed the way in the Sprint Cup Series in recent years. Its best season was 2007, when Chevys won 26 Cup races and Jimmie Johnson won his second consecutive championship.
FORD, 632 -- The classic Ford vs. Chevrolet battle continues to be hard fought. In 1965, when Chrysler boycotted NASCAR and GM was not racing, Fords won 48 of 55 races. Ford's last driver championship came in 2004 when Kurt Busch drove for Roush Fenway Racing.
DODGE, 217 -- As recently as 2012, Brad Keselowski drove a Team Penske Dodge to the Sprint Cup championship. Before Dodge pulled out of NASCAR, the automaker's biggest season was in 1969, when it won 22 races, including five of the last six with Bobby Isaac and Bobby Allison.
PLYMOUTH, 190 -- Although Richard Petty won races in seven different brands, he is perhaps most associated with Plymouth for his amazing 1967 season, when he won 27 of 48 races he entered, including 10 in a row, both records that will never be approached, let alone broken.
PONTIAC, 155 -- Bobby Labonte was the last driver to win a Sprint Cup championship in a Pontiac, when he captured the 2000 title for Joe Gibbs Racing. In 1961, Pontiac won 30 races with a driver lineup that included NASCAR Hall of Fame members Fireball Roberts, Cotton Owens, David Pearson and Junior Johnson.
OLDSMOBILE, 115 -- Although Cale Yarborough and Richard Petty had success with Oldsmobiles in the mid-1970s, the brand's heyday came in 1951, with 20 race victories, thanks to Curtis Turner, Herb Thomas and all three of the Flock brothers.
MERCURY, 96 -- With cars built by the Wood Brothers and Holman-Moody, and drivers like David Pearson and Bobby Allison, Mercury Cyclones were among the most feared cars of the 1970s, winning 11 races each in 1971 and '73, and 10 more in '76.
HUDSON, 79 -- From 1952-54, Hudson Hornets dominated NASCAR tracks, winning 66 races in those three seasons alone. "The Fabulous Hudson Hornet" paint schemes found on Hudsons driven by Marshall Teague, Herb Thomas and Tim Flock are truly iconic.
TOYOTA, 65 -- The most recent automaker to enter NASCAR and the only one of Japanese origin, Toyota has enjoyed considerable success. Its best season was 2013, when Toyota Camrys won 14 races, including seven for Sprint Cup runner-up Matt Kenseth.
BUICK, 65 -- Darrell Waltrip drove Buicks to Sprint Cup championships in 1981-82, when Buick dominated the NASCAR ranks with 47 victories over those two seasons. Richard Petty and Cale Yarborough were among the other drivers who piloted Buicks during that time.
CHRYSLER, 59 -- In 1955-57 Karl Kiekhaefer built NASCAR's first super team, using powerful Chrysler 300C luxury coupes to race. Chryslers won 27 races in 1955 and 22 more in '56, but left for good after that because of a spat with NASCAR founder Big Bill France.
AMC, 5 -- Roger Penske was responsible for bringing the now-defunct American Motors into NASCAR, which enjoyed limited success with first Mark Donohue and then Bobby Allison driving AMC Matadors with tri-color paint schemes.
LINCOLN, 4 -- The very first NASCAR Strictly Stock Series race at the Charlotte Speedway dirt track was won by Jim Roper, who drove a Lincoln from Kansas to race after seeing the event promoted in a newspaper comics section.
STUDEBAKER, 3 -- Frank Mundy won two races and Danny Weinberg one for Studebaker in 1951, the only year the long-gone automaker won in NASCAR.
NASH, 1 -- Here's a bar bet for you: Who was the only driver to ever win a major NASCAR race driving a Nash? None other than the late, great Curtis Turner, who did it at Charlotte on April Fools' Day in 1951.
JAGUAR, 1 -- Another oddity came in 1954, when Al Keller won a NASCAR-sanctioned road race on the old Linden, N.J. airport road course. Included in the field that raced were at least one of each of the following: Austin-Healey, Porsche, Henry J, MG, Hudson and Morgan, among others.
---
---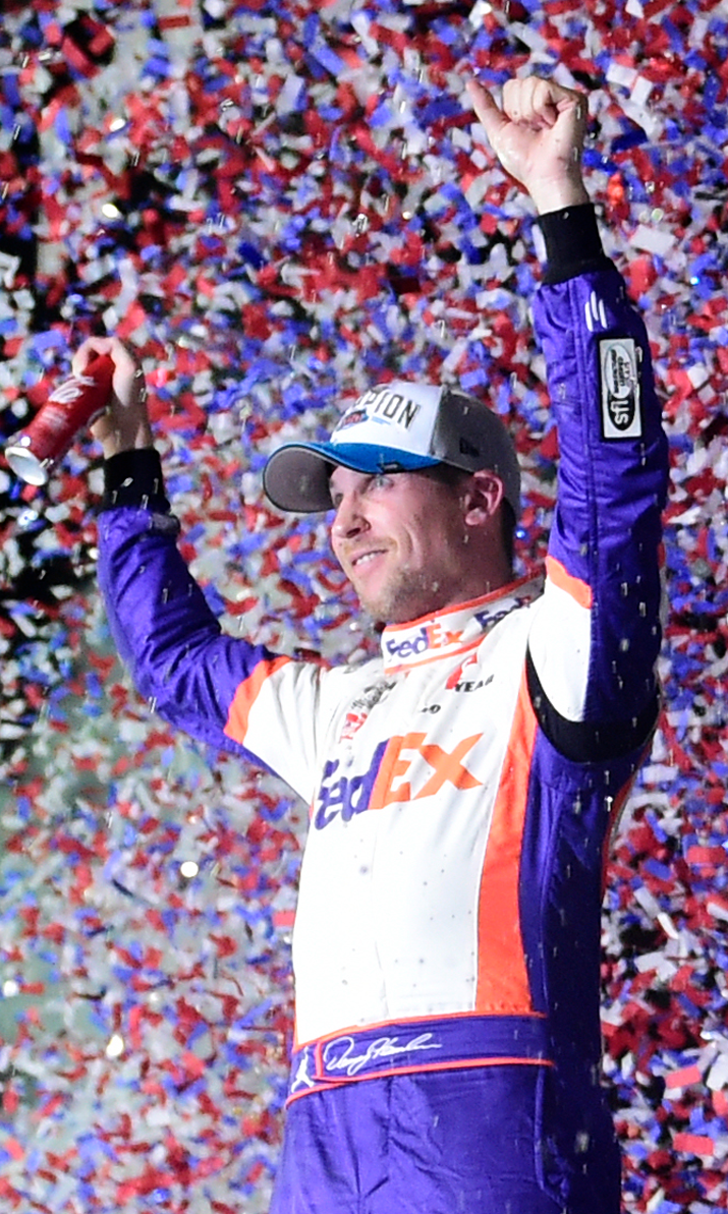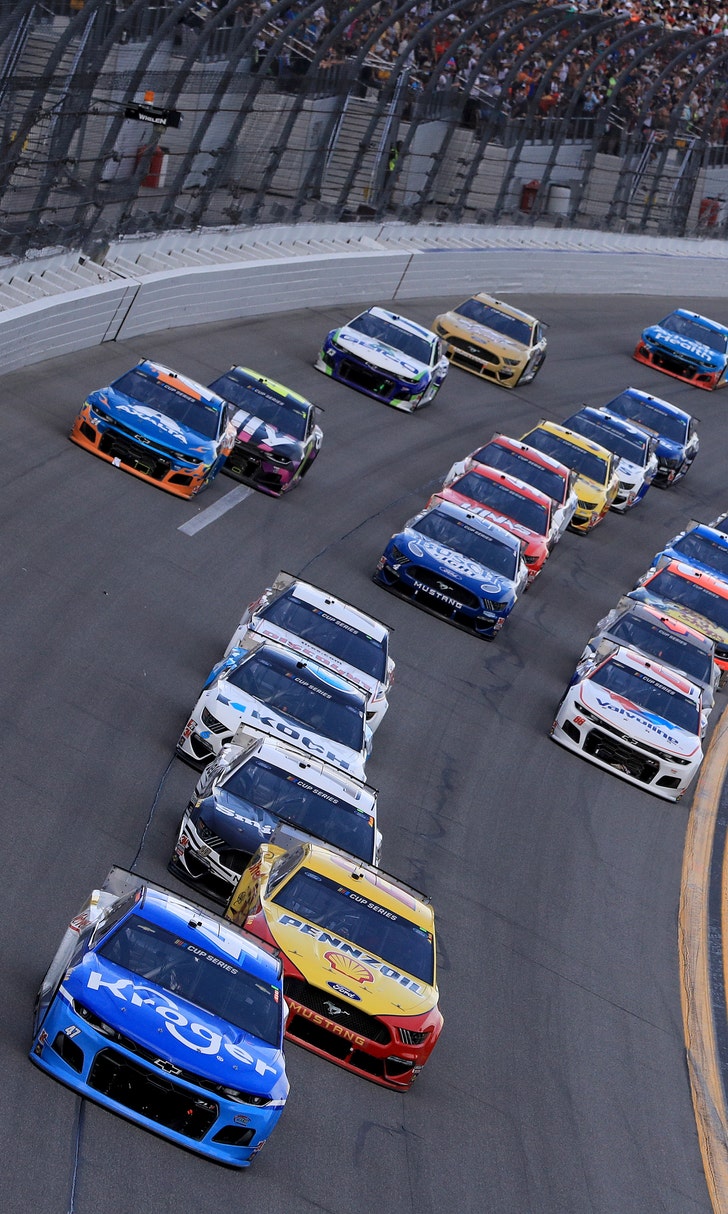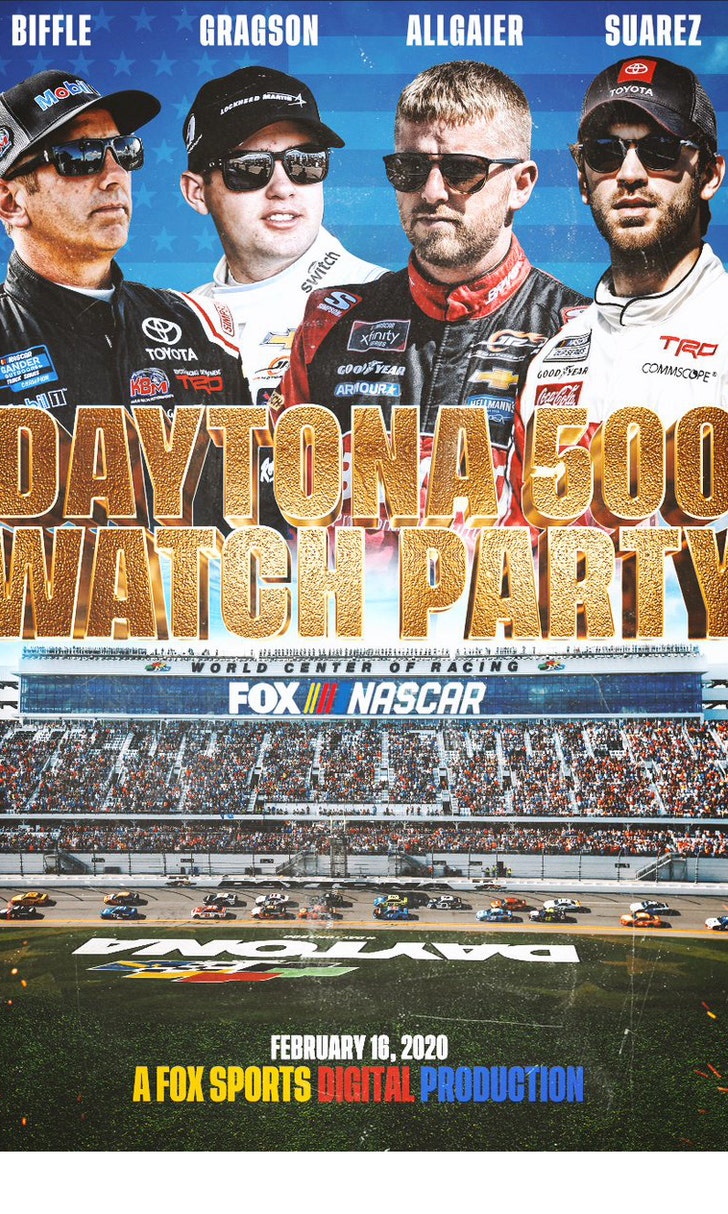 The Daytona 500 Watch Party!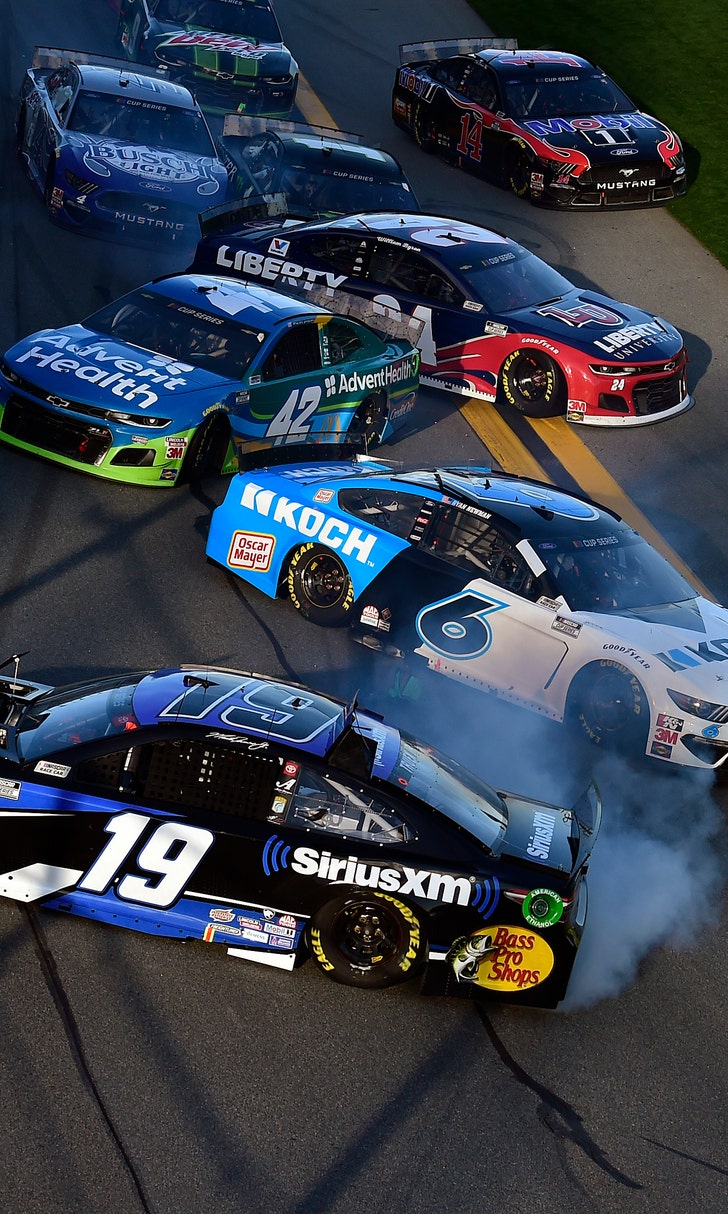 The Numbers Game At Daytona