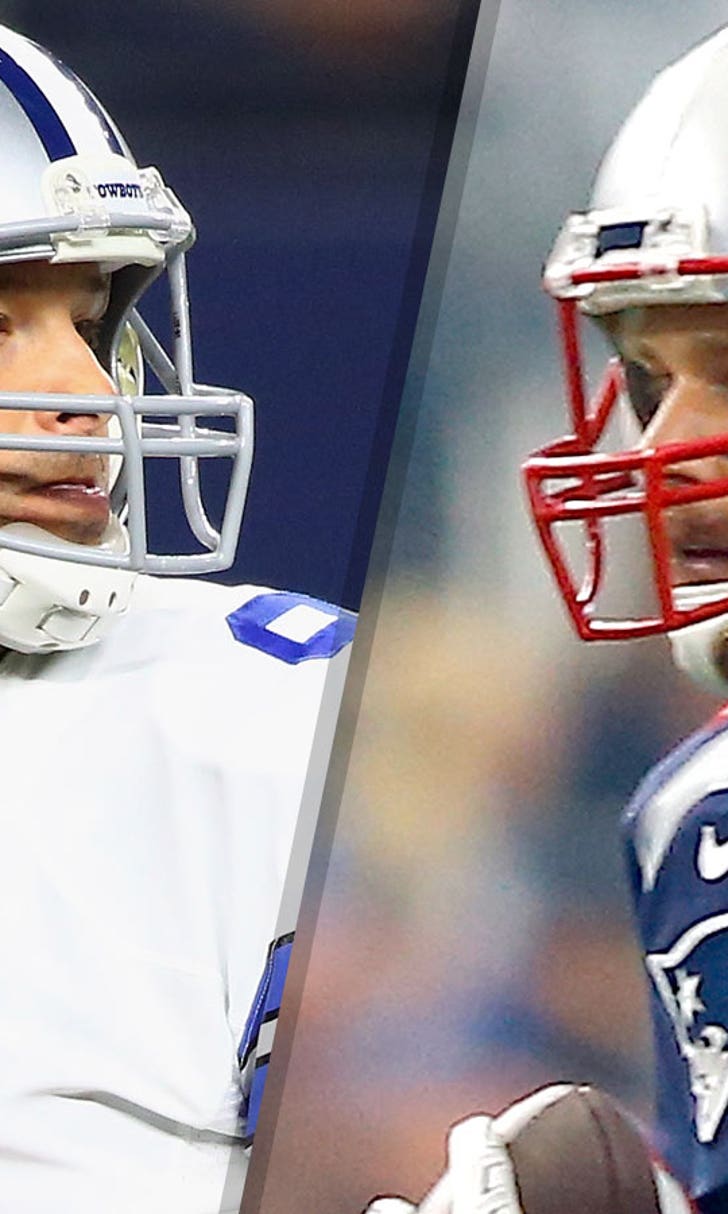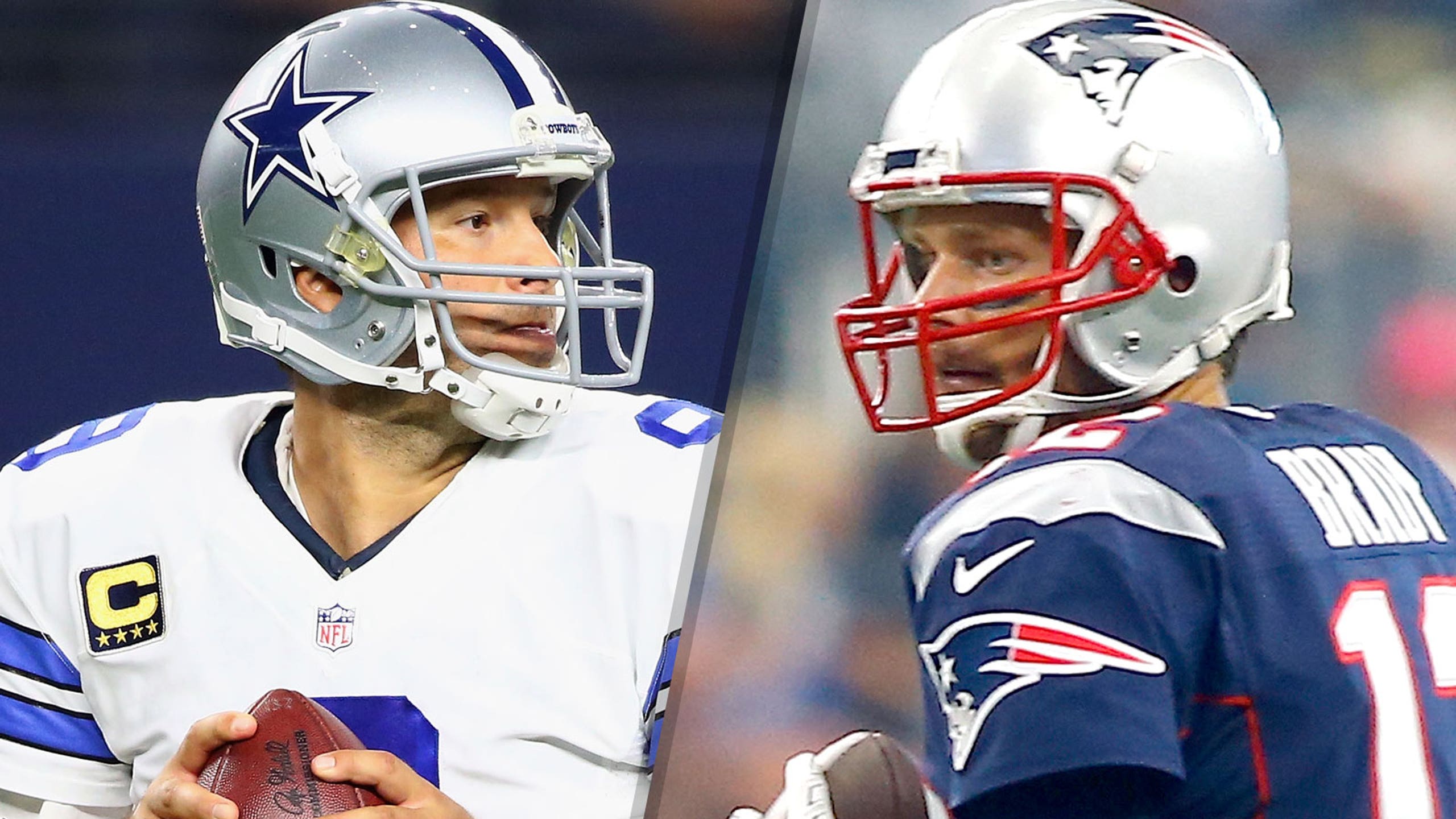 Sometimes, the hot takes write themselves.
The New England Patriots went to Dallas last Sunday and things went as expected. Tom Brady did this, Gronk did that and the Patriots cruised to a fairly easy win over the shorthanded Cowboys. No big deal, right?
Wrong! Tony Romo set social media on fire when he approached Prince Tom after the game and told him, "see you in February." For those of you who are slow, it seemed that Tony was implying that these two teams would meet in the Super Bowl.
Now that Romo has chummed the water, I'll turn it over to you dear readers. Do you think the Cowboys and Patriots will battle for the Lombardi Trophy?
Let's get to work!
UHHH, NO
Nope, as it turns out, most of you don't think we'll see this matchup in February. In fact, many of you find the concept laughable. Here is a small sample:
Another group of you feel Romo will actually be at the Super Bowl, but ...
Then another few of you answered my question with a question. I hate that.
Kevin,
Man, I just schooled you.
Sharice,
Hey, I'm asking the questions in this mailbag! But no, the sky is indeed not red. Therefore, the conclusion to draw here is that the Cowboys and Patriots will indeed not meet in the Super Bowl.
Sigh.
Pace,
Well ...
Isn't it nice to see Bengals fans with a big head? It's cute.  
Easybreezy,
There were also a couple interesting comments.
Jason,
But anything can be good in moderation. Just sayin'.
Taco,
Who wouldn't love a delicious taco? Speaking of which, here are my pointless taco power rankings.
1. Steak soft taco
2. Chicken soft taco
3. Carnitas soft taco
Mo,
If I lived in a fantasy, I would be wealthy without having to work and I would spend my days drinking vodka perriers on a deck overlooking the ocean.
OK, let's move on, shall we?
SPEAKING OF THE PATRIOTS ...
I checked New England's remaining schedule the other day and I realized this team could realistically go 16-0. I can't find one matchup where I can say, "yep, that's a loss."
I turned it over to you: Which team can stop the Patriots from running the table?
And if you're a Jets fan, the results might please you.
But there were other comments from people who don't love Gang Green.
Will,
It's just the luck of the draw. The Patriots have to play the NFC East and AFC South this season. Both divisions have been dumpster fires so far this season.
Sometimes, the stars just align.
Rob,
I'm starting to fear that Rob is right.
DJ, 
If I was Mercury Morris, I'd start sweating. 
James,
Normally, I'd say something horrible about fellow FOXSports.com NFL editor James Parziale, but I don't have time this week.
Matt,
Oh, yes. I've seen that movie before. Let me remind you how it ended:
Don't worry, Patriots fans. David Tyree has retired. You don't have to worry about that happening again.
Or ... will you?
---