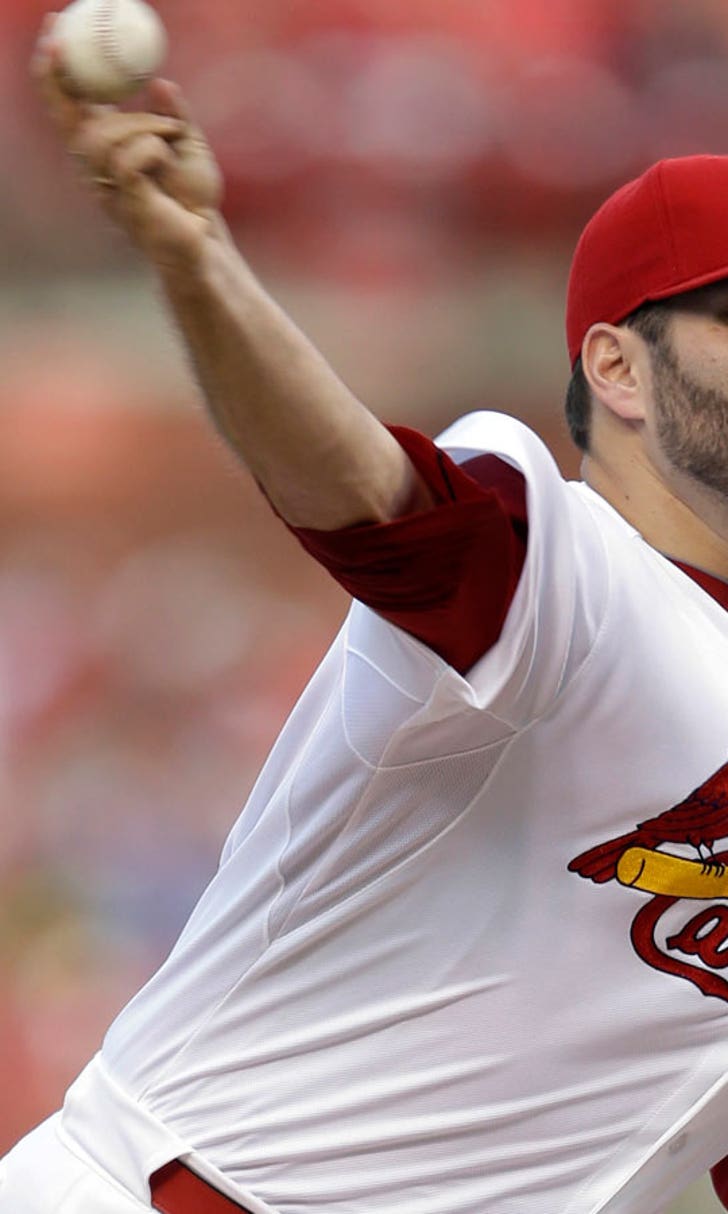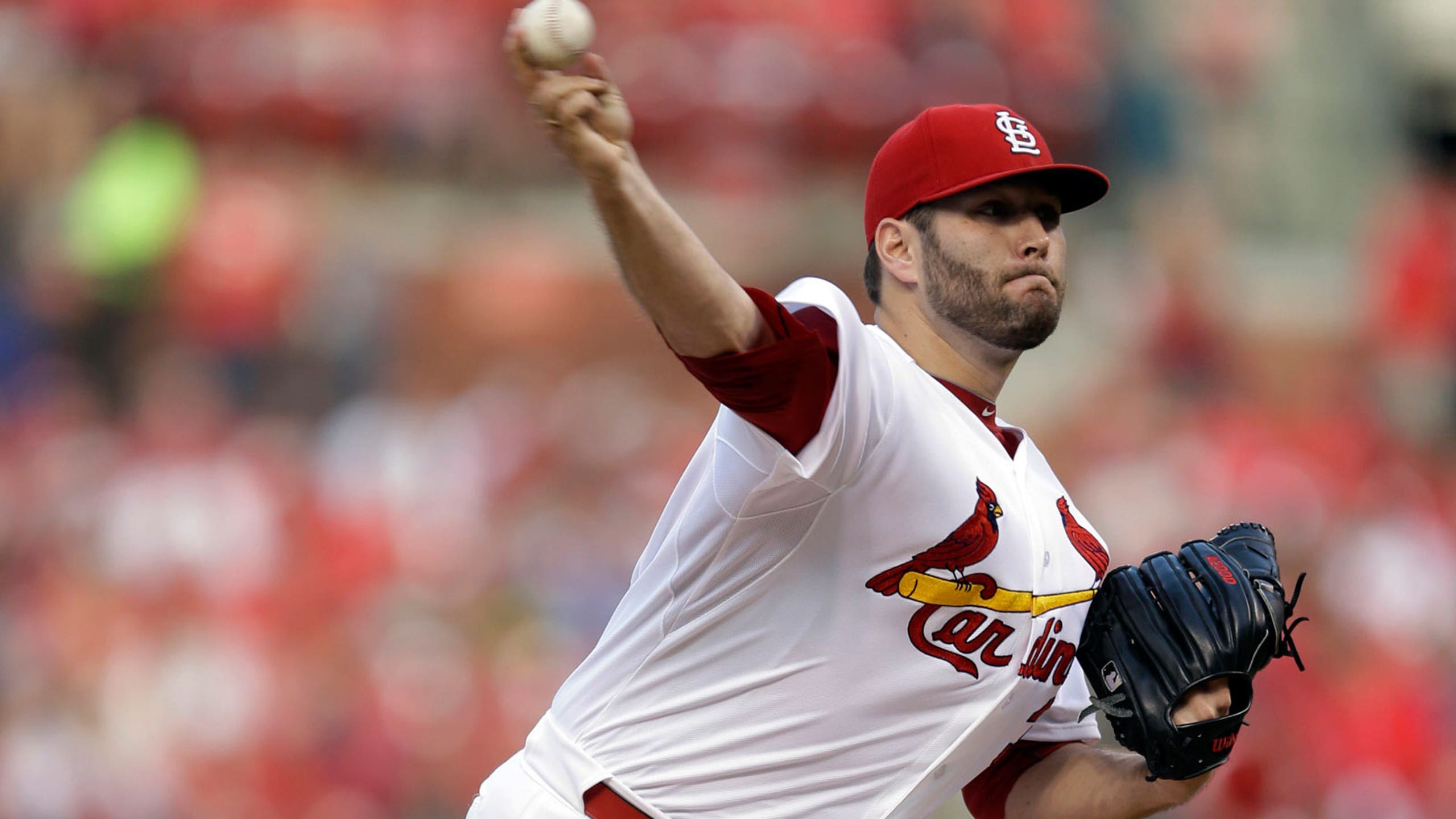 Lynn takes the mound for Cardinals' series opener vs. Reds
BY foxsports • July 27, 2015
The Cincinnati Reds sit 19 games behind the first-place St. Louis Cardinals in the NL Central and are aware contending clubs will continue calling ahead of Friday's trade deadline in an attempt to poach some of their talent.
Johnny Cueto became the first to be sold off.
The Reds allowed their most runs in six years just hours after the trade was announced and now look to avoid a sixth straight loss to the Cardinals in Monday night's series opener at Busch Stadium.
Cincinnati (43-53) was long rumored to be shopping the free-agent-to-be Cueto and pulled the trigger on a deal with Kansas City on Sunday, receiving minor league left-handers Brandon Finnegan, John Lamb and Cody Reed.
Starter Mike Leake, closer Aroldis Chapman and outfielder Jay Bruce also reportedly have been a part of trade talks and could fetch a solid return.
"We can only wish Johnny the best," Bruce said. "I try to do my best of ignoring something like this. We all anticipated this. We have to be professional and do our best."
Bruce went 3 for 5 with a three-run homer Sunday against Colorado, but his big effort wasn't nearly enough in a 17-7 loss. It marked the most runs the Reds allowed since a 22-1 loss to Philadelphia on July 6, 2009.
Cincinnati has dropped six of nine and has scored 10 runs while dropping five straight to the Cardinals (63-35) after winning the season's first meeting. The Reds were outscored 13-4 while being swept in St. Louis from April 17-19 and have lost 14 of their last 17 games there.
Matt Carpenter is 10 for 24 with two homers and seven RBIs in the season series but is batting just .111 in his last 10 games.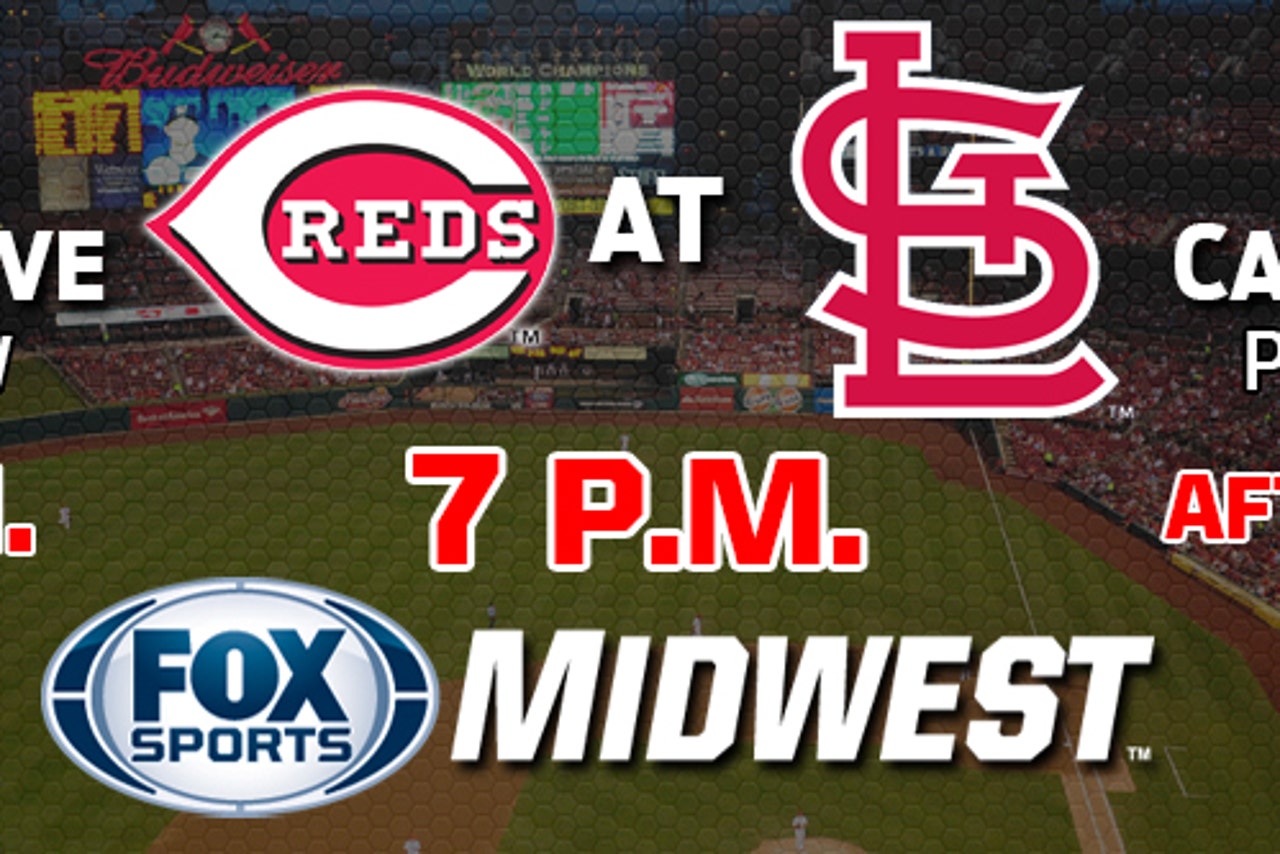 The Cardinals have scored three times in their last two and had a five-game winning streak snapped with Sunday's 3-2 loss to Atlanta. Starters have posted a 2.38 ERA over the last five, though.
Lance Lynn (7-5, 2.80 ERA) started that stretch Wednesday, allowing two runs in six innings of a 3-2 win over the Chicago White Sox.
"For me, I'm a good fastball pitcher," Lynn said. "I used four pitches (Wednesday). There was a game last time that I threw where I used two pitches. It's just whatever works. You go with it and see how they're reacting."
The right-hander hasn't been able to fool Bruce, who is 14 for 28 with three homers, two triples and a double in their matchups. Todd Frazier also has homered three times off Lynn, but he has just one other hit and 13 strikeouts in 26 at-bats.
Both homered off Lynn the last time he faced the Reds, a 7-2 loss Sept. 21 during which he gave up three runs in six innings. He'll oppose Raisel Iglesias, who gets his second look at the Cardinals.
Iglesias (1-2, 5.45) made his major league debut against St. Louis on April 12, giving up three runs in five innings of the Reds' 7-5, 11-inning defeat. He's made two starts in his third stint with the club, giving up five runs in 4 1/3 innings of a 14-3 loss to Miami on July 11 and two runs while walking four in 5 2/3 innings of Tuesday's 5-4, 13-inning loss to the Chicago Cubs.
It's unclear if the right-hander will have to face Randal Grichuk, who left Sunday after the sixth because of a groin injury. Manager Mike Matheny said it didn't appear serious but that Grichuk would be evaluated prior to this contest.
---
---