Major League Baseball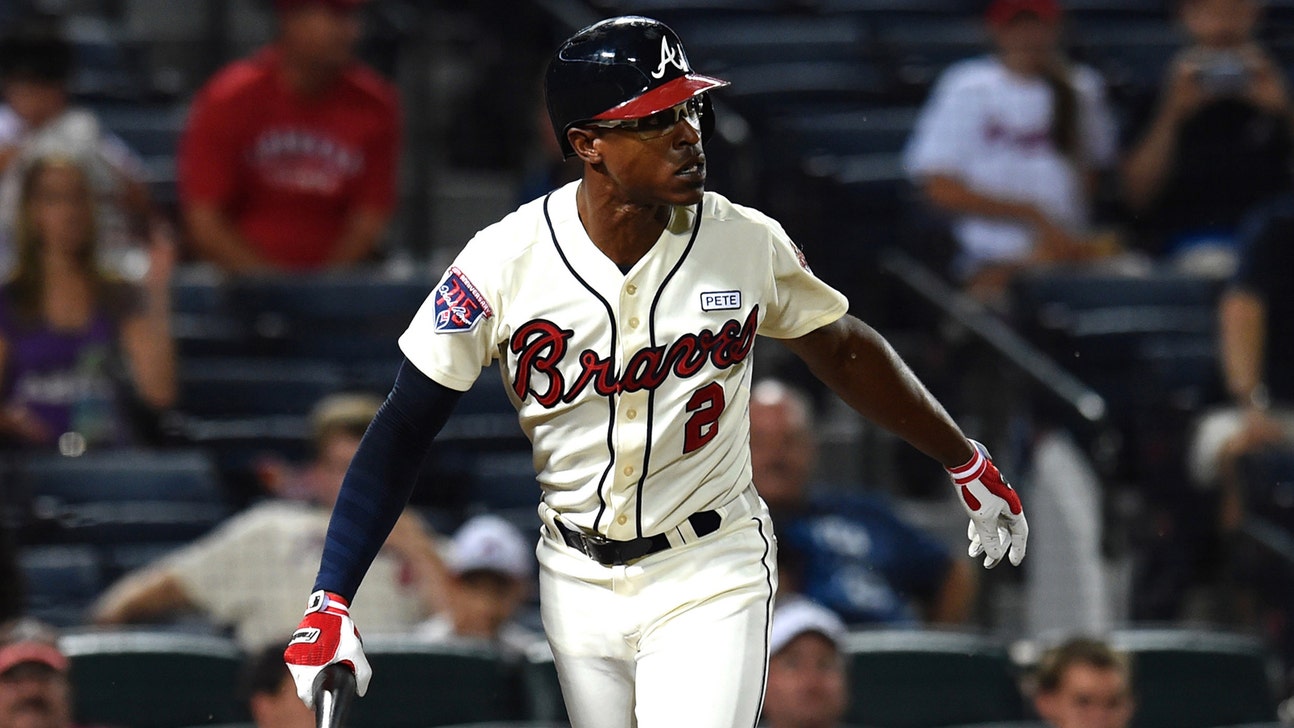 Major League Baseball
Lower HR, walk figures put focus back on Braves' strikeouts
Published
Aug. 14, 2014 12:17 p.m. ET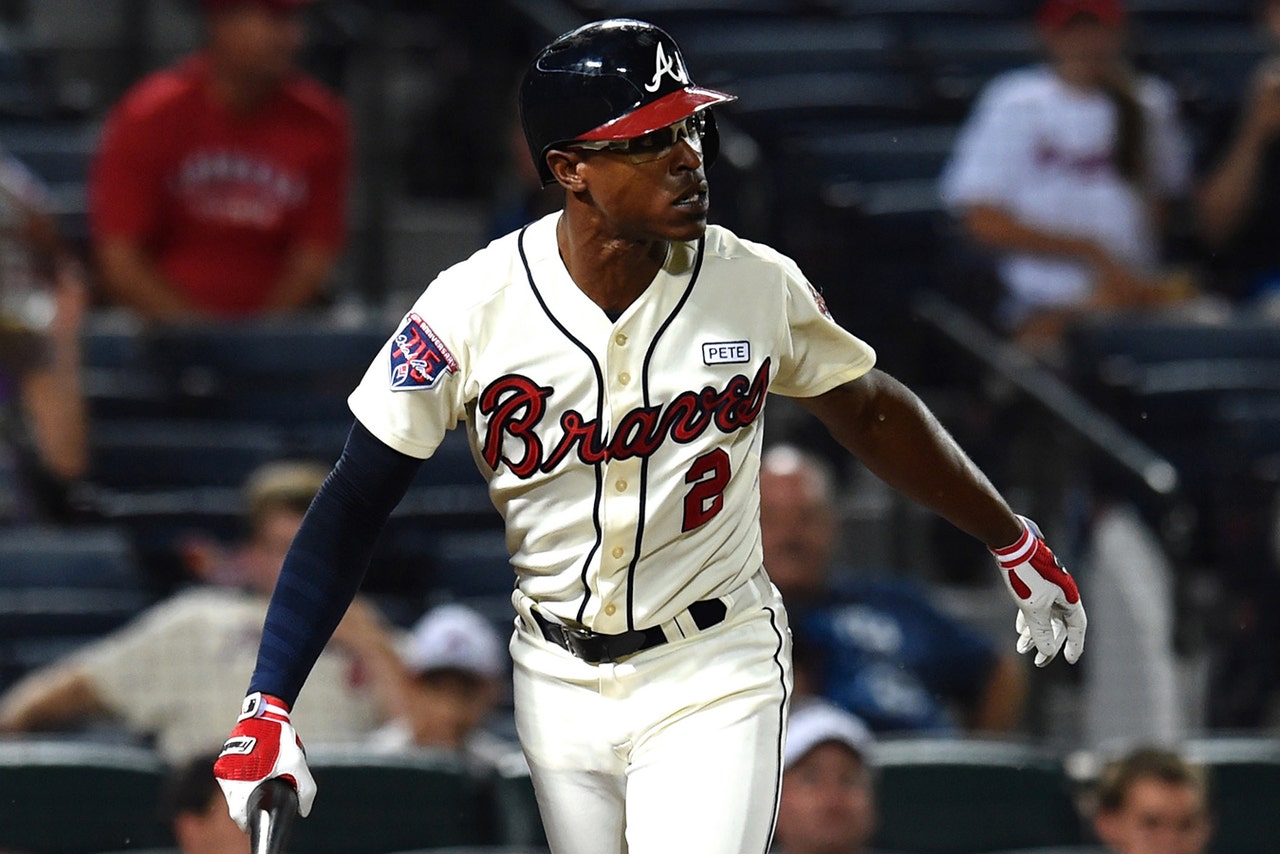 Hall of Famer George Brett walked nearly 200 more times than he struck out over his 21-year career. As he put it before last month's induction ceremony in Cooperstown, fanning was an embarrassment.
"Nobody cares if they strikeout," he said. "Back when I played, they cared if you struck out. That was a slap in the face."
That mentality has changed, largely a product of the Steroid Era and the home runs the came with it. Using Baseball-Reference's Play Index, the 17 highest strikeout seasons for individual players since 1901 have all come since 2004, and in 15 of those years the hitter produced at least 28 home runs. Just twice in those 17 campaigns did the batter hit at or above the MLB average for that season.
The message: strikeouts can be overlooked when homers, walks and advancing runners, offset them.
Which brings us to the Braves.
After breaking the franchise record for K's in each of the last three seasons -- which currently stands at 1,384 -- Atlanta is on pace for 1,381 in 2014 and B.J. Upton, with a MLB-high 149, is in line to break Dan Uggla's Braves mark of 168 set in '12.
In all, the lineup has three of the top 11 strikeout victims in baseball with Upton, left Justin Upton (125) and Chris Johnson (123). Johnson's total is already six more than he had a year ago and Freddie Freeman sits eight shy of the 121 he posted in '13.
"I know these guys work at it. We're not teaching them to strikeout, I'll tell you that much," said manager Fredi Gonzalez. "It's hard to keep the line moving when you sprinkle in a hit or a walk and have a strikeout in between there. It's hard to score runs that way."
A year ago on its way to a National League East title it wasn't an issue that the lineup was striking out at a 22.6 percent clip, because the Braves led the NL in home runs (181) and was sixth with an 8.8 percent walk rate. But this season, the home runs aren't there, as Atlanta sits 20th with 95 and it is walking less frequently (7.9 percent, 14th in MLB), making an equal K rate that much more alarming.
It further magnifies things when an offense is scoring 3.2 runs per game since the All-Star break (27th) and has gone 9-16 in that span, as the Braves have. The players themselves feel a sense of urgency that can only add to the problem, and create further strikeouts. Case in point: Atlanta has struck out 11.7 times over the past four games, up from its season average of 8.5.
"Everybody wants to do well, everybody wants to get the hit, wants to pass the torch, take the walk and move somebody over or what have you," said Jason Heyward, whose 16 percent K rate is the third lowest among Atlanta's everyday players. "Sometimes those situations don't come about and you have to go up there and get a hit. You have to press."
Gonzalez often points to sabermetrics on the topic of strikeouts, where they are tolerated and are less detrimental than, say, hitting into a double play. But Ks have simply cost the Braves productive outs this season.
The MLB average for productive outs is 32 percent, a figure Atlanta is below at 30 percent. While it is middle of the road as far as scoring runs with a runner on third and less than two outs (hitting the average of 51 percent), the Braves are 29th in opportunities at 102, just one more than the 30th-ranked Giants.
"I've always said this when people talk about 'an out's an out:' a strikeout's just an out," Gonzalez said. "I think there are productive outs in the course of a game and in the course of a season, and a productive out is when you advance a runner, you get a runner in from third, whether it's a sac fly or when they're playing the infield back. Those are productive outs.
And a strikeout in those situations is not a productive out, even though they count the same. That's where I stand on that."
There are positives amid the Braves' strikeout numbers, with Andrelton Simmons' 9.1 rate the sixth-best in baseball and Tommy La Stella, at 11.3, is a major upgrade over his predecessor at second base (Uggla at 27.6).
But those two are near exceptions to the game plan and these Braves aren't built to consistently play smallball. There's is an approach predicated by power numbers and walks and rekindling that may be the difference between catching the Nationals in the NL East.
---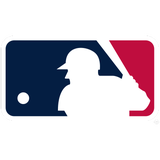 Get more from Major League Baseball
Follow your favorites to get information about games, news and more
---