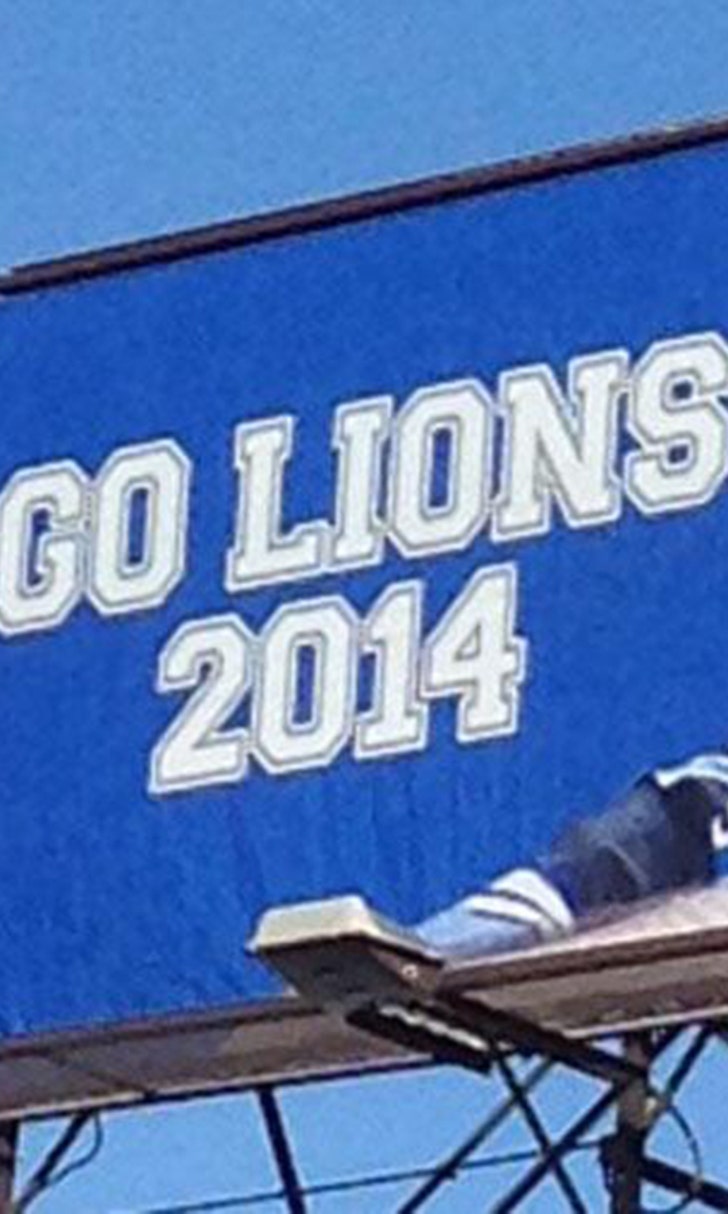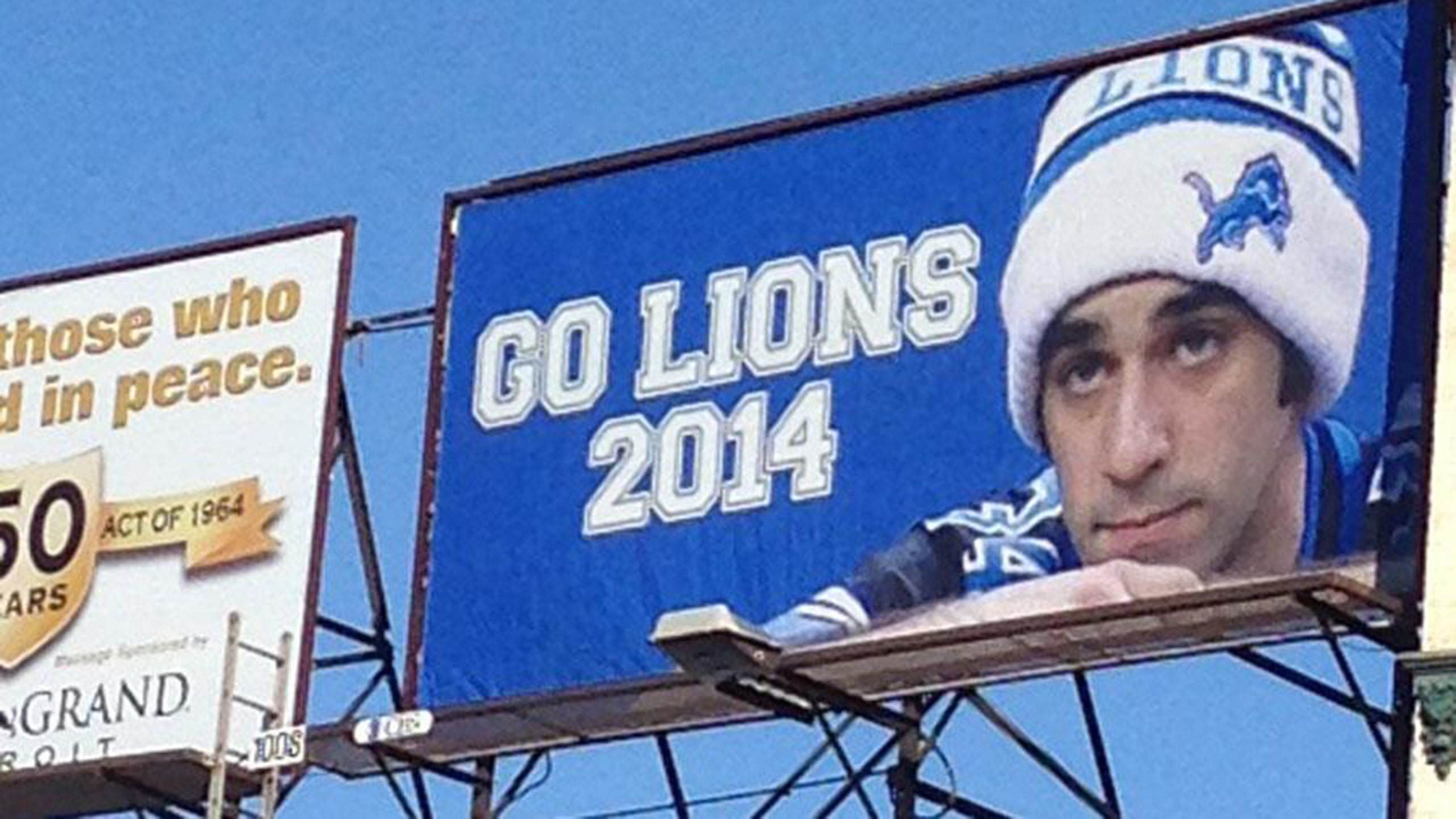 Lions fan finds out the source of mysterious Detroit billboard
BY Sid Saraf • February 21, 2014
It just goes to show ... never trust your father.
Mild-mannered Detroit man Niko Vlahakis was minding his own business one day in January when suddenly he came across this billboard:
That's his face up there. Weird, right? How the heck did that happen?
"When I first saw it, I was shocked. After a long day at work and getting a beer, I turned the corner and was speechless," Vlahakis said in an interview with the Huffington Post. "I definitely needed another beer after that. ... Every day when I come to work I have to see myself."
Vlahakis didn't find out the truth until he called his father, Steve, to tell him about the billboard. That's when the elder Vlahakis burst into laughter. Apparently, Steve and his buddies leased the billboard space from CBS Outdoors and put it up near Niko's job as a practical joke.
---
---