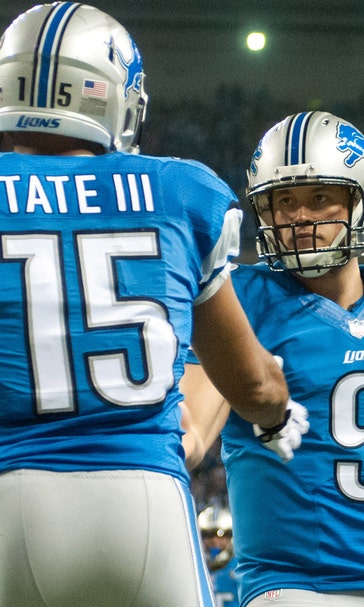 Lions aim for Super Bowl, not mediocrity, coming off 11-5 season
July 2, 2015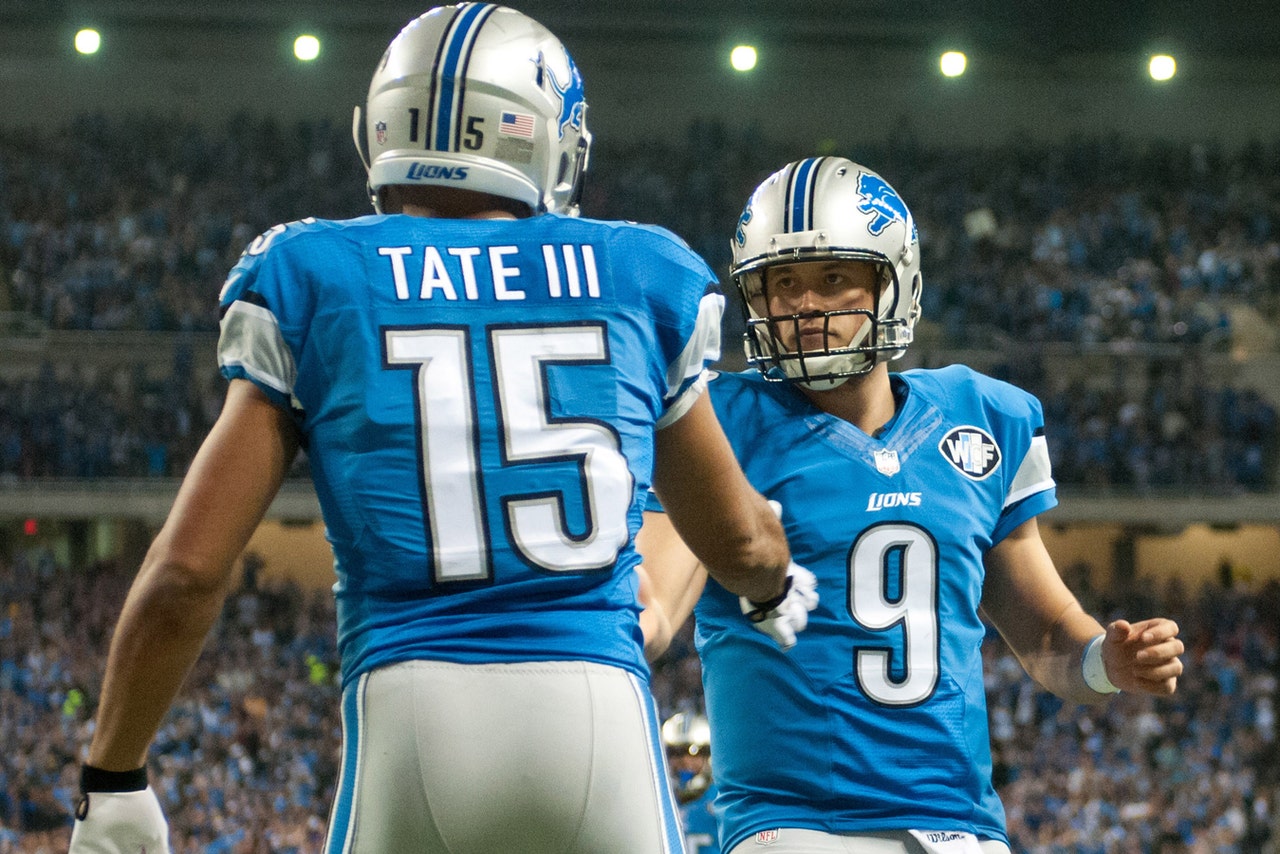 The Detroit Lions will return for the start of training camp in one month and then try to do something they've never done in the franchise history.
The Lions have never had double-digit victories in back-to-back seasons.
Just three years ago, they plummeted to four wins after finishing 10-6 and going to the playoffs the previous season.
There are other similar examples of crashing the year after a big season. The Lions went from 12 victories in 1991 to five in 1992. They won 10 in 1995 and five in 1996. These types of falloffs go back several decades, including following up their 11-3 season in 1962 with a 5-8-1 record in '63.
On those rare occasions where the Lions go up, they have a knack for quickly going down.
This time, they're coming off an 11-5 season that led to a wildcard playoff bid, only to lose in the opening round at Dallas.
By Lions' standards, it was a fabulous season.
But by safety James Ihedigbo's standards, it wasn't nearly enough. He played on a Super Bowl champion in Baltimore.
"That's not our goal," Ihedigbo said of the wildcard berth. "Our goal is to win championships. We want divisional championships. We want conference championships. We want Super Bowls.
"So us making the playoffs last year, although we had a good season, it wasn't a great season.
"That's our benchmark," he said of the Super Bowl. "Everything we do is toward that goal."
The Lions are one of just four NFL teams who have never played in the Super Bowl. Two of the others are expansion teams -- the Jacksonville Jaguars (joined league in 1995) and the Houston Texans (2002).
The other is the Cleveland Browns, who actually won a Super Bowl after moving to Baltimore and becoming the Ravens, only to reclaim their original name with another expansion franchise in 1999.
So, in reality, no team has been around longer without playing for the Vince Lombardi Trophy than the Lions.
For this year's team, especially considering the loss of All-Pro defensive tackle Ndamukong Suh, it's probably an unrealistic thought once again.
Nevertheless, they will think it because you don't achieve greatness by aiming for mediocrity.
"That's everybody's team goal, there's no question about it," quarterback Matthew Stafford said when asked about the Super Bowl dream. "But you've got to make incremental steps. You've got to set goals that are attainable each day. If you just have a long-term goal with no plan to get there, it's not going to be successful.
"We develop a plan, talk about it day in and day out on how to get better. And if you're playing your best football at the end of the year, you give yourself a good chance."
Shortly after the Lions' season ended with a crushing, controversial 24-20 loss to the Cowboys on the night of January 4, receiver Golden Tate challenged his teammates to make a major commitment during the offseason.
"What we can control is the type of offseason we can have," Tate said in the locker room at AT&T Stadium. "What are you going to do to better yourself and put this team in a position to win and not let this happen? We need to remember what this feels like and try to not let it happen again.
"We have the pieces to be special. That said, go out and try to have the best offseason. Challenge yourself to have the best offseason to help our team to be in a position to dominate next year, to win the division, to get that home (playoff) game."
During the team's mandatory mini-camp two weeks ago, Tate said he likes he's seen.
"As a whole, we look better," he said. "We look more complete.
"We don't need to change our identity. We just need to get a little bit better, convert one or two more third downs, have one more stop."
Despite high expectations for the first year in offensive coordinator's Joe Lombardi's system, the Lions ranked 22ndout of 32 teams in scoring, 19th in total offense, 12th in passing and 28th in rushing.
Tate said that during the offseason practices, the Lions' offense was "night and day" from last year at this time when they were just adjusting to the new system.
He thinks the second year could be much different.
For one thing, Tate is confident that tight end Eric Ebron, the 10th pick overall in last year's NFL Draft, will have a breakout season.
The prediction came after seeing Ebron making one-handed catches "like it was no big deal" during a solid mini-camp performance.
"He knows he can be a force for this team," Tate said. "We expect that. I can't wait to show him off. I'm excited for a big year from him. He's matured a ton.
"He's going to make it easier on the rest of the offense."
So much so that Tate expects the Lions to become a pick-your-poison type of offense to try to defend.
"I don't know how you can guard myself, Joique (Bell), Megatron (Calvin Johnson), (Matthew) Stafford, our young fella Ameer (Abdullah)," Tate said. "It's going to be a tough time (for opposing defenses).
"We can't wait to get to camp. We expect big things out of ourselves. We don't want to let this city down."
---
---