Kings and Ducks face off Thursday
BY foxsports • April 7, 2016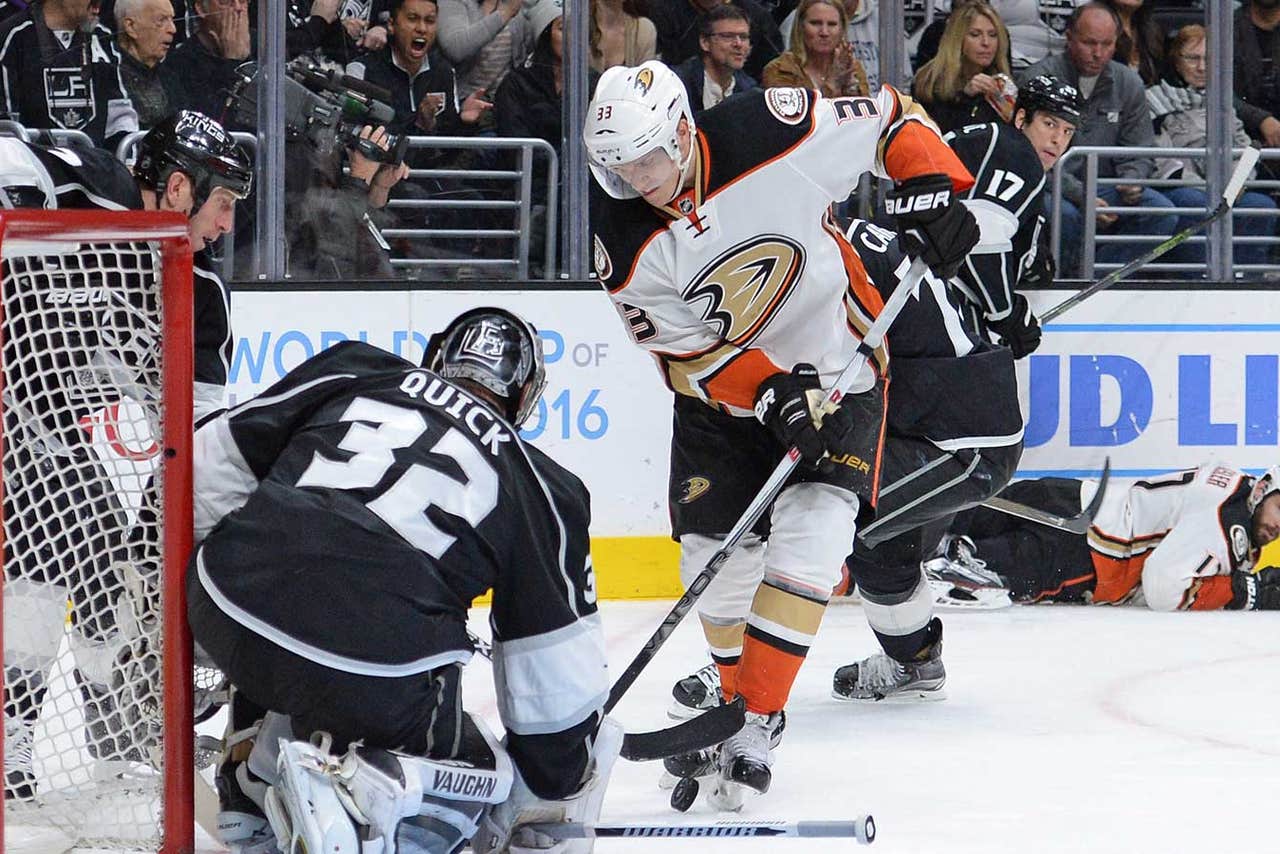 Anaheim's victory in Los Angeles a month ago gave the Ducks sole possession of first place in the Pacific for the first time all season, an accomplishment that seemed unlikely considering the sizable deficit they faced not long before.
Another victory Thursday night at Staples Center would be a major step toward finishing atop the division.
The Ducks (44-24-11) have won the last three meetings with the Kings (47-28-5), who held a 16-point advantage Jan. 20. Anaheim stormed back and went 5 for 7 on the power play over a 4-2 home win over Los Angeles on Feb. 28 and 3-2 victory March 5.
It could have clinched the division with a win over Winnipeg on Tuesday and a regulation victory in this contest, but the Jets scored with less than four minutes in the third before winning 2-1 in overtime. The Kings then forced a tie at 99 points with a 5-4 overtime win at Calgary that night.
"Having a lead late in the game like that, we'd like to close it out," captain Ryan Getzlaf said. "You're not going to win them all, but we would've preferred to have two points. We have to get ready for the next one now."
Anaheim has a game in hand and can put the pressure on the Kings with any kind of victory Thursday even though Los Angeles holds the first tiebreaker with more regulation and overtime wins. The Ducks would need two points over their final two in order to win the Pacific with a victory in overtime or a shootout, but a regulation win would require them to pick up just one.
They have won 11 of the last 14 regular-season meetings with the Kings and are 6-0-1 at Staples Center since the start of 2013-14, but Los Angeles can put itself in the driver's seat with a regulation victory in this one.
If the Kings win before overtime, they'd have a chance to wrap up the Pacific with a victory in Saturday's season finale against visiting Winnipeg despite having lost six of their previous eight before beating the Flames.
Jeff Carter scored 40 seconds into overtime after Kris Versteeg tied it with 35.1 seconds left in the third. Milan Lucic scored twice and Anze Kopitar had a pair of assists.
"We've been struggling (to get points) the last few games, and it's nice to get them, especially to come back like that at the end," center Vincent Lecavalier said. "It's good to get the two points and go home, practice and be ready for our next game."
Even if the Kings don't wind up winning the division, returning to the playoffs is satisfying in itself. Another victory would set a franchise record a year after they missed the postseason, a major disappointment after they won their second Stanley Cup in three seasons in 2013-14.
Winning out would give Los Angeles 103 points, which would be its most since setting a team record with 105 in 1974-75.
"You get 47 wins in a year and your goal going into the year is to try and get 100 points, and we're that close," coach Darryl Sutter said. "That's pretty good for a team that didn't make the playoffs last year."
Jonathan Quick rested against Calgary and will get the start in this one. He has a 3.62 goals-against average while starting each of the previous four meetings with the Ducks, though.
John Gibson has a 1.45 GAA over his last five starts and continues to get the majority of the work with Frederik Andersen nursing a concussion. Gibson has a 2.20 GAA while winning four of his five regular-season starts against the Kings.
---
---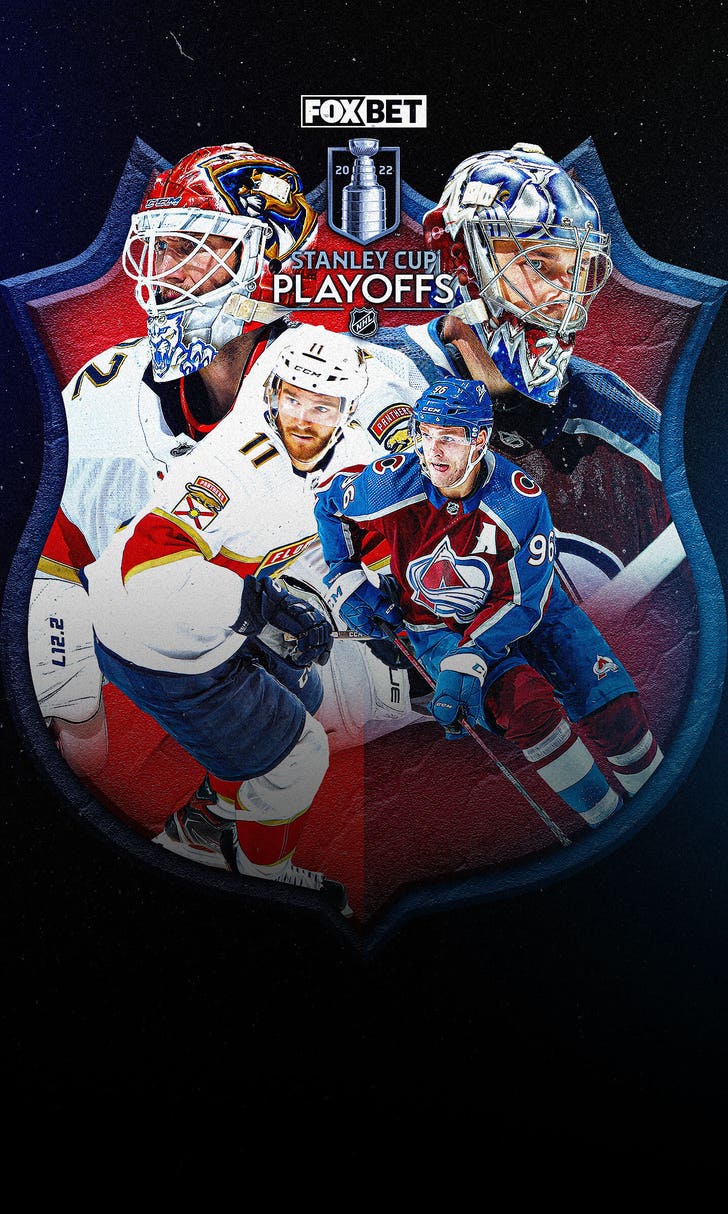 NHL odds: Conference semifinals odds, results, picks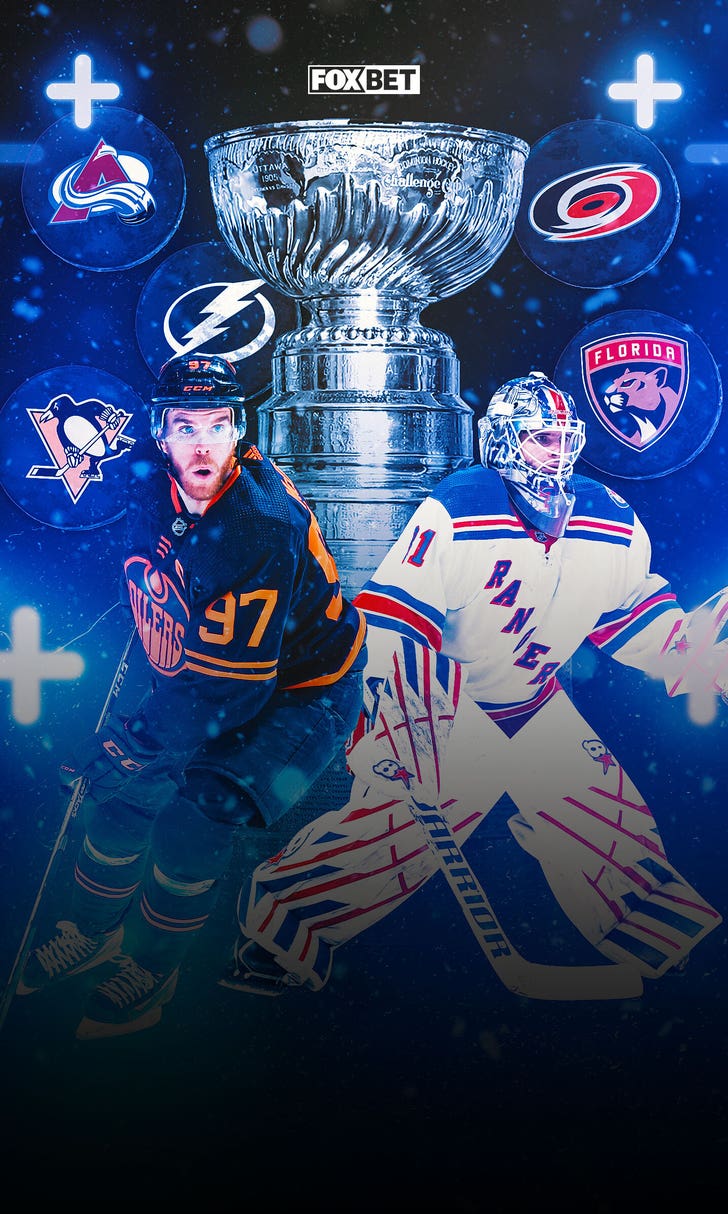 NHL odds: How to bet hockey games, lines for Stanley Cup