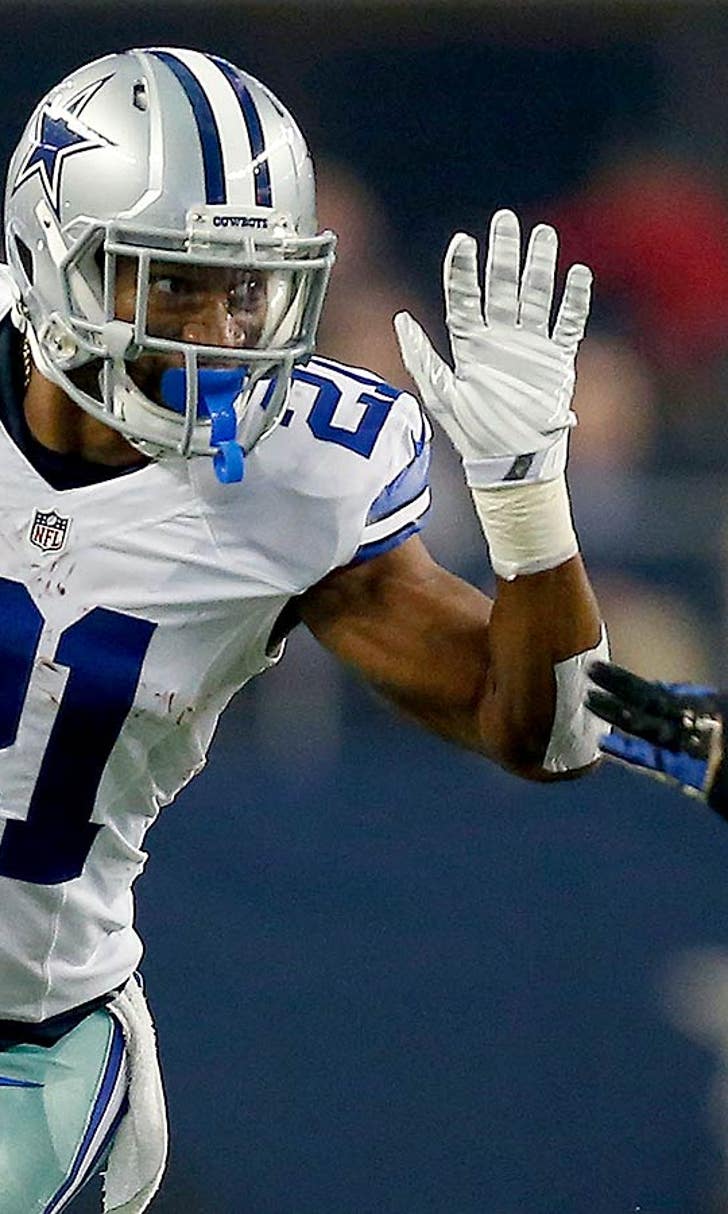 Jerry Jones: Randle has potential to be Cowboys' No. 1 RB
BY foxsports • July 29, 2015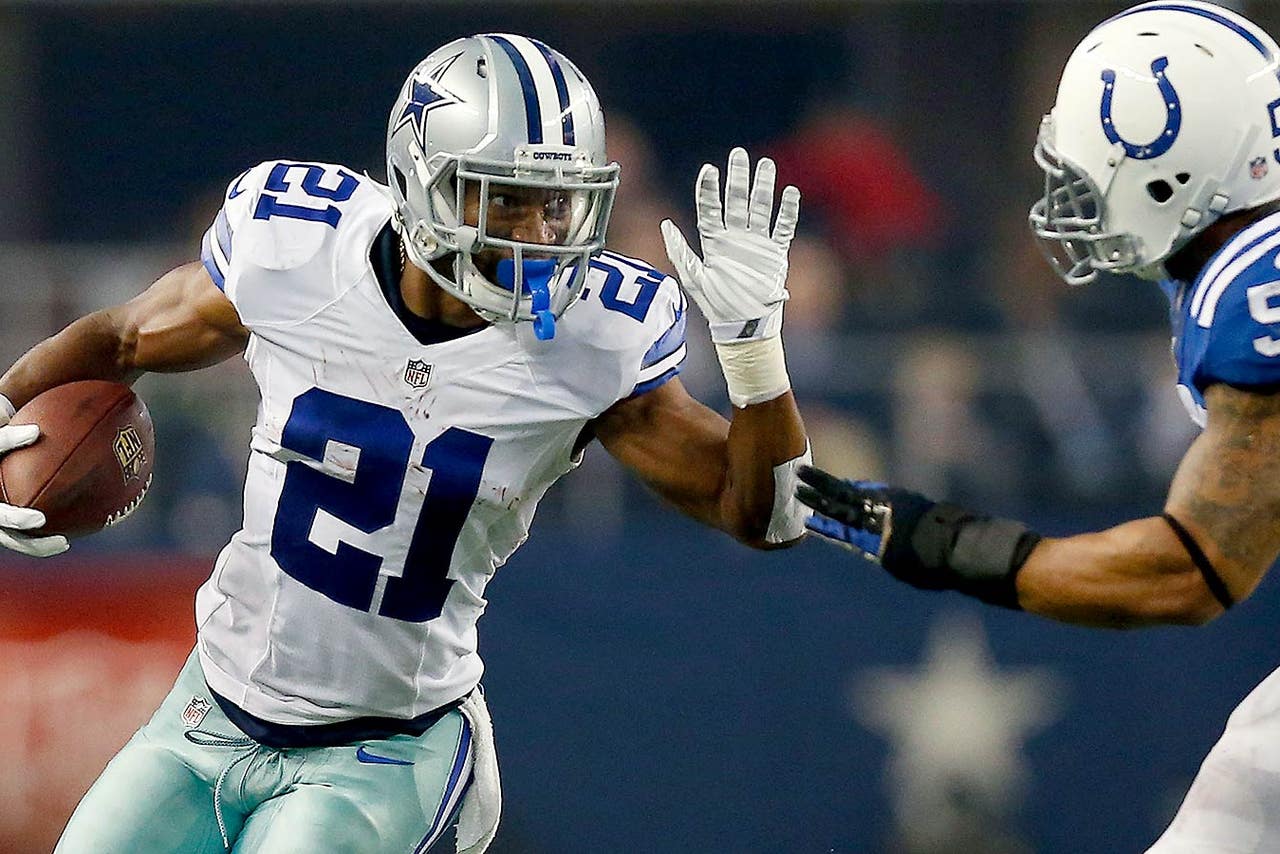 The questions at running back aren't any clearer for the Dallas Cowboys, but they're about to start getting answered.
Cowboys officials, headed by owner/general manager Jerry Jones, held the introductory press conference for their 2015 training camp on Wednesday. One of the predominant topics of the day was familiar for anyone paying attention this offseason.
For all the rest of their additions, this year's Cowboys are tasked with replacing the 497 total touches and 2,486 all-purpose yards (2014 regular season and playoffs) left behind by All-Pro DeMarco Murray. To hear it from Jones, there's no shortage of talent already on the roster, headlined by Joseph Randle.
"He has the potential to be the kind of back that would step in there and be a No. 1 back," Jones said. "If he were not here, then I wouldn't feel as good as we go into the season about what might happen."
That could serve as an early hint about who might get the lion's share of the carries. But there's also the offseason addition of Darren McFadden, who team officials are optimistic can rejuvenate his career behind an All-Pro offensive line in Dallas. 
"To some degree, that's the kind of back -- if you add those two together -- that we had in Murray," Jones said. "I think these guys, when you add potential, they give you some of that same potential, both physically as well as their opportunity and their experience to get us there."
That's obviously the hope among the Cowboys' camp. But there were plenty of questions about the alternative -- what if there isn't an established order at running back as the season draws nearer? Are the Cowboys willing to add to the position, even potentially from oft-discussed names like Chris Johnson or Ray Rice?
As enticing as that might sound, Cowboys executive vice president Stephen Jones said there's typically a reason why established free agents are still available this late in the year.
FOX SPORTS DAILY
COWBOYS EDITION
Cowboys News To Your Inbox!
*By clicking "SUBSCRIBE", you have read and agreed to the Fox Sports Privacy Policy and Terms of Use.
"Obviously, you look at players, whether it's a Ray Rice or Chris Johnson, someone who has had success -- it doesn't necessarily mean that success is going to keep going," he said. "There may be a reason, when they've been wildly successful, that they're out there."
That said, it's far too early to rule anything out. It's entirely possible Randle and McFadden can shoulder the load, along with third running back Lance Dunbar. Or, a month from now, perhaps a new name could be in the mix.
"We're very convinced that the right way to go is through the draft with young football players, and at the end if we need to make a move to make our team better and we feel like we're not where we need to be at a certain place, then I could certainly see us making a move late in camp or right before the start of the season," Jones said.
MORE FROM FOX SPORTS SOUTHWEST: 
- PHOTOS: Cowboys Cheerleaders Auditions
- Ranking NFL quarterback salaries
- Oldest player on every NBA team
- College football's highest paid coaches in 2014
---
---