A.J. Green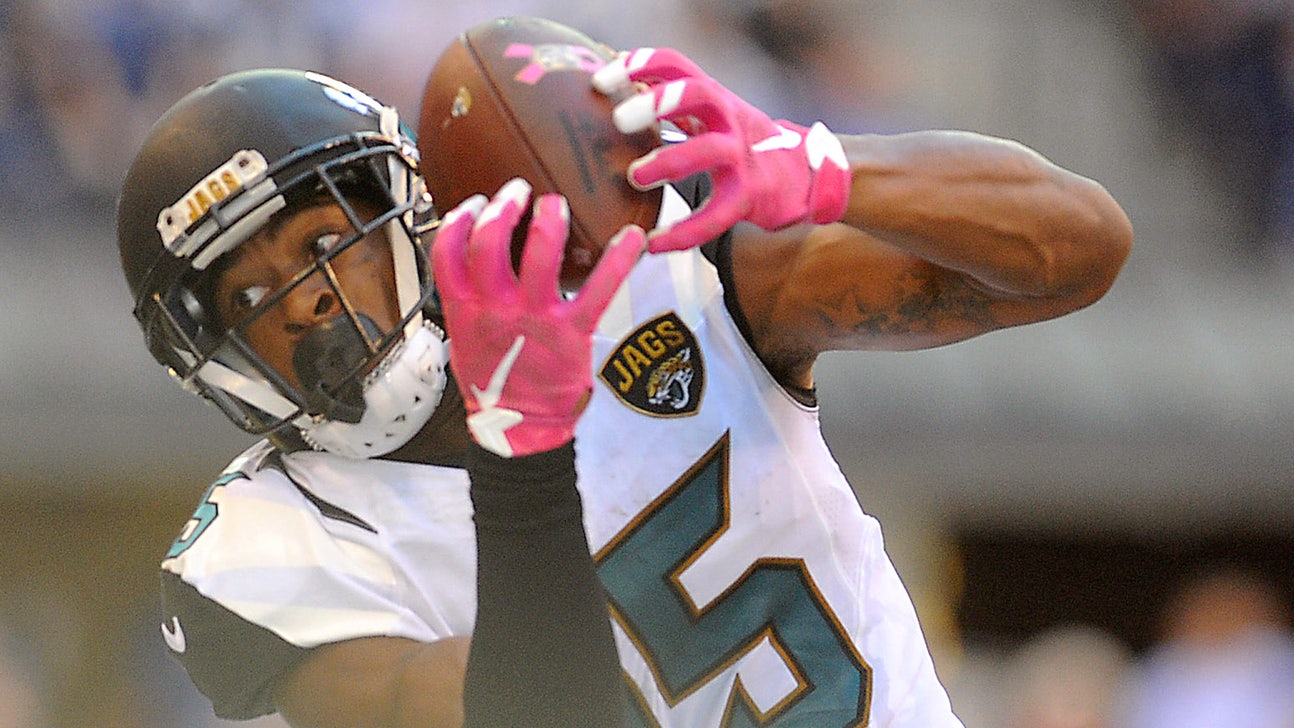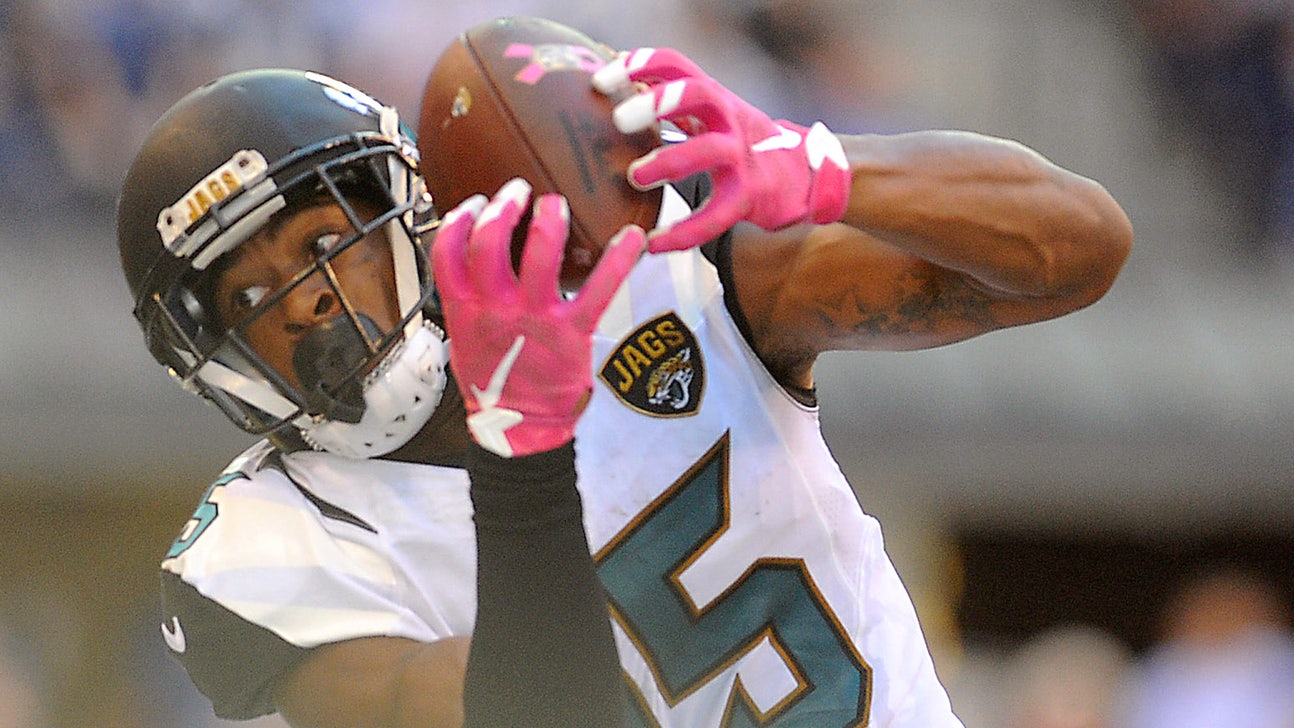 A.J. Green
Jaguars' Allen Robinson, Jets' Decker top red zone fantasy touchdown targets
Updated
Mar. 4, 2020 1:36 p.m. ET

For whatever reason, when I hear the phrase "red zone targets and touches" and apply it the 2015 fantasy football season, one name comes to mind: T.J. Yeldon. What makes the reflex all the more odd is I didn't own one share of Yeldon last season.
Although he was the Jaguars' lead back in his rookie season Yeldon was a tragic tale in the red zone. The team often trailed and may have played from behind in the second half from time to time, but it appeared from the outside looking in that the Jags' went out of their way to avoid using Yeldon inside the 10 yard line. And the data backs it up as he finished with only four carries for (-1) yard inside the 20 yard line last season. Jacksonville inking free agent Chris Ivory is a perceived attempt to pound the ball when close to the goal line, but the proof will be in the pudding.
Blake Bortles finished second in red zone pass attempts last season and I truly believe he'll remain in the top five in 2016. He targeted Allen Robinson nearly 24 percent of the time, Allen Hurns 14 percent of the time and Julius Thomas 11 percent of the time for nearly half of the red zone touches and targets.
Note: above Red Zone data courtesy Pro-Football-Reference.com
Back in 2010, fantasy wide receivers who led the league in red zone touchdowns were guys like Greg Jennings, Dwayne Bowe, Hakeem Nicks, and Mike Sims-Walker – all finished with seven scores. Robinson's 12 touchdowns were a league high when reviewing 2010-2015 red zone stats. The addition of Ivory, steady improvements on defense and defensive coordinator coverage adjustment on A-Rob lead me to believe his RZ efficiency has peaked, but can remain in the same realm because, well, he's a legit WR1. Only a couple tight ends, Tyler Eifert and Delanie Walker, finished with a higher catch percentage than Robinson among those receivers (WR/TE) with 15-or-more attempts.
Larry Fitzgerald's red zone efficiency and nose for the end zone in 2015 is fascinating considering his 2016 fantasy draft ADP (yes, it's June) is WR-28 according to FantasyFootballCalculator.com a season after finishing WR10 in points scored (standard). Fantasy owners tend to dislike veteran receivers on the high side of 30 years old. I'm not making the argument Fitz will be a Top 10 receiver in 2016, but think he's undervalued.
Eric Decker was targeted on 36.8 percent of the Jets' red zone pass attempts last season. His and Brandon Marshall's upper-tier fantasy value hangs in the balance until Ryan Fitzpatrick decides whether or not to re-sign with the Jets. If Geno Smith, etc become the starter, Decker and Marshall become the "somebody's gotta catch the ball" options on draft day. Not a great look.
Note: above Red Zone data courtesy RotoWire.com
A couple names to note who didn't make the touchdown league-leaders are the Eagles' Jordan Matthews, Lions' Golden Tate and Packers' Randall Cobb. Matthews hauled in nine of 14 red zone passes with five touchdowns. Tate, whose role will change after Calvin Johnson's retirement, caught 11 of 17 red zone passes with six touchdowns. Cobb saw 44 percent of the red zone targets with Jordy Nelson out in 2015. For comparison, Cobb and Nelson both saw 25.8 percent of Aaron Rodgers' targets during the 2014 season.
Part of me wants to go all-in on DeAndre Hopkins as my WR1 in the first round, but Brock Osweiler uncertainty and my belief that Lamar Miller is a higher grade fantasy running back than what we saw in Miami has me nervous. The hesitation seems silly when we know Hopkins finished third in receiving yards (1,521 yards), sixth in touchdowns among receivers (11) and led the league with 53 percent of red zone wide receiver targets according to RotoWire.com data.
Osweiler and Miller notes aside, think about how dependent Brian Hoyer, Ryan Mallet, T.J. Yates, and Brandon Weeden were on Hopkins. He buttered the bread and clichéd the other clichés. Hopkins bailed those four quarterbacks out at times. For their part, the Texans' front office worked to free him up with fewer double-coverage in 2016 by inking guys like Will Fuller and Braxton Miller in the draft. But I think for fantasy owners to completely buy into Hopkins, you need to be HIGHER on Osweiler and LOWER on Miller heading into draft season.
Because the receiver tag blurs the line between fantasy wide receiver and tight ends, I wanted to share the 2015 stats above and highlight a few stats. Yes, Rob Gronkowski is great and dominant, but look at Jordan Reed and Tyler Eifert's red zone efforts last season. Eifert caught 12 of 15 passes, while Reed caught 17 of 24. Also, as a friendly reminder the Packers signed Jared Cook in the offseason. You shouldn't overpay for Richard Rodgers with Jordy Nelson returning, but it'll be interesting to see if Cook has a role in the offense and how that impact Rodgers 2016 production, if at all.
I plan on a follow-up wide receiver red zone target feature soon. There's too much data to digest at once. So, we'll take small bites. I'll publish a running back red zone analysis feature this time next week as we get you prepped for the 2016 fantasy football draft season.
---
---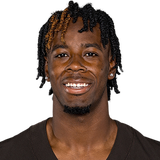 Get more from A.J. Green
Follow your favorites to get information about games, news and more
---