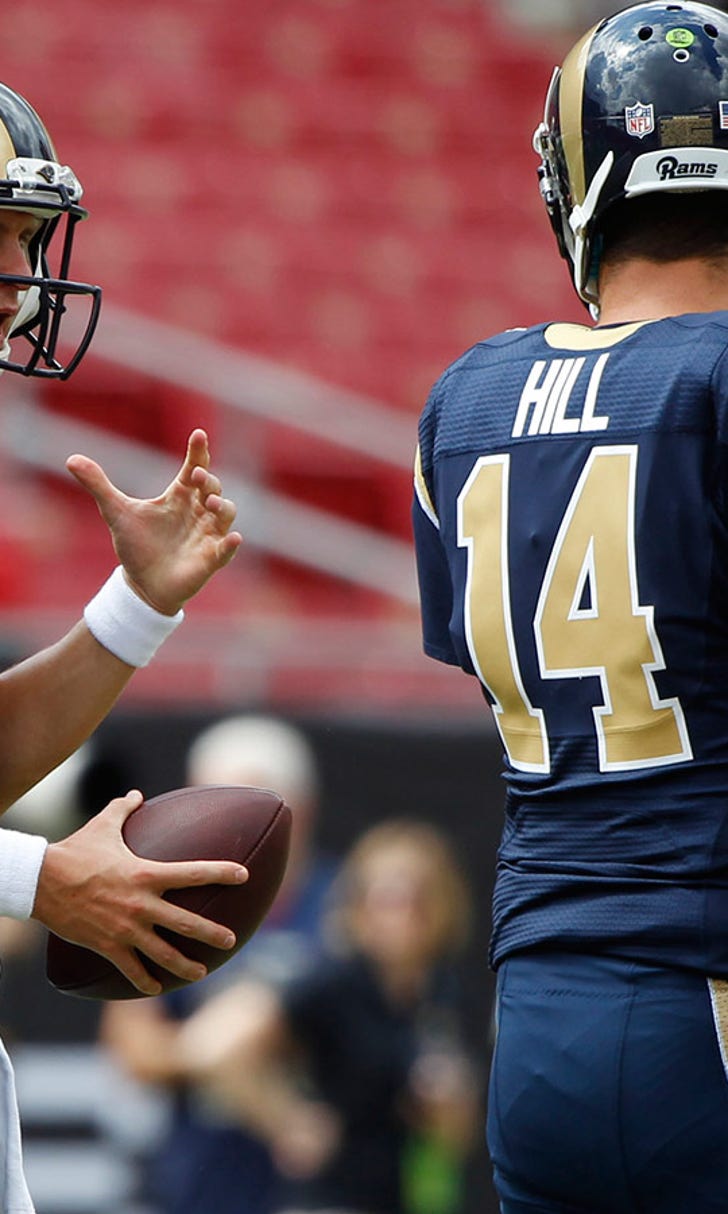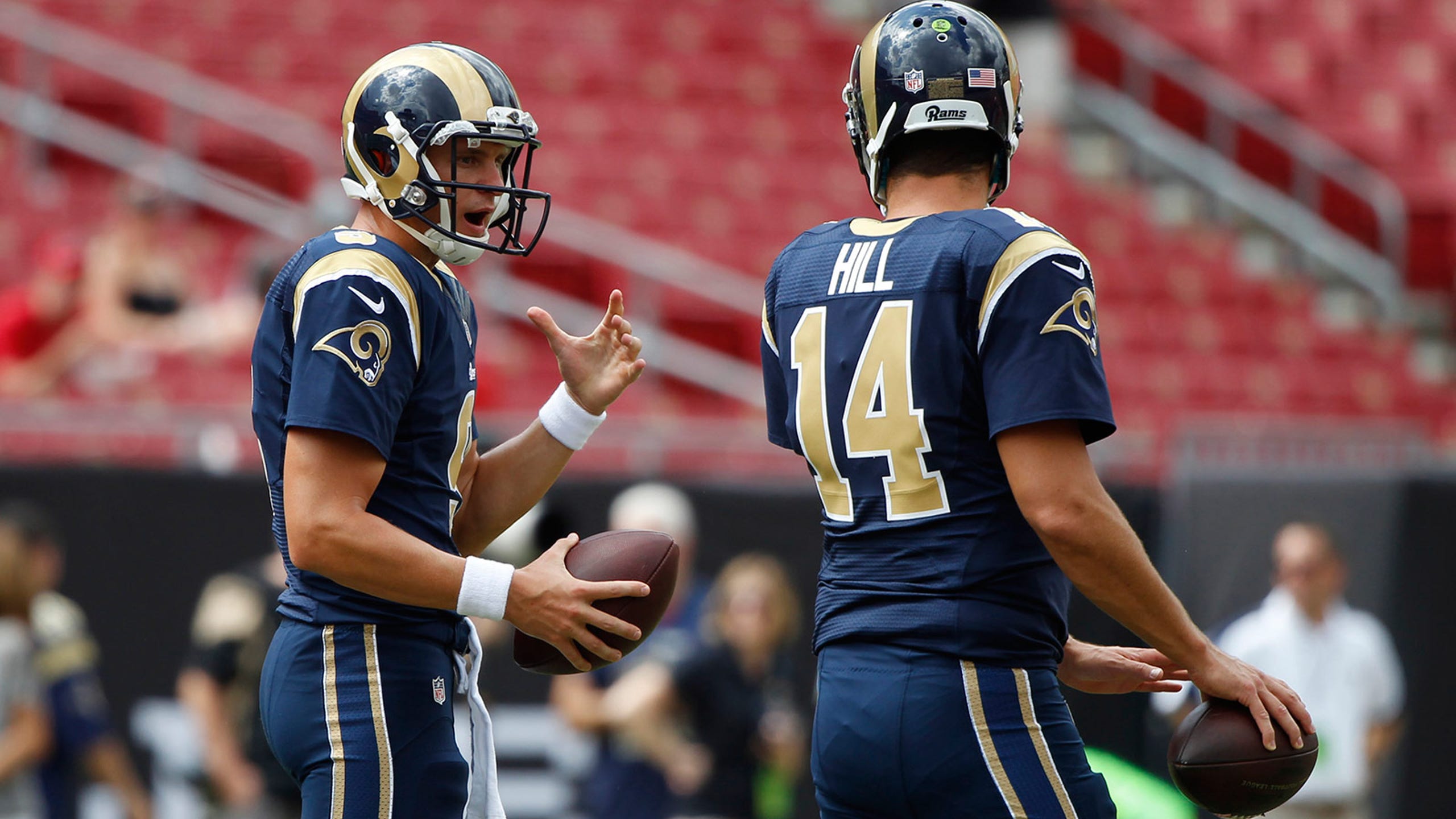 It's time for the Rams to start thinking about their QB for next year
BY foxsports • December 17, 2014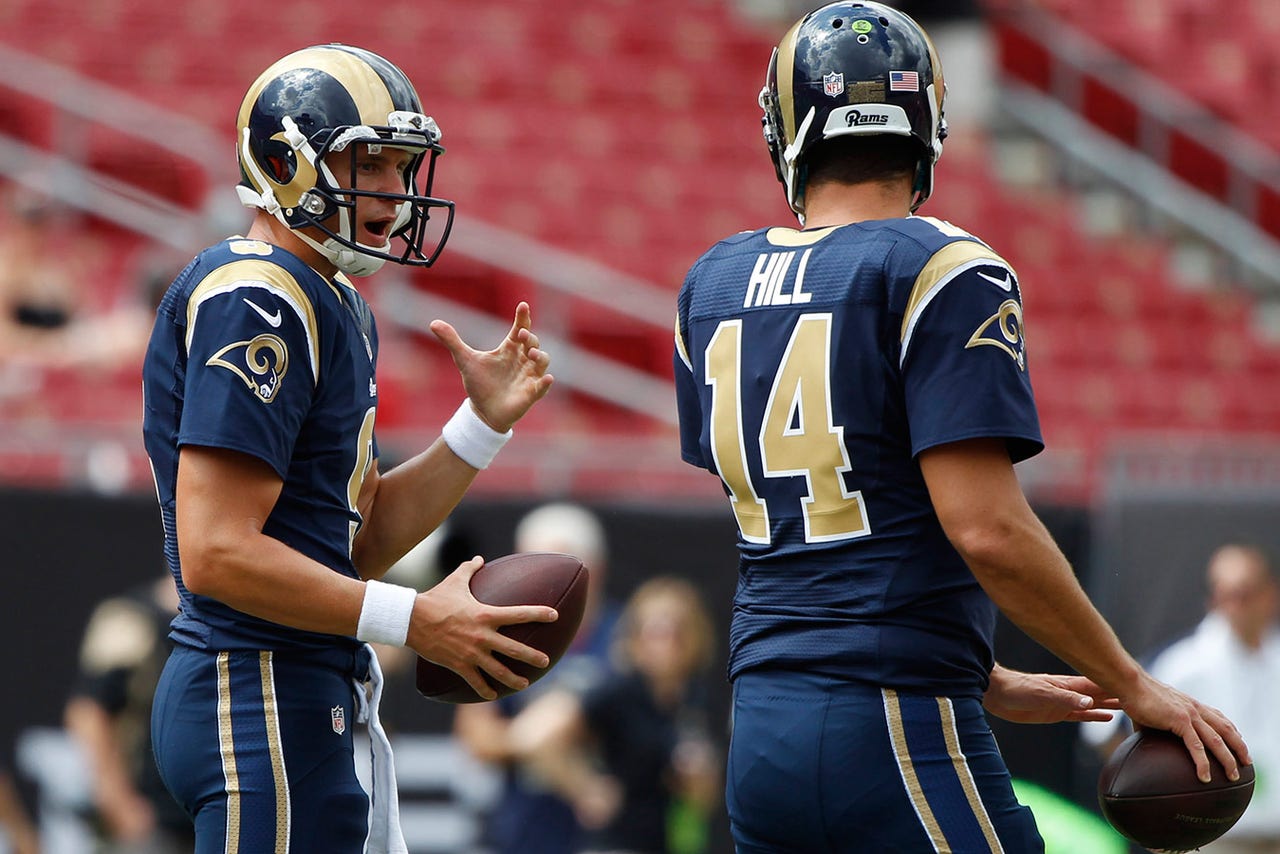 ST. LOUIS -- Two strong performances to end the season won't be enough to ensure Shaun Hill keeps his job, but it certainly wouldn't hurt.
It's tough to imagine the 34-year-old veteran doing enough to change the perception of him as a solid career backup with limited ability and a tendency to falter under pressure. Then again, with no good long-term answers at quarterback for the Rams, he could at least put himself in the mix by playing well against two quality pass defenses at home against the New York Giants on Sunday and at Seattle next week.
"I've seen it transpire into streaks going into next year," Hill says. "Finishing off on a high note can carry through an offseason, so that's something that's very important to us."
Of course, Hill's comments referred to the team as a whole and his focus on winning, since he's far too professional and savvy to talk about his own future before the season ends. But he could have easily said the same thing about his play and what it might earn him this offseason, whether that's with St. Louis or a different franchise in need of a quarterback.
Earlier this week, Rams vice president of football operations Kevin Demoff made explicit what most already knew when he said this on NewsRadio 1120 KMOX: "We have to solve the quarterback problem." Hill signed a one-year, $1.75 million deal last offseason as an insurance policy for projected starter Sam Bradford, and it paid off far sooner than St. Louis would have liked when Bradford tore his ACL for the second straight year in just the third game of the preseason.
But Hill's thigh injury in the season opener complicated matters further, and young Austin Davis briefly emerged as a pleasant surprise with a late game-winning drive at Tampa Bay followed by back-to-back 300-yard games. Eventually, though, the former practice squad quarterback's poor play and costly turnovers brought him crashing back to reality, leading coach Jeff Fisher to go back to his original, more reliable option.
Hill has thrived when holding a lead, and he's benefited from a lot more defensive help than Davis got in his eight starts. But both quarterbacks have struggled when asked to perform under pressure, including Hill's costly interception on second-and-goal from the 4-yard line at the end of a 27-24 loss to San Diego.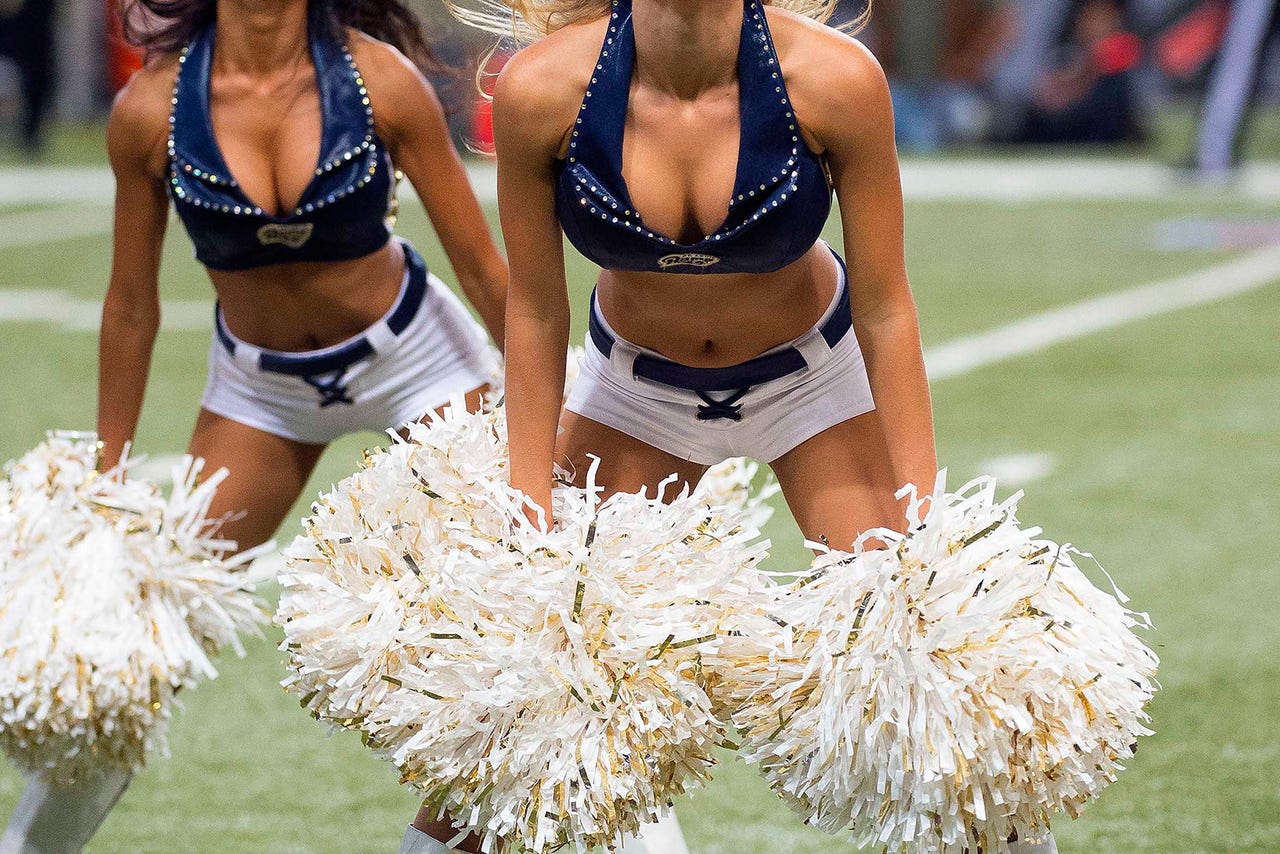 Flip through our photo album of NFL cheerleaders.
Another interception on the final play of a 12-6 loss to Arizona came out of desperation and shouldn't be counted against him. But missed opportunities were plentiful for Hill, most notably when he overthrew a wide-open Stedman Bailey on third down of a potential game-winning drive with less than two minutes remaining.
That loss officially knocked St. Louis out of the playoffs, bringing it that much closer to making a decision on who plays behind center in 2015. Not surprisingly, Fisher says Davis and Hill have both worked hard enough to generate interest when those issues are addressed this offseason, but it's worth taking a peek now at what other options might be available.
Hill and Davis aren't long-term answers, though it's quite possible one or even both could be kept on the roster as serviceable backups. Relying too heavily on Bradford would be dangerous considering his incredibly unlucky injury history, and it's not as if he lived up to the team's sky-high expectations while posting a 79.3 quarterback rating in 49 starts.
Nonetheless, restructuring Bradford's contract to give him another shot for his sixth and final season looks like a better option than trying to draft a starting quarterback next spring, especially if he can build on his career-best 90.9 rating through seven games in 2013. Unless St. Louis wants to make what would undoubtedly be a huge, risky sacrifice to move up high enough to acquire Oregon's Marcus Mariota or Florida State's Jameis Winston, this year's class doesn't offer much in the way of NFL-ready quarterbacks.
Even those two would be far from a sure thing, and the history of the franchise and the league in general indicates the Rams shouldn't even consider that option. But taking a chance on a player such as UCLA's Brett Hundley, Mississippi State's Dak Prescott or Baylor's Bryce Petty in the second or third round and hoping he can develop would be advisable for a franchise that has drafted only one quarterback since taking Bradford first overall in 2010.
Trades and the waiver wire may present other viable options, though St. Louis would be wise to avoid disrupting the chemistry of a young defense quickly emerging as one of the league's best. Rookie running back Tre Mason also has shown plenty of promise, though an above-average group of wide receivers offers the most compelling reason to upgrade at quarterback.
A quick look at this year's playoff contenders across the league highlights the importance of the position, although it's worth noting Arizona is in position to take the NFC's No. 1 seed despite getting less than six full games out of starter Carson Palmer. He still isn't in any elite quarterback conversation, and the Cardinals have found a way to win with Drew Stanton, an eight-year veteran who had just 12 games to his credit before this year.
A knee injury knocked Stanton out of last week's win over the Rams, forcing Arizona to go even further down the depth chart to Ryan Lindley. If the Cardinals can continue their success with the former sixth-round pick who has no touchdowns and seven interceptions in his career, they would be one of the most astonishing anomalies in recent memory.
Either way, it's not a model St. Louis should want to follow.
You can follow Luke Thompson on Twitter at @FS_LukeT or email him at lukegthompson87@gmail.com.
---
---