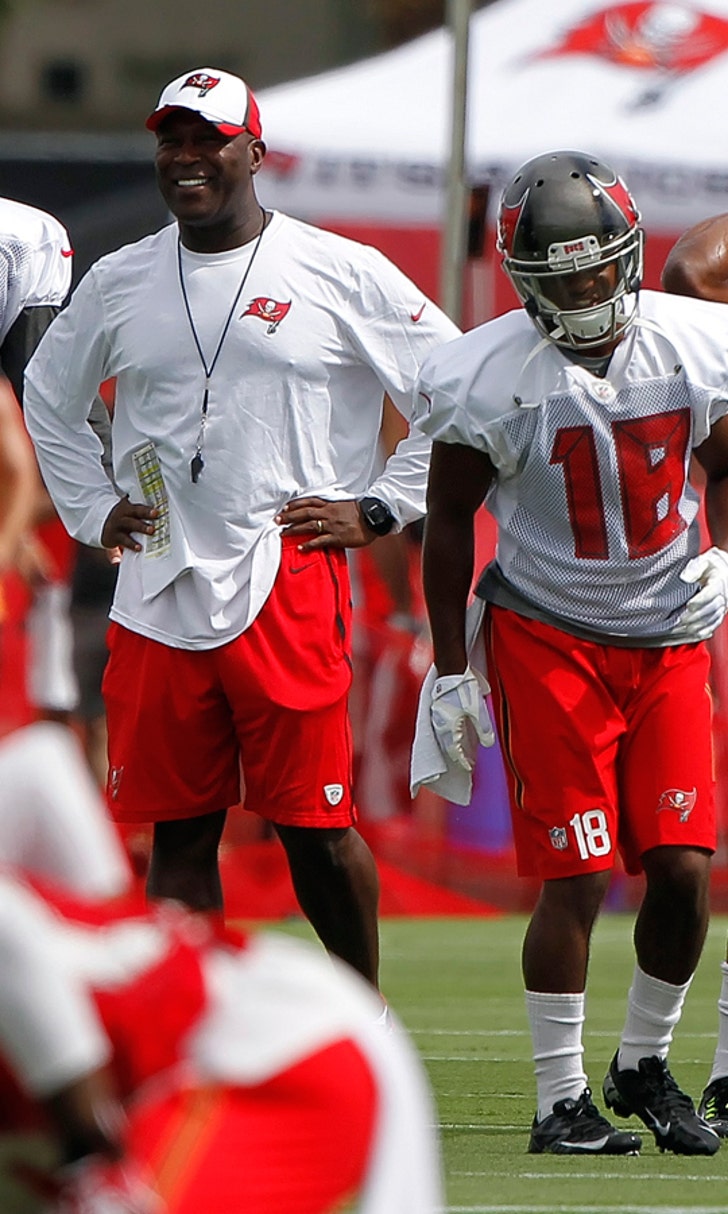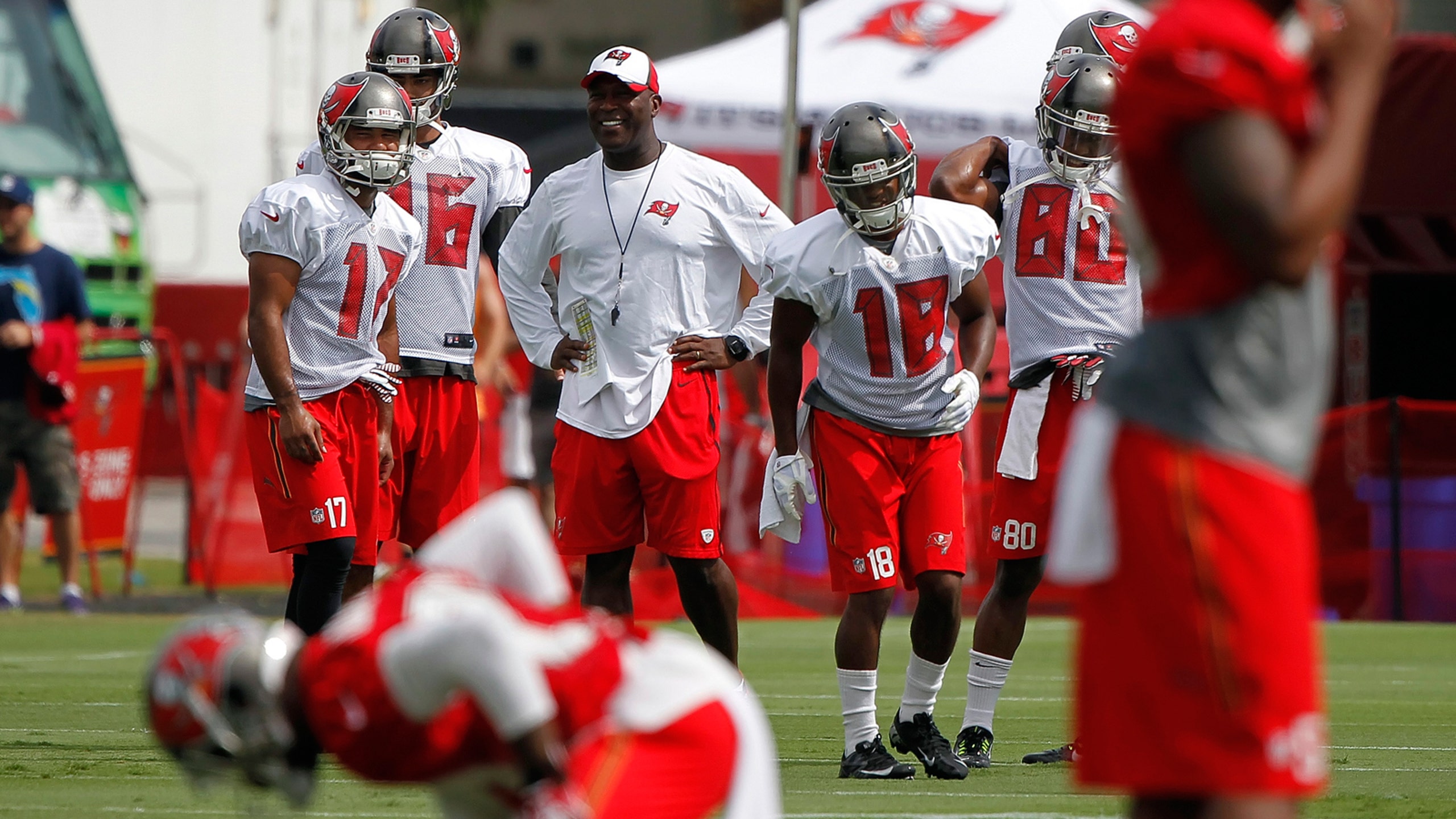 It's only preseason, but Lovie Smith excited about first game as Bucs coach
BY foxsports • August 7, 2014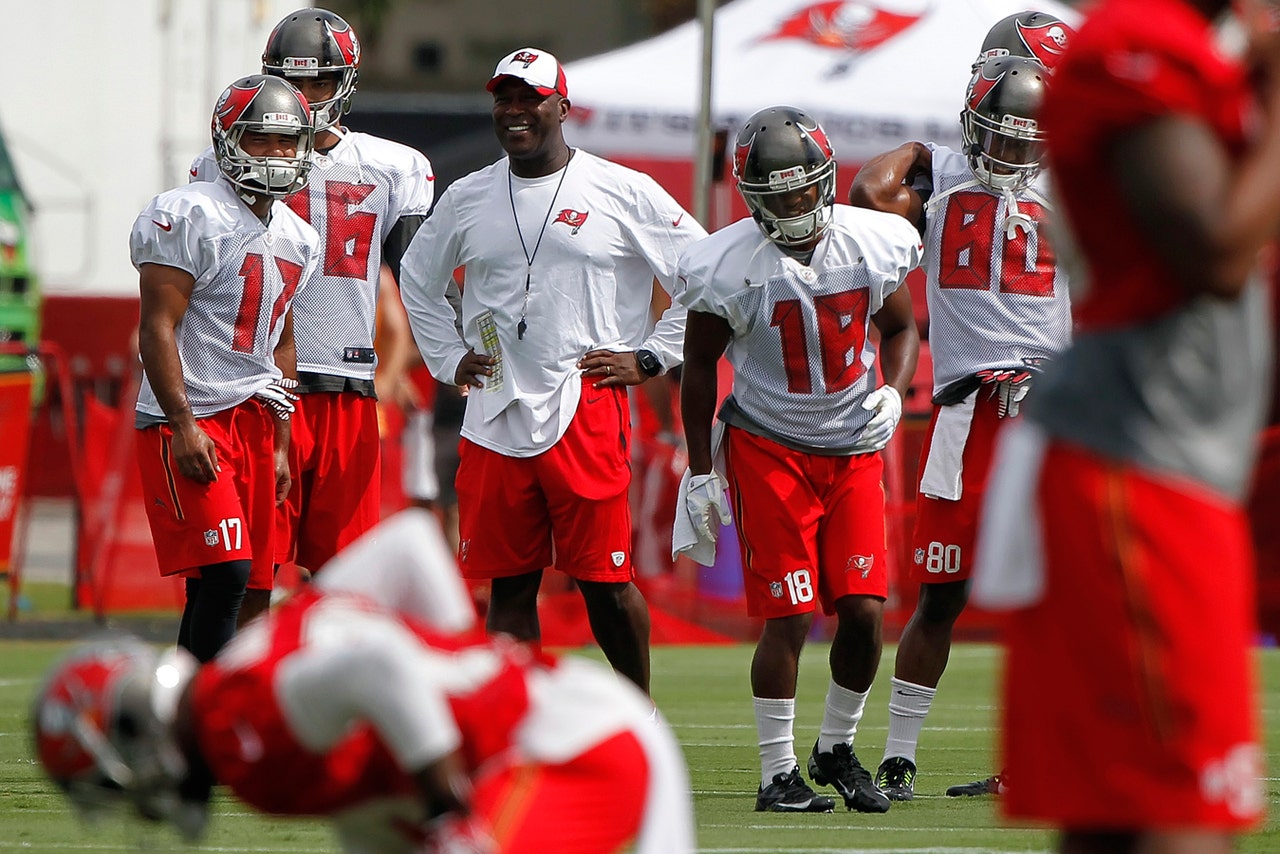 TAMPA, Fla. -- Lovie Smith last coached an NFL game on Dec. 30, 2012, when his Chicago Bears beat the Detroit Lions to close the regular season at Ford Field. For a short time, his team's hopes of clinching a fourth playoff berth under him were kept alive with a 10-6 record, though the Minnesota Vikings' narrow victory over the Green Bay Packers that day at Mall of America Field chased those chances.
It would seem the well-tested veteran, entering his 10th season as an NFL head coach, would be above so-called butterflies and the emotional sensations that come with a season's firsts. But an almost childlike joy burns inside Smith, who prepares to kick off his first game as the Tampa Bay Buccaneers' new leader against the Jacksonville Jaguars on Friday at EverBank Field.
His wait, one that included a year of careful introspection, is nearly over.
"Did I tell you I was out of football last year?" Smith said Wednesday at One Buc Place, drawing laughter. "So butterflies? Yeah, you do miss it. But really, every year I was in my last job, there was excitement for the first game every year. That's not going to change -- no matter how many (years) you've done it. First or 20th year, it's all the same."
The excitement is understood, and it's largely why Smith's development as the Bucs' coach will be fascinating to follow in the months ahead. Starting Friday, in an inconsequential game that will be long forgotten when Tampa Bay begins the regular season against the Carolina Panthers on Sept. 7 at Raymond James Stadium, Smith will reconnect with the rhythms that give him professional purpose. There are plenty.
A stadium's buzz in the moments before kickoff. The chess game against the opposing coach across the field. The camaraderie with players as everyone begins a four-month roller coaster of emotion in a drive to lift the Bucs back to national relevance.
"I think for us, it's a whole new situation for everybody, it's a new system, new players and all of that," Bucs quarterback Josh McCown said. "I think it's just going out and executing and being clean with things procedurally, No. 1. I think you want to break the huddle and do the things that you normally do in a game and feel like the communication is clean."
The result Friday will be meaningless, and starters are expected to see just one quarter of action. This is preseason football, a boring-but-necessary precursor to the NFL's thrill ride that begins in September. Still, the night will be worth following to observe the first glimpses of storylines that will help define Smith's first season with Tampa Bay.
How will a rebuilt offensive line look, specifically with questions at guard? How far along is timing between McCown and his top targets like wide receivers Vincent Jackson and Mike Evans? How much of Jeff Tedford's offense will be revealed? How much pressure will the Bucs' defensive line create? Who among the young talents and bubble players will make quality impressions?
When it comes to discussing those topics and more, possibility has marked everything that has happened since Tampa Bay's evolution began in January. Perhaps Smith can lead the Bucs to a quick fix of their woes. Perhaps the Bucs' offense will show improvement from last season's anemic output. Perhaps the Bucs' defense, led by tackle Gerald McCoy and linebacker Lavonte David, will reach its full potential under new vision.
Facing the Jaguars will be the first step toward a fall that will be defined, in part, by those answers.
"You don't want to be known as that guy who's a practice champion or a guy who just does good in practice," Bucs wide receiver Tommy Streeter said. "You want all your hard work and everything you've done in the offseason and everything you've done in the meetings to carry over to the game time. So that's something I'm looking forward to. It's fun to be out there. It's fun, so I'm just looking forward to it."
Smith will be looking forward to it, too. On Wednesday afternoon, in his final comments before he takes the field as a coach in an NFL game once more, he spoke about trying to master the small tasks in his team's acclimation to a new era. They're seemingly minor things that will become a structure in a fresh life for him and his new franchise: The communication between coaches on headsets; the defense sitting on the left side of the bench, the offense on the right; offensive coordinator Jeff Tedford observing the game from the press box and defensive coordinator walking the Bucs' sideline.
Smith, after a year away, will give close study to it all. He's back in a role that gives him comfort.
Even after all these years, even after all the destinations, the tingle never grows old.
"There's excitement for it," he said.
You can follow Andrew Astleford on Twitter @aastleford or email him at aastleford@gmail.com.
---
---