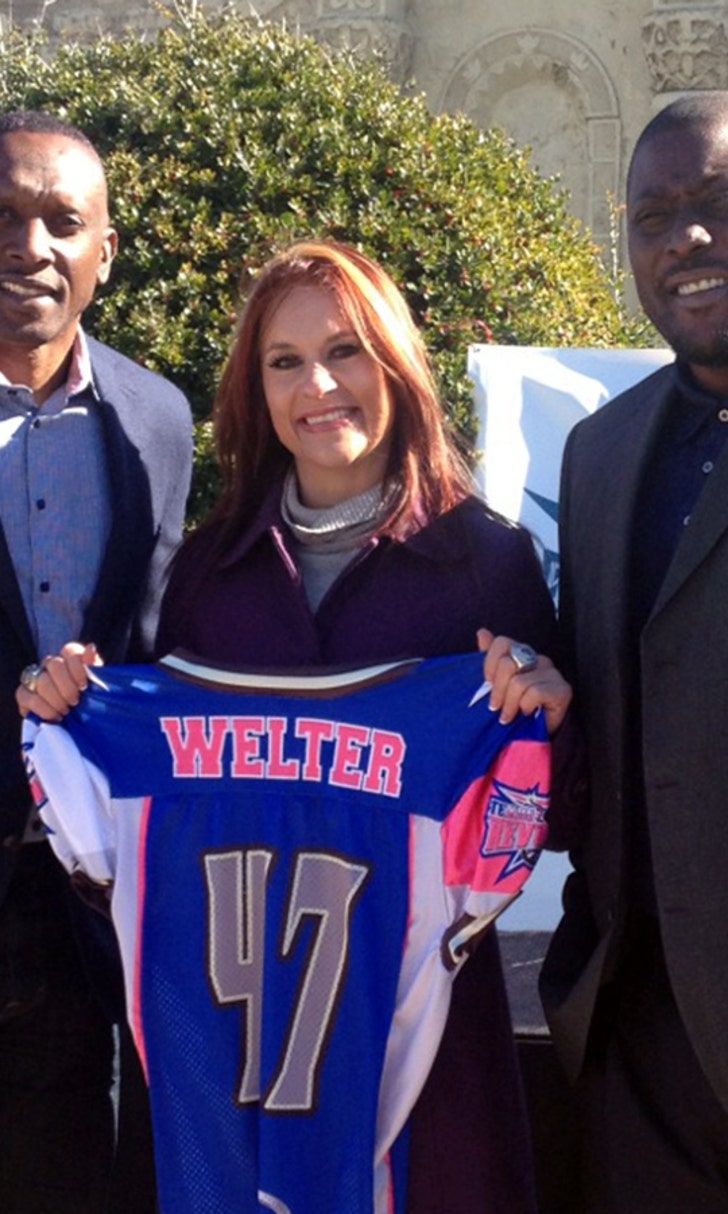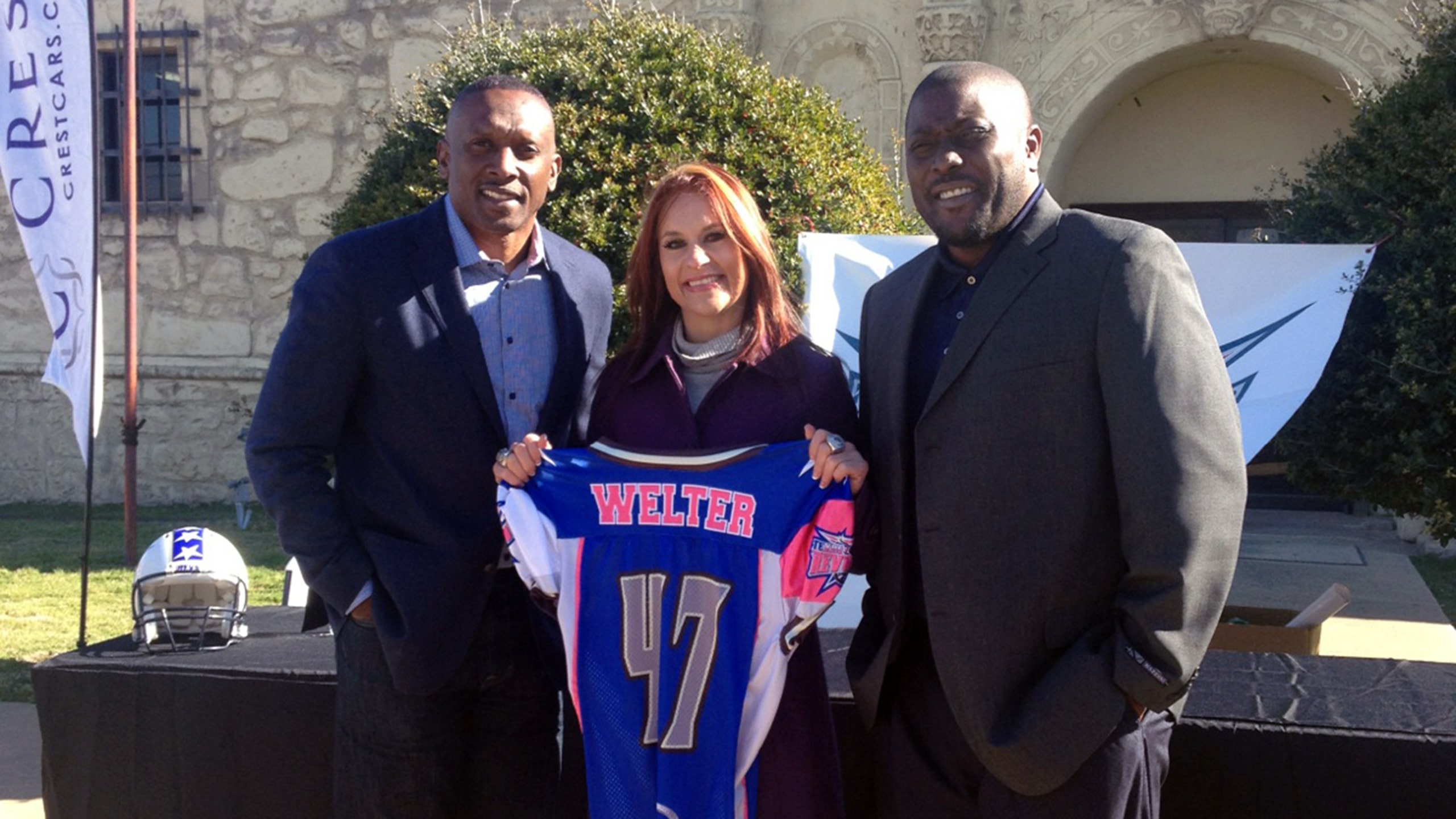 Indoor football team signs first female running back
BY foxsports • January 24, 2014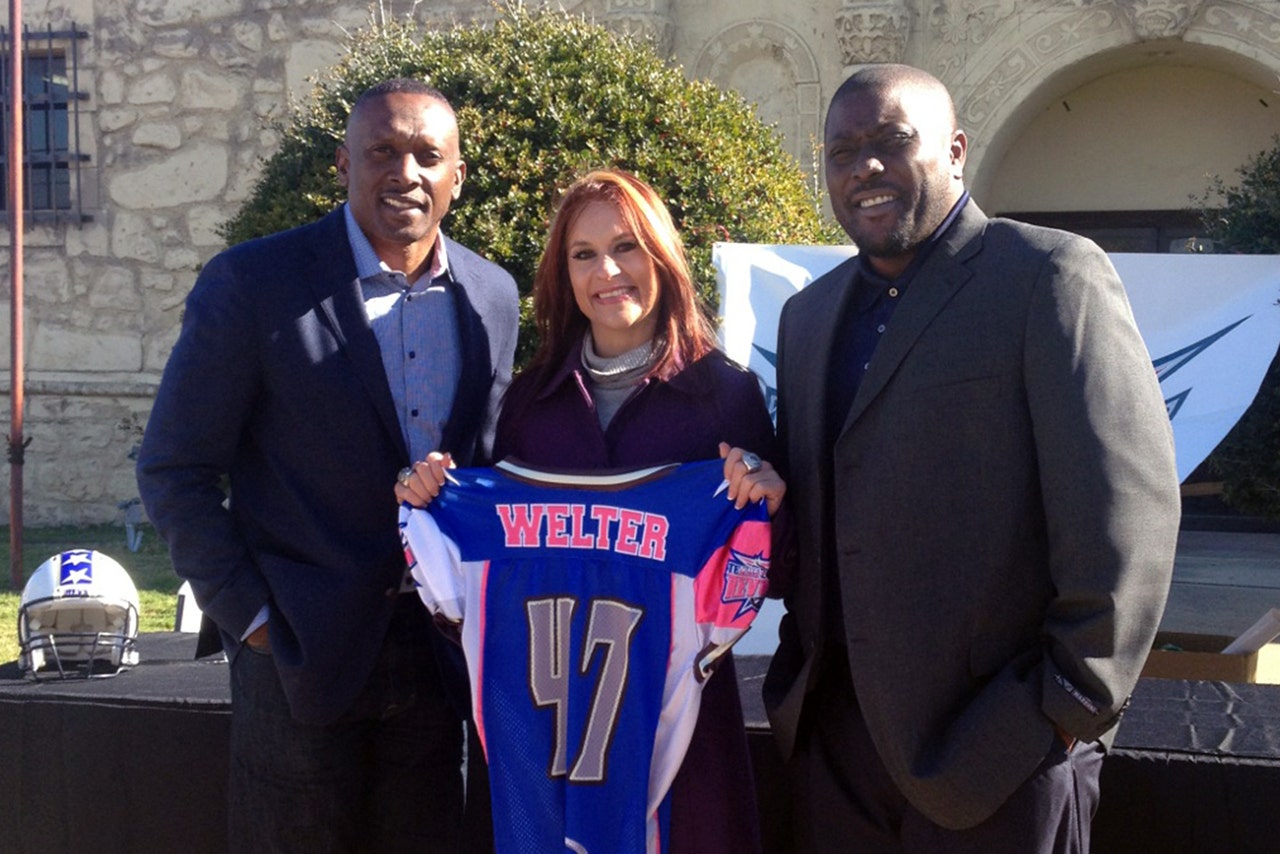 Women playing football is nothing new, but this is a first.
The Texas Revolution of the Indoor Football League announced at a news conference on Friday that they have signed 5-foot-2, 130-pound Jennifer Welter, who will try out next month at running back.
There are pro female football leagues, and referees and kickers at the high school and college level. Lisa Horton played quarterback for the NAFL's Pittsburgh Colts.

But Welter is the first woman in a men's professional league to play running back.  
Welter, 36, is no amateur either. She has played linebacker for the Dallas Diamonds of the Women's Football Alliance since 2004, and is a veteran rugby player. In 13 years in Women's Pro Football, she's an eight-time Pro-Bowler.
But she was presented with a new challenge when the Revolution came calling.
"I told them, 'I respect football first and foremost,' " Welter told the Dallas Morning News. " 'If this doesn't respect the game, if it's just some gimmick, I won't do it.'
"I don't know if I surprised them a little with that, because they said, 'You know, you could go  through part of training camp.' I said, 'No, no, no. If I'm going to go through training camp, I'm going to go through all aspects of it, just like the boys do.' That's what I believe."
Revs general manager and 1987 Heisman Trophy winner Tim Brown truly believes she can compete for the job.
"When you look at her resume, when you look at who she is, she's not a joke," Brown told the Morning News. "This is not a lady that does anything for laughing matters or just for stunts. This is something she's taking seriously. If she's going to take it seriously, guess what? We're going to take it just as serious."
Welter, who has a PhD. in psychology and a BS in business, has also been mentor and motivator throughout her career.
"I don't care if I make the team or whether I'm a superstar on the team," Welter said. "I want  people to see that there are girls who love football and know football and are dedicated, hard-working athletes. That goes much beyond this team."
Training camp begins Feb. 8 and the Revs kick off the season on Feb. 15.
Follow Louis Ojeda Jr. on Twitter @LouisOjedaJr

---
---