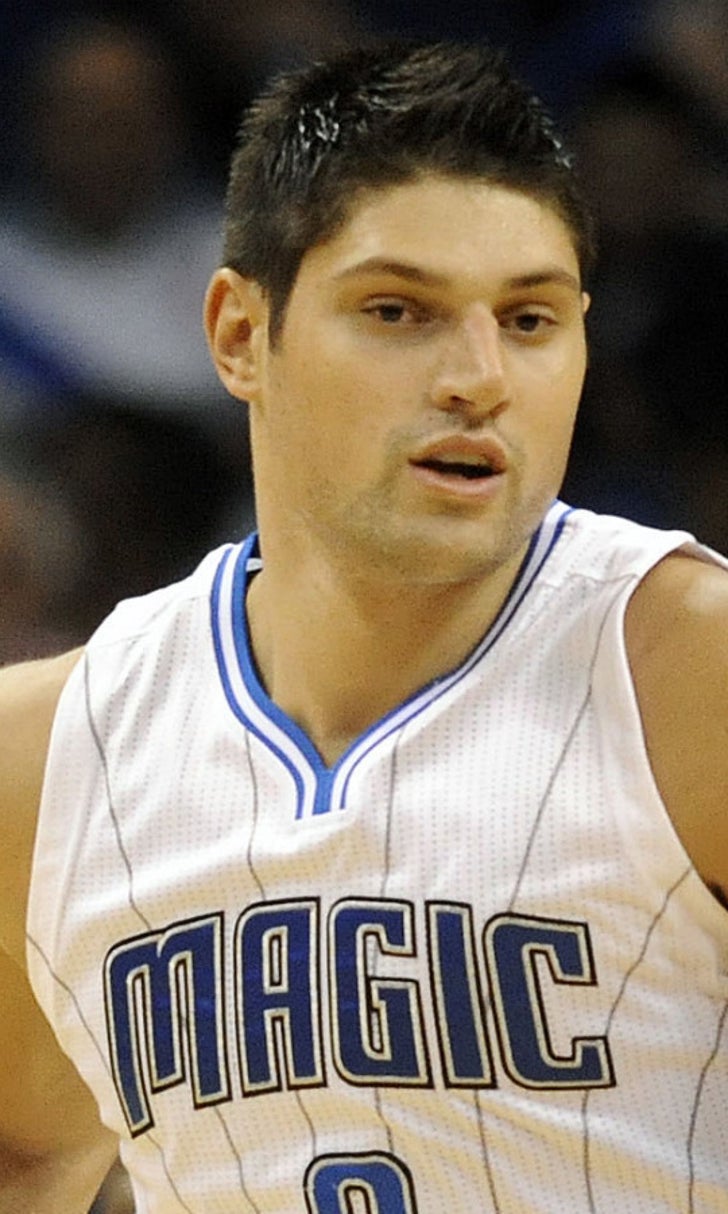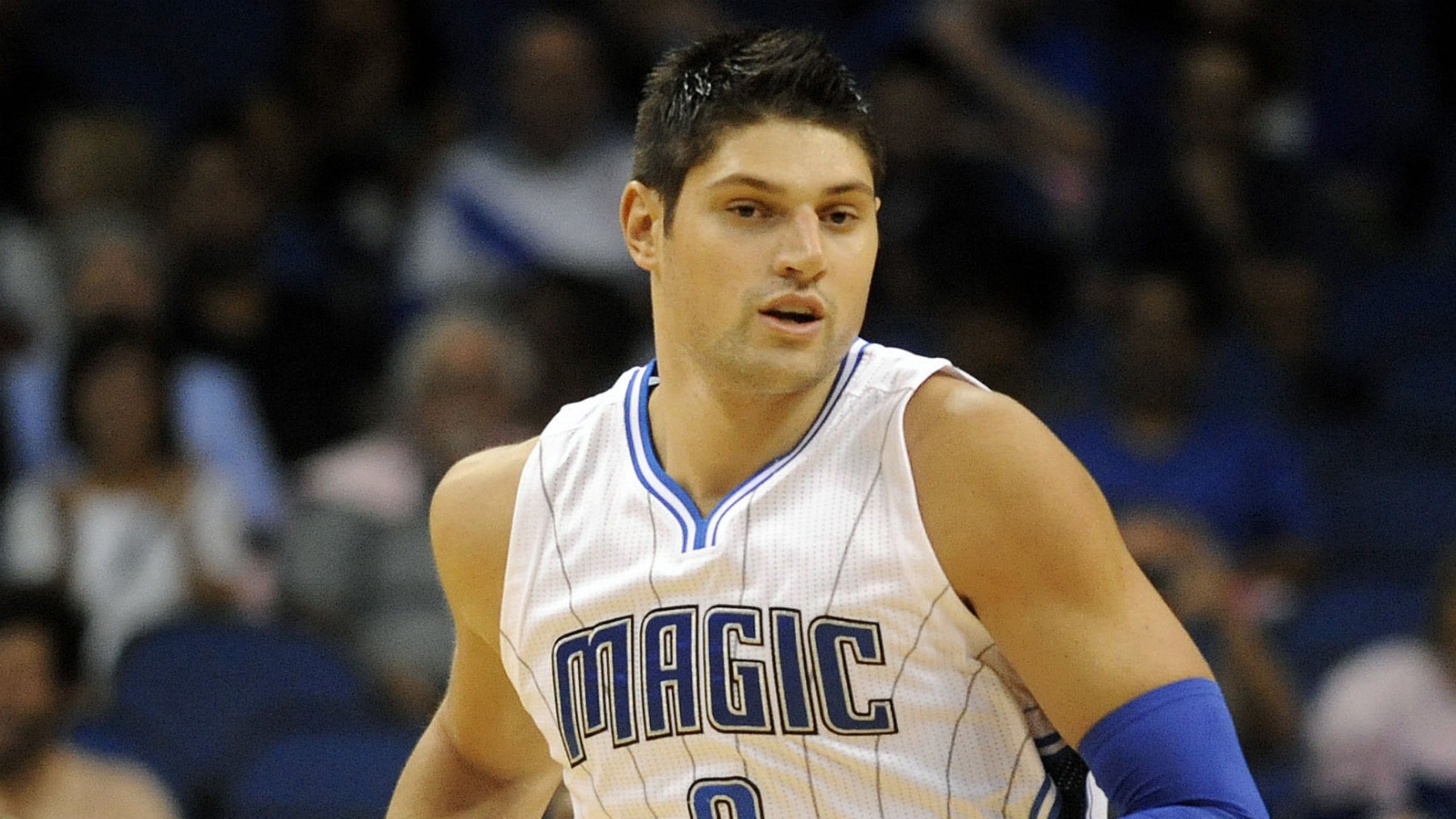 Improved defense will be key to Magic making playoff push in 2014-15
BY foxsports • October 27, 2014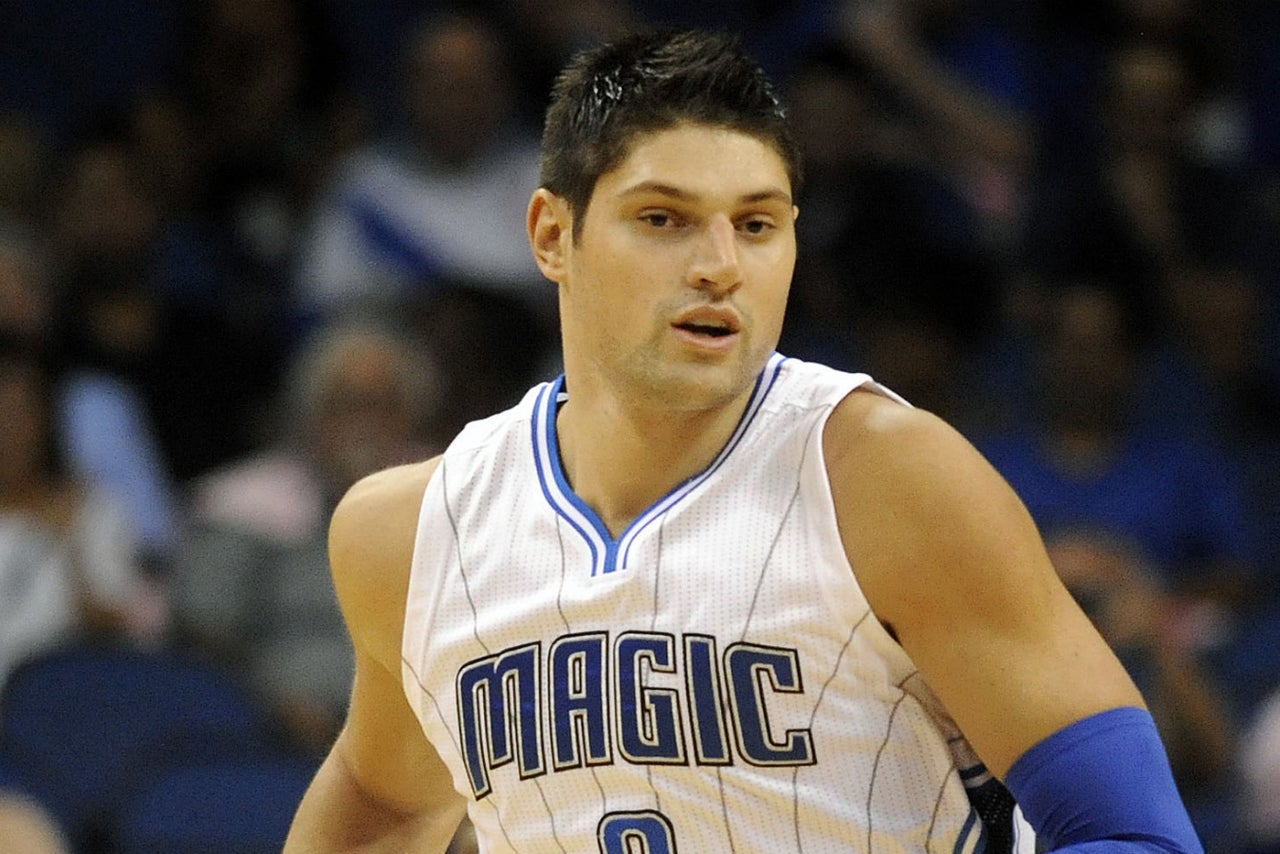 ORLANDO, Fla. -- Ten years ago, the marketing campaign of the Orlando Magic was built around the phrase "Total Team Effort."
The Magic might not be in a nostalgic mood compared to last season, when the franchise celebrated its 25th year in the NBA. But when the regular season tips off Tuesday night at New Orleans, they hope to see a team where balance and depth will more than make up for a consistent 20-point scorer.
The roots of coach Jacque Vaughn and general manager Rob Hennigan go back to their respective years with the San Antonio Spurs. Certainly it didn't escape the notice of both of them that the Spurs won 62 games and a fifth championship in the Gregg Popovich-Tim Duncan-Tony Parker-Manu Ginobili era with six players averaging in double figures but no one with more than 16.7 points.
With the trading of Arron Afflalo to the Denver Nuggets, no player on the current Magic roster averaged more than 14.6 points a game last season. And guard Victor Oladipo, who was being counted on heavily after being one of the league's top rookies a year ago, could miss as much as the first month after fracturing a bone near his right eye.
"We're built as a team," Vaughn said. "Some of the things we've been doing offensively and defensively won't be any different with Vic in or out. So hopefully we can get better at those things while he is out."
"You can't really replace a guy like Vic," said center Nikola Vucevic, their top rebounder each of the past two seasons. "We're going to have to do it together."
Vucevic and forward Tobias Harris are capable scorers, while offseason free-agent acquisitions Channing Frye and Ben Gordon have been productive on the offensive end throughout their careers. But Frye, like Oladipo, sat out the entire preseason. The Magic have never announced anything resembling a timetable for his return, so it's unclear whether Frye -- who didn't miss a game last season with the Phoenix Suns and knocked down 160 3-point field goals for them -- will be ready against the Pelicans or for Thursday night's home opener against the Washington Wizards.
Missing one or two games in the early going isn't a huge setback in the mind of Frye, who ascribes to the theory of the 82-game season being a marathon rather than a sprint.
"It's a huge marathon," he said. "But at the same time, I want to be out there and play. I can help the guys get the spacing that they need. And for myself, I want to come out there and help us win. But at the same time, I don't want to have a lingering injury all year and have to come out, go back, come out. I want to make sure I'm as close to 100 percent as possible and not out there hindering anybody."
Harris, Kyle O'Quinn and Andrew Nicholson figure to be the players who should see greater playing time if Frye remains unavailable. O'Quinn was impressive in a starting role over the final six weeks of last season and has added a 3-point shot to his game, while Nicholson is looking to make more of an impact after averaging less than six points and 16 minutes in his second year with the Magic.
Also in the mix of forwards is rookie Aaron Gordon, who they took with the fourth overall pick in the draft. For someone listed at 6-foot-9 and 220 pounds, the 19-year-old Gordon isn't shy about his ball-handling skills and is bound to end up on many highlight reels because of his ability to finish strong at the rim.
"When he gets the ball, he's thinking 'keep things simple, but also be aggressive,' " Vaughn said. "Finding that balance ... that's a tough thing to do, especially as a rookie when things are coming fast at you."
Gordon and guard Elfrid Payton should get chances to contribute right away in their first seasons. Vaughn has yet to say whether Payton or 12th-year veteran Luke Ridnour will open at the point for the Magic. Both players made four starts during the preseason.
"They're getting opportunities to play," Frye said of the two rookies. "They're making mistakes sometimes, but they don't compound them. And that's what we look for."
The Magic have enough veterans on their roster who know not to read too much into what happens during the preseason. But their 25-point loss at home Friday night to the Dallas Mavericks was a reminder of how much work still needs to be done before they can become one of the top dozen or so teams on defense.
"We have to be aggressive and play at a high level defensively throughout the whole game," Vucevic said. "We're a team that has to be good defensively. We can't let people score 120 points every night."
Avoiding defensive lapses will be even tougher without Oladipo, whose 129 steals last season were the most by any Magic player in more than a decade.
But there are encouraging signs around a team trying to get back to the .500 mark and contend for a playoff berth in the top-heavy Eastern Conference.
"The effort is there," Frye said. "We just need to make sure we focus in on the little details and continue to learn. We've got to know what a team is on a run, what kind of shots they're taking and how to take that away. Other than that, I think we've done a pretty damn good job buying into what the coach wants and going about it the way we have."
"What want to do is be better than we were last year and better than we were the year before," Vaughn said. "We're going to maximize the gifts and talents of the men in this locker room. We'll keep it that simple. Where that leads us, we'll see."
PRESEASON POSITIVES
After giving up an average of 102 points a game last season, the Magic have shown more of a commitment to playing defense. Teams shot only 41.6 percent from the floor against them in eight games. Sustaining that over an 82-game schedule will be a formidable challenge, particularly without a feared shot-blocker. But between Nikola Vucevic, Kyle O'Quinn and rookie Aaron Gordon, there are enough big men capable of altering shots on a frequent basis.
Tobias Harris is in great shape and appears to have regained the shooting touch which eluded him for much of last season, while 20-year-old Elfrid Payton is a point guard who doesn't carry himself like a rookie when it comes to running an offense.
PRESEASON NEGATIVES
Things got off to a rough start during training camp when both Channing Frye and Victor Oladipo went down with sprained medial collateral ligaments. The Magic were counting heavily on Frye to supply 3-point shooting at the power forward position and for Oladipo to team with Payton for a defensive-minded backcourt. That could still happen, although they both will have some catching up to do.
Evan Fournier, who was acquired from the Denver Nuggets in exchange for Arron Afflalo, doesn't look entirely comfortable in his new surroundings. And while Gordon is a much better shooter from the floor than he was during the summer league, both he and Payton need to become more consistent from the free-throw line.
MOST IMPORTANT PLAYER
The Magic were 4-21 last season in games without Vucevic. They might be able to get by without Oladipo and Frye for a week or two, but keeping a center capable of 15 to 18 points and 10 to 12 rebounds on a nightly basis healthy and productive is of utmost importance.
BEST CASE SCENARIO
Sixteen of their first 23 games are on the road, including a six-game swing following Thanksgiving. If a team which won only four games away from home all last season can somehow come close to splitting those games, and if Oladipo and Frye return quickly and at full strength, the Magic can build some confidence right off the bat. That would mean a lot to a team which hasn't had a winning streak of longer than three games since December 2012.
You can follow Ken Hornack on Twitter @HornackFSFla or email him at khornack32176@gmail.com.
---
---