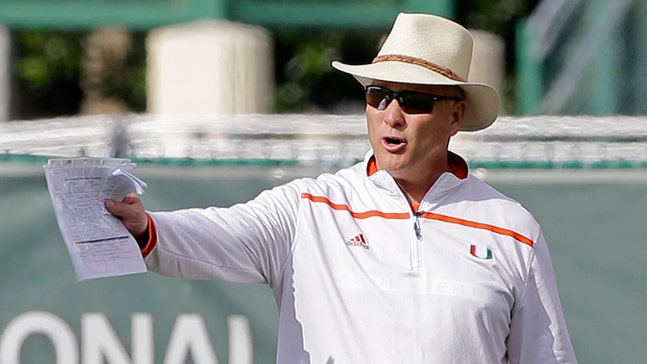 Hurricanes open first spring practice under Mark Richt
Published
Mar. 15, 2016 4:00 p.m. ET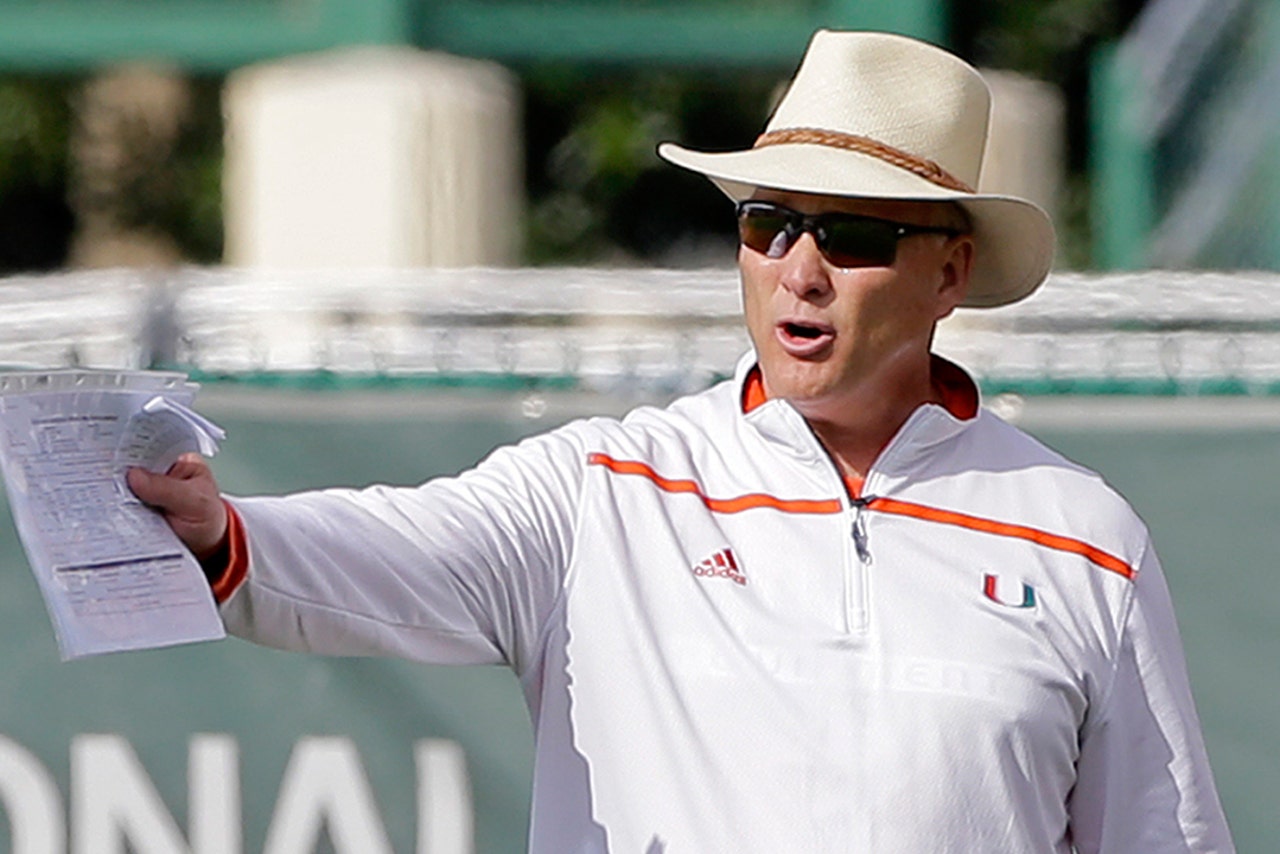 CORAL GABLES, Fla. (AP) -- Mark Richt was not bleary-eyed Tuesday, which was the first surprise of his Miami coaching career.
On the night before Tuesday's start of Hurricanes' spring practice, Richt could not sleep. The former Miami backup quarterback lay in bed with his eyes closed to no avail for a while as the excitement of what loomed overpowered his need for a good night's rest.
"A lot of anticipation, a lot of things running through my mind," Richt said.
That's understandable.
Miami brought Richt back to his alma mater to fix the football program, and this spring practice season is the first real on-field step in that process. So with players wearing names on their helmets since all the new coaches are still learning who everyone is, and with summerlike weather beating down on them for more than two hours, the Richt era finally kicked off.
And despite that lack of sleep, Richt seemed most energetic.
"It's a blessing. It's an honor," Richt said. "I don't take it lightly at all. It's a little bit surreal. When I think about my role as a player, backup quarterback's important ... you're one play away from the entire team counting on you, but it is a little bit different responsibility now, obviously."
About 700 miles to the north, Georgia was also starting its spring practice season Tuesday. That's where Richt coached for the previous 15 seasons, and when the decision was made last fall that his time with the Bulldogs was ending Miami saw the perfect opportunity to bring a member of its Class of 1982 back to Coral Gables.
The first game is still more than five months away, but early indications are that Richt's new team is liking the new staff.
"They treat us like men," offensive lineman K.C. McDermott said.
There's been plenty of offseason workouts and meetings with players over the last couple months, but Tuesday made all the new things that come with having a new coaching staff and new ideas feel real to the Hurricanes.
"He's only been here a few months and he really just started fine-tuning our offense maybe after the recruiting season ended," quarterback Brad Kaaya said. "So far, it's going really good. He's an awesome guy. He's in there with us every single day, every single meeting, every single play-install ... he's watching everything that a quarterback does."
Richt was dressed in a white windbreaker and a new wide-brimmed hat -- an annual gift from his pastor in Georgia -- and predictably spent the bulk of practice around Kaaya and the quarterbacks. It's essentially the third straight year that Kaaya has had a new system to learn, after he was often under center as a freshman and then got to utilize more of a spread formation last year.
Richt said he could see on the field Tuesday that Kaaya is taking his new playbook seriously.
"You can tell he's a veteran. You can tell he's been around," Richt said. "There's some new things that he's learning, but mostly it's things that he's already done that had a different name, quite frankly. So far we haven't really done anything that would be that much different than what Miami would have done in the past as far as concepts. He's really embracing it."
NOTES: Defensive lineman Al-Quadin Muhammad, who could have been draft-eligible if he chose after last season, said the decision to return to Miami was easy after meeting Richt. "To play for a great guy who wants to get you better, who sees more in me than I see in myself, what's better than that?" Muhammad said. ... Kaaya beat former NFL star receiver and big soccer fan Chad Johnson in a video-game soccer matchup recently, and has been challenged to a rematch. "Chad hit me up a few days ago, he wants to play again," Kaaya said. "We'll see if I have time. He still says he's the king, so I've got to beat the king ... again, actually."
---
---