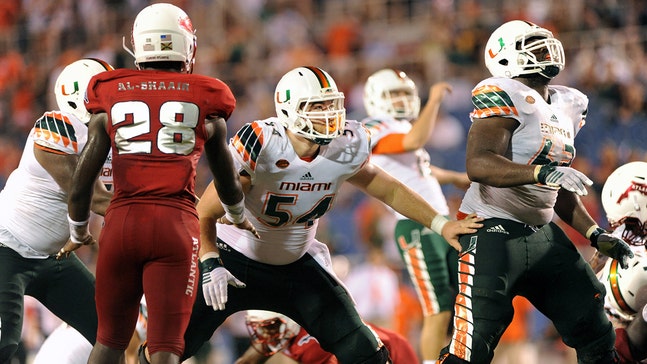 Hurricanes' Hunter Knighton named ACC's 2015 Piccolo Award winner
Published
Dec. 3, 2015 2:08 p.m. EST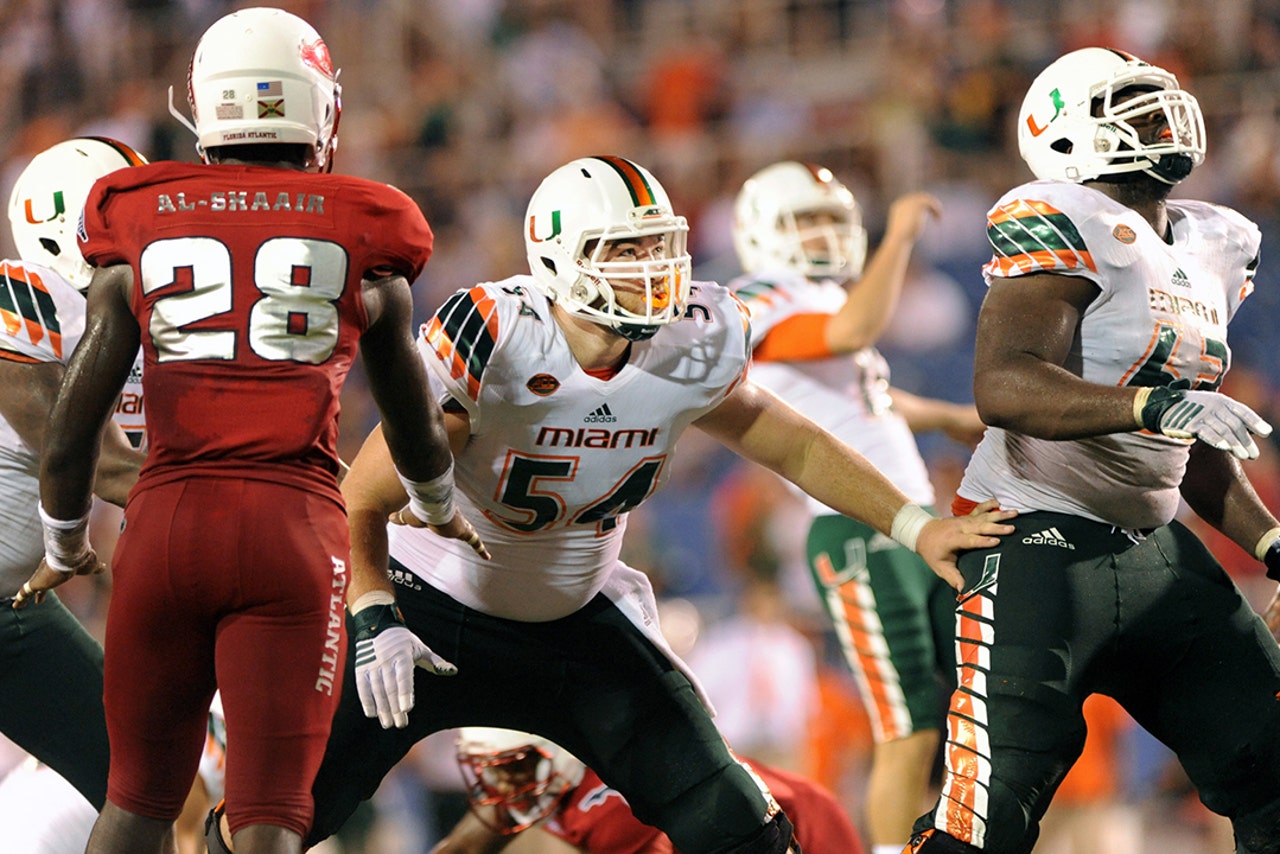 CORAL GABLES, Fla. (AP) -- Miami offensive lineman Hunter Knighton, who overcame a heatstroke that left him comatose for 12 days and defied odds by returning to the field, is the Atlantic Coast Conference's Brian Piccolo Award winner for 2015.
The award is presented to the "most courageous" football player in the ACC. Knighton will receive his award in North Carolina on Friday.
Knighton said after being informed of the award, "For me, it's been over since I came back to camp. But I understand people's interest in the story, and people have said it inspires them so I'm happy to talk about it."
Knighton lost 55 pounds when he was comatose after falling ill in a February 2014 practice. He returned and played in all 12 games for Miami this season.
---
---