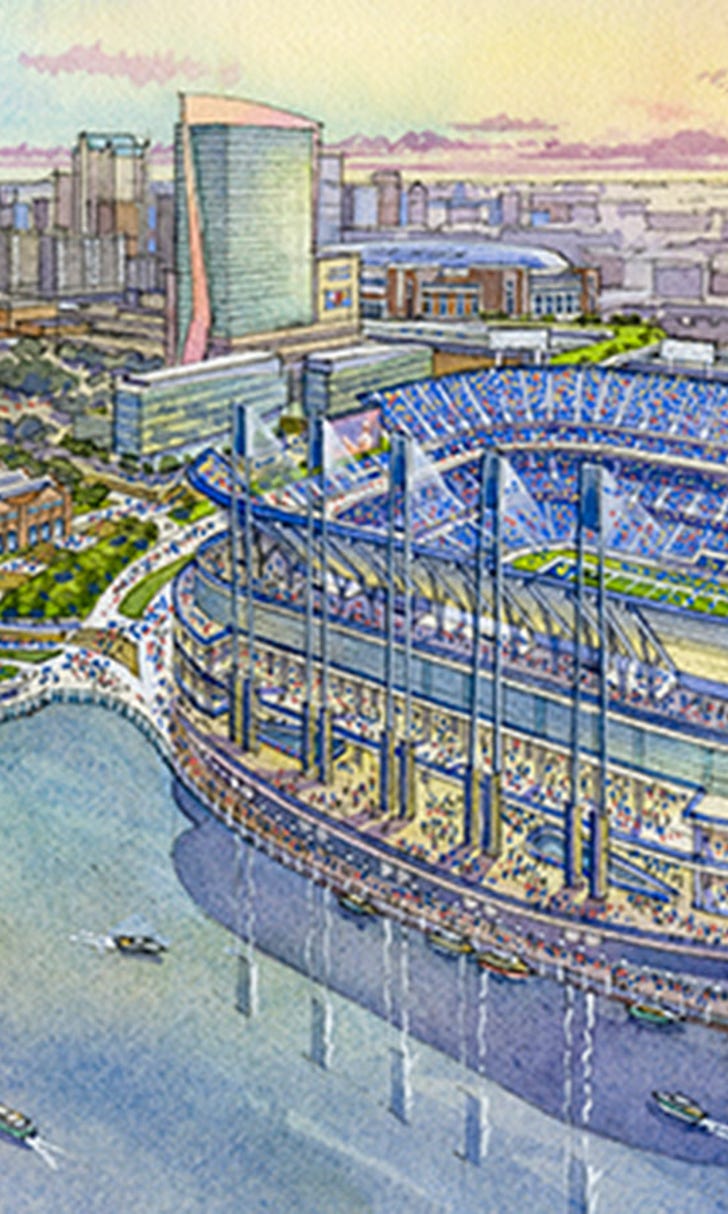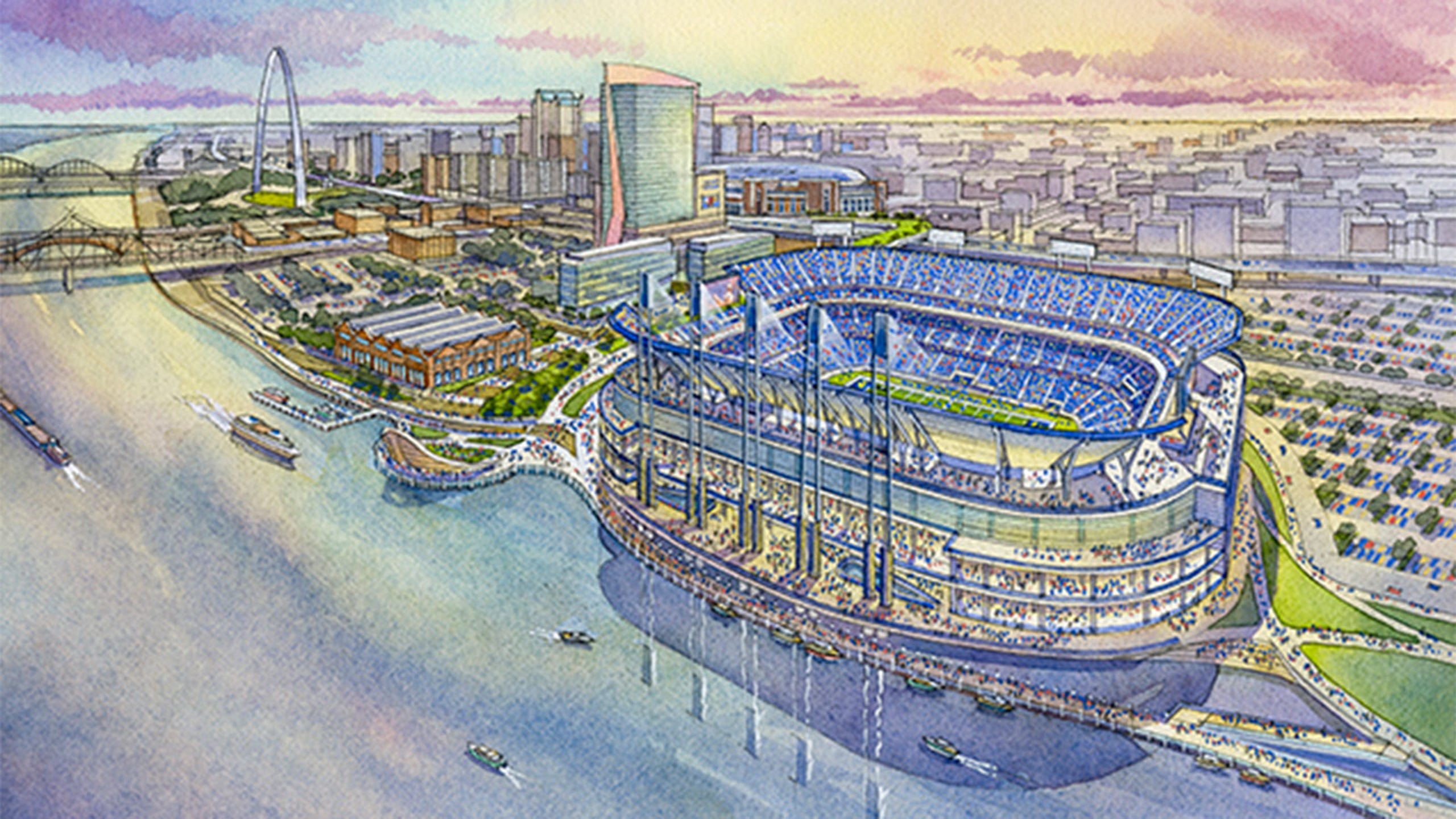 How fast St. Louis can move new stadium plans along could determine Rams' fate
BY foxsports • February 2, 2015
ST. LOUIS -- It's still far too early to tell where the Rams will play in 2016, but lately more and more signs are pointing to Los Angeles.
St. Louis made a strong play earlier this month when a group headed by Dave Peacock and Robert Blitz announced plans for a 64,000-seat riverfront stadium at a cost of nearly $1 billion. NFL officials appear to be interested in the idea and Peacock insisted the necessary funds and land could be acquired.
But since then, some guarded comments from league officials have indicated they're not quite convinced the ambitious proposal will work to keep the Rams in St. Louis. Meanwhile, momentum continues to grow for Rams owner Stan Kroenke's plans for a stadium in Los Angeles on land his ownership group purchased in Hollywood Park.
Much of the recent news wasn't surprising and merely confirmed what was already suspected or known, such as NFL executive vice president Eric Grubman's assertions that St. Louis must get a new stadium and Kroenke is indeed looking elsewhere. The Los Angeles Times also reported the new stadium project easily got enough signatures to be put to a vote as early as this summer, and the St. Louis Post-Dispatch noted the Rams officially converted to a year-to-year lease with the Edward Jones Dome.
NFL commissioner Roger Goodell addressed the situation in his annual state of the league address, claiming he wants every team to stay in its current city. But that reassurance came with some critical qualifications, and he singled out St. Louis as a city with which the league wants to work while noting Kroenke has been making efforts for quite some time.
That could mean he's close to ready to give the Rams' reclusive owner credit for following league rules and exhausting all possible alternatives before applying for relocation. It's impossible to know exactly what Kroenke is thinking, although a recent Los Angeles Times article cites many of his friends in claiming the decisions to buy land and develop a new stadium proposal in the city are not a bluff to gain leverage with St. Louis.
Add it all up, and focus must be turned back to Peacock's riverfront stadium, which he said could be ready for football by the 2020 season. Moving the project along at a remarkable speed has always been part of the plan, and it may be the only way St. Louis can persuade the Rams to stay.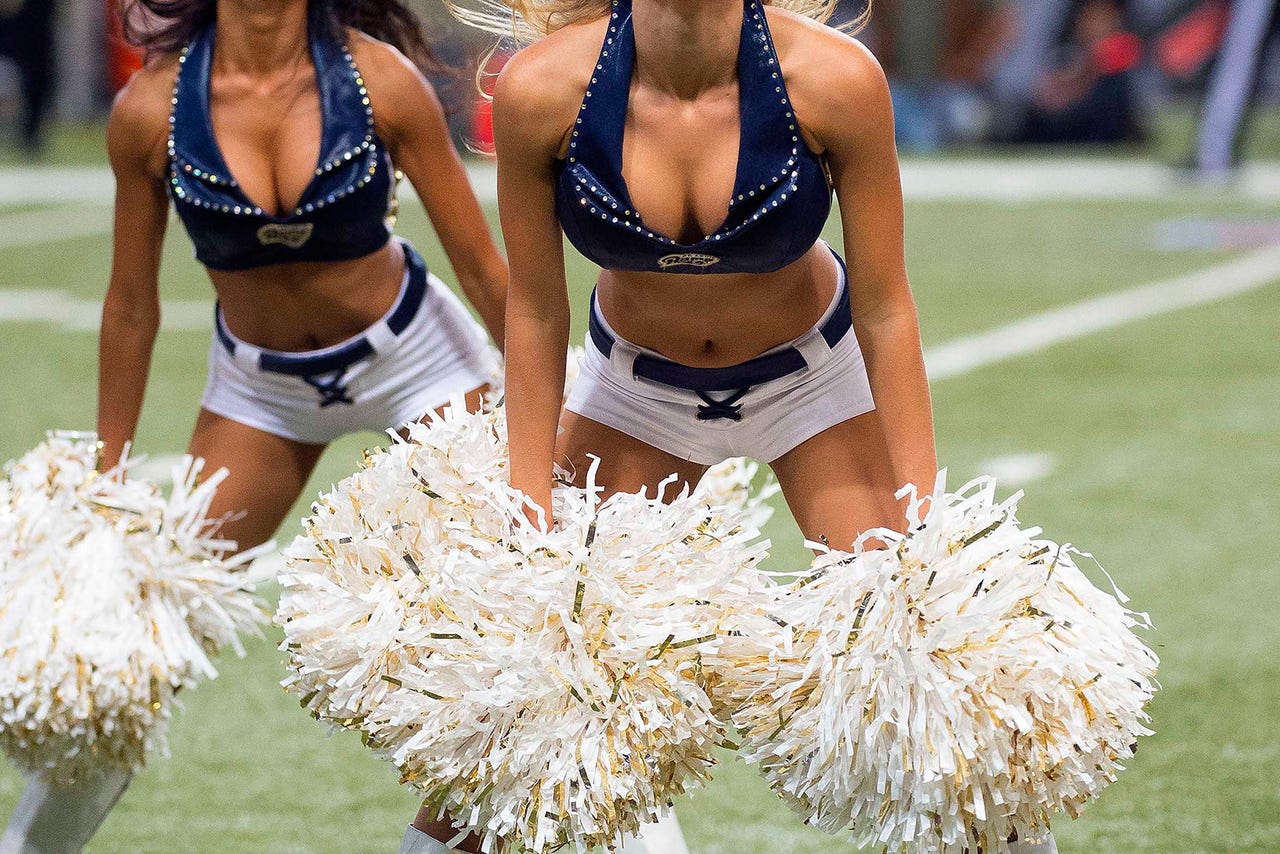 Lookin' good! Flip through our photo album of NFL cheerleaders.
But many valid questions are already being asked about the funding, and few clear answers have been provided. Peacock's plan calls for around half the costs to be covered by Kroenke and the NFL, through its G4 program, but even that can hardly be considered a certainty.
The rest would come from a mix of private and public financing, most notably an extension of the existing Edward Jones Dome bonds. The state currently pays $12 million a year for Dome debt and upkeep, but some Missouri legislators have voiced concerns about continued spending.
House Speaker John Diehl questioned Gov. Jay Nixon's ability to make such a decision without consent from the General Assembly, and other Republicans even went so far as to threaten litigation. Public support seems far from guaranteed, meaning the faster St. Louis can see a more specific plan, the better.
Even removing old businesses from the blighted area designated for the stadium doesn't appear to be a slam dunk, although Peacock deserves the benefit of the doubt when he insists it can be done. The hiring of consultants to take a closer look at stadium development certainly reflects progress, and it should help uncover some more of the twists and turns that await.
Fans shouldn't give up hope or believe in idle speculation that Kroenke has already made up his mind, especially since Goodell and others have repeated the need for 24 of 32 votes to approve any relocation. Despite all of its uncertainties and flaws, St. Louis does still have a much more solid plan than Oakland or San Diego, two other candidates for LA with serious stadium issues of their own.
Much more will be revealed in the coming months, and if St. Louis wants to keep the Rams, it must proceed with speed and caution.
You can follow Luke Thompson on Twitter at @FS_LukeT or email him at lukegthompson87@gmail.com.
---
---