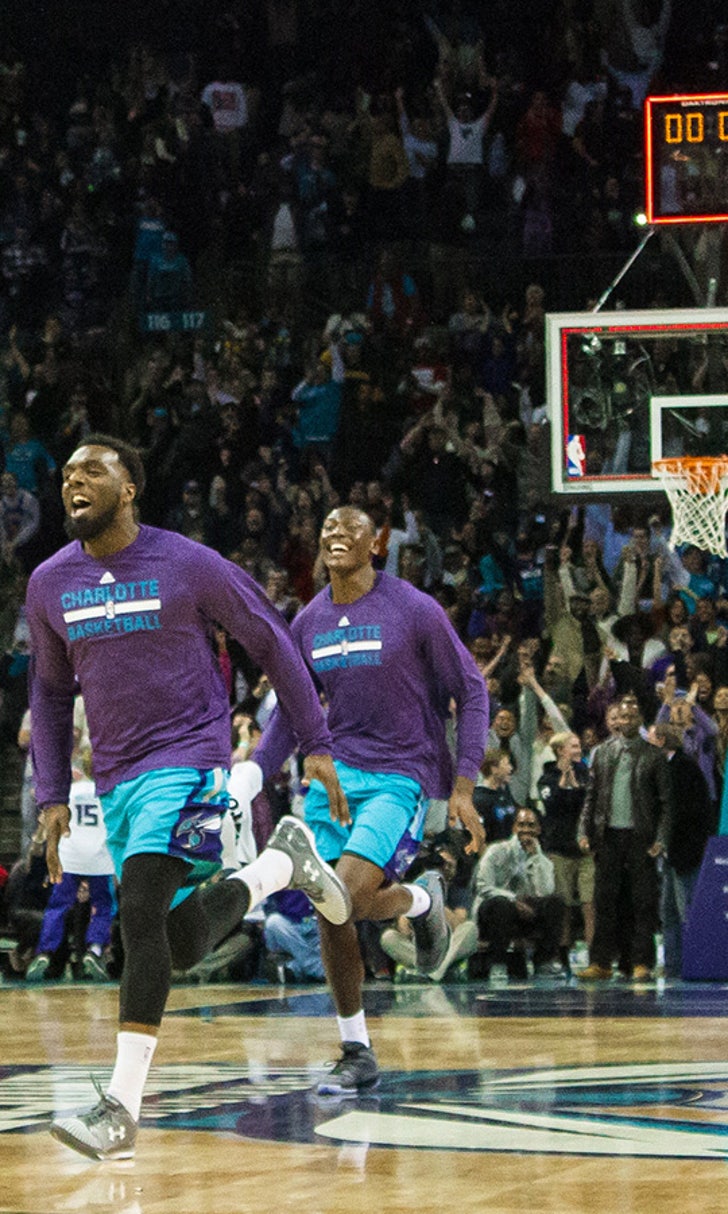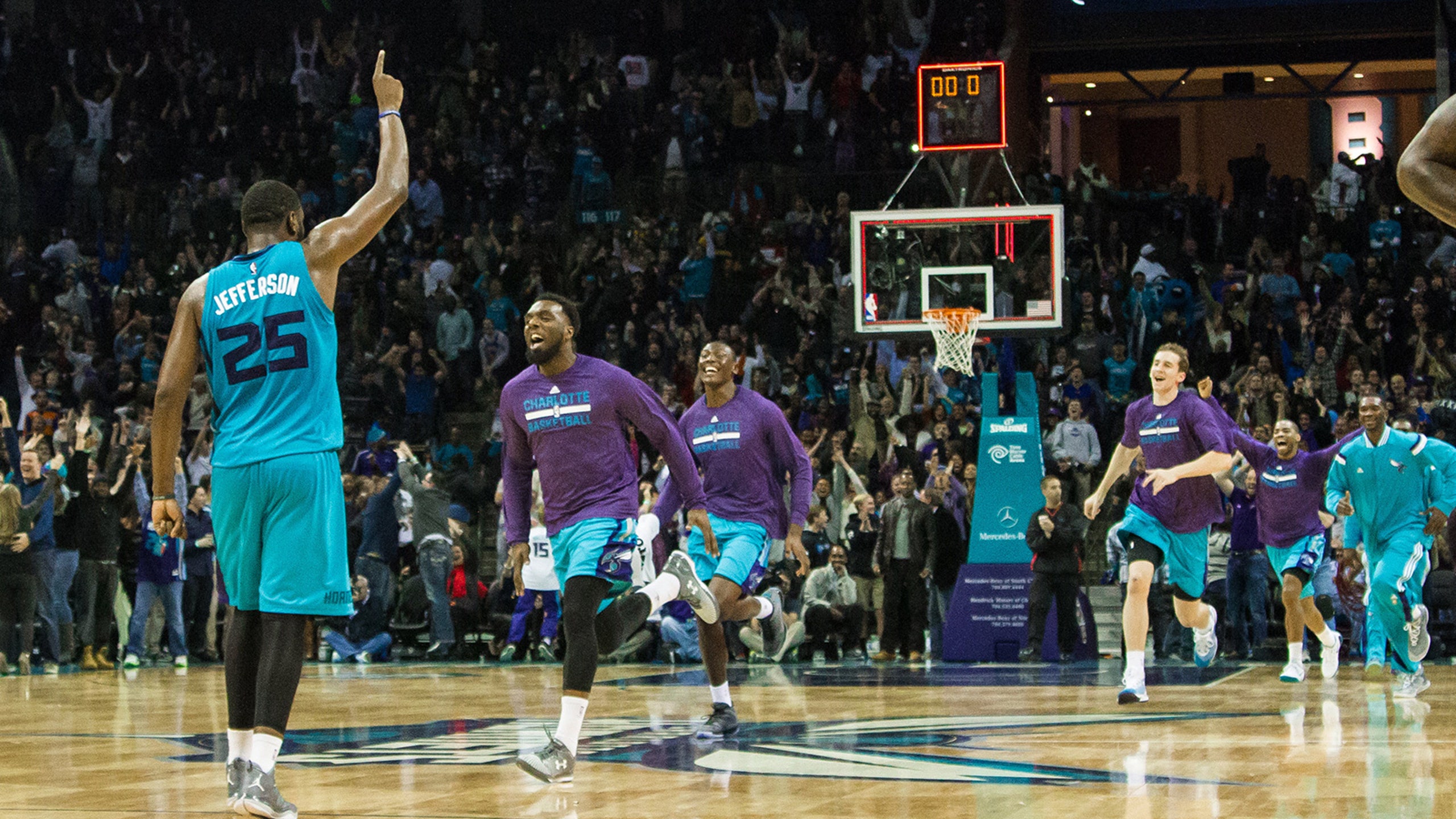 Hornets on the GO: Fans can stream games from anywhere with FOX Sports GO
BY foxsports • February 6, 2015
CHARLOTTE, N.C. -- It's five minutes before the Charlotte Hornets are scheduled to tipoff in a very important game, and suddenly your significant other asks you to run to the grocery store and do some last-minute shopping.
Begrudgingly, you do so. But in the back of your mind, you know you're missing the Hornets game that you've been waiting to watch all day.
Thankfully, the problem has been solved.
Now, while whisking up and down the isles looking for those certain items on the grocery list, you can take your sweet time because you can watch the game while pushing the shopping cart thanks to the launch of the new FOX Sports GO app, which allows you to live stream the game on your smart phone or tablet absolutely free.
• CLICK HERE FOR MORE INFORMATION ON WATCHING THE HORNETS ON FOX SPORTS GO 
To celebrate the launch of the new app, FOX Sports South Girls, Morgan and Canicka, were on hand showing fans at Charlotte's game against Washington on Thursday night to show just how simple it is to load the app on your phone and all the benefits that come with it.
"Today was all things Fox Sports GO," Morgan said. "We've been showing fans how to download the FOX Sports GO app. It's free and if you can stream the Hornets game live, so if you can't actually make it out to the arena, you can watch it at home or on the go."
Or in the grocery store.
Currently, the FOX Sports GO app is available for iOS, Android, Kindle Fire tablets and Fire phones, Windows Phones, and Surface Tablets for customers that already subscribe SportSouth via AT&T U-verse, Charter and Time Warner Cable in the Charlotte area. More providers are anticipated to be added soon, as well.
You can also go to FOXSportsGO.com to watch the games on the web. Click on your participating pay-TV provider and sign in with your account info. Pretty simple.
The app has already proved to be valuable for Hornets star Kemba Walker.
The point guard had surgery on his left knee last Wednesday in New York City, and as a result of being out of town, he wasn't able to watch his teammates on the local television there. So, he just downloaded the app on his tablet and watched the game live from his bed.
"It's Kemba Walker tested and Kemba Walker approved, Hornets fans," Canicka said.
While the FOX Sports GO app won't get you out of having to make late runs to the grocery store, at least now it's much more enjoyable.
---
---