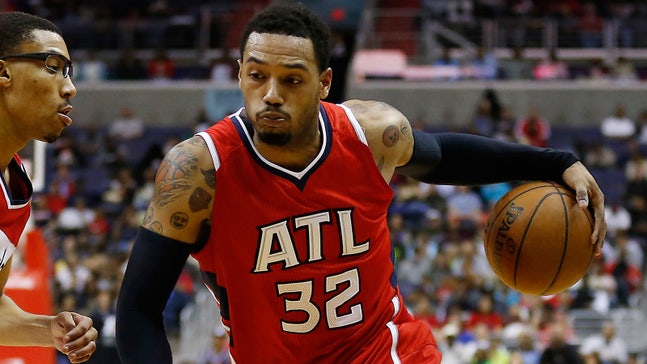 Hawks unveil app, including pro sports' first emoji keyboard
Published
May. 6, 2015 6:57 p.m. ET

Twitter accounts? Every team has one of those. Facebook pages? Those too. But an app? The Hawks released one Wednesday that includes the first custom emoji keyboard in professional sports.
The keyboard includes the arm of forward Mike Scott, which is adorned with emoji tattoos, an O with an umlaut above it for guard Dennis Schroder, his hair (which includes the blonde stripe), and legend Dominique Wilkins' jersey.
"A major way that my generation communicates and expresses itself is through emojis. This keyboard will add some fun, new options to my text game. I love it," said Scott in a statement.
It also has stickers of each player, GIFs, Atlanta native Ludacris, Harry the Hawk and one massive dancing fan.
"Connecting with our fans is extremely important and our new app and keyboard will allow us to build an innovative bridge to reach tech-savvy Hawks supporters, giving them around-the-clock access to team-related information at their fingertips," Hawks CEO Steve Koonin said in a statement. "The custom emoji keyboard will change the way our fans communicate, enhancing text conversations by enabling users to speak the language of the Hawks."
Fans can also play the "Hawks High Flyers" contest, a game-by-game competition that fans can use to predict which players will lead the team in statistical categories.
The app is available on Apple and Android devices. Here's a taste of the possibilities:
---
---