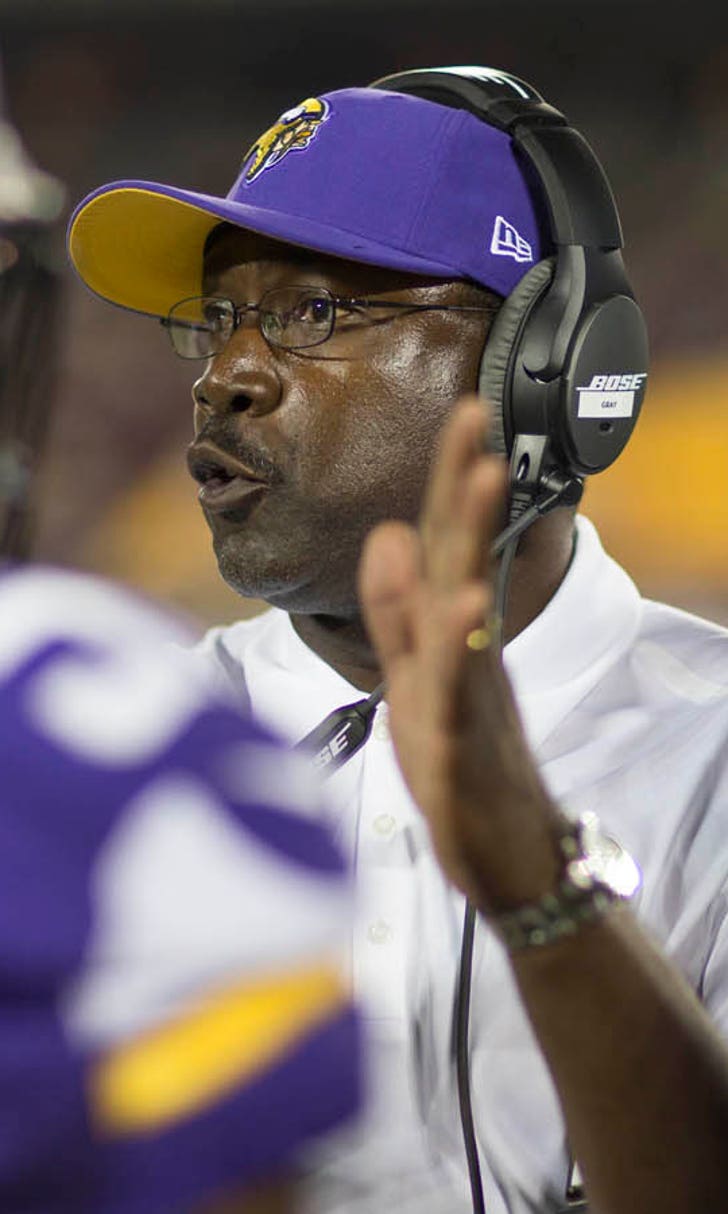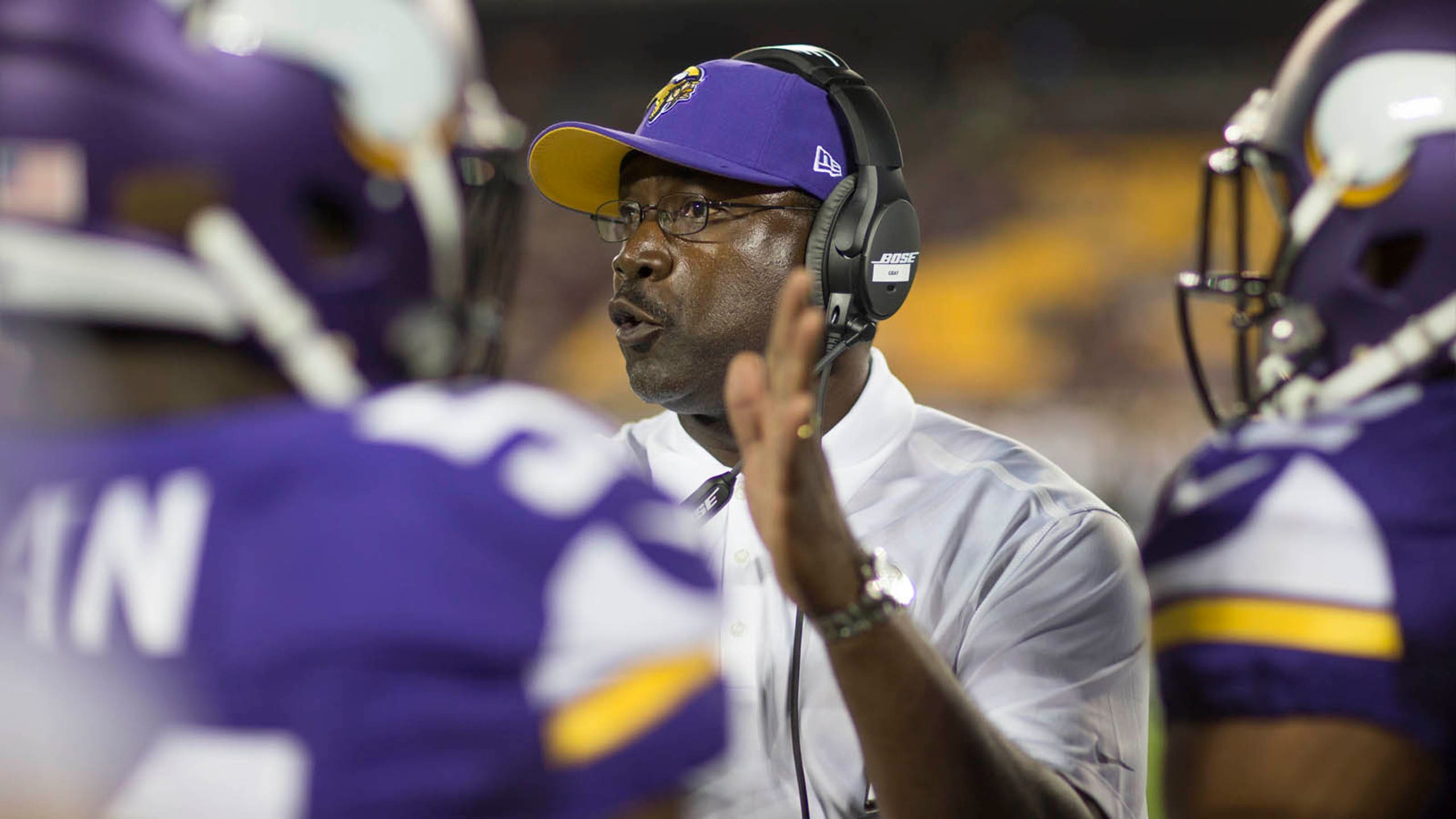 Gray is lone Vikings defensive coach without ties to Zimmer
BY foxsports • August 15, 2014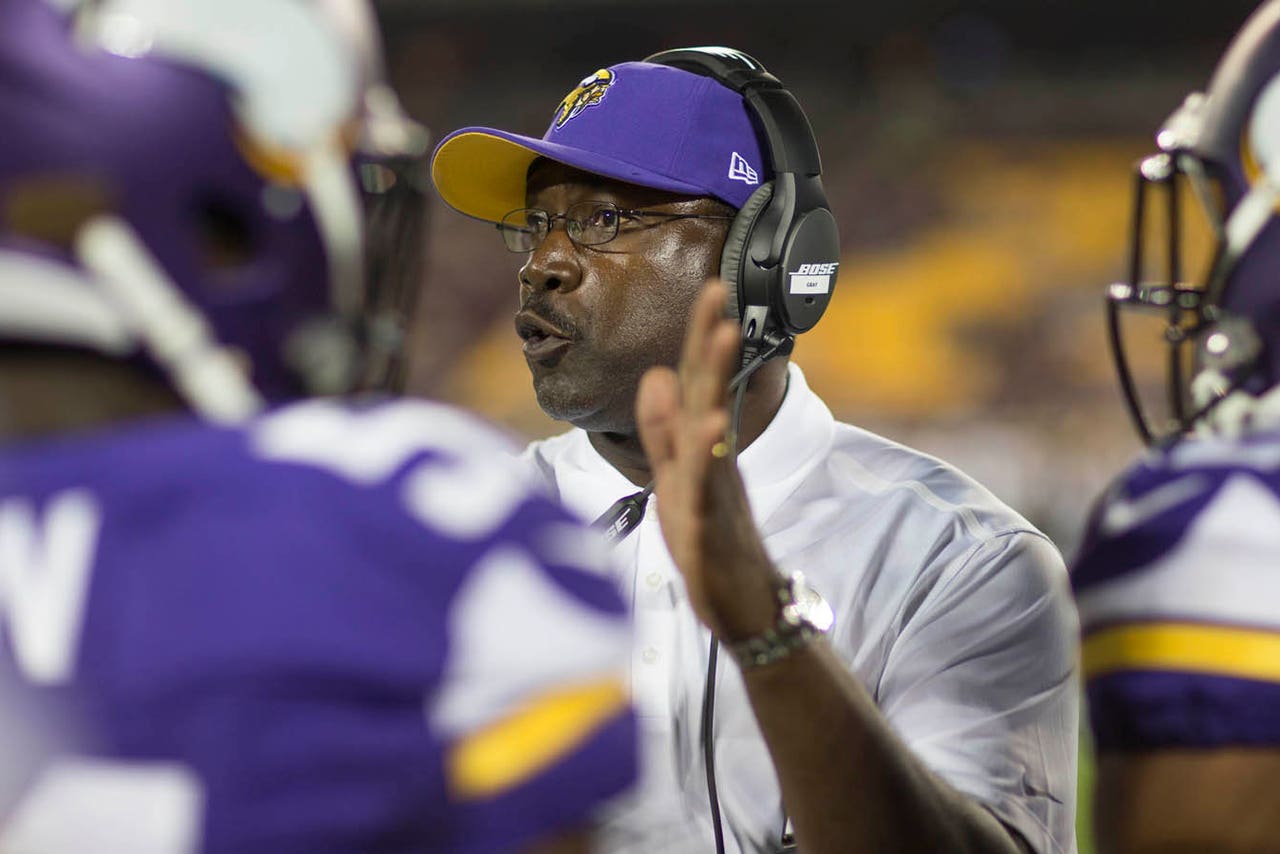 MANKATO, Minn. -- Twenty-one years ago, Mike Zimmer received his NFL start in Dallas as a defensive backs coach. As Zimmer has progressed through his coaching career, the defensive backfield doesn't stray far from his thoughts.
Even now as the Minnesota Vikings head coach, a part of Zimmer will always have his eye on the secondary.
The coaching role where Zimmer cut his teeth is where he hired the one assistant coach he hadn't worked with previously.
Jerry Gray assumes the responsibility of looking after Zimmer's prized position group.
"I know where his eyes are going to go," Gray said. "They're going to go right to the backfield, and when I understand that, it's not a pressure to me. It's a plus because I know that I get a chance to see. I could be on one side of the field and he could be on the other and we both got everything covered."
From defensive coordinator George Edwards to defensive line coach Andre Patterson to his son, linebackers coach Adam Zimmer, Mike Zimmer brought in coaches he was familiar with and had worked with in the past. Zimmer gave assistant defensive line coach Robb Akey his coaching start at Weber State when Zimmer was a defensive coordinator at the school.
Each coach was well-versed in Zimmer's philosophies and schemes and able to pass on his message to the players. Each one except for Gray and assistant defensive backs coach Jonathan Gannon, who worked with Gray the past two years in Tennessee.
Instead of bringing in another coach who knew his tendencies with the secondary, Zimmer hired Gray, who had earned recognition as an NFL defensive mind.
"Probably a lot of defensive backs coaches didn't want to come with me, I don't know," Zimmer joked recently.
But there was more to hiring Gray, who was a four-time Pro Bowl cornerback and has twice been an NFL defensive coordinator himself. The spot where the Vikings had struggled on defense the most has two experienced coaches leading the way.
Gray and Zimmer have come through the ranks with different backgrounds, following different coaching trees, but it doesn't mean the two are on opposite sides of the coaching spectrum. Gray picked up quickly on what Zimmer wants to do in the secondary.
"One of the things I've been very, very impressed with Jerry is, as you've probably seen, I'm pretty involved with the defensive backs," Zimmer said. "I step in there quite a bit and tell him exactly what I want, because that's kind of my baby. By about the third day, Jerry was saying things to the players before I could say it, in the exact same thing I was saying. That made me feel really good.
"I'm watching Jerry, I'm getting ready to go over and say things to him and he's saying the same thing I was going to say."
Gray has been there before.
When his playing career ended, Gray turned to coaching in the college ranks, starting as a defensive backs coach at Southern Methodist. Two years later, he was back in the NFL.
Gray had 28 interceptions over a standout nine-year NFL career spent mostly with the Los Angeles Rams. He's one of four cornerbacks to win a Pro Bowl MVP and he was named to the college football Hall of Fame for his exploits at Texas, where he was a two-time All-American.
Six years after getting his coaching start, Gray was named the defensive coordinator for the Buffalo Bills. He spent five seasons as Buffalo's coordinator and twice led the No. 2-ranked defense. The Bills led the league in takeaways in 2004 under Gray's leadership.
Following stays in Washington and Seattle as a defensive backs coach, Gray was the Tennessee Titans' defensive coordinator the past three seasons. Last year, Tennessee had the 14th-ranked defense in the league and allowed the fewest passing touchdowns of any team.
The Titans allowed 15 passing touchdowns. Minnesota gave up 37 with its beleaguered secondary.
"The thing I try to do is, I try to bring my expertise in it because I played the game," Gray said. "But the first thing I do is I listen. I ask (Zimmer), 'How do you want this here?' and I put it into my terms and try to regurgitate to the players because I know when coach Zimmer feels comfortable with the DBs, I know we've done a good job."
Gray is trying to learn right along while he teaches the players.
"It's good for me because I know coach Zimmer is a great DB coach," Gray said. "I know he's a great D-coordinator. So I'll get a chance to learn a lot from him. You're never too old to learn."
Gray said the situation is similar to 2010 when he coached the defensive backs with the Seattle Seahawks under head coach Pete Carroll.
Like Zimmer, Carroll got his start in the NFL as a defensive backs coach. After one season in Buffalo, Carroll coached defensive backs in Minnesota for four seasons and was also an NFL defensive coordinator.
"I see the same traits," Gray said of Zimmer and Carroll. "I see traits in guys that are passionate about what they do and that helps me because I know, 'Hey coach Zimmer, what about this? What about that?' and he'll give me the answer. It's not like I got to go do a trial and error. I got the book right there in my office. I just got to make sure I'm respectful of that book."
Follow Brian Hall on Twitter
---
---