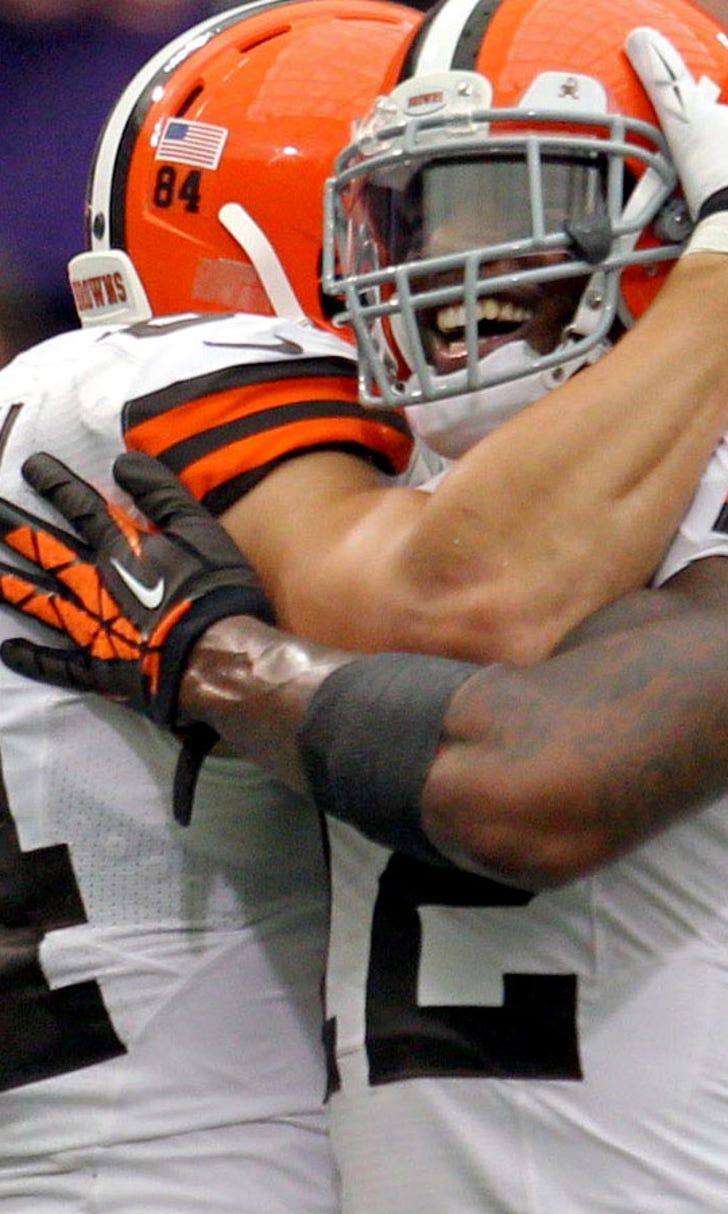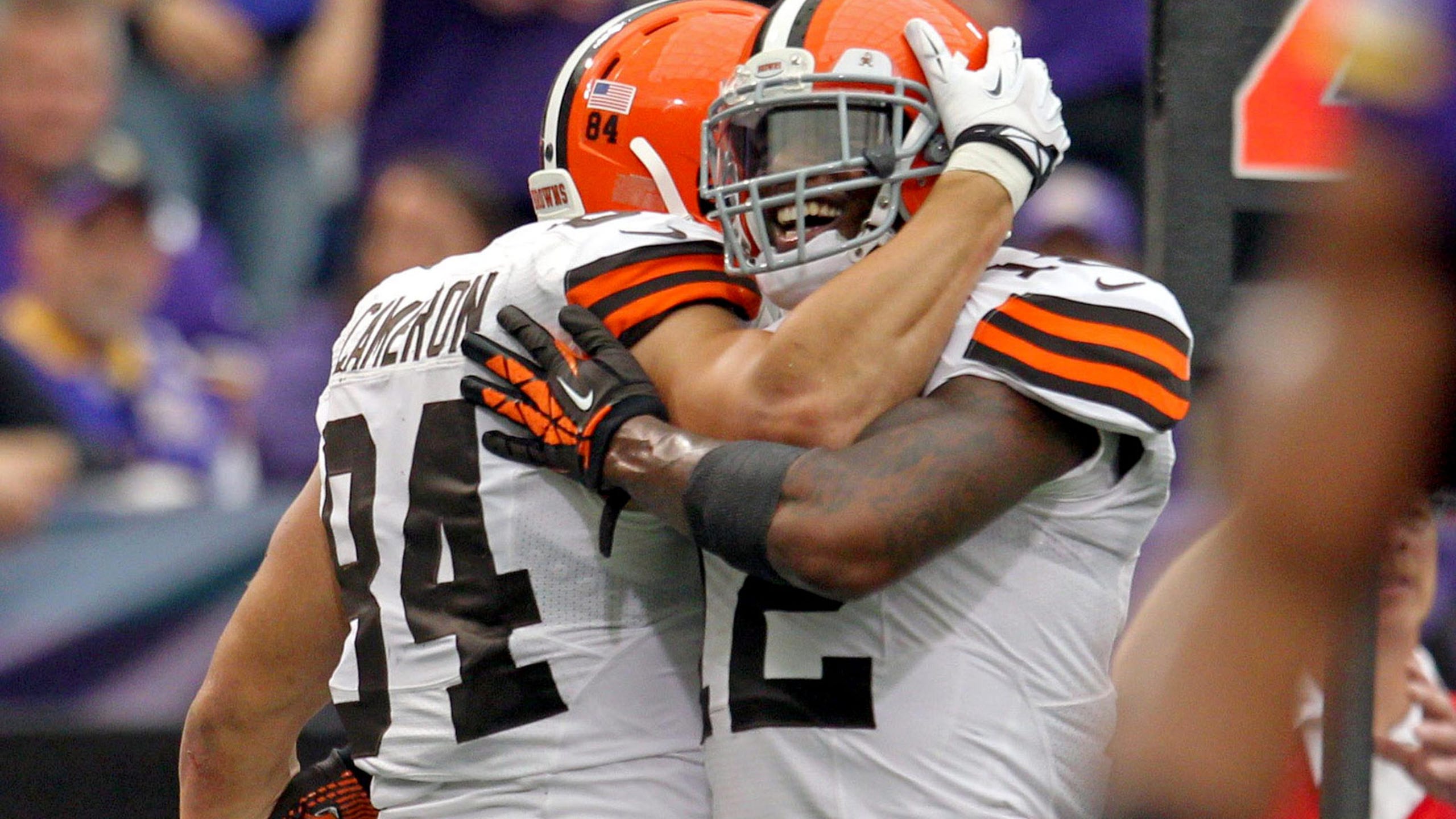 Gordon eager to help Browns pursue playoffs
BY foxsports • November 19, 2014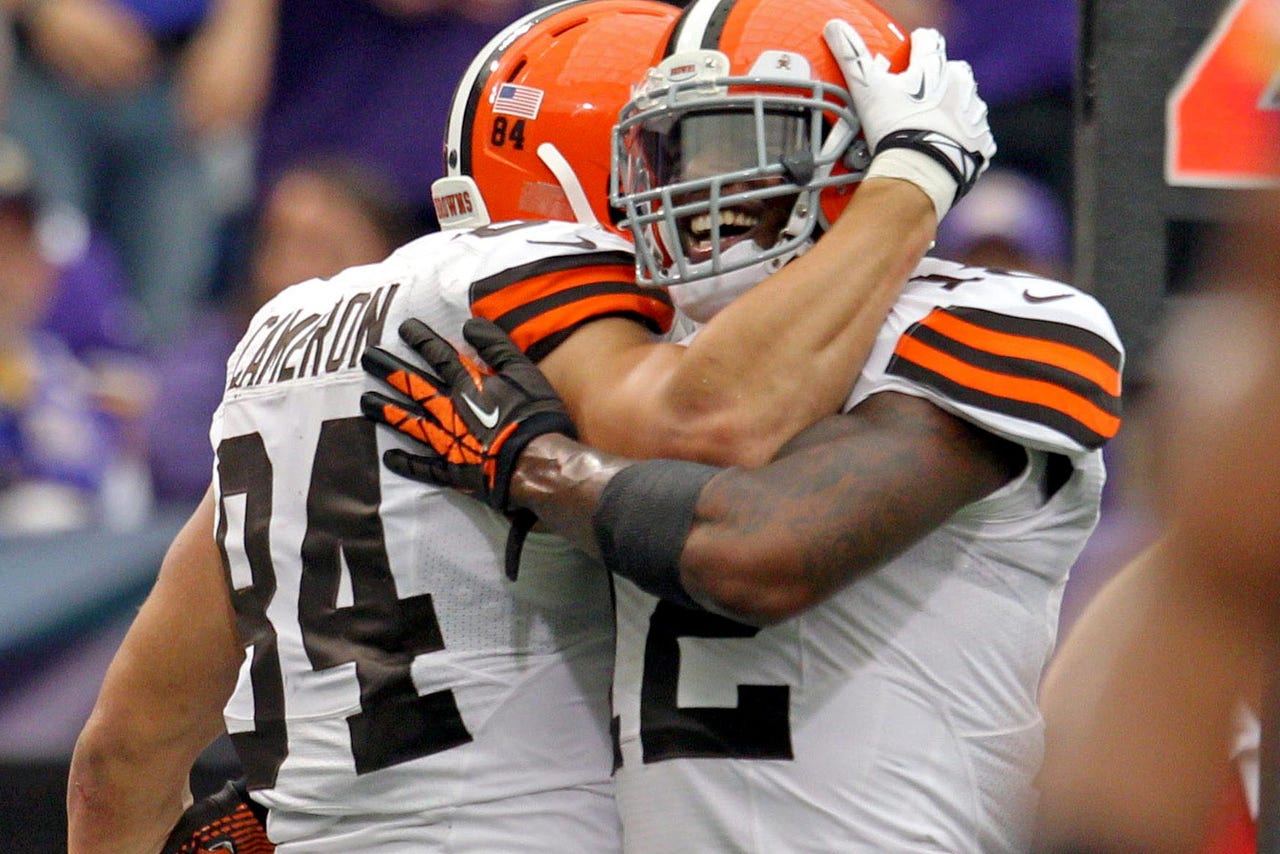 BEREA, Ohio - How'd the new guy at Cleveland Browns practice look Wednesday?
The first question was an obvious one, and to Browns quarterback Brian Hoyer the answer seemed pretty simple, too.
"He's Josh Gordon," Hoyer said. "You see the talent. You can tell he's excited to be here.
"It's good for all of us."
Gordon is back with his teammates -- full availability and, he hopes, full speed -- after serving a 10-game suspension. It was a year suspension that was reduced in September when the NFL's drug policy changed, and now Gordon is eligible to return to both the active roster and the lineup for Sunday's game at the Atlanta Falcons.
It's another second chance for Gordon. It could be a rare late-season boost for a Browns offense that's been better than most expected but has sputtered in recent weeks.
The 6'3 Gordon led the NFL with 1,646 receiving yards last season despite missing two games due to a separate suspension, and in two full games with Hoyer quarterbacking he had 14 catches for 217 yards and a touchdown. Gordon has rare gifts in that he can both run past defenders and jump over them when necessary, and he said when he learned of the suspension being reduced he vowed to "be in the best shape of my life" when his return came.
Here it is.
"I'm just very ready," Gordon said.
The change in policy allowed Gordon to work out at the Browns facility and be a part of team meetings, but he has not practiced since the suspension was handed down prior to the season opener. He played sparingly in the preseason, and before the policy change allowed him to be around the team he was working as a car salesman.
He prefers being a football player, and he said the chance to continue that career is one he won't take for granted. Off-field issues led to Gordon leaving Baylor after playing just one season of college football and heading to Utah, then more issues there led to Gordon leaving for the supplemental draft, where he was selected by the Browns in 2012. A violation of another part of the NFL's substance abuse policy earned Gordon a four-game suspension to start the 2013 season that was later appealed to two games.
The only way to prove those skeptical of both his past and football future wrong, Gordon said, is to get on the field and let his play speak.
"I talked to my teammates in private," Gordon said. "I've been around a lot of these guys and let them know...they know how dedicated I am to this team. These guys have been with me through thick and thin, from my rookie year, most of these guys. They're well aware how I feel."
Gordon, who's on his third head coach in three seasons, said he's most excited that the Browns are 6-4 with six games remaining and in the AFC playoff hunt.
That's new. So, too, is the new guy in the practice huddle Hoyer called "a freak." Now, we'll see how much -- and how soon -- Gordon can help the Browns.
"I've just waited a long time," Gordon said. "I'm extremely pumped to get back and just help the team however I can. I just want to do my part to help us get to seven wins first, and then however many after that."
Follow on Twitter FSOhioZJackson
---
---