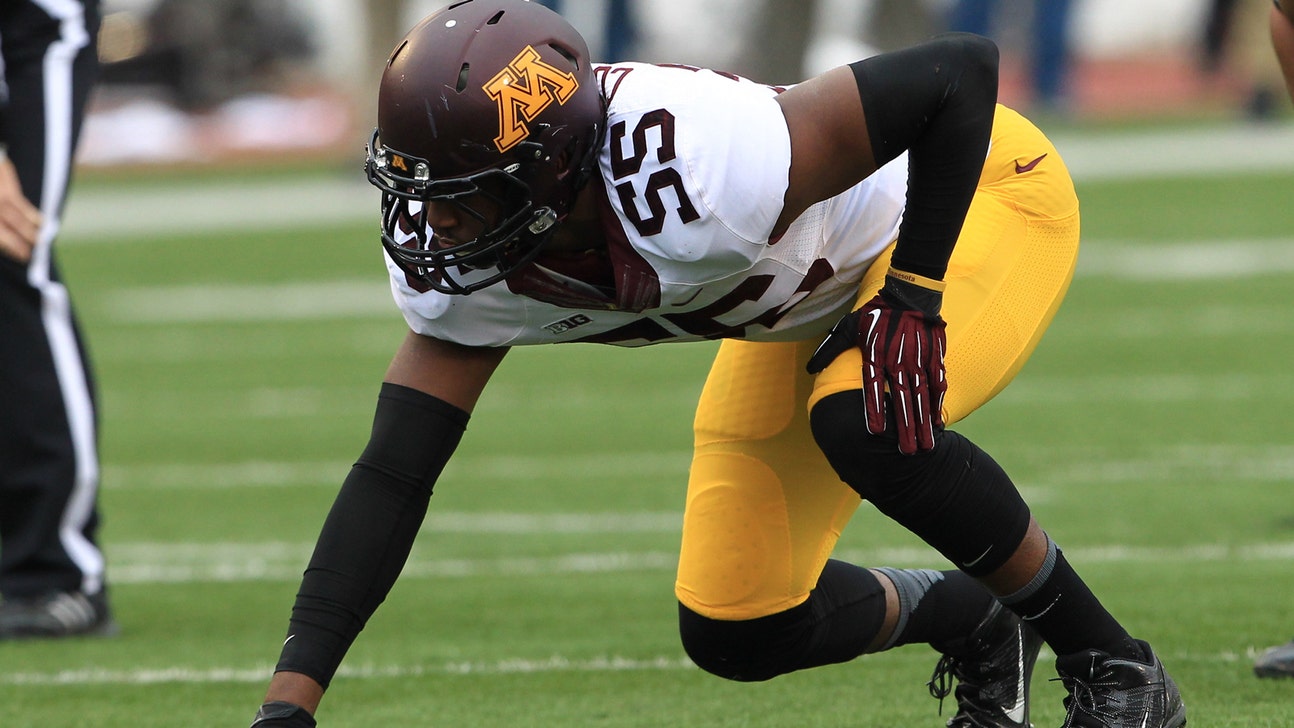 Gophers' Cockran plans to take game to another level in 2014
Published
Aug. 14, 2014 12:15 p.m. ET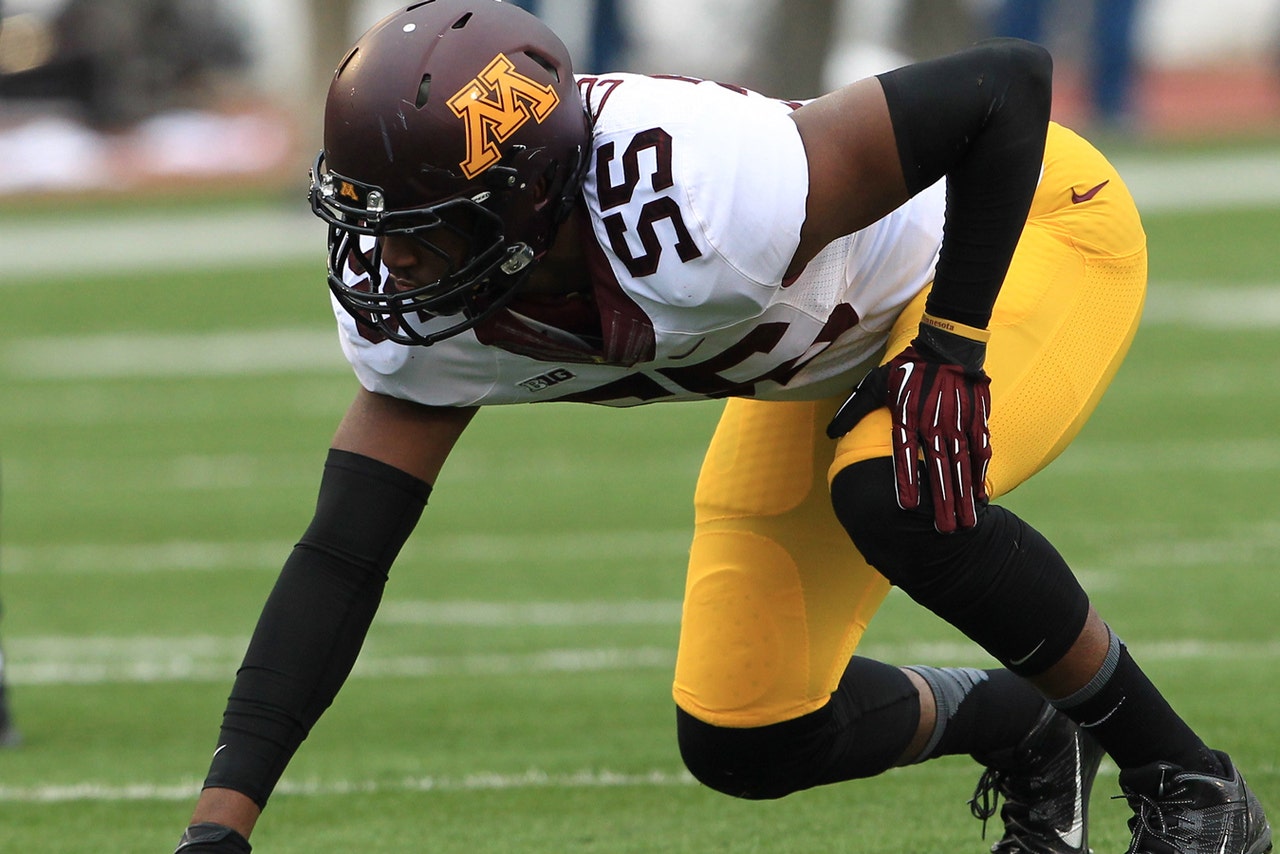 MINNEAPOLIS -- When defensive end Theiren Cockran led the Golden Gophers in sacks last year, he did so with the advantage of playing alongside Ra'Shede Hageman.
With Hageman and his larger-than-life presence often attracting the attention of more than one opposing offensive lineman, it allowed Cockran to run around more freely. The result was a team-high 7 1/2 sacks and an additional 10 tackles for loss.
Now that Hageman has made the leap from college to the NFL -- he was drafted in the second round by Atlanta -- more eyes may very well be focusing on Cockran in 2014. And that's just fine with him.
"I don't take it as pressure. I look at it as a challenge," Cockran said. "It's just motivation to get better."
The Gophers would certainly be thrilled if Cocrkan is indeed better as a redshirt junior this year than he was during his sophomore campaign. Though he played in all 13 games as a freshman, he didn't make any starts. That changed last year when he was a mainstay on the defensive line, starting all 13 games at defensive end.
The increased workload led to a spike in his stats. He had just one sack as a freshman and a mere six tackles. Last year, he finished with 30 tackles, and his 7 1/2 sacks were tied for third-most in the Big Ten. He also forced four fumbles, tops in the conference.
Cockran did all of that at his old playing weight of around 240 pounds. This offseason, he packed on some muscle while still maintaining his speed. When Cockran lines up for the Gophers' season opener on Aug. 28, he'll do so at 255 pounds.
"He's worked his butt off in everything that he does. In the weight room, he's gotten a little bit bigger," said defensive line coach Jeff Phelps. "Obviously he's kept up his speed, which is great. He's got a long wingspan. The confidence level went up last year. I hope that as he continues to grow and get stronger that that'll transfer over to making plays out on the field."
Plenty of players on Minnesota's roster have bulked up over the last few years, a testament to the Gophers' strength and conditioning program. It was important for Cockran to not only put on the muscle but also be comfortable with his new weight.
That took a few days in camp, he said, but he's back into the groove as one of the leaders on the defensive line.
"That first practice, you feel it. A couple practices and you feel back to normal," Cockran said. "I like being at a lower weight because I like to run fast. I feel great with my speed right now, but I know my body could take a lot of weight."
Endurance has been key for the defensive line, too. Defensive coordinator Tracy Claeys noted that Minnesota will need Cockran to be just as effective -- if not, more so -- in the fourth quarter than he is earlier in games, especially in obvious passing situations. Part of Cockran's offseason regimen was working on his endurance to be ready for such occasions.
That part of his revamped game has already been put to the test. During the Gophers' scrimmage at TCF Bank Stadium earlier this month, the first-team offense put together a lengthy 18-play drive. Cockran and the No. 1 defense kept the offense out of the end zone. Perhaps just as important, their motors kept going the entire drive.
"We just kept coming. Nobody did you see get tired," Claeys said. "There aren't very many drives in football that are 18 plays long, so I'm pretty pleased with that first group and what they've done."
Cockran is one of three returning starters on the defensive line, along with a pair of seniors in tackle Cameron Botticelli and fellow end Michael Amaefula. Though he's a year younger than his fellow starters, Cockran has embraced a leadership role on the line.
He led by example last year simply by the numbers he put up. Now an upperclassman, Cockran is finding his voice as a more vocal leader, too.
"T.C. has really stepped up," Phelps said. "Him and Michael have done a great job of not only leading the upperclassmen but getting the younger guys who came in in the summer, getting them adapted to college life and how we do things here at the University of Minnesota."
Follow Tyler Mason on Twitter
---