College Football
College Football
Gators tab Boise's Pease to run offense
Updated
Sep. 13, 2022 11:53 a.m. ET

GAINESVILLE, Fla. – They first crossed paths about 12 years ago, when both were chasing one of the best players to ever come out Lowndes High in Valdosta, Ga. He was a big defensive end named Vincent "Sweet Pea" Burns.

Gators head coach Will Muschamp was a first-time defensive coordinator at Valdosta State and liked his chances of landing Burns, who later became a third-round pick of the Indianapolis Colts. Meanwhile, Brent Pease was the assistant head coach at Northern Arizona, where he also served as offensive coordinator and quarterbacks coach, and he appeared a long shot to land the talented Burns.

"We're trying to keep him home,'' Muschamp said. "We're recruiting him hard."

"He was a great player. There was no doubt about that," Pease said.

Muschamp shakes his head and grins as he finishes the story.

"There is no way Vincent should have left Lowndes County," he said. "I found out quickly who Brent was then and obviously later during his days at Kentucky."

Muschamp won't have to fret about competing against Pease any time soon. He has hired him to be the Gators' new offensive coordinator.

The Boise State football program has been the nation's winningest over the past six seasons and the Broncos' coaching staff has produced some hot targets, including Pease, whose name has surfaced for several jobs over that span.

Pease and his wife spent last weekend in Gainesville, and a deal was finalized Tuesday for Pease to replace Charlie Weis, who left last month to become head coach at Kansas.

Pease spent the past six years on Chris Petersen's staff at Boise State, serving as the Broncos' offensive coordinator in 2011 after five seasons as receivers coach.

Since their days competing for Burns, Pease and Muschamp have remained in contact through the years and coached against each other when Pease was offensive coordinator at Kentucky from 2001-02 and Muschamp was defensive coordinator at LSU.

Pease could have stayed at Boise but said the opportunity to join Muschamp with the Gators was a challenge he didn't want to pass up.

"Being back in the SEC, working with Will and knowing what his future plan is, knowing the type of personality he has were factors,'' Pease said. "He's a lot of what I like. It's an opportunity to coach great players. You get the best. With what I've done offensively, it kind of fits what his philosophy is. That's the greatest thing.

"I know what he wants and can work within those parameters. And there are some good guys on staff there.''

A former NFL quarterback who once was Warren Moon's backup with the Houston Oilers, the 47-year-old Pease is a veteran offensive coordinator and quarterbacks coach. Prior to his stop at Boise, Pease had stints as an offensive coordinator at Baylor, Kentucky, Northern Arizona and Montana, his alma mater.

Pease took over a Boise State offense in 2011 led by quarterback and Heisman candidate Kellen Moore. Boise State didn't miss a beat, opening the season with a victory over Georgia on the way to a 12-1 record and 56-24 thumping of Arizona State in the Las Vegas Bowl last month.

Muschamp talked with multiple candidates during his search to replace Weis, but Pease was someone he targeted early. Pease attended Florida's Gator Bowl practices in Jacksonville and talked a lot of football with Muschamp.

They quickly discovered a lot of common ground.

"I've had him on my radar for a while,'' Muschamp said. "I think we have improved our football program. We're on the same page philosophically with what we want to be, and that to me is what strikes you the most. He's not a stat guy. He is a guy who wants to win football games.

"If you look at the last six or seven years at Boise … they won football games. He was really a strong force behind what they have been doing offensively.''

The Broncos were 73-6 during Pease's six seasons and averaged 481.3 yards per game in his only season as offensive coordinator, good for ninth in the country. The Broncos finished fifth in scoring offense with an average of 44.2 points a game.

Pease used a pro-style, balanced attack that relied on a fast tempo under the direction of Moore, who completed 74.3 percent of his passes. Moore threw for 3,800 yards and 43 touchdowns. Meanwhile, running back Doug Martin added 1,299 yards rushing and 16 touchdowns, giving the Broncos the kind of balanced attack that Muschamp has stressed since replacing Urban Meyer at Florida in January 2010.

Some of Pease's best work at Boise was developing a strong cast of receivers that included current NFL players Austin Pettis and Titus Young. Senior Broncos receiver Tyler Shoemaker told reporters prior to the season that Pease made a huge impact on the program.

"He demanded the best from the receivers,'' Shoemaker said. "He pushed everybody to be the best. I think that's why Titus and Austin had such great success – they had that guy pushing them."

Pease, who briefly took the job as Indiana's offensive coordinator last year before returning to Boise, said Boise State's success wasn't by accident.

"We had great players and a great philosophy led by the head coach,'' he said. "I think offensively, the fact we're multiple, put our kids in great situations to match up and execute and still be very balanced in what we do – run, pass, and keep a real up-tempo offense when we needed. When you tie that all in – yeah, we've had a very, very unusually great quarterback that has kind of led that charge along with other players – there were a lot of ingredients in all aspects of the game."

In Pease's first season at Boise State, the Broncos pulled out a 43-42 win over Oklahoma in the Fiesta Bowl that boosted the program's stature nationally.

The Broncos won on a two-point conversion in overtime on a play called "Statue Left" – a call reminiscent of the Statue of Liberty play. Former Broncos quarterback Jared Zabransky took the snap, stuck the ball behind his back, and Ian Johnson grabbed it and raced into the end zone for the game-winning score.

"Beyond the big picture was the delicious, utterly improbable manner in which the Broncos did it,'' wrote then-ESPN.com columnist Pat Forde. "And true genius. No coaching staff has ever ended a game with so much daring."

Muschamp got a taste of Pease's offensive style when Kentucky rolled up nearly 400 yards against his LSU defense in 2002 in the infamous "Bluegrass Miracle'' game the Tigers pulled out on a Hail Mary pass as time expired.

"They flat-out got after us on offense that day,'' Muschamp said. "They stayed balanced in what they did and they made some big plays. They should have won the football game, quite frankly.''

After posting a 2-9 season in Pease's first year, Kentucky finished 7-5 in 2002, which matched its best record since 1984, and ranked 23rd nationally and led the SEC in scoring offense. Besides his time at Kentucky, Pease has previously been an offensive coordinator at Montana (1996-98), Northern Arizona (1999-2000) and Baylor (2003-05).

A native of Mountain Home, Idaho, Pease grew up around the game as the son of a football coach.

"That's another thing I really like about Brent,'' Muschamp said. "He's been to some different places and he's done some different things. He's been a lot of different places and has been exposed to a lot of different stuff and different schemes. All you do in this profession is you continue to learn and grow and then you've got to take your personnel and fit your scheme to your personnel.

"I think he'll generate some new ideas in the room and will certainly blend well with the staff that we already have.''

Pease's time at Kentucky introduced him to Florida football. In his only game at The Swamp, Kentucky threatened to upset the Gators before losing 41-34 in 2002.

Pease is thankful for the opportunity to join a program he considers one of the country's best.

"They have obviously been able to win national championships and play with a high caliber of talent and still be a team that is very prolific in both the pass and the run,'' he said. "It's always been kind of electric. It's a national brand and I'm excited about that."
---
---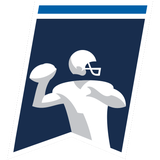 Get more from College Football
Follow your favorites to get information about games, news and more