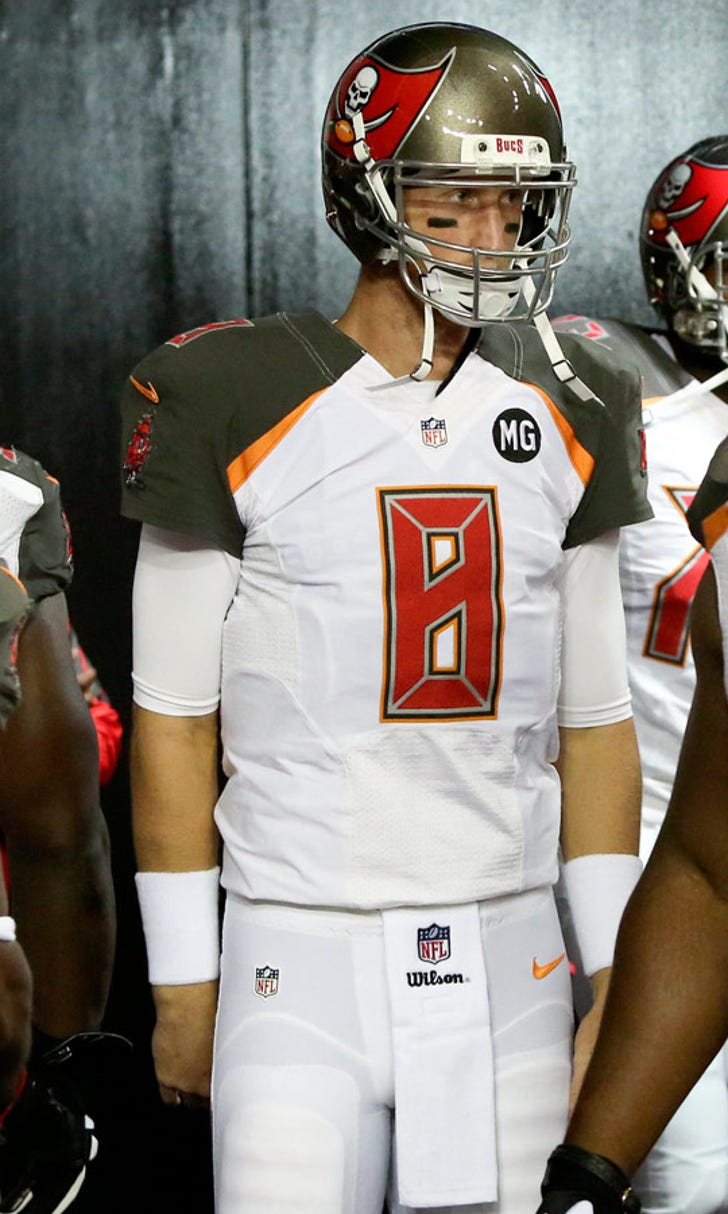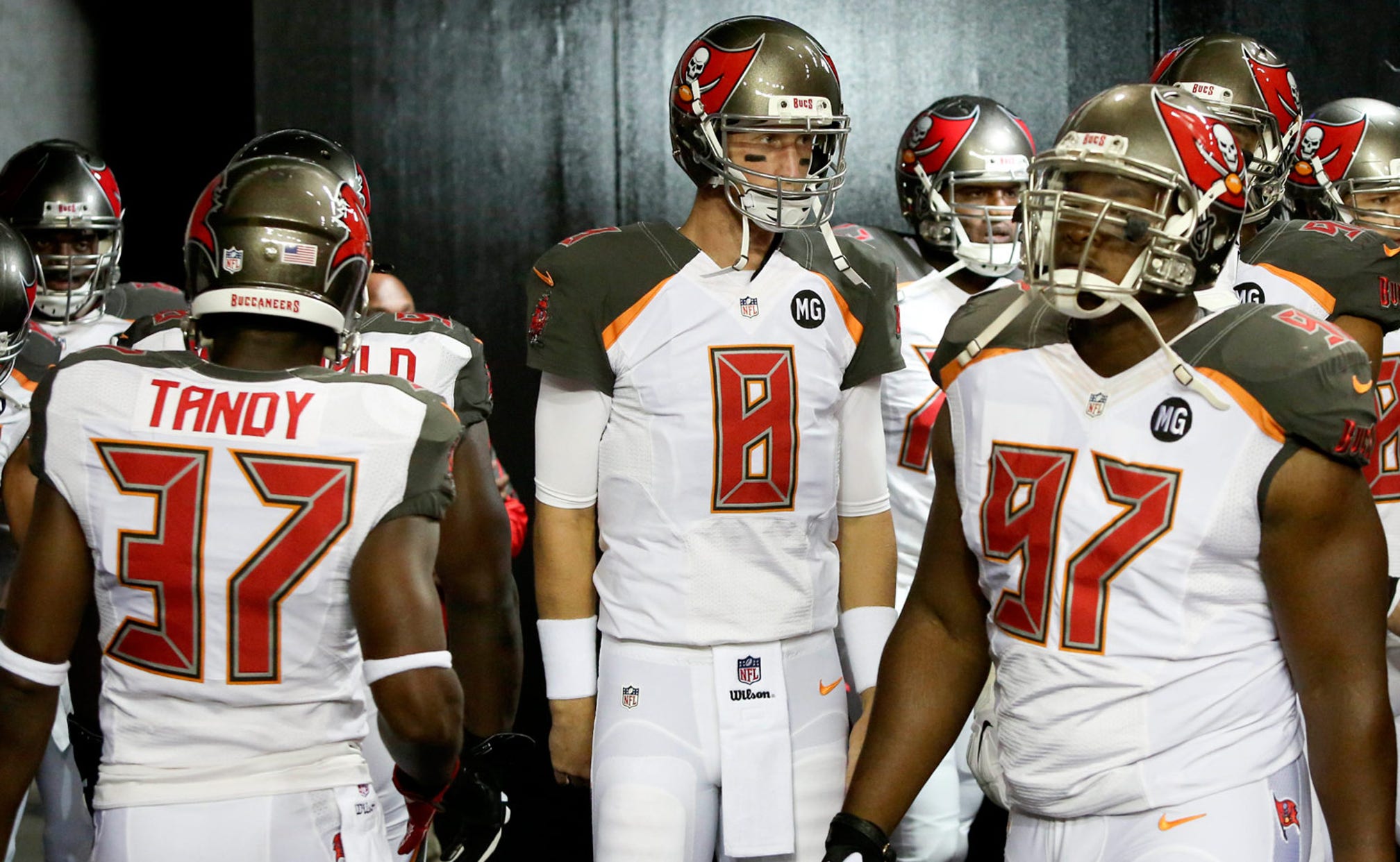 Future is now for Bucs' Mike Glennon against the Steelers
BY foxsports • September 27, 2014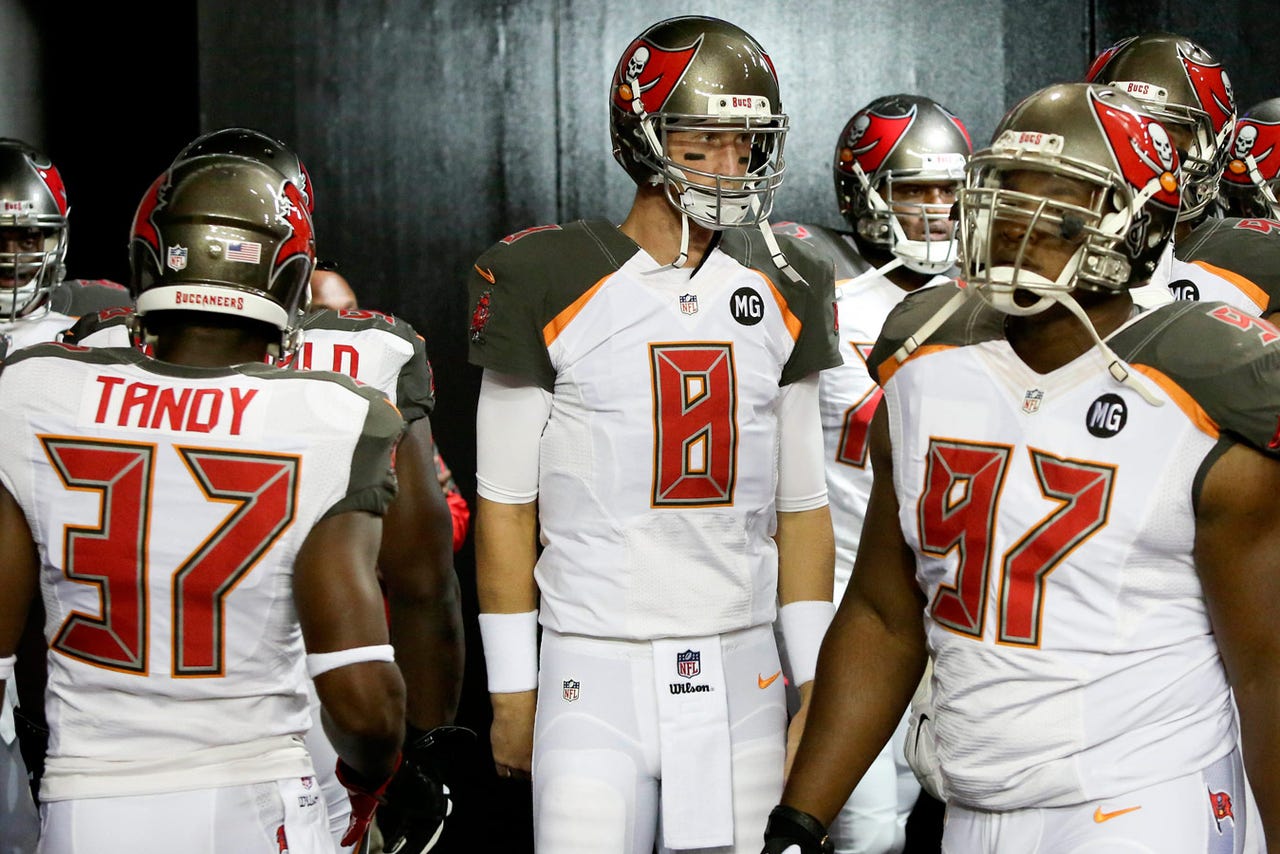 TAMPA, Fla. -- What's old is new again. That's the simplest way to describe the second era of Mike Glennon as the Tampa Bay Buccaneers' starting quarterback. He's not a mystery. He's not a complete unknown. But he owns the top job once more out of necessity.
Who could have guessed this?
To be sure, the Bucs won't win or lose against the Pittsburgh Steelers at 1 p.m. Sunday at Heinz Field because of Glennon alone. There will be many other factors that will determine if Tampa Bay can find daylight after falling into the dark depths of a 0-3 start: running back Doug Martin must make an impact, the Bucs' defensive line must pressure Ben Roethlisberger, their secondary must not allow the gaping space present during an uninspired effort in a loss to the Atlanta Falcons in Week 3. No one man will decide the result alone.
But Glennon will be fascinating to watch. Who expected him to make a start again so soon?
It was reasonable to have doubts about Josh McCown, but no one could have predicted a severe sprain in his right thumb in the third game of his Tampa Bay tenure. Glennon was supposed to sit this fall. He was supposed to watch. He was supposed to study before the Bucs became his team again.
Coach Lovie Smith's "quarterback of the future" was supposed to wait for a more distant tomorrow.
Perhaps that time would come next season or the year after. But it wasn't supposed to happen as early as Sunday, against one of the NFL's most storied franchises, in one of the league's most proud cities. No, not at all.
Glennon's time has arrived ... again.
"It's always a huge opportunity when you get to play a game in the NFL," Glennon said Wednesday. "I'm going to go out there and really what my focus is, though, is just getting our first win. And that's where my mindset is at: To go out there and get a win and help the team in any way I can."
Here's a closer look at the Bucs' Week 4 matchup against the Steelers ...
MATCHUP TO WATCH
Bucs' defense vs. Steelers' running game
The Bucs must not let running back Le'Veon Bell beat them, which is easier said than done. Bell has emerged as one of the most dynamic runners in the league -- he already has two 100-plus-yard rushing performances to his name -- and it's simple to see the result getting out of hand for Tampa Bay if Bell is allowed to become a major factor.
Overall, the Steelers lead the league with an average of 163.3 rushing yards per game. In addition to Bell, former Bucs running back LeGarrette Blount is a threat to produce, with 132 yards and two touchdowns on 17 carries this season. The Bucs rank 21st in the league by allowing 125.3 rushing yards per game, so they are vulnerable in this area.
TRENDING UP
Steelers: When Bell finds room to run, he can be dangerous. Just ask the Cleveland Browns (109 yards) and Carolina Panthers (147), who both lost to the Steelers in part because of Bell's threat in the backfield. Entering Sunday, only three running backs have more than Bell's 315 yards rushing this season: the Dallas Cowboys' DeMarco Murray (385), the New York Giants' Rashad Jennings (341) and the Washington Redskins' Alfred Morris (316). The Bucs know what Roethlisberger can do. However, their chance of remaining close will depend on their ability to stop Bell.
Buccaneers: Not much went right for Tampa Bay in Atlanta, but the Bucs should be better off with the likely re-entries of Martin and defensive tackle Gerald McCoy into the lineup. Martin (knee) and McCoy (hand) were both listed as probable in the final injury report released Friday. If nothing else, both players should provide an emotional boost with their presences at Heinz Field. Martin, in particular, has so much to gain with a big game Sunday. If he can make an impact, that should take pressure off Glennon.
TRENDING DOWN
Steelers: As dynamic as Pittsburgh can be with its rushing attack, there are vulnerabilities when trying to defend the run. The Steelers allow 130 yards rushing per game, which ranks 22nd in the league. This means that Martin, Bobby Rainey and perhaps Mike James should have chances to take advantage of holes in Pittsburgh's defensive front. It's hard to discount the potential benefit that a strong Tampa Bay running game can have for Glennon. The more help the young quarterback receives, the better.
Buccaneers: Tampa Bay lost to two reserve quarterbacks in the season's opening weeks, so it was no shock when Falcons quarterback Matt Ryan ripped the Bucs for 286 yards passing with three touchdowns in Atlanta's rout in Week 3. Now, Roethlisberger awaits, and life won't get easier for a Bucs pass defense that has looked shaky without the presence of a sustained rush by the defensive line. Bottom line: Tampa Bay won't stay competitive if Roethlisberger has time to throw. If he's given room to operate, expect the Bucs' average of allowing 261.7 passing yards per game to swell.
INJURY REPORT
Steelers: Probable -- RB Dri Archer (ankle); WR Darrius Heyward-Bey (illness); DE Brett Keisel (not injury related); TE Heath Miller (not injury related); S Troy Polamalu (not injury related); QB Ben Roethlisberger (not injury related); Questionable -- G Ramon Foster (ankle); Out -- LB Ryan Shazier (knee); CB Ike Taylor (forearm)
Buccaneers: Probable -- DE William Gholston (shoulder); WR Vincent Jackson (wrist); RB Doug Martin (knee); DT Gerald McCoy (hand); TE Austin Seferian-Jenkins (ankle); Questionable -- DE Michael Johnson (ankle); Doubtful -- QB Josh McCown (thumb); Out -- DE Larry English (hamstring); LB Mason Foster (shoulder)
DID YOU KNOW?
With the Bucs' loss to the Falcons in Week 3, Smith is leading the first 0-3 team of his 10-year coaching career.
QUOTEBOARD
"Yeah, in comparison to with the job that we've all done. None of us has done our jobs good enough, coaches, players and all." -- Smith, when speaking Wednesday about the job performance of quarterbacks coach Marcus Arroyo through the season's first three weeks. Arroyo is expected to accept a larger role with the announcement Tuesday that offensive coordinator Jeff Tedford will take an indefinite medical leave of absence.
"The collective effort of the staff will be exactly the same. I think that's the way we've handled it the best because, again, it goes back to the questioning before: You're down a coach. The collective effort of all of us is continuing to be ramped up and that's got to stay the way it is." -- Arroyo, when speaking Wednesday about the offensive staff's outlook in moving forward without Tedford. Arroyo called the Bucs' plays through the season's first three weeks, with Tedford serving as an "extra pair of eyes" in the first two.
"Any time that you done have a guy of Gerald's caliber, it definitely makes a difference. To have him back, not just his play on the field, but the emotion that he plays with and the confidence that he brings to the defense and the entire team, it would be great for our defense and great for our team if he's able to make it back." -- Defensive coordinator Leslie Frazier, when speaking Thursday about the possibility of McCoy returning Sunday after sustaining a broken left hand in a Week 2 loss to the St. Louis Rams. McCoy sat out the Week 3 loss to the Falcons.
"We're in a tough situation right now. We're 0-3 and we're trying to fight our way back. This is step one of it. We need a win this week and that's what we're going up there to do: play our best football that we've played so far." -- Guard Logan Mankins, when speaking Friday about the Bucs' attempt to earn their first victory against the Steelers. Glennon is expected to start in McCown's place.
LOOKING AHEAD
The Bucs play at the New Orleans Saints at 1 p.m. Oct. 5. Tampa Bay has lost its last five games against New Orleans, the most recent victory coming on Oct. 16, 2011, at Raymond James Stadium.
You can follow Andrew Astleford on Twitter @aastleford or email him at aastleford@gmail.com.
---
---